Become a Leader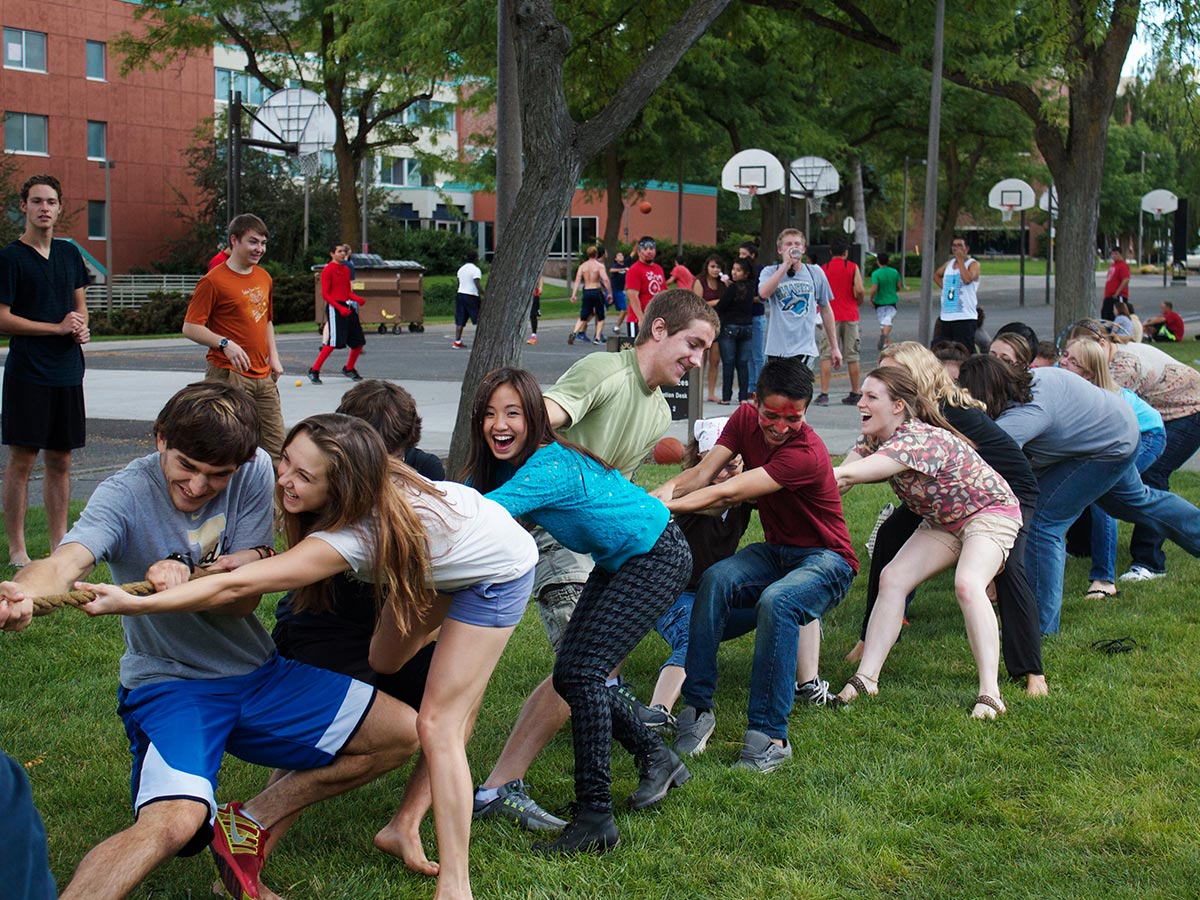 The residence halls offer many opportunities for involvement and leadership. On any given week we offer large and/or small-scale events, ranging from glow-in-the-dark volleyball and social dances, to movie and pizza nights. There are also several options for our students to contribute to the community through events like Paint the Palouse and Tower Halloween Trick-or-Treat.
Residence Hall Association
The Residence Hall Association strives to improve the University of Idaho student experience through advocacy, involvement and leadership.
To advocate for Residence Hall Students we will:
Prioritize the voices of student living in the residence halls

Have constant communication and collaboration with the Associated Students of the University of Idaho.

Have constant communication and collaboration with Housing and Residence Life, dining services, and other campus organizations.
To help Residence Hall Students be involved we will:
Promote community building throughout the residence halls

Provide effective programming through social events

Hold regular elections for the student run governing body.
To develop student leadership we will:
Empower a student run governing body for the residence halls.

Provide mentorship for the development of leadership skills.

Provide opportunities to attend regional and national conferences.
Community Assembly
Each residence hall has a Community Assembly made up of a President, Vice President, General Assembly Representatives, and Programming Chair(s). Each floor or building (for the LLCs) also has a Community Representative. The Community Assembly plans social activities and work toward improving the amenities and services within their communities. Community Assemblies are a subsidiary of the Residence Hall Association, and encourage students to get involved and be leaders while living on campus.
National Residence Hall Honorary
The Vandal National Residence Hall Honorary (NRHH) is an organization made up of the top 1 percent of student leaders and services in residence halls. The Vandal NRHH chapter works to recognize a Person and Leaders of the Week. The Vandal chapter also nominates and judges Of the Month awards, one of the highest forms of recognition in the residence halls. NRHH Membership applications will be available in August.