Protecting Potatoes with Technology
USDA grant supports cutting-edge work to reduce nematode threat
An international effort to control a microscopic worm that poses a serious threat to potato production and export markets relies on University of Idaho expertise and bio-secure laboratory facilities.
The pale cyst nematode was discovered in Idaho in 2006, resulting in stringent regulations governing potato production within a 7.5-mile radius of infected fields in Bingham and Bonneville counties and spanning about 3,000 acres. Damage caused by the pest to potato plants' roots can reduce yields by 80 percent.
In the nine years since the discovery, success in characterizing and responding to the threat posed by the invasive species allowed potato production to resume in some of the fields subject to close monitoring.
UI College of Agricultural and Life Sciences professor Louise-Marie Dandurand is directing a $3.2 million grant from the U.S. Department of Agriculture Food Security Challenge Area. She has directed UI research on the pest since 2011. She leads a team of researchers to reduce the threat of invasive nematodes, develop resistant potato varieties, employ molecular genetics to better understand the pest and enlist farmers' support.
UI efforts to understand the pale cyst nematode's basic biology have made it the national center for work on the species. The team will also tackle the golden cyst nematode, a closely related species that is established in the eastern U.S.
"Understanding the factors that contribute to the risk of this invasive pest, and development of resistant cultivars that are suitable for U.S. markets, will better equip the potato industry and regulatory agencies to deal with current infestations, and minimize impacts of possible future introductions," Dandurand says.
Most of the Idaho research takes place on the Moscow campus and utilizes the Agricultural Biotechnology Laboratory and Sixth Street Greenhouse facilities. The nematode is a difficult pest to control and eradicate because egg cysts can survive in fields for up to 30 years.
Dandurand's team for the GLOBAL project, short for the Globodera Alliance — nod to the nematodes' scientific name — includes researchers from UI, Oregon State University, Cornell University, the USDA Agricultural Research Service and international experts.
Pat Kole, the Idaho Potato Commission's vice president for legal and government affairs, wrote a letter supporting the grant for the project. He stressed the importance of developing nematode-resistant potato varieties.
The presence of the pale cyst nematode in Idaho, the golden nematode in New York, and a newly discovered Globodera species in Oregon and Idaho in 2012 "all highlight the threat that this group of nematodes poses to the $45 billion U.S. potato industry," Kole wrote.
Article by Bill Loftus, UI College of Agricultural and Life Sciences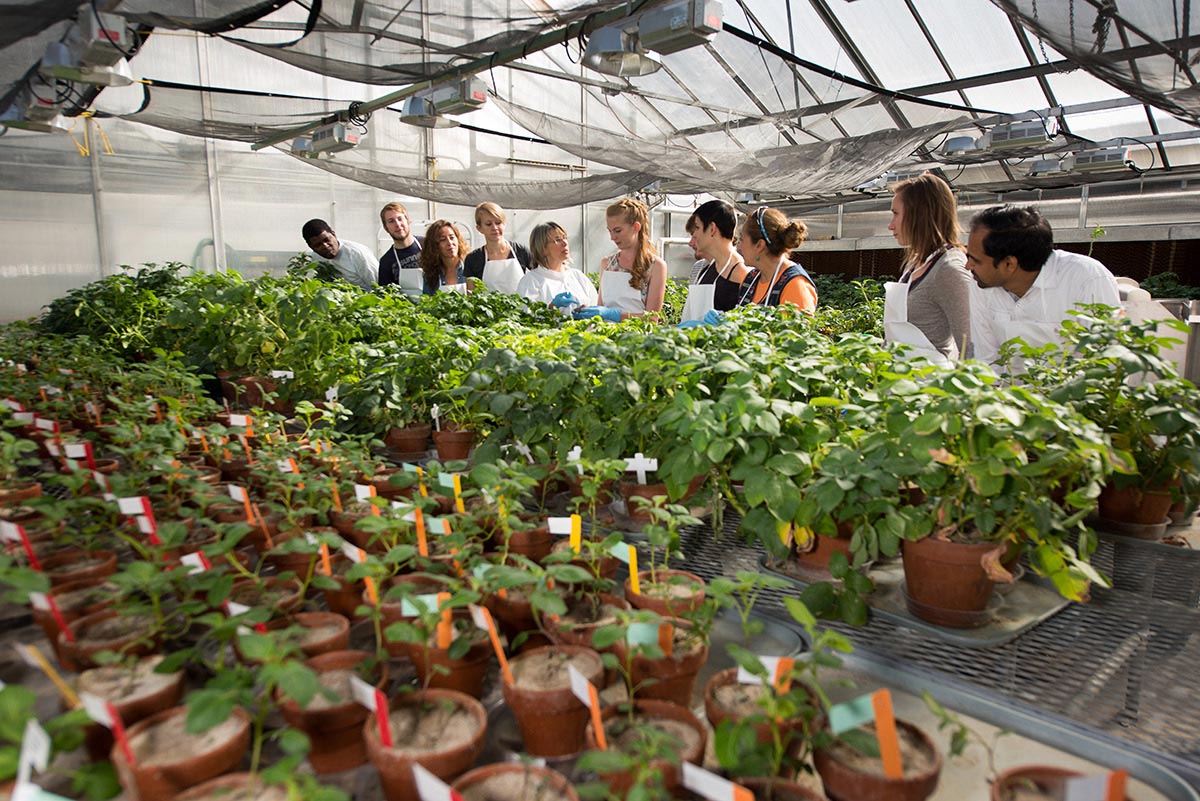 Download the full 2016 Research Report in PDF format.
Download the full 2015 Research Report in PDF format.