Reducing Fish Waste Worldwide
Law professor heads to New Zealand to seek effective marine fishing policies
When ocean fishing boats worldwide cast out their nets, they often bring in sea life they didn't aim to catch. In some cases, as much as 40 percent is thrown overboard.
University of Idaho College of Law professor Anastasia Telesetsky is working to combat that incredible waste of food, fish oil and economic resources through smart policy.
"If you think about what was used to get that stuff in the net, that's a lot of fuel used to get the ships out, that's a lot of crew time, it's a lot of waste," she says.
Laws can help reduce this waste, but they have to be strategic. Telesetsky is taking her knowledge of international environmental law and ocean health to New Zealand to study how the country could put the best possible policies in place.
"For many, many people in the world, fish is their primary source of protein, so this is an area that I think we need to carefully manage," she says.
From February to August 2016, Telesetsky will work with the Department of Fisheries within New Zealand's Ministry for Primary Industries through a public policy fellowship sponsored by the country's government. She will study existing policies and gather information from fishing industry representatives, government and enforcement officials, and community members who care about the marine environment.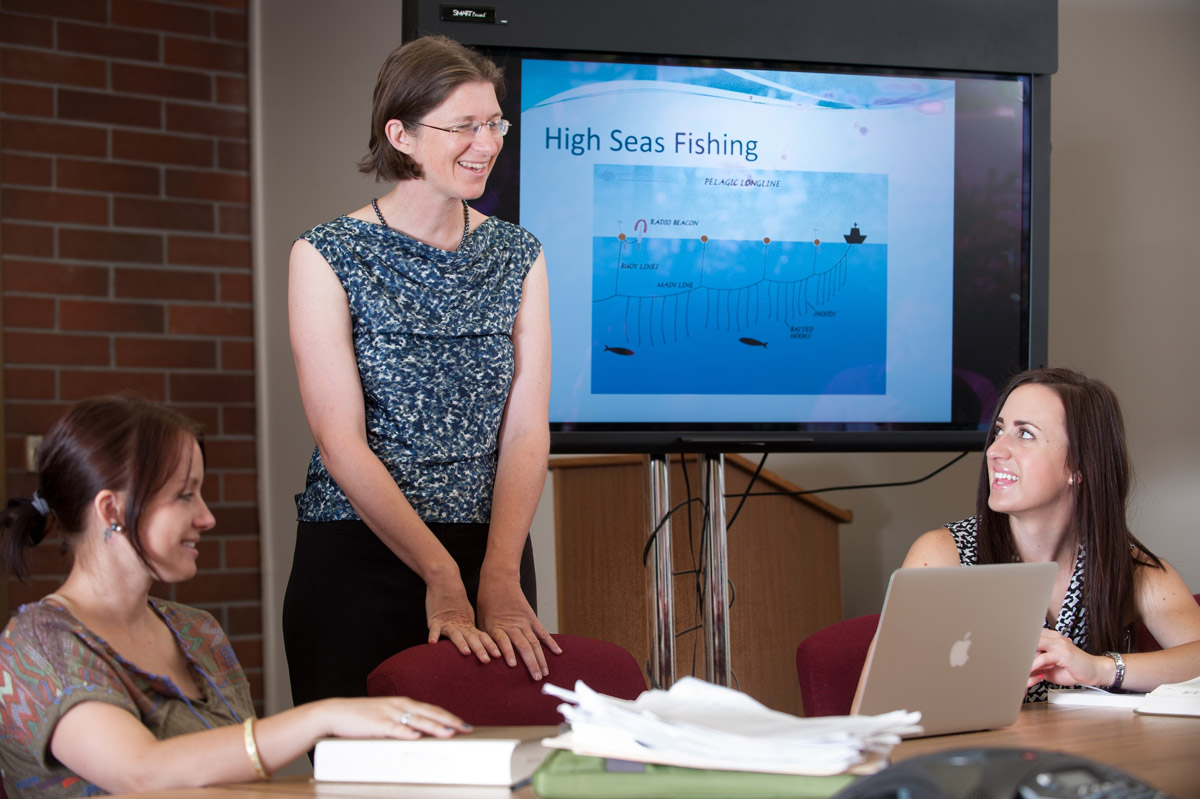 This research will give her an idea of what kind of policies to reduce waste might be effective and what may be impossible to achieve.
For example, the European Union recently announced that its affiliated fishing vessels will no longer be allowed to throw anything overboard. But this is difficult to enforce, Telesetsky says.
"It's great to pass laws, but if nobody abides by it, it's not an effective law," she says.
One area Telesetsky is particularly interested to study is how equipment plays a role in waste.
Some trawl nets are up to a mile in length and scoop up everything in the water. Other boats use garbage to lure fish, then surround the garbage with a net and bring everything on board. Both practices can increase the number of dead and unwanted animals caught.
"It's a chronic problem across the board if you talk to people in industry," Telesetsky says.
Telesetsky says her research will not only help the New Zealand government and other countries with large marine fisheries, but could aid Idaho as well.
Idaho's aquaculture and agriculture industries also have to find ways to eliminate wasteful practices. And, as with New Zealand's fisheries, many different groups with different perspectives have a stake in Idaho's food industries and care about the laws that govern them.
"If different stakeholders have different perspectives, how do you pass laws that are actually effective?" Telesetsky says. "That's where I see the value in this sort of research."
Article by Tara Roberts, University Communications and Marketing and the Office of Research and Economic Development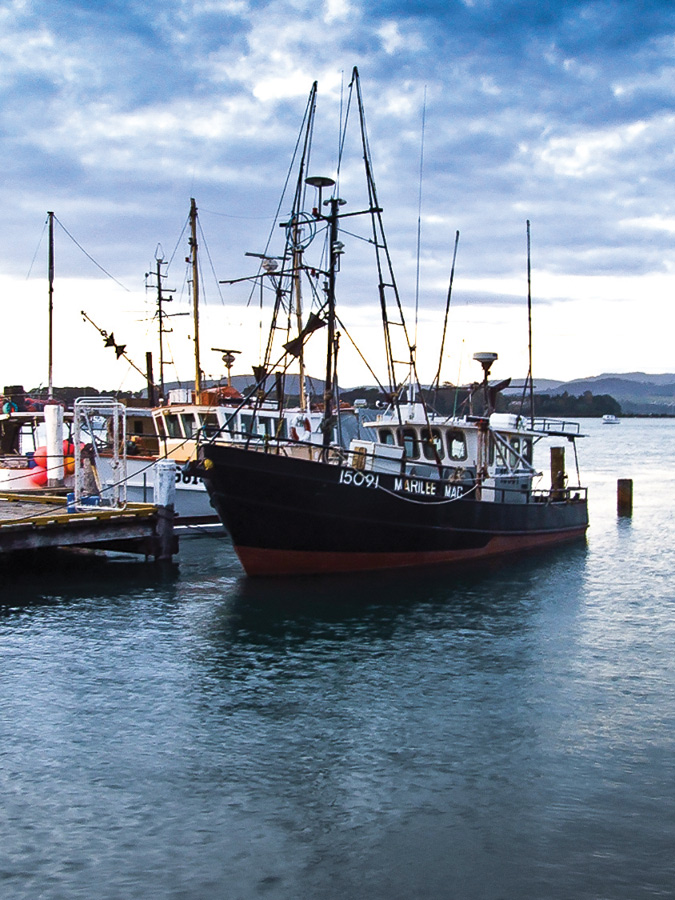 Download the full 2016 Research Report in PDF format.
Download the full 2015 Research Report in PDF format.