Building Interdisciplinary Research
The University of Idaho's dedication to significant, interdisciplinary research is evident in the prominent new addition to the Moscow campus: the Integrated Research and Innovation Center, or IRIC.
The building will support researchers in all disciplines by providing new, state-of-the-art laboratories and research, meeting and other spaces constructed with maximum flexibility to allow for the changing needs over the next 25 to 50 years.
"Scholarly activity in IRIC will address important problems that affect people in Idaho and the Northwest and have national and international impact," says Jack McIver, former UI vice president for research and economic development. "The facility will bring together faculty members, staff and students from across the university in an environment that allows them to share knowledge and ideas across disciplines that lead to results."
IRIC is designed as an open and shared facility available to all faculty members across all colleges and activities. IRIC will host discovery-based, interdisciplinary research across a broad spectrum of science, engineering, geography, humanities, social sciences and other fields.
Its features include flexible laboratories to accommodate everything from molecular biology to urban design; a visualization space allowing researchers to transform data into accessible, dynamic images; and spaces for shared advanced analytical and computing tools.
UI has formed an IRIC Facility Committee — composed of university faculty and staff and reporting to the Vice President for Research and Economic Development — to assign research programs and project space in the IRIC. The committee plans to make initial space assignments in summer 2016.
"IRIC presents opportunities not only for faculty researchers to pursue new projects, but also for student researchers to gain skills in their own fields and in other disciplines," McIver says. "UI undergraduate and graduate students will have increased access to cutting-edge technologies and dedicated mentors through this unique building."
IRIC is built with adaptability and collaboration in mind. It features customizable lab space and a panelized floor system, so it's easy to reconfigure for different needs. Some of the building's lower-story walls open to the outdoors, creating space for events and presentations in nice weather. Oversized stairs serve as informal seating, and open spaces encourage interaction. A three-story atrium on the west side, facing the campus mall, provides a sense of flow and connectedness.
Construction remains on schedule, with more than 50 percent of the building complete in spring 2016. IRIC's first occupants are expected to move into the space in early 2017.
"The IRIC building will be a home for 21st-century research at UI," says UI President Chuck Staben. "I'm looking forward to seeing the discovery and innovation that comes out of work at this facility."
Article by Tara Roberts, University Communications and Marketing and the Office of Research and Economic Development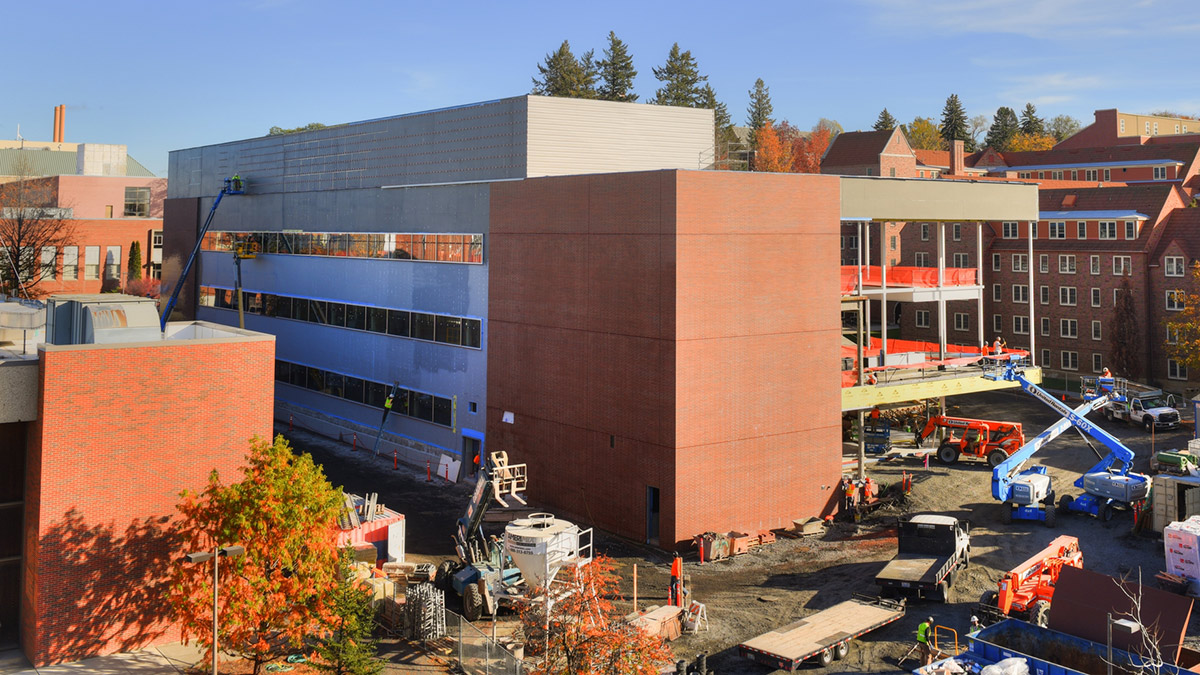 Download the full 2016 Research Report in PDF format.
Download the full 2015 Research Report in PDF format.