Connecting for Climate Adaptability
UI will host first-ever National Tribal Climate Camp in 2016
The days Jonalee Squeochs spent studying among the waterways and forests of central Idaho at the Northwest Climate Science Center's Climate Boot Camp in 2013 reiterated her environmental science education and invigorated her desire to help the Yakama Nation prepare for the future.
Squeochs, an environmental coordinator with Yakama Nation Fisheries, is one of several Yakama tribal member employees to attend climate camps in recent years. In June 2016, members of tribes from across the United States will convene at the University of Idaho's McCall Outdoor Science School for the inaugural National Tribal Climate Camp.
Squeochs says tribes are pushing the forefront of climate change action nationwide.
"Tribal people are starting to notice that there's something up, and we've been through so much in our history that we don't want to sleep on this," she says. "This is something we want to push forward and be ready for as much as we can, so we don't lose our critical information or resources."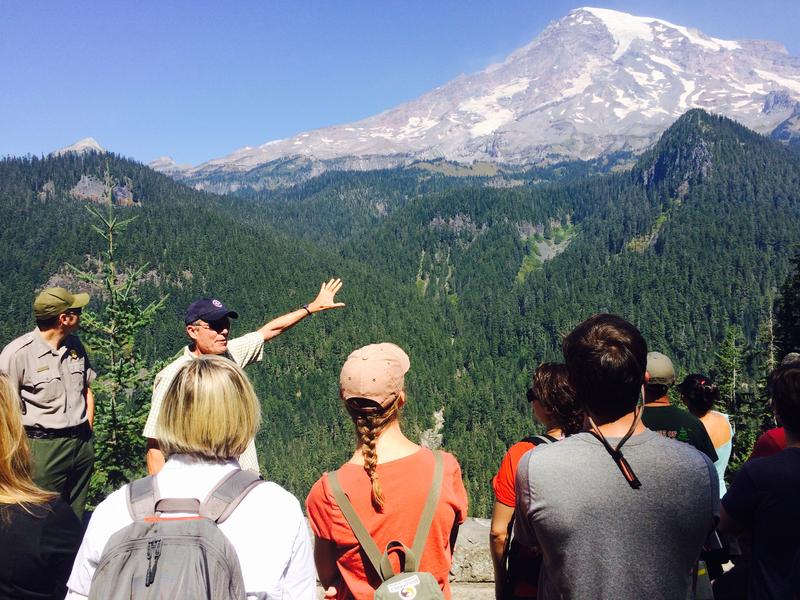 Preparing in Partnership
The University of Idaho is a partner in the U.S. Department of the Interior Northwest Climate Science Center, which has run its Climate Boot Camp programs in Idaho, Oregon and Washington for six years. The NW CSC now is working with the Affiliated Tribes of Northwest Indians, United South and Eastern Tribes, and the Bureau of Indian Affairs to develop a new, weeklong intensive education experience. Attendees at all of these camps are early career professionals learning to lead the process of adaptation in their tribes and other organizations.
"Being able to provide this unique educational opportunity is one of the most meaningful contributions the Northwest Climate Science Center can make to the Native American community at large," said Gustavo Bisbal, NW CSC Center director, when the project was announced. "Training tribal early-career professionals may have a lasting effect that can influence how a large number of tribes respond and adapt to the challenges of a changing climate."
The climate camp series has already been helping tribes: Squeochs says the Yakama Nation has started its own climate change adaptation plan, with involvement from the employees who have attended camps.
She says the most powerful part of attending a climate camp was the opportunity to meet other early-career professionals and share their ideas and experiences in-depth.
"It's not often that we get to put tribal concerns and ideas in the forefront in a non-confrontational environment," she says. "It's a very open and welcoming environment."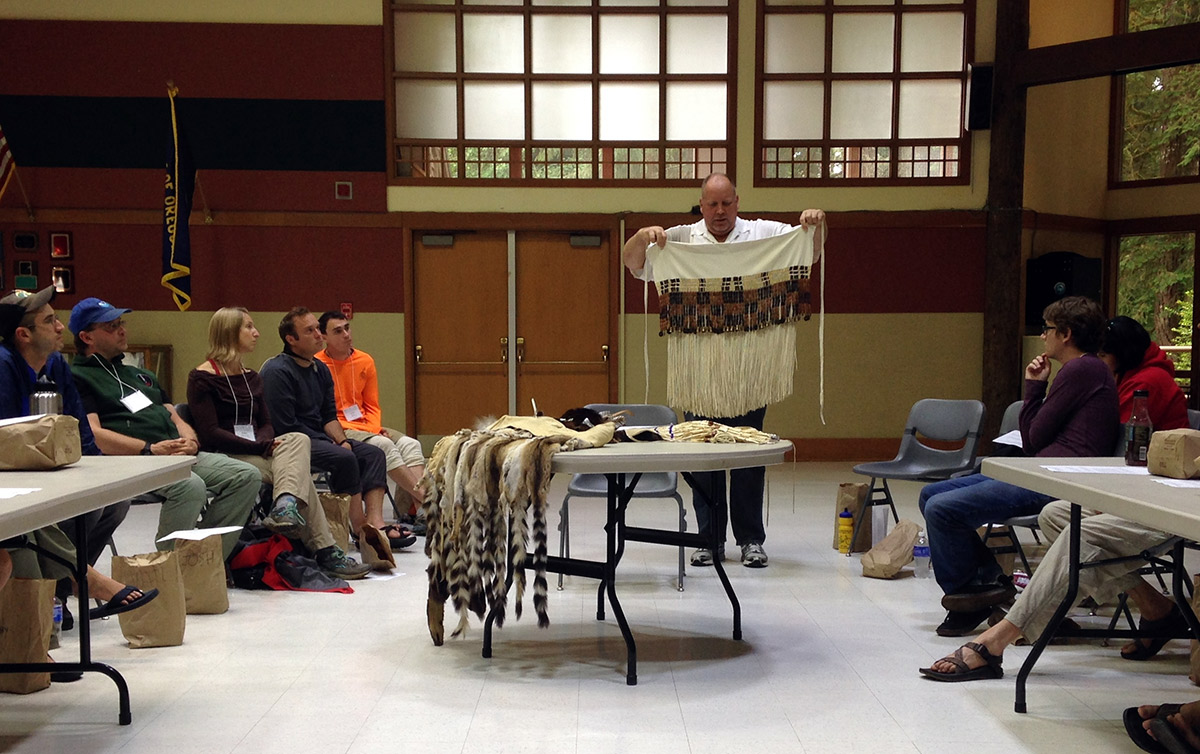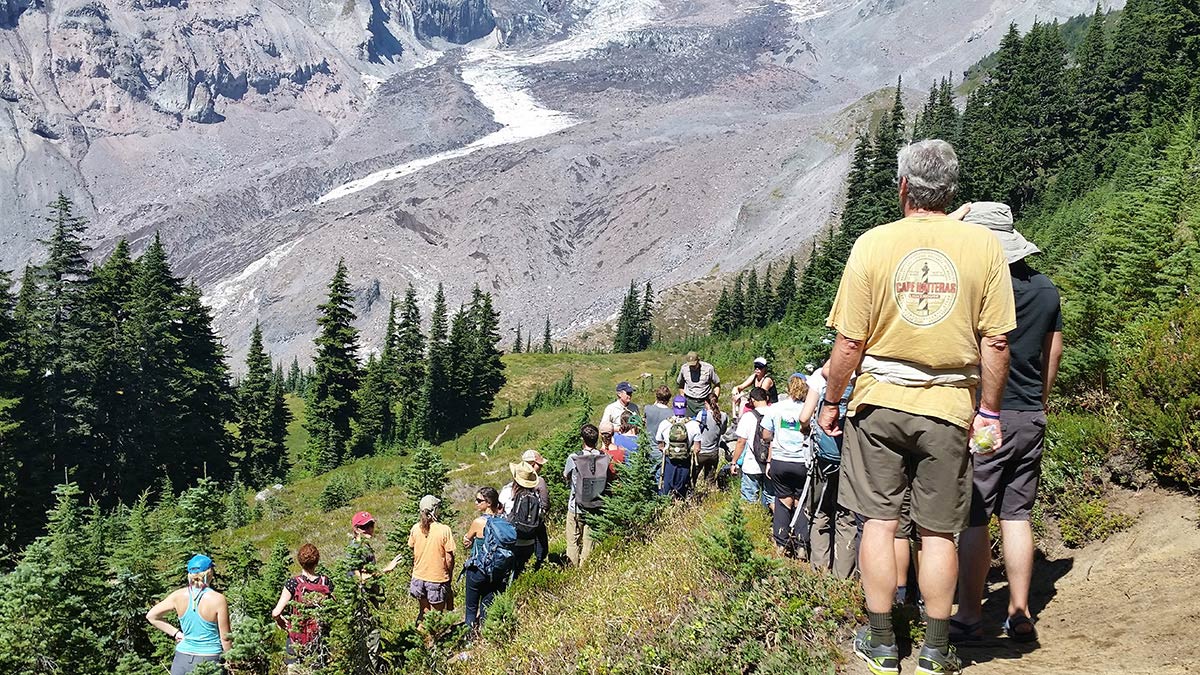 Emphasizing Leadership
Steven Daley-Laursen, Tribal Climate Camp director and a faculty member in the UI Department of Natural Resources and Society, says the new Tribal Climate Camp will focus on vital issues tribes must address to adapt to climate change.
Attendees will be teams of early career tribal professionals who will come to camp to build their capacity to lead their tribes in climate assessment and adaptation. Skill sets learned will include basic climate science, science communication, co-development and integration of indigenous and empirical knowledge, partnership building and organizational leadership.
The camp also will include fieldwork in the Salmon and Secesh rivers and workshops with fellow tribal resource managers.
"The people we're bringing in all want to use new knowledge, data and leadership skills to lead within their tribal cultures, to make good management decisions, and to apply science to management and policy development," Daley-Laursen says.
Article by Tara Roberts, UI Office of Research and Economic Development and University Communications and Marketing
Download the full 2016 Research Report in PDF format.
Download the full 2015 Research Report in PDF format.