Transforming Dead Trees into Fuel
UI researchers, industry partners seek to increase revenue from low-value timber
Millions of acres of Western forests have been destroyed by beetles in the past 20 years. The tinder-dry dead trees are the perfect host for wildfire. The dead trees have no traditional market value, so industry partners and researchers are exploring using the trees to produce biofuel as a way to reduce the wildfire threat and increase economic revenue from the otherwise low-value timber — all the while creating a cleaner, renewable fuel source and reducing fire hazards.
The University of Idaho is a partner in the Bioenergy Alliance Network of the Rockies, or BANR, funded by a nearly $10 million grant from the USDA's National Institute of Food and Agriculture. The cornerstone of the project is to create this new biofuel industry. That is where industry partner Cool Planet Energy Systems, based in Greenwood Village, Colorado, comes in. The bioenergy company is working with the BANR partner universities — UI, University of Montana, University of Washington, Montana State University and the lead, Colorado State University — to learn the best ways to remove dead trees, support communities and produce biofuel.
UI is involved in four aspects of the research: social science and policy, Extension and education, forest operations and long-term sustainability.
Protecting Loggers in Dead Timber
UI is working with state, private and federal managers to estimate the harvesting costs and availability of beetle-killed timber and develop more efficient harvesting methods. On a stand of timber in Idaho County, south of Grangeville, UI researchers are prepared to look at logging methods and compare the traditional method of felling trees manually and moving them with a pulley system with a new technology that cuts and gathers the trees with little human contact. Since dead timber stands are even more dangerous than healthy stands, logger safety is a major concern.
"Logging is already the most dangerous profession in the country," said Rob Keefe, the project's primary investigator and an assistant professor of forest operations at UI. "Then add to these dry, dead trees that fall over when they're bumped or the wind blows. It tremendously increases the risk for loggers."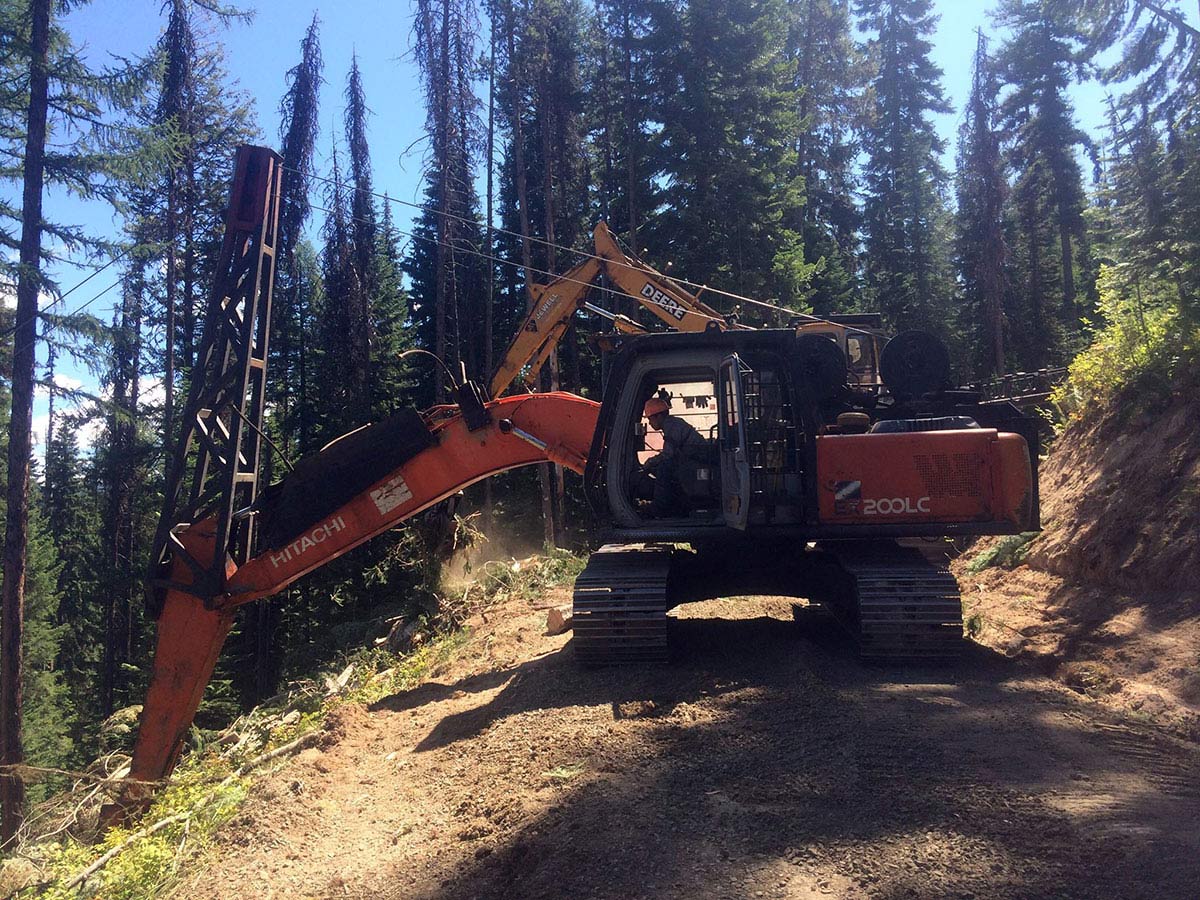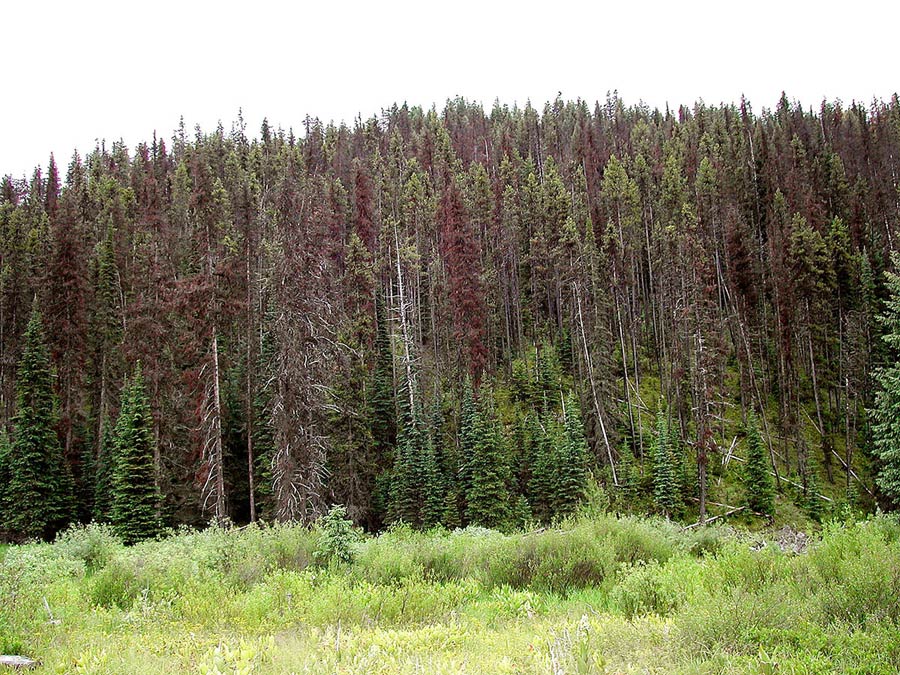 An Important Research Site
The research area narrowly escaped last summer's wildfires, which consumed nearly 95,000 acres around the site. The blaze delayed the tree harvest, which will most likely take place in summer 2016, Keefe said.
Two other research sites are also established under BANR — one in Colorado and one in Montana — but the Idaho site is unique in that it is a mixture of public, state and private land. The mixed ownership of forest lands common in Idaho provides a variety of possible timber sources for a biofuels company. Researchers are also evaluating the quality of intermediate forest products produced from beetle-kill timber that are easier to make, such as wood pellets.
"Wood pellet technology has been around a long time, so we already know how to do it," said Randy Brooks, Extension faculty in the College of Natural Resources. Wood pellets can be a first step before producing a biofuel later, or they can be sold for home heating or exported internationally.
By having a research site in Idaho, the state and the university benefit from other researchers coming here to gather data and exchange ideas. UI hosted the 2014 annual BANR meeting, complete with field tours and stakeholder engagement. In addition, five UI graduate students have research funded by BANR.
Leveraging the BANR research dollars, UI is expanding the project to include an $825,000 grant from the Centers for Disease Control to study logging safety. On the BANR project land as well as on the UI experimental forest, GPS units will be used in heavy equipment to track personnel on the ground.
Article by Jodi Walker, UI Communications and Marketing
Download the full 2016 Research Report in PDF format.
Download the full 2015 Research Report in PDF format.