Rock Solid Experience
Geology Students Learn Hands-On from Hecla Mining Company Professionals
Slim cylinders of rock 2 feet long and weighing as much as a truck jack lie on tables at the Integrated Research and Innovation Center (IRIC) on the University of Idaho Moscow campus.
Students outfitted with hand lenses, tools and notebooks examine the slender rock columns before making notes in logbooks.
The sections of rock are core samples, and the exercise — called core logging — provides students with a hands-on look at the day-to-day activity of mining geologists.
"We wanted to give students practical experience, and core logging is one of the entry-level skills every mining geologist learns," said Professor of Geology Jerry Fairley. "Analyzing different sections of rock samples to see what minerals are there and logging what you see is an important skill for students to learn going into the workforce."
By teaming up with Nick Furlin, '08, Hecla Mining Company chief geologist, Fairley and his department are providing a different kind of education to U of I geology students. The workshop brings together students, geology professors and Hecla geologists to supplement academic science with hands-on instruction.
"In this workshop, students are learning what they will see in the real world," Furlin said.
Growing up in Kellogg in the heart of North Idaho's Silver Valley, Furlin attended U of I after learning about mining and miners from family members who worked in the industry. Earning a geology degree and working as a mining geologist seemed a logical progression.
"Mining is one of the largest industries in Idaho and it provides good-paying jobs and careers," Furlin said.
He considers himself lucky to earn a degree that allowed him to return home to work.
"I've always loved rocks, so what can be better than that?" he said.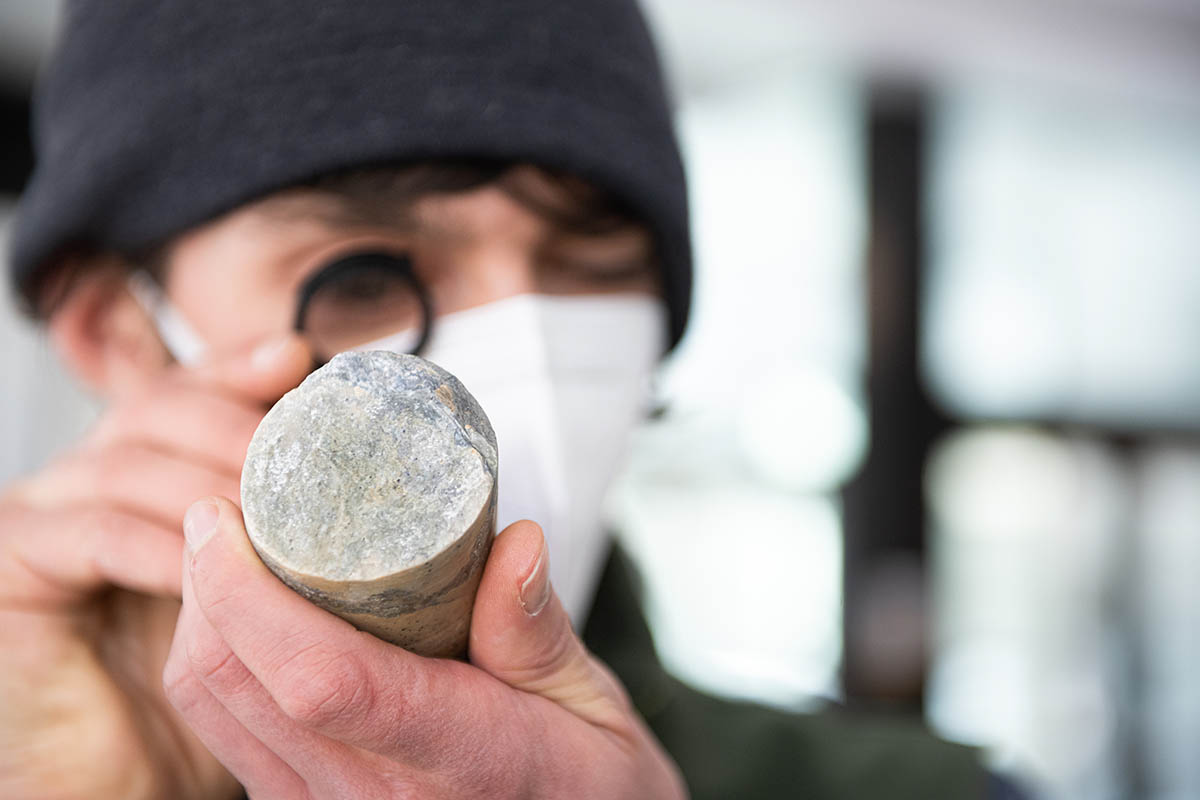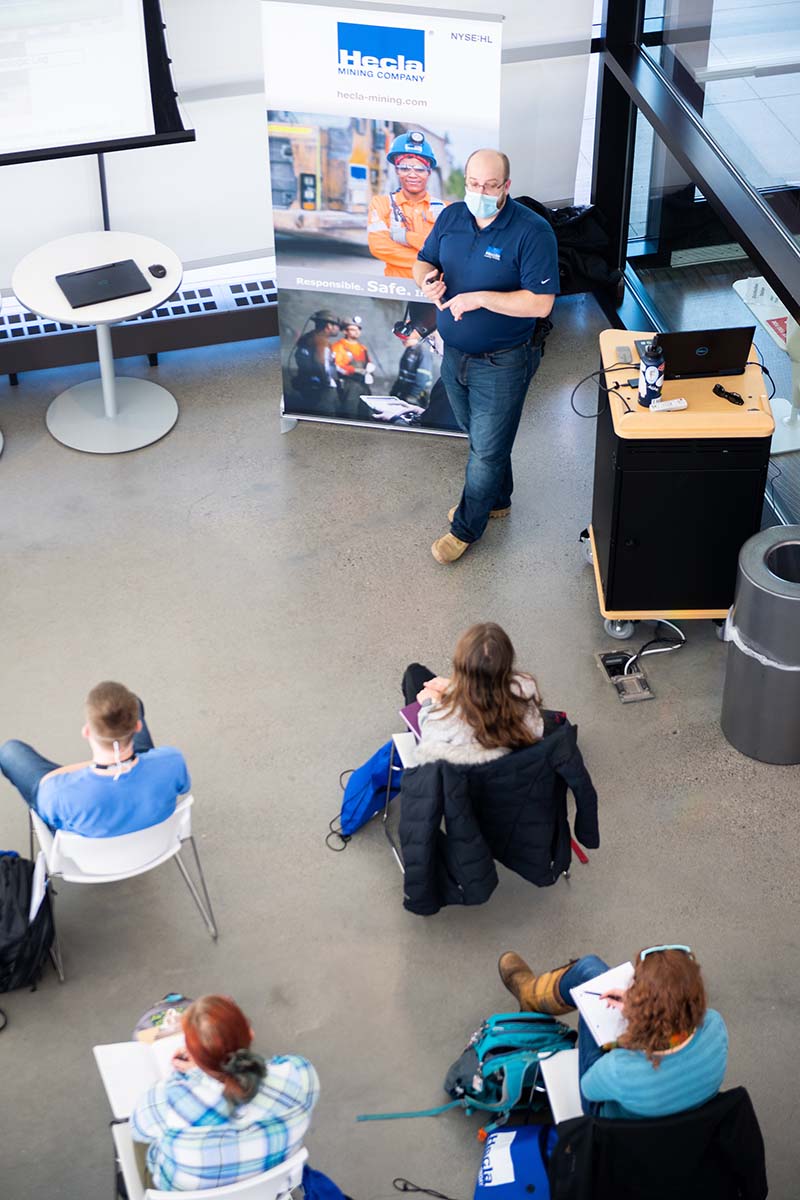 HANDS-ON GEOLOGY
Learning from, and networking with professional geologists attracted undergraduate geology student Robert Kane, a senior from Fruitland, Idaho, to the Hecla workshop where he learned to use core samples to make a geological map. The map, or log, shows what minerals and metals lay under the Earth's surface at the site where the core was extracted.
"When we're in a regular classroom, we learn a lot of academic geology, but here, working with the professionals, you get a new understanding of how to do practical, hands-on geology," Kane said.
Liam Knudsen, of Moscow, who is studying for a master's in geology, said the workshop gave him perspective.
Knudsen hadn't considered a mining career, he said, but the workshop provided him with tools that can be applied to hydrogeology, a field in which he hopes to work. Hydrogeology also uses core samples to map water flowing under the earth's surface.
"Part of the brilliance of the Hecla workshop is that it provides students with real-world experience," he said. "It makes the connection between what students are learning in the classroom and how it's used in real life."
Collaborating with industry partners through active participation has always been a priority for the university, Fairley said, and the core logging workshop fits the long-standing model.
Based in Coeur d'Alene with silver mines in Alaska, Mexico and the Silver Valley, Hecla is the largest primary silver producer in the U.S. Every year, Furlin said, the company hires interns and geologists who often don't have rudimentary skills needed for entry-level mining geology jobs.
"It takes a while to onboard them," Furlin said. "Giving students the experience ahead of time — like they learned during this workshop — helps them develop skills and confidence, and it helps match us with potential employees."
Article by Ralph Bartholdt, University Communications and Marketing.
Photos and video by University of Idaho Creative Services
Published April 2021.