Public Service Externships
Bridging the Gap between Theory and Hands-On Practice
Externships enable students to work for selected public agencies, nonprofits, and state or federal judges while receiving credit toward graduation. They also help bridge the gap between theory and hands-on practice and provide students with experience that gives them an advantage when seeking post graduation employment.
Field Placement
Each course of the externship program includes a field placement component that encompasses three aspects:
Observation of, and immersion in, the day-to-day workings of a participating organization
Professional interaction between the student and the field placement supervisor
Involvement in specific legal problems and the resolution of those problems
Students perform research for and provide other law-related assistance to their field placement supervisor. Externs who have completed two-thirds of the required credits for graduation may qualify for a limited license to practice law, which also allows them to appear in court and try cases in the externship.
The Semester in Practice (PDF) course and the Public Service Externship (PDF) (classroom credit) course supplement the field placement experiences of the student with a seminar. A Public Service Externship (PDF) (non-classroom credit) course option is also available.
The Idaho Heritage Project – Rural Services Scholarship Fund provides scholarship support for students serving summer internships, externships, or pro bono service in rural communities throughout the state of Idaho.
Past Externships
Ada County Public Defender's Office
American Civil Liberties Union
California Department of Justice
Capital Habeas Unit Federal Defenders Services of Idaho
Center for Justice (Spokane, Wash.)
City Attorney's Office – multiple cities
Coeur d'Alene Tribe Office of Legal Counsel
County Prosecutor's Office – multiple counties, Idaho and Washington
Idaho Attorney General's Office – criminal, environmental
Idaho Coalition Against Sexual and Domestic Violence
Idaho Legal Aid Services, Inc.
Idaho State Bar
Idaho State District Court – multiple districts
Idaho Volunteers Lawyers Program (IVLP)
National Coalition Against Domestic Violence Public Policy Office
New Mexico Office of District Attorney, 2nd Judicial District
Nez Perce Tribe Prosecutor's Office
Office of the Governor of Idaho
2nd District Court, State of Utah
Southeast Alaska Conservation Council
State Appellate Public Defender's Office
United States Attorneys Office
United States District Court
University of Idaho
Washington State University Center for Human Rights
Washington State Attorney General's Office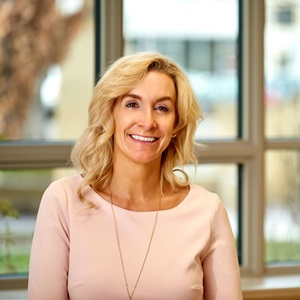 Front St. 333
208-870-8072
Location: Boise
Courses Taught: Federal Courts, Public Service Externship, Semester in Practice, Advanced Criminal Law Writing

View Katherine Ball's profile