Housing Clinic
The Housing Clinic provides free legal services to low-income individuals and families in Ada and Canyon Counties. The Housing Clinic focuses primarily on residential tenant eviction defense, habitability, and security deposits. Students participating in this clinic interview clients; review leases and other discovery materials; draft correspondence, pleadings, and other memorandum of law; develop case theory; negotiate with landlords; and prepare for and conduct mediations, hearings, and trials. The services are performed by students in their last year of law school who have limited licenses to practice law in Idaho, under the supervision of the Housing Clinic Director.
Cost of Services
All legal services are provided free of charge. However, clients must directly pay all of-of-pocket expenses, such as any filing and service of process fees.
Keeping People Housed in the Treasure Valley
Professor Dykstra speaks with Boise State Public Radio
Staving Off Evictions
How U of I Legal Clinic Came to Help
How to Apply
The application for the Fall 2023 semester is now closed. Please check back in January 2024 when we start up our spring semester.
To apply for services, please complete the application by clicking the Apply for Services button. If you need any assistance completing the form or have any questions about the Housing Clinic, please email law-housing@uidaho.edu or call 208-364-6166.
Submitting an application does not create an attorney-client relationship with the Housing Clinic. Your application will be screened by the Housing Clinic Director and, if appropriate, assigned to a student or group of students, who will arrange an initial meeting with you to discuss further your housing related issues.
Because we have limited resources, we are unfortunately unable to serve every individual or family that applies for services. Also, the Housing Clinic must avoid conflicts of interest that arise from talking with both parties in a dispute. We will ask you for information about the person or entity with whom you are having a problem to find out whether there are any potential conflicts of interest. Priority is given to legal matters that are a good educational fit for Housing Clinic students.
If selected as a client of the Housing Clinic after that initial meeting, the Housing Clinic will prepare a formal engagement letter setting out the scope of the work the Housing Clinic will perform and your and our rights and responsibilities. You will not be a client of the Housing Clinic and the Housing Clinic will not commence legal work, until the engagement letter has been signed by you and us.
If you are a low-income individual or family and need legal assistance with a housing related issue, you may contact Idaho Legal Aid 208-345-0106 or www.idaholegalaid.org; the Idaho Volunteer Lawyers Program at 208-345-0106 or https://isb.idaho.gov/ilf/ivlp/; Intermountain Fair Housing Council at 208-383-0695 or www.ifhcidaho.org; or the Lawyer Referral Service of the Idaho State Bar 208-334-4500 or www.isb.idaho.gov/general/findattorney.html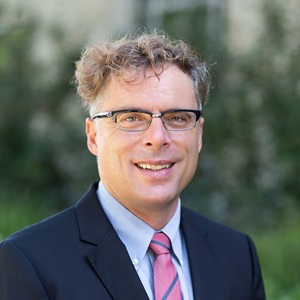 Front St. 311
208-364-4611
Location: Boise
Courses Taught: Housing Clinic, Copyrights, Trademarks and Trade Dress Law, Real Estate Transactions, Litigation Planning and Drafting, Property II, Torts II, and Insurance Law Seminar
View Jason Dykstra's profile