News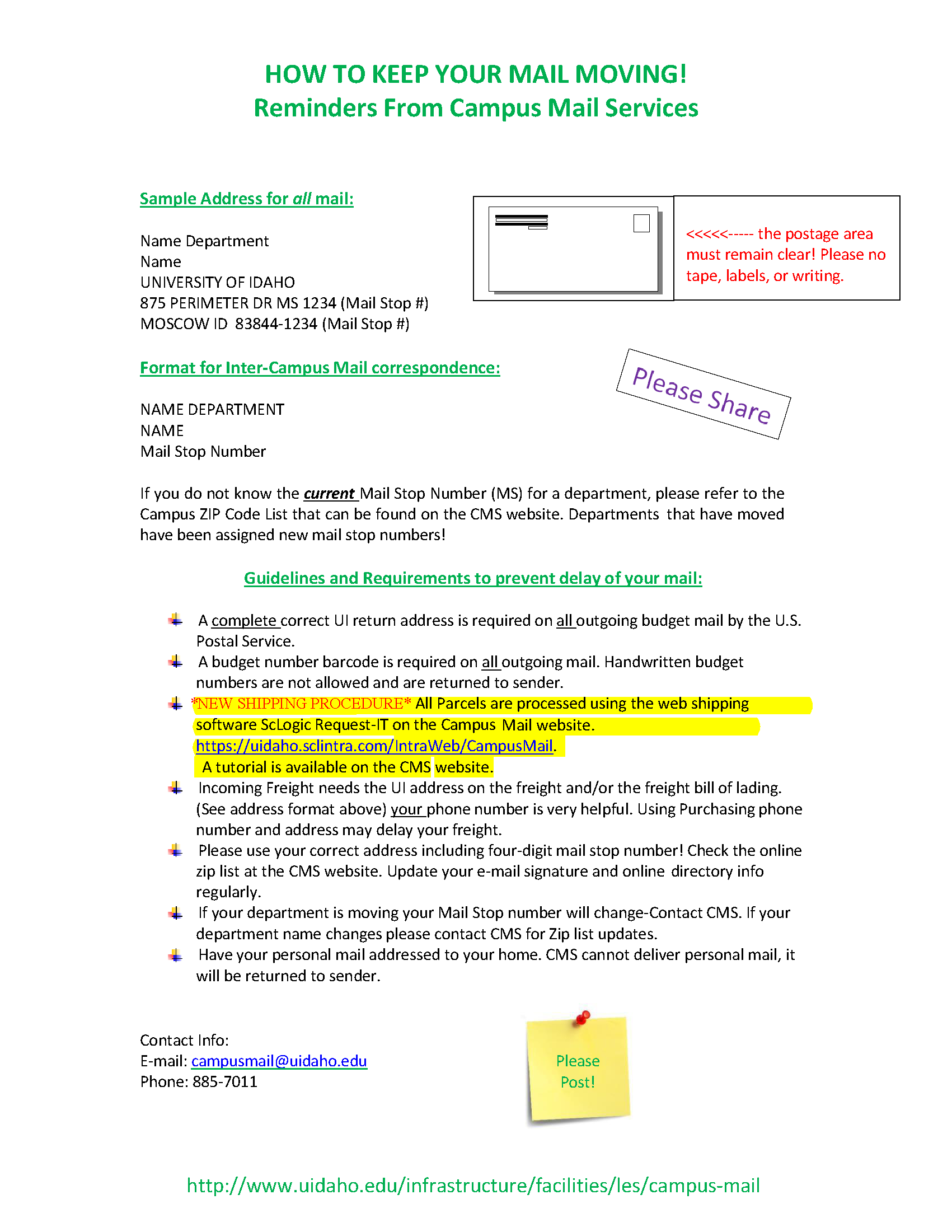 EZ Package Tracking Procedure for Campus Customers
Campus Mail Services (CMS) receives hundreds of packages per day. Due to the high volume of phone calls for package inquiries and the availability to track packages online since March, 2010 CMS staff will no longer track packages for you over the phone. If you need to track a package please use the Campus Mail Services internal package tracking website. Please review this document for directions.
Remove Your Name From Mailing Lists
Send your name and address with a note requesting that your name and address be removed from mailing lists to:
Personal Mailing lists:
Mail Preference Service
Direct Marketing Association
P O Box 9008
Farmington NY 11735-9008
Business Mailing lists:
American Business Information
Attn: Operation Database Maintenance
PO Box 27347
Omaha NE 68127-0347
You can also visit www.dmachoice.org to control what you receive in your mailbox.