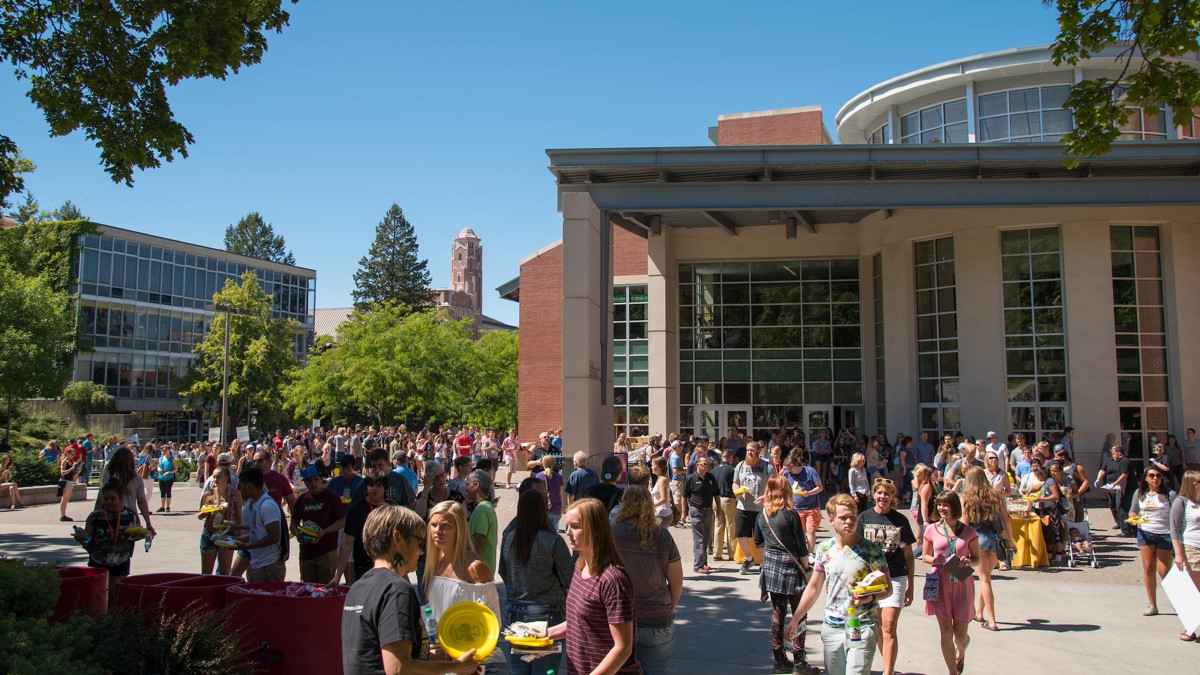 Idaho Student Union Building | Teaching and Learning Center
The Idaho Student Union Building (ISUB) and Teaching and Learning Center (TLC) are connected buildings.
The ISUB offers a wide variety of student focused services and engaging activities in the heart of campus. The building features meeting rooms, dining services, academic support programs and lounges to help provide students a home away from home. The ISUB first opened in 2000 as the Idaho Commons and served as a joint Student Union with the Bruce M. Pitman Center. In 2019, the building was renamed to reinforce the student focused mission of the Idaho Student Union.
The TLC is the primary classroom facility on campus and is home to thirty-five state-of-the-art classrooms, seating over 1,500 students at a given time. The building houses a computer teaching lab, as well as an active learning classroom, to promote innovative instructional design methods. Built on the frame of the original University Classroom Center, the TLC was combined with the Idaho Commons in 2005 to enhance the residential Moscow Campus with a living and learning environment for traditional and non-traditional students alike.
Check out our directory for more information about the services offered in the Idaho Student Union | TLC.
Idaho Student Union Building | Teaching and Learning Center
Directory - TLC
Classrooms 022 – 032 – GR (ISUB side)
Classrooms 040 – 051 – G (Library side)
Lactation Room – 027
Risk Management and Insurance – 048 and 049
Vandal Scholars Gallery – GR corridor
Classrooms 122 – 123 – 1R (ISUB side)
Classrooms 139 – 149 – 1 (Library side)
Classroom Technology Support – 132
Student Technology Center – 128
Region 7 Technology Solutions Partner – 132
TLC Lounge – 143
Vending Machines – 1R corridor
Classrooms 222 – 223 – 2R (ISUB side)
Classrooms 240 – 249 – 2 (Library side)
Dean of Students Office – 232
Diversity Center – 228
LGBTQA Lounge – 227
Office of Multi-cultural Affairs – 230