Tee Box Fundraiser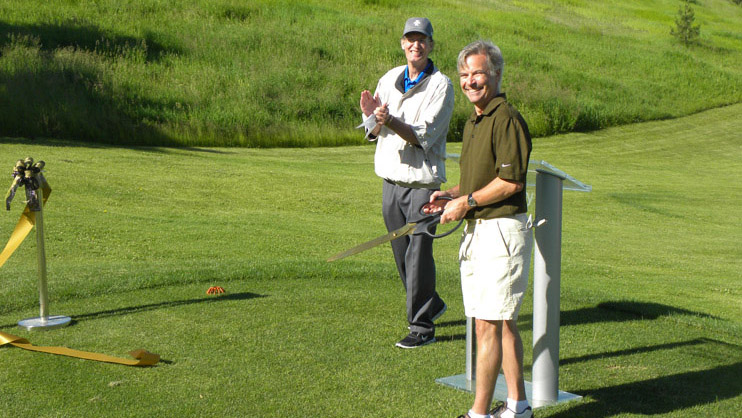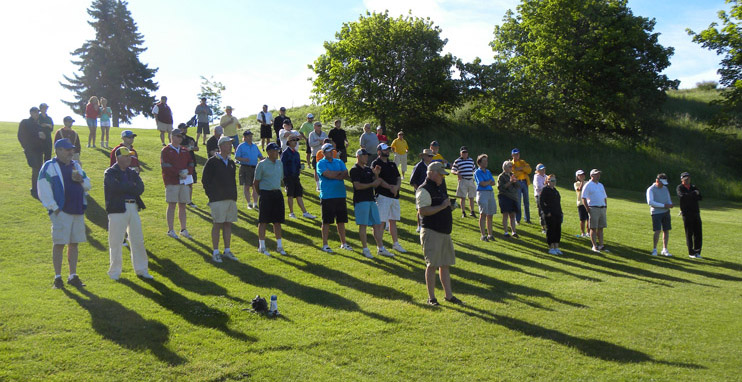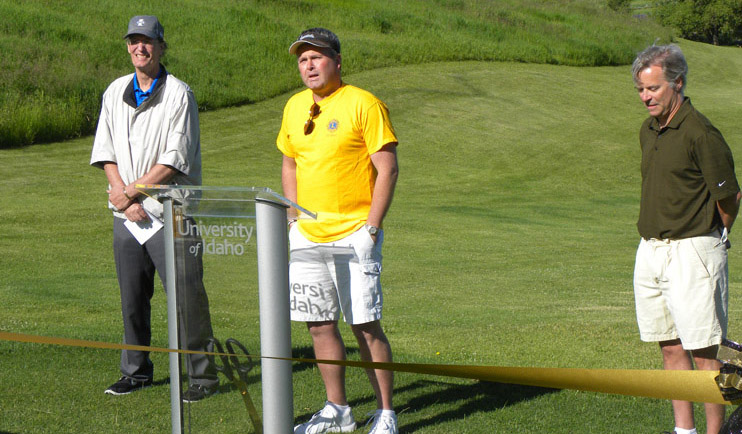 Larry Hunter Memorial Fundraising
The Larry Hunter family has initiated a tee box renovation fund raising project at the University of Idaho Golf Course in memory of Larry.
The Tee Box ribbon cutting ceremony!
A ribbon cutting ceremony was held on June 21, 2014, to celebrate the completion of Phase One of the Tee Box renovation and addition of 18 new forward tees, shortening the course from the forward tees by 800+ yards and giving an overall length of 4,800 yards.