Current Department of Theatre Arts Season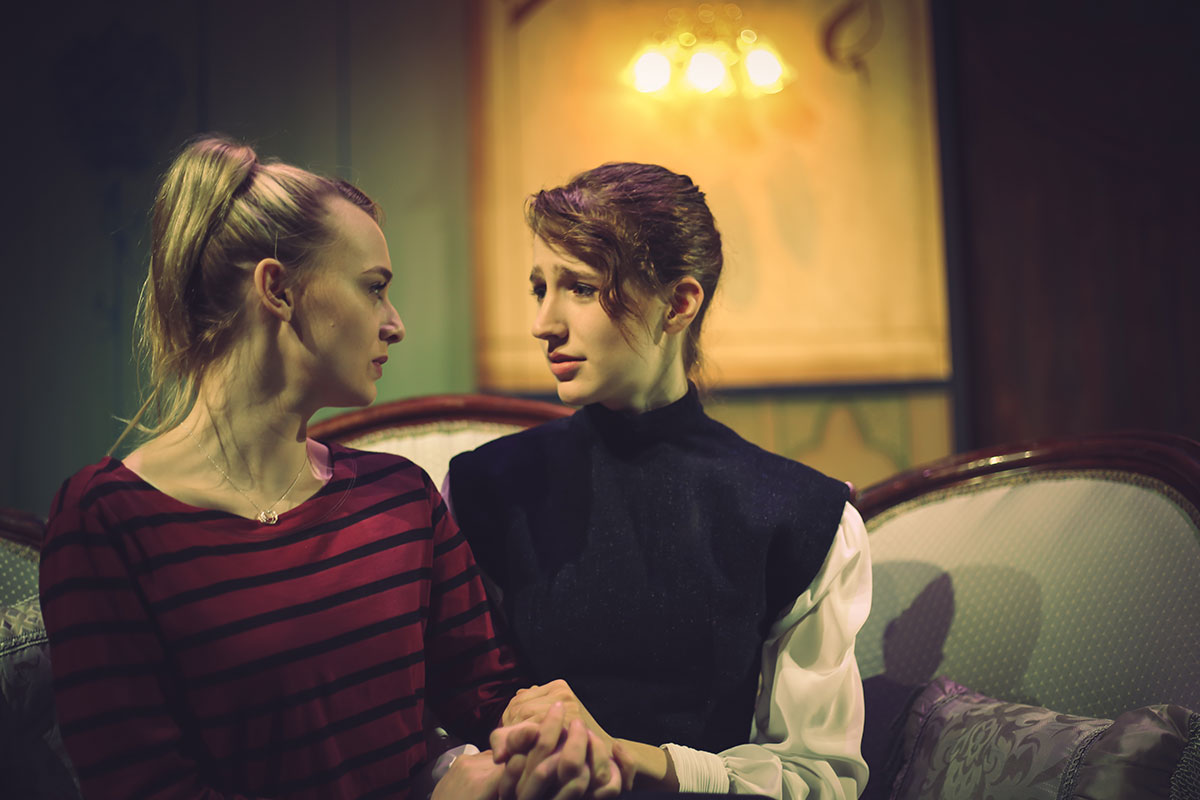 Spring Season 2021
Decolonizing the Works of William Shakespeare with Curt Tofteland
Theatre students are invited to attend the Graduate Directing Class on April 20 at 9:30 am to 10:45 am, when Curt Tofteland will discuss decolonizing the works of Shakespeare. Tofteland is the founder of the internationally acclaimed Shakespeare Behind Bars program. Zoom link available by request at theatre@uidaho.edu
A Wilde World: In Context Lecture on Oscar Wilde
Join U of I faculty Tobias Wray, PhD and Robert Caisley, chair of Theatre Arts as they delve into the life of Oscar Wilde and the lasting impact he had on literature, theatre and society. Presented in collaboration with the U of I production of "Gross Indecency: The Three Trials of Oscar Wilde." Free.
5:00 p.m. | April 22 | Zoom link here.

"Gross Indecency - The Three Trials of Oscar Wilde" by Moises Kaufman | directed by Ricky Kimball
In three short months, Oscar Wilde, the most celebrated playwright and wit of Victorian England, was toppled from the apex of British society into humiliation and ruin. Drawing from real life trial documents, newspaper accounts and writings of the key players, Moises Kaufman ignites an incendiary mix of sex and censorship with a cast of characters ranging from George Bernard Shaw to Queen Victoria, herself. The three trials center around the eventual accusations of "gross indecency" given to anyone exhibiting homosexual activity, which was illegal in the United Kingdom in the 19th Century. This groundbreaking production introduces over 40 characters with a cast of 11 players. The themes in this play ring as true today as they did back then.
Free for U of I students
$10 for individuals
$20 group pass
matinees are pay what you can
Greenroom Chats
These virtual meetings bring experienced theatre professionals from around the world to our students via Zoom for revealing conversations about creativity and success in the real world. Previous presenters have included award-winning playwrights, performers, casting directors, puppet masters, company executives and others sharing their stories and wisdom. All Greenroom Chats begin at 1 p.m., Pacific Standard Time unless otherwise noted. If you would like to join us for a particular presentation, please request the Zoom link from the Department of Theatre Arts at theatre@uidaho.edu.
Previous guest artists:
Jennifer Goodlander, Ph.D.
Andres X. Lopez, Ph.D.
Idris Goodwin, playwright
Lavina Jadhwani, director
Amy Rose Marsh, Concord Theatricals (formerly Samuel French)
Juan Cabello and Geralldy Najera, directors, performers
AnaSofia Villanueva, producer, director, writer, activist
Aurin Squire, playwright
Native Playwriting Panel: Carolyn Dunn, Ty Defoe, Randy Reinholz, DeLanna Studi.
Prison Performing Arts: Dario Pena, Robbie Pollock, Kathleen Powers-Kusio
Chelsea Hackett, executive director of SPEAK
LatinX Playwriting Panel: Virginia Grise, Guillermo Reyes, Damaso Rodriguez, Elaine Romero, Caridad Svich.