Concerts
2023-24 Season
Official sale dates and ways to purchase tickets will be announced in local press releases and on our website, Facebook and Instagram.
Concerts are held in the University of Idaho Auditorium in the Administration Building at 7:30 p.m.
We post concert programs, program notes and residency schedules on the groups' pages a few weeks before each concert.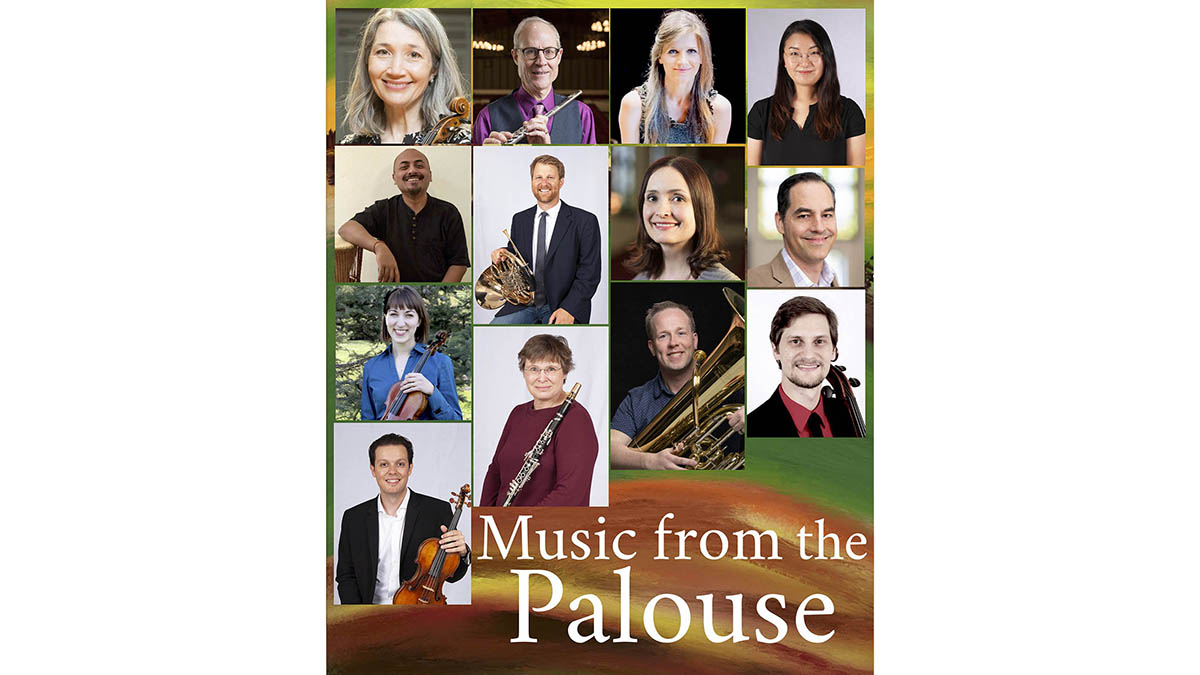 Music from the Palouse
Thursday, Oct. 19, 2023
Leonard Garrison, flute/ Shannon Scott, clarinet/ Martin King, horn/ Chris Dickey, tuba/ Navin Chettri, tabla/ Roger McVey, piano/ Yuna Roh, piano / Eneida Larti, piano / Giselle Hillyer, violin / Inga Kingsley, violin / Christiano Rodriguez, viola / Miranda Wilson, cello / Cole Tutino, cello
Music from the Palouse features some of our region's best musical talent, collaborating in a variety of chamber music ensembles.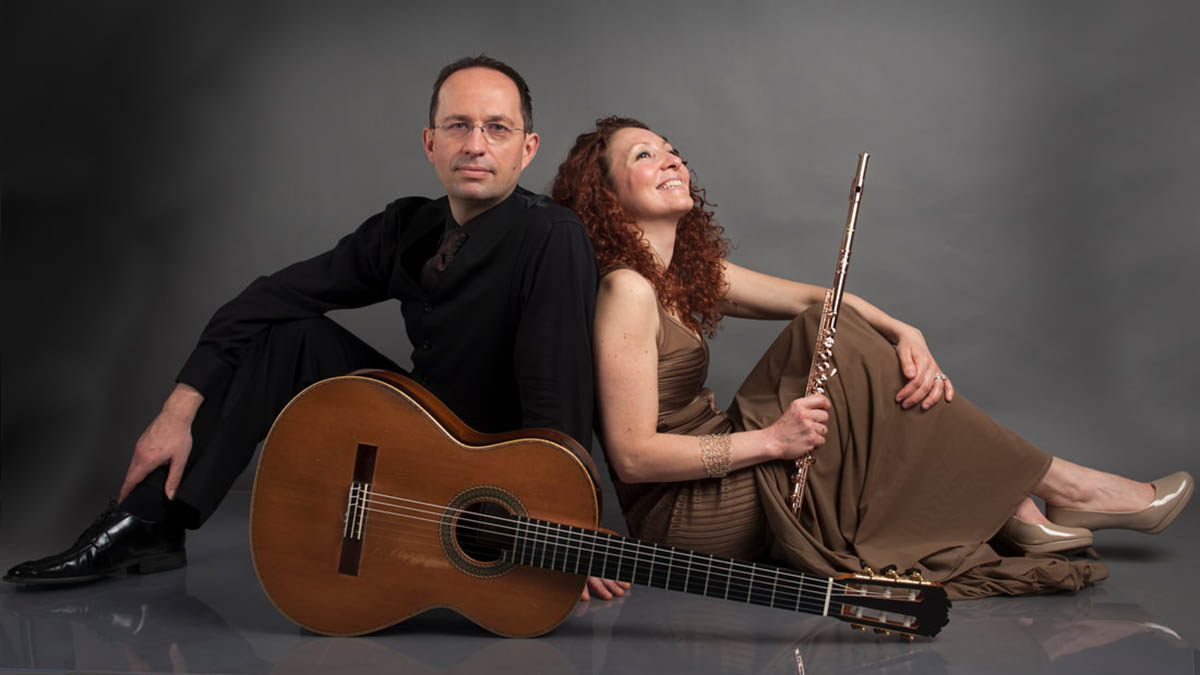 Cavatina Duo
Tuesday, Nov. 7, 2023
Dedicated soloists and chamber musicians, the Cavatina Duo breaks convention with their combination of instruments. Add to that their daring choices of varied and versatile repertoire, and the result is new sounds, colors and musical phrasings, which in turn awakens a high level of emotion and audience response. A Cavatina Duo concert is a musical experience you don't want to miss.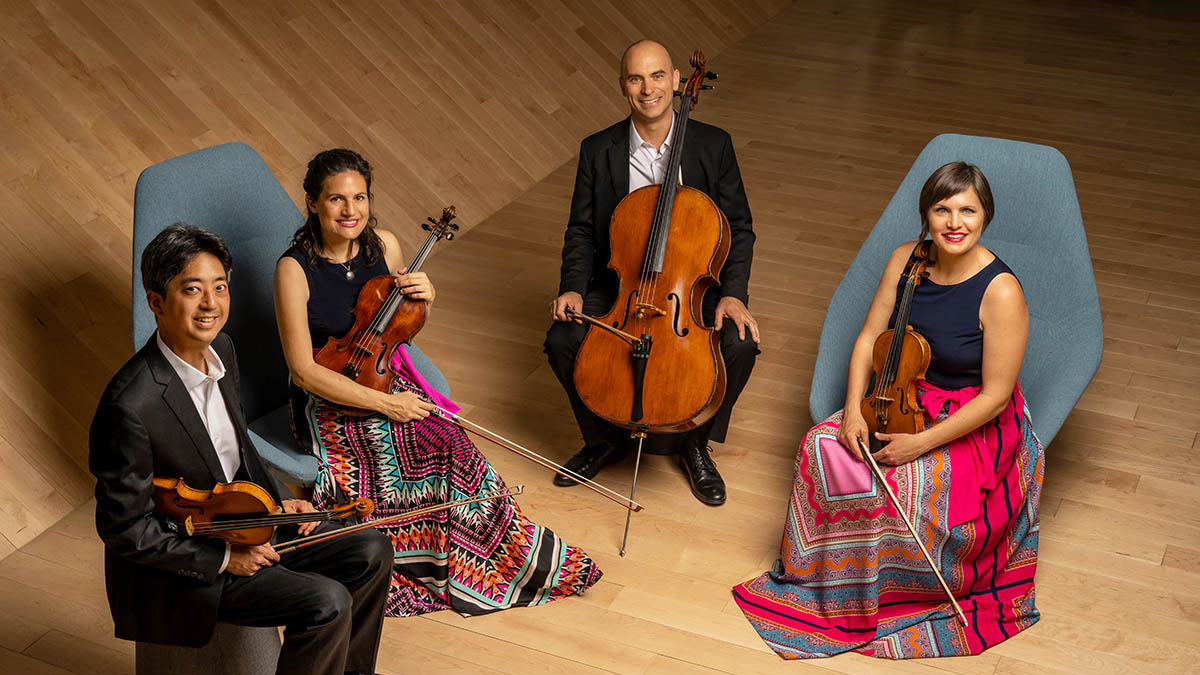 The Jupiter String Quartet
Thursday, Jan. 25, 2024
The Jupiter String Quartet is a particularly intimate group, consisting of violinists Nelson Lee and Meg Freivogel, violist Liz Freivogel (Meg's older sister), and cellist Daniel McDonough (Meg's husband, Liz's brother-in-law). Now enjoying their 20th year together, this tight-knit ensemble is firmly established as an important voice in the world of chamber music.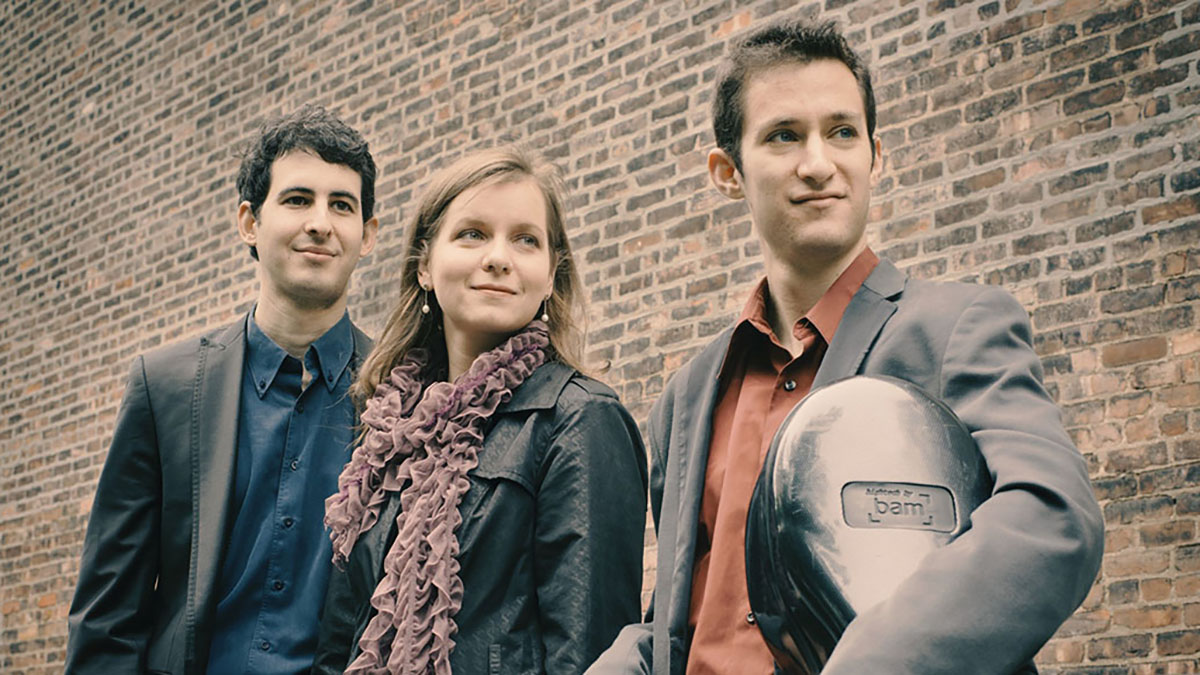 The Lysander Piano Trio
Tuesday, April 9, 2024
The Lysander Piano Trio has developed a reputation for exciting programming, finding creative ways to connect well-known masterworks with pieces by lesser-known and underrepresented composers, discovering common threads across cultures and times. The Trio's debut recording After A Dream (CAG Records) was acclaimed by "The New York Times" for its "polished and spirited interpretations." Its most recent album, "Mirrors," featuring world-premiere recordings of six works the ensemble has commissioned or premiered, was released in early 2021 by First Hand Records.