The Vandal Poet
By Michael McGriff
Associate Professor of Creative Writing
Co-Director, Creative Writing Program
College of Letters, Arts and Social Sciences
As a professor in the Creative Writing program at the University of Idaho, I work with students from all walks and stages of life who strive to become accomplished poets. Each student's path to becoming a writer is unique, but Zach Eddy's story is particularly inspiring.
To appreciate Zach's journey to becoming a poet, you need to know that he comes from a family who, for several generations, worked for ALCOA, the now-decommissioned aluminum smelter in rural Washington State. Zach followed suit until he made the monumental decision to leave the industry and follow his dreams of becoming a writer. He attended community college, eventually earned his bachelor's degree and then set his sights on earning a master's degree.
Zach was in his mid-30s when he applied to U of I's Master of Fine Arts (MFA) in Creative Writing program. The MFA program is one of the most competitive graduate programs at the university, garnering applications each year from scores of the finest early career writers in the country. My colleagues and I found in Zach's grad school application an unmistakable, raw determination expressed by many first-generation college students. We also saw someone whose poetry uniquely captured the stories from his years working for ALCOA. It was clear that Zach was determined to hone his craft as a way to honor the people, places and work central to his identity and family history.
As a longtime teacher and practitioner of writing, I've come to believe that success in the arts begins with talent but is only truly realized by bullheadedly putting in the hours. When he was my graduate student, I saw Zach's fierce work ethic take him from aspiring artist to a completely original and accomplished writer.
By the time he completed his graduate degree in 2021, Zach had written an exceptional thesis (a book of poetry), Smelter. The work in Smelter is a nuanced account of working-class men and women who often exist at the margins of our culture and whose stories are historically overlooked and seldom represented in the arts. To give a voice to these stories is powerful and essential work. The value of Zach's artistic achievement really can't be overstated, and I have no doubt that Smelter will one day be a celebrated, published book.
During his time at U of I, Zach also became an accomplished teacher of college writing, consistently praised by his undergraduate students for his commitment, passion and care. That experience helped Zach fulfill another of his other goals after graduation: landing a job teaching English at Wenatchee Valley College, the community college in his hometown where he got his start.
To me, not only is this a success story for Zach, it's also a great example of how the University of Idaho gives back to our region. To say I am proud to consider Zach a colleague in higher ed is an understatement. It's stories like Zach's that keep me fiercely committed as an educator, to first-generation students, to the invaluable role that U of I plays as a land-grant institution and to those who make a serious commitment to writing their stories.
"The three years I spent studying Creative Writing at the University of Idaho are some of the most challenging and rewarding years of my life. U of I is where I first began to find my voice and identity as a working-class, place-based writer. Immersed in an environment that fosters creativity and growth, my poems really began to take new risks and stand on their own. The people I met there along the way, my mentors and fellow students, are the backbone to my success, and continue to inspire me." – Zach Eddy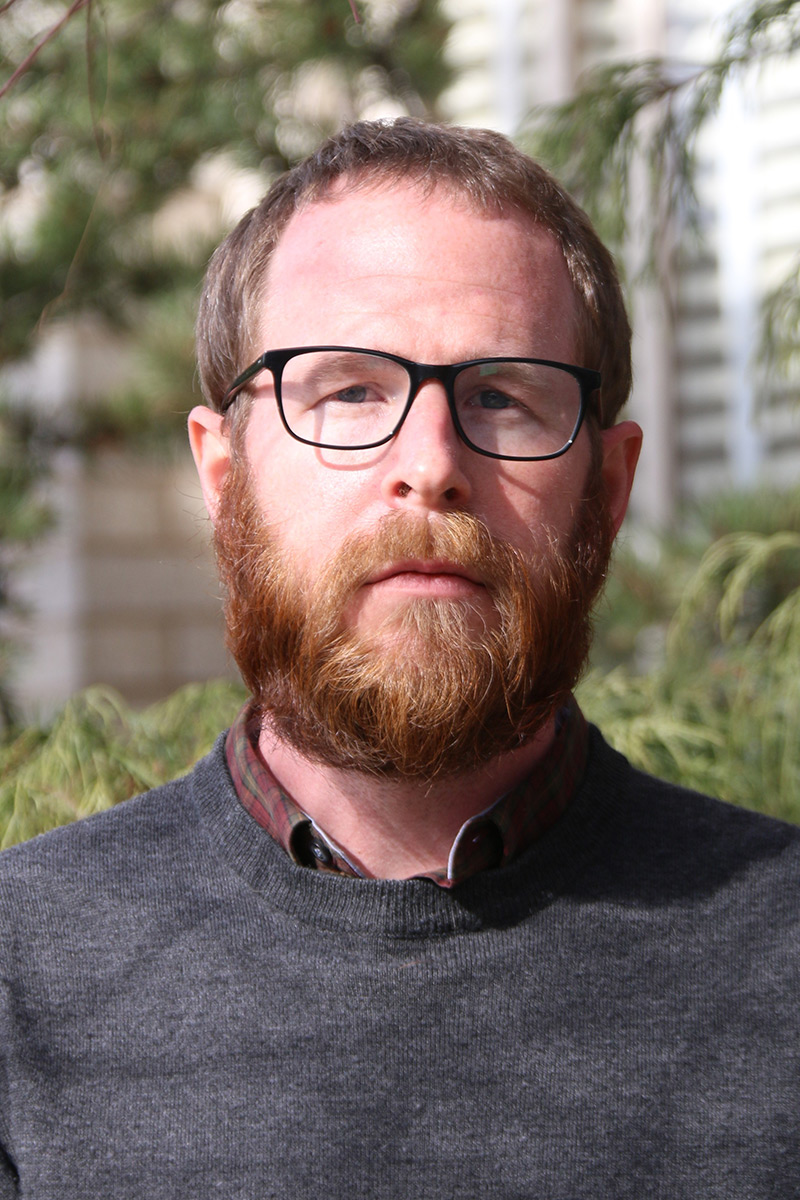 Author Spotlight