Biological Physics
Biological physics is the application of the theories and methods of physics to questions in biology.
Research
Biological physics research at University of Idaho uses computer simulation and experiments to study a broad range of biological systems, from proteins to cells. We use experiments to study environmental and energy processes using single-cell and single-molecule methods with microfluidics and optofluidics, as well as biological imaging and sensing. We also use computer simulation to understand how proteins evolve and function.
Facilities
The facilities in the biological physics group include:
Linux cluster with CPU and GPU computing power
Cell growth instrumentation
Imaging using fluorescence and holographic techniques
Microfluidic and optofluidic fabrication
Undergraduate Research Opportunities
Students performing biophysics research will gain experience in a highly interdisciplinary field with elements of physics, biochemistry, and biology. Students can choose between projects that require performing experiments or computer simulations.
For More Information
For more information about the Biological Physics research program at Idaho contact:
Confronting Ebola with Computers
New working group uses advanced modeling techniques to understand evolution, spread of deadly virus.
Protein Research Prepares Student for Future as Oncologist
Daniel LaPorte
Daniel will use the Hill Fellowship award to present his work on p53 at the American Biophysical Society's 2014 conference.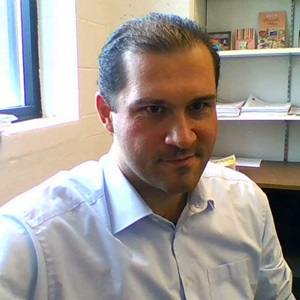 Engineering-Physics 315
208-885-6099