Physics Lab is Pipeline to High-Tech Industry
Nanocluster Lab Gives Students Real-Time Know-How
When his brother visited home from graduate studies at the University of Idaho, Rabindra Khanal listened to the prepared presentations on the magnetic nanoparticles his brother used in his research.
The oral presentations were acted out in front of family members who provided input and suggestions, but Khanal was most fascinated with the work itself.
His brother accepted a job last year as a physicist for the Intel Corporation in Hillsboro, Oregon, the world's largest semiconductor chip manufacturer which supplies microprocessors, motherboards, circuits, chips and flash memories for the likes of Dell and HP.
In the meantime, Khanal took his brother's place in the University of Idaho physics lab of You Qiang, where researchers develop new ways to use nanoclusters to enhance 5G and 6G communication systems to assist in space travel and nuclear waste recycling systems.
When he graduates, Khanal hopes to apply the skills he learned in Qiang's lab and follow his brother to a job at Intel.
The goal isn't unusual. Over the past decade, a half dozen of Qiang's graduates accepted positions with companies such as Intel and technological powerhouse Western Digital.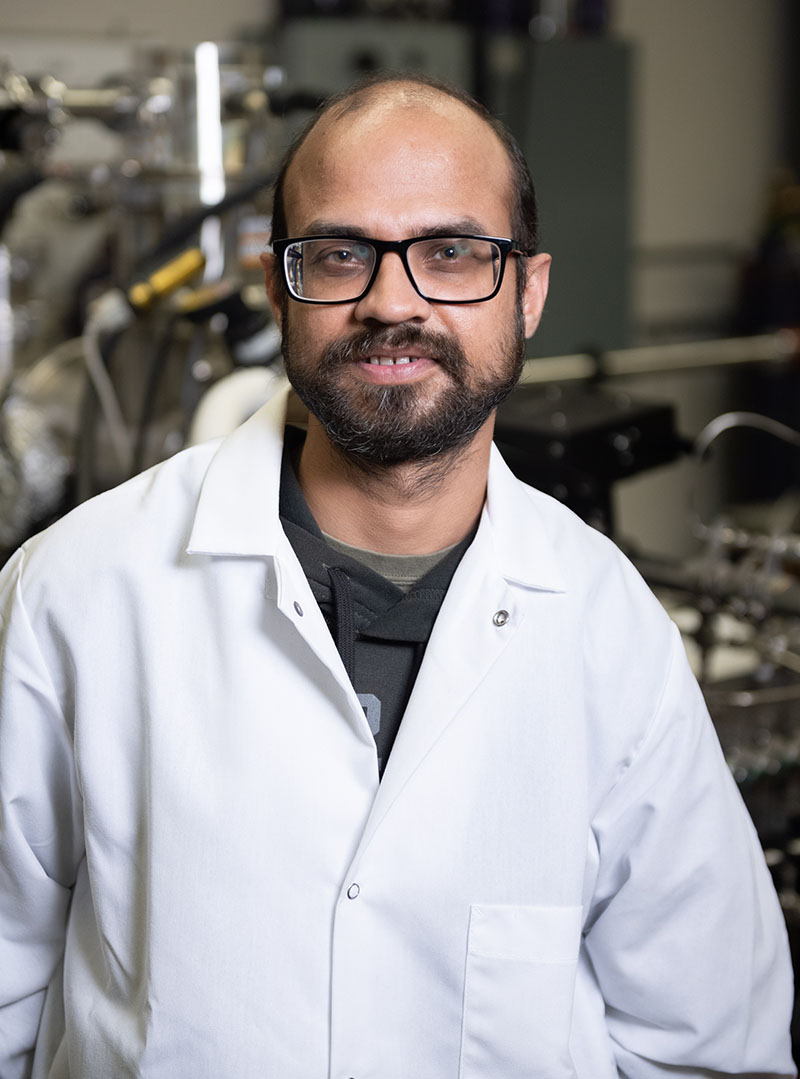 "This lab has become a pipeline for working in high-tech industry," Qiang said.
Since joining the Department of Physics faculty two decades ago, Qiang, who has studied magnetic nanoparticles and nanocomposites for more than 30 years, developed a nanocluster deposition system in his lab that peels nanoparticles from a nanocluster source and deposits them in thin layers on surfaces for a variety of applications.
"This is the technology used in cellphones, computers, laptops," Qiang said.
U of I is one of two universities in the nation with deposition systems. Qiang built an earlier version of the system at the University of Nebraska-Lincoln.
Similar but much larger deposition systems are used in the high-tech industry, including at Intel where Mohammad Khan, another of You's doctoral students, will be working after he graduates in Fall 2021.
The deposition system — what Qiang calls "the machine" — uses stainless steel tubes, electronic and magnetic fields, vacuum gauges and turbomolecular pumps to obtain the ultrahigh vacuum for producing nanoparticles at temperatures ranging from -196 to 1,000 degrees Celsius.
"This machine is built in such a way that my students can touch everything in here and operate the machine," Qiang said. "They learn every component."
One of the things that drew Khan to Qiang's lab was the first-hand experience he would acquire working with integral parts of the system. Although Qiang's device is minute compared to deposition systems in industrial settings, it works the same way.
Since joining Qiang's lab, Khan has taken components apart, learned the machine's intricacies and made repairs as needed. Operating the deposition system daily, troubleshooting, and repairing malfunctions provides students with an unusual know-how.
We work from scratch, from fixing problems to troubleshooting everything." Mohammad Khan, doctoral student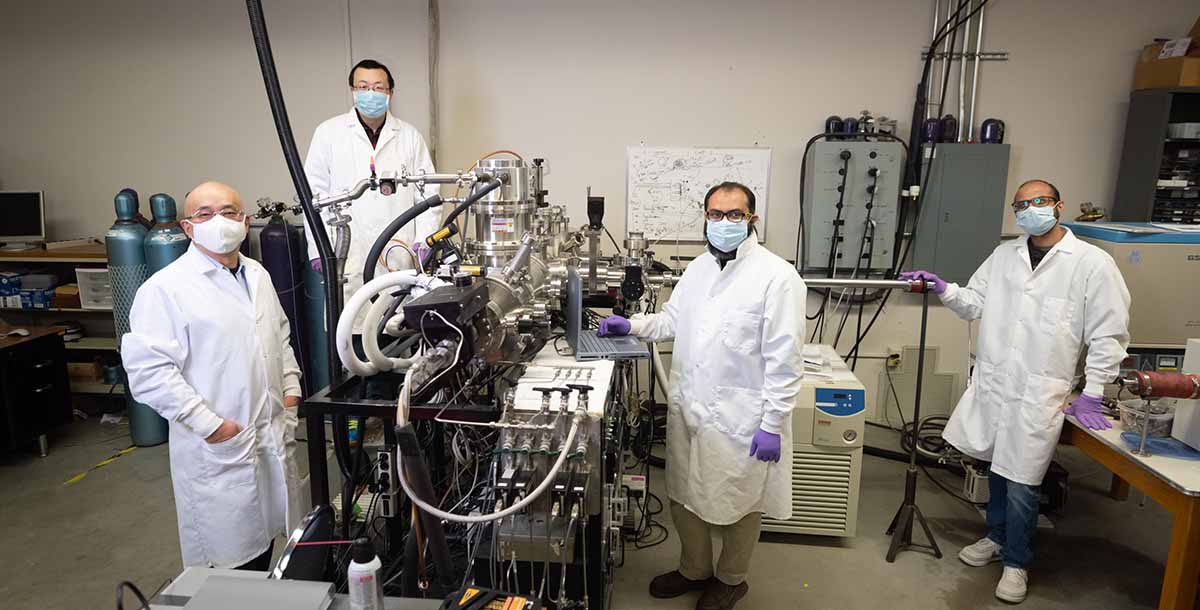 The hands-on knowledge makes Khan and his fellow graduate students extremely employable, he said.
When he joined the lab, Khan wanted to learn about nanoparticles, and their applications in everything from communication devices to nuclear waste disposal. Learning how to operate and repair the nanocluster deposition system was icing on the cake.
"We work from scratch, from fixing problems to troubleshooting everything," said Khan who completed his undergraduate studies in Bangladesh. "Besides physics, we become very familiar with this deposition machine. It helps us to know physics and it has helped me to get a job at Intel."
Khanal who studied nanoparticles at Tribhuvan University, Nepal, joined Qiang's lab because he wanted real-world experience working on the latest high-tech systems.
"Professor Qiang's lab is based on semiconductors and related to nanocrystalline soft magnetic films, which is exactly what I was looking for," Khanal said. "This is the perfect lab for me."
Article by Ralph Bartholdt, University Communications and Marketing.
Photography by Melissa Hartley, University of Idaho Creative Services.
Published in December 2021.