Academic Success
Mission Statement
Our mission is to encourage law students to reach their full academic potential by creating an inclusive, student-centered learning community. We effectuate this mission through teaching and fostering the development of academic skills, well-being, and self-directed learning to be applied in law school and in legal practice.
First Year Program
Orientation
Academic Success Program faculty organize, teach, and facilitate integrated academic skills sessions throughout the first-year orientation prior to the start of classes. These sessions are designed to provide students with an overview of academic skills necessary for success throughout law school, the bar exam, and in legal practice.
Academic Success ("AS") Fellows Program
In efforts to provide students with additional tools and resources necessary to succeed at all stages of the law school journey, the Academic Success Fellows Program provides the following services:

AS Fellows. The AS Fellows Program provides AS fellows for selected first-year doctrinal courses. Fellows are selected from among Idaho Law's top upper-level students based on their overall performance in law school and in particular courses. Fellows hold weekly office hours, so that students can obtain personalized one-on-one tutoring and guidance. Fellows also provide at least two review sessions open to all students in the class (typically before a mid-term and/or final exam).
Small Study Groups. The AS Fellows Program provides additional assistance to students who may find law school especially challenging through the program's Small Groups, structured meetings for selected doctrinal classes led by AS Fellows. These weekly one-hour sessions focus on skills enhancement in the context of the subject matter for the selected doctrinal class; they are not merely review sessions of class material. During both semesters of the first year of law school, some students are invited to participate in Small Groups. In the fall, students are invited to participate in Small Groups based on several admissions criteria, including, but not limited to, LSAT score, college GPA, undergraduate course of study, and length of time since last in school. In the spring, participants are selected based upon their academic performance during the fall semester.

Academic Skills Lab I
Academic Skills Lab I is a required pass/fail course for all first-year students providing fundamental skills instruction designed to develop legal analysis and writing skills. Topics include critical reading, case briefing, rule synthesis, course outlining, issue spotting, exam outlining, and exam writing.
Academic Skills Lab II
Academic Skills Lab II is a course for second-semester first-year students which provides intensive instruction on enhancing students' legal academic skills. Students engage in written and oral exercises in case reading, briefing, analyzing, synthesizing, note taking, outlining, communicating, and exam preparation. This course is graded pass/fail, required for 1Ls in their fourth quartile, and optional for all other 1Ls.
Upper-Level Program (2L/3L)
Drafting Fundamentals (2L/3L)
Students will become familiar with and practice aspects of fundamental lawyering skills that are required in many lawyering tasks and on the bar exam. Using Multistate Performance Tests, students will organize and manage legal writing tasks, including drafting legal memoranda and briefs. The class will focus on problem solving, factual and legal analysis, and how to communicate legal issues through clear and concise writing. Specifically, students will (1) sort detailed factual materials and separate relevant from irrelevant facts; (2) analyze statutory, case, and administrative materials for applicable principles of law; (3) apply the relevant law to the relevant facts in a manner likely to resolve a client's problem; (4) identify and resolve ethical dilemmas, when present; (5) communicate effectively in writing; and (6) complete a lawyering task within time constraints.
Applied Legal Reasoning (3L)
Applied Legal Reasoning (ALR) is a pass/fail course designed for law students in their final semester of law school before entering bar exam preparation after graduation. The course provides training in analytical, writing, and organizational skills needed to efficiently analyze legal questions under time pressure in preparation for the bar exam. Using at least three (3) doctrinal subjects, students apply critical reading, issue spotting, organizational, and writing skills to multiple-choice, essay, and performance test problems.
Vandal Bar Success
Vandal Bar Success is a free post-graduate program for graduates of Idaho Law to aid in bar preparation studies through workshops, mock bar exams, individual coaching and more. The program is rooted in application by using a variety of practice problems—licensed directly from the National Conference of Bar Examiners (NCBE). Vandal Bar Success provides a team of writing advisers (law faculty and licensed attorneys) to provide comments for improvement on bar essays and performance tests submitted to our program. The program also provides one-on-one coaching to help keep graduates on track and make the most of their study experience.
Learn more by visiting the Vandal Bar Success webpage.
Academic Coaching
Academic coaching aims to help students learn how to achieve their academic and professional goals. Academic Success Program faculty work with students to overcome academic challenges in law school, with topics ranging from improving legal reasoning and legal synthesis to time management and well-being for learning. Individual academic coaching can provide one-on-one learning opportunities with law faculty to strengthen their academic skills.
Academic Planning
At Idaho Law, students bear the primary responsibility for their own academic planning, which includes planning which courses to take, making timely progress toward the degree, ensuring all graduation requirements are met and preparing for the bar exam. Idaho Law helps facilitate students' academic planning by preparing advising materials; holding planning meetings; and facilitating conversations with faculty to select their courses.
Faculty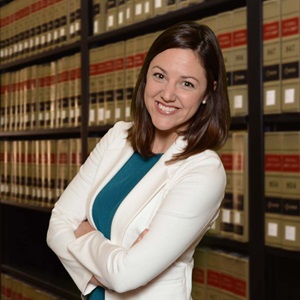 Front St. 336
208-364-4631