Honorary Degrees and President's Medallion
Honorary Degrees
The University of Idaho awards honorary degrees to individuals deserving of honor by virtue of scholarly distinction, noteworthy public service or significant contributions to Idaho.
Although preference is given to those who are Idaho residents or U of I graduates, the university also honors persons who have made significant contributions to national and international scholarship or public service that advance the principles of academic excellence and public education upon which the university was founded.
President's Medallion
The President's Medallion is presented at University of Idaho Commencement ceremonies in May and December. Recipients are individuals who have made significant contributions to the cultural, economic, scientific and/or social advancement of Idaho and its people, and have provided exceptional service to the state or nation that has influenced the well-being of humankind.
Dennis Hanson
Honorary Doctorate
Dennis Alvah Hanson grew up working in the family-owned engineering and manufacturing business (RAHCO) in Palouse, Washington and was mentored by many of the engineers. Hanson attended Washington State University for three years and will receive an honorary engineering degree during the winter commencement Dec. 11, 2021.
Hanson helped grow RAHCO into a world leader in the design and manufacture of specialized construction equipment. He travelled extensively to provide technical support for the operation of RAHCO equipment on construction projects in the U.S., South America and the Middle East.
In 1977, Hanson launched his own entrepreneurial career, managing Dye Seed Ranch Inc. for the Dye Family before purchasing it in 1983. He designed, built and improved much of the machinery used for the processing of the raw grass seed and the packaging of the clean seed.
In 2001, under the authority of the Stevenson-Wydler Technology Innovation Act of 1980, Dye Seed entered into Cooperative Research and Development Agreement with the U.S. Department of Energy Pacific Northwest National Laboratory.
Dye Seed provided Hanson with a reason to fly his own aircraft. He quickly earned his private pilot's license and instrument rating during his first year at Dye Seed to facilitate his commute from Spokane to Pomeroy and went on to earn his Airplane Multiengine Land Airline Transport Pilot Certificate with Commercial Privileges Airplane Single Engine Land, Airplane Single Engine Sea, Rotorcraft-Helicopter and Instrument Helicopter ratings. Hanson has over 15,000 flight hours and has had the opportunity to fly notable individuals such as Arnold Palmer, Tom Watson, Walter Cronkite, Shimon Peres, Benazir Bhutto and Idaho Governor Butch Otter over the years.
Aviation introduced Hanson to his loving wife, Norma Jean (NJ) (U of I '77 B.S. Bacteriology), whom he married in 1983. They have three sons, all with B.S.M.E. and M.S.M.E. degrees from the U of I, and one daughter with a doctorate in Bioengineering from MIT.
Hanson acquired an ownership interest in Eagle Helicopters Inc, in 1985, a FAA part 135 certificate holder that he continues to be majority owner, Chief Pilot and Check Airman. In 1985, he was instrumental in developing the "HeartFlite" EMS Program for Sacred Heart Medical Center.
In 1989, Hanson acquired a majority interest in Fasteners Inc., a business headquartered in Spokane that distributed industrial fasteners in Washington, Idaho and Montana, which was sold to a national company in 2015.
After Raymond Hanson's passing in 2009, Dennis assumed the family leadership to oversee Hanson Industries Inc. and its continued development of remaining real estate holdings and a platinum mine in Alaska.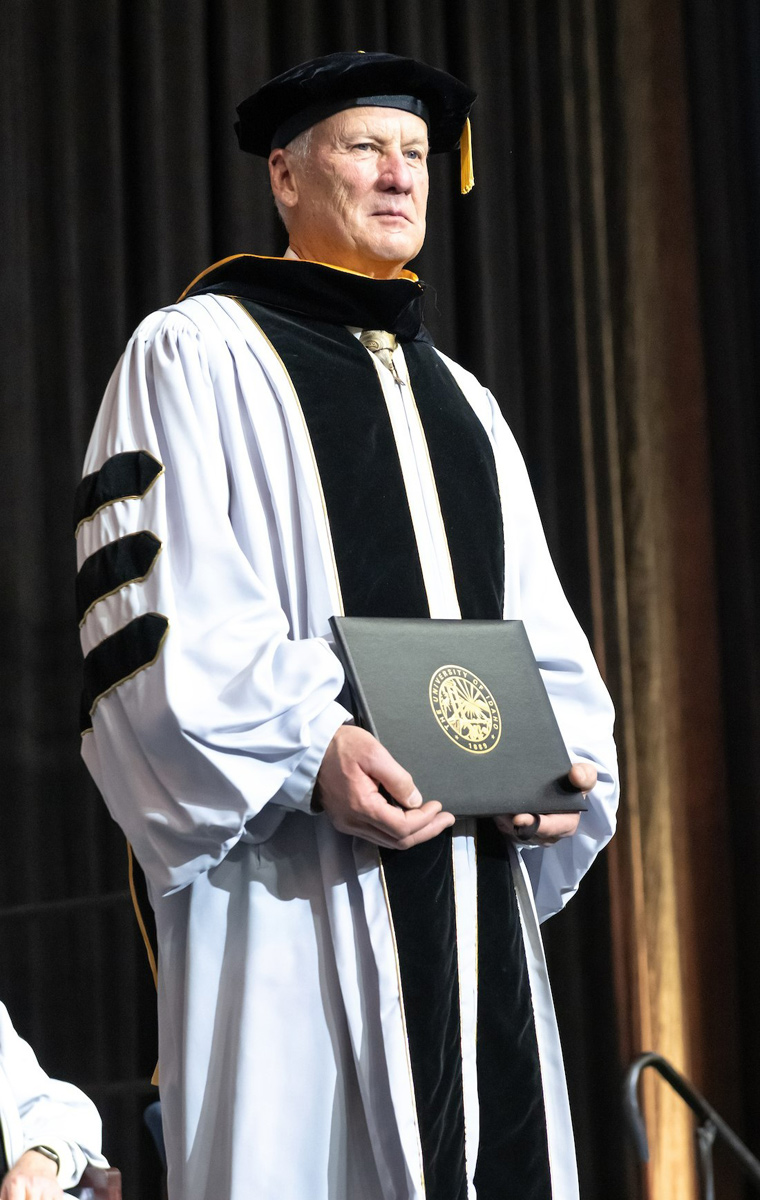 Rick Waitley
Honorary Doctorate
Rick Waitley is president of Association Management Group located in Meridian, Idaho.
The firm handles association management, legislative lobbying and event planning for over 40 agriculture groups in Idaho and the Northwest. Waitley has been a registered lobbyist in Idaho since 1978.
Growing up on a family farm in Meridian, Waitley was active in 4-H and Future Farmers of America (FFA). He graduated from the University of Idaho in 1973 with a bachelor's degree in Agricultural Education. After teaching at Kuna High School, Waitley worked for the National FFA before returning to Idaho to begin his lobbying career.
In 1998, he received the Idaho Ag Summit Governor's Award for Excellence in Agriculture — in "Educational Advocacy." Waitley serves on numerous community and state boards and committees including the Meridian Cemetery District Board and United Heritage Insurance Company Board. He is the chair of the College of Agricultural and Life Sciences Dean's Advisory Board.
Waitley is married to his wife Dorita, a retired kindergarten teacher of 35 years.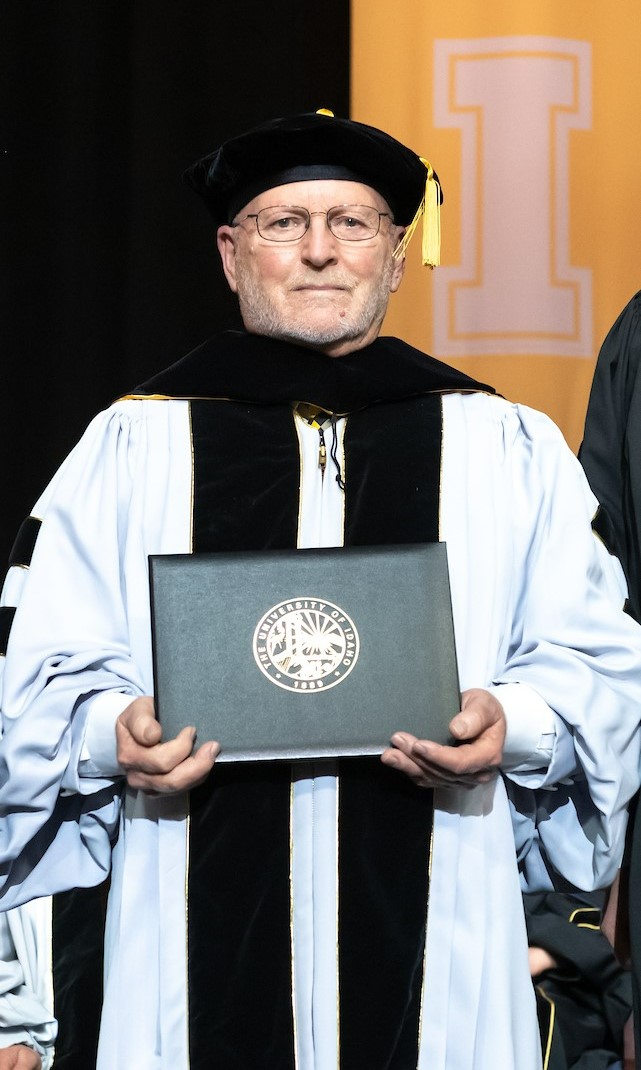 Previous Honorary Degree and President's Medallion Recipients