Honorary Degrees and President's Medallion
Honorary Degrees
The University of Idaho awards honorary degrees to individuals deserving of honor by virtue of scholarly distinction, noteworthy public service or significant contributions to Idaho.
Although preference is given to those who are Idaho residents or U of I graduates, the university also honors persons who have made significant contributions to national and international scholarship or public service that advance the principles of academic excellence and public education upon which the university was founded.
President's Medallion
The President's Medallion is presented at University of Idaho Commencement ceremonies in May and December. Recipients are individuals who have made significant contributions to the cultural, economic, scientific and/or social advancement of Idaho and its people, and have provided exceptional service to the state or nation that has influenced the well-being of humankind.
Kevin D. Satterlee
Honorary Doctorate
Kevin D. Satterlee became Idaho State University's 13th president in June 2018. Kevin is a native Idahoan from Priest River, Idaho. He has served Idaho's higher education systems for over 20 years. Kevin received his bachelor's degree in political science from Boise State University (magna cum laude) and was named a Top Ten Scholar of the University. He received his law degree from the University of Idaho (magna cum laude). Kevin has a passion for watching students transform their lives through their educational experiences. His favorite day of work for the last 20 years has always been the first day of school. Watching students begin a new year, with fresh hopes and the excitement for new opportunities, has never ceased to move and motivate Kevin, In the next 10 years, Kevin aims to lead Idaho State University to greater heights by maximizing the strengths of the institution, building strong and lasting relationships between the University and its constituents, and helping to remove barriers to success. The future of Idaho State University is bright with the talent and passion of the Bengal family. President Satterlee could not be more proud to be a Bengal.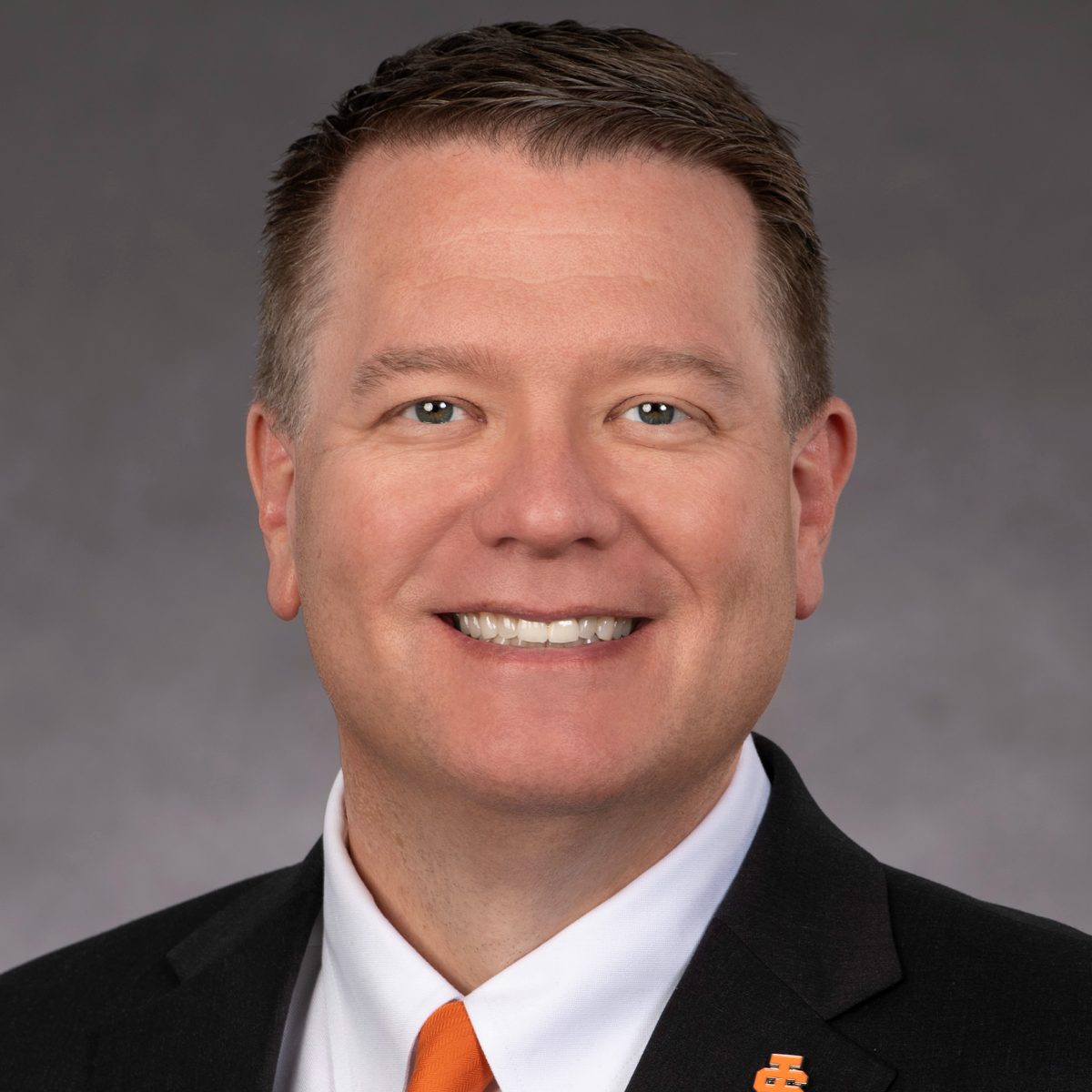 Previous Honorary Degree and President's Medallion Recipients