An Opportunity 34 Years in the Making
52-year-old firefighter and Air Force veteran earns CLASS degree in international studies
At age 52, Sidney Boardman has accomplished a lot: He's been a firefighter since he was 16. He served in the military for 20 years, with deployments to Turkey, Saudi Arabia, Qatar and Iraq. He's lived abroad in England and Bahrain. And, he drives school buses part time.
On Dec. 9, 2017, the grandfather of three will do something for the first time: Graduate from college.
5,000 Miles to Moscow
After three years of serving in the Army reserves, Boardman enlisted in the United States Air Force in 1985. It was a way for the 20-year-old to see the world outside of Chemung, New York, his hometown of approximately 2,500 residents. He spent 20 years in the military — 14 years in fire protection and six years transporting classified materials for the Department of Defense.
Most of his military life took him overseas. After retiring from the Air Force in 2005 as a master sergeant, Boardman worked for the Stars and Stripes newspaper throughout the United Kingdom. In 2013, Boardman decided he wanted to live in the United States again. College, he thought, made for an ideal start.
"My first time trying for a degree was just out of high school in 1983. But, I did not want to go into debt at the time for college," Boardman said. "I then did a few classes with the Community College of the Air Force but never finished. So this opportunity presented itself to finally finish getting a college degree after 34 years, and I took it."
The idea of attending the University of Idaho came from a customer at the Royal Air Force Alconbury station in the United Kingdom, where Boardman worked as a transportation and customs advisor.
"A guy came in one day and told me that his son was going to U of I in fire ecology. That sounded interesting. I had done structural firefighting and aircraft firefighting, but I hadn't done wildfire firefighting. So, I came out and looked at the program," Boardman said.
With the aid of the Post-9/11 GI Bill® and Yellow Ribbon Program, which assists veterans with out-of-state tuition, Boardman began classes in Moscow in the fall of 2013. At the time, U of I was one of only two wildfire programs in the country.
"I had never lived in Idaho, so I took the opportunity to see someplace new," Boardman said. "I think it was a good choice."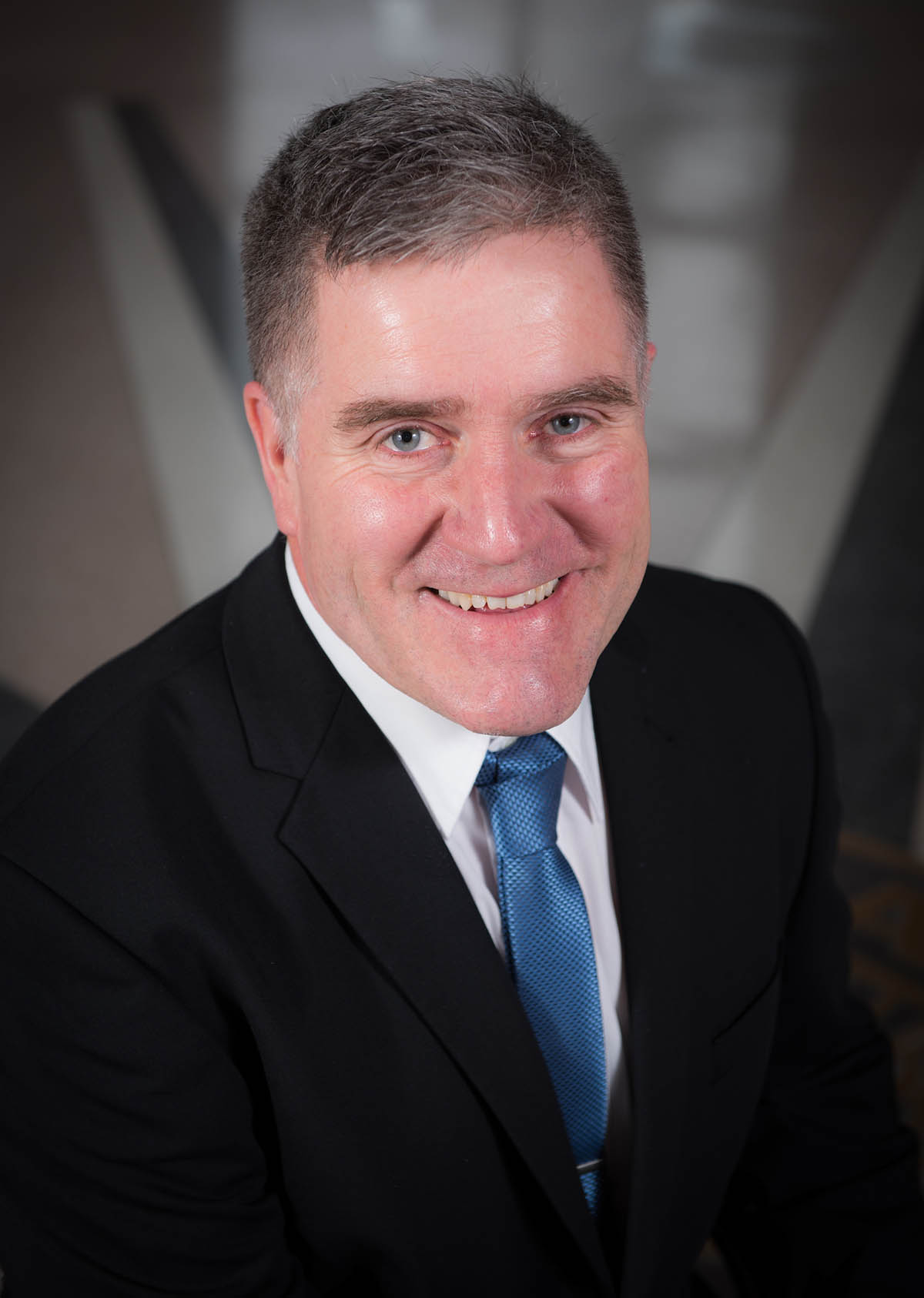 Exploring the World of CLASS
After beginning his classes, Boardman's interest changed and he switched majors to international studies in the College of Letters, Arts and Social Sciences (CLASS).
"I spent 22 years overseas, and I liked being there," Boardman said. "I thought I would have more job opportunities worldwide with an international studies degree."
The variety of classes he took as an international studies student helped him broaden his mind, Boardman said. His favorite classes included an English literature course on Nigerian authors, his French classes, and a class on the contemporary Muslim world.
"I was able to study a lot of different areas that I hadn't done before," Boardman said. "It allowed me to look at the world through a different lens. You learn more about the world when you think about things in a different way."
And while he feels being a non-traditional student put him in a different place than his classmates, it provided a learning opportunity for both him and others.
"Having lived so long overseas and coming from a military background, I could see a lot of things from a different perspective," Boardman said. "At the same time, it was interesting in class to hear perspectives of younger students."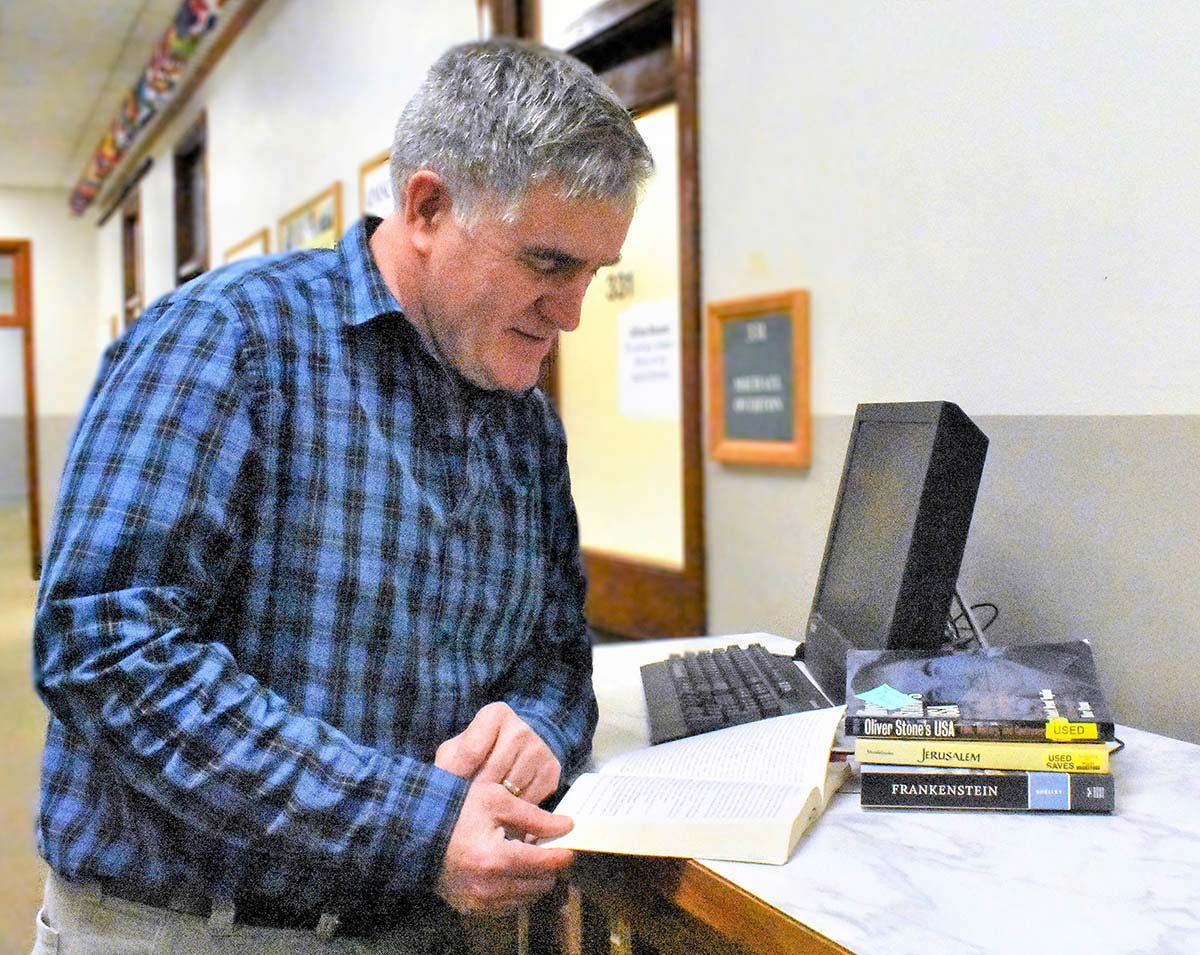 Two Trips and 72 Flights Later
Boardman also took advantage of extracurricular opportunities, including serving as president of the Student Veterans Association and participating in U of I's Model UN. During the spring 2016 semester, he traveled to New York for the National Model UN Conference as a representative of Belgium and Denmark.
"It was a fantastic trip," Boardman said. "We actually met the Belgium representative at the consulate. It was a really neat experience to see the Model UN and then see the UN."
Boardman is also a member of the Moscow Volunteer Fire Department. On March 19, 2017, he returned to New York City to take part in the third annual New York City Memorial Stair Climb, a fundraising event honoring the 343 New York firefighters who died on Sept. 11, 2001.
Boardman climbed 72 flights of stairs in World Trade Center tower four in his full firefighting gear, which weighs close to 40 pounds. Boardman climbed in memory of Lieutenant Brian Ahearn, a firefighter with Engine Company 230 in Brooklyn. It took Boardman only 29 minutes to scale the building.
"I was trying to imagine what he must have been thinking at the time; perhaps that this was going to be one of his most horrific calls but still hoping he would go home at night?" Boardman said. "I didn't personally know the man, but being a firefighter, there is an unspoken connection, like a brotherhood. It was the most rewarding part."
Depending on where he lands after graduation, Boardman is interested in doing the climb again.
The Journey Ahead
After graduation, Boardman hopes to use his international studies major to work for the State Department or travel back to England, since he maintains dual residency in both countries.
"I am looking for a combination of office and operational work. I am open to wherever and doing whatever," Boardman said. "My dream job would take me back and forth between the United States and the United Kingdom."
While Boardman's list of personal accomplishments now includes "Vandal," and soon, "college graduate," he is not shy in recognizing the people who have helped him succeed.
"It seems everyone I met along the way was helpful – from my patient French instructors to the staff of the Veteran's Office, the people in Student Support Services and my faculty in the Martin Institute," Boardman said. "But, if not for my wife, Sarah, I am not sure I would have made it through to commencement in December."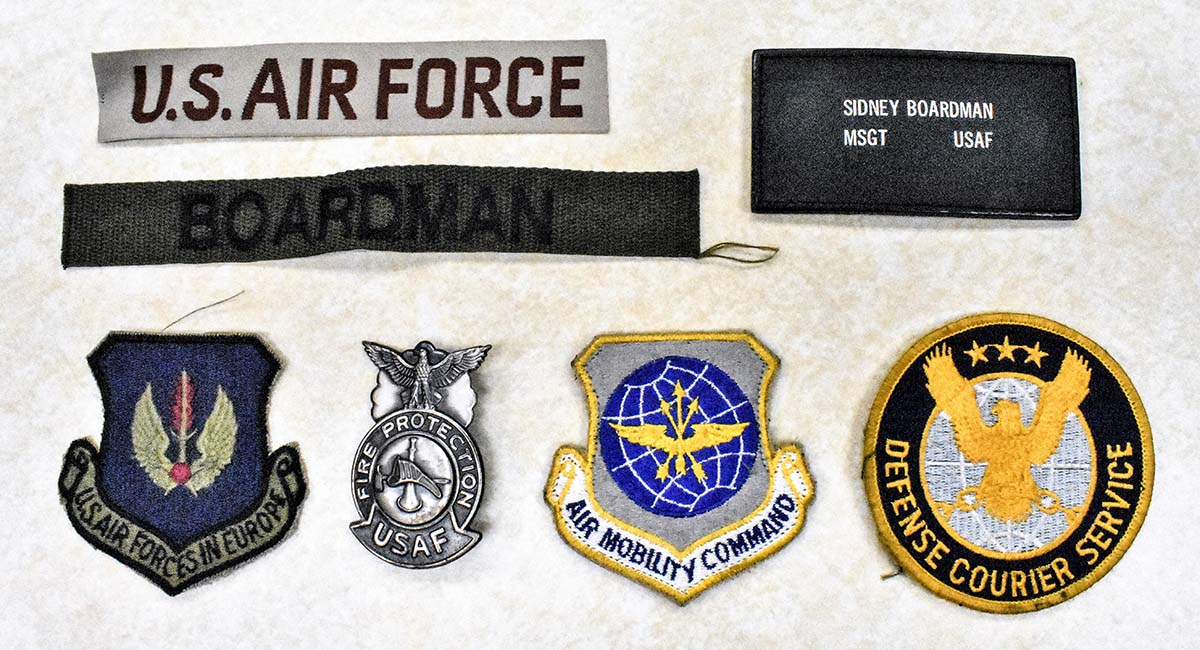 GI Bill® is a registered trademark of the U.S. Department of Veterans Affairs (VA). More information about education benefits offered by the VA is available at the official U.S. government website at https://www.benefits.va.gov/gibill.