A Product of History and Place
Exploring the United Fruit Company, Latin America and a North Idaho fishing river, Vandal alumnus and historian James Martin explores the intersection of history, people and the environment.
Inspiration is found in various places.
For James Martin, it struck during an introductory Spanish class at the University of Idaho.
"For the first couple years, I was not sure what I wanted to do or what I was good at," said Martin, a 1995 graduate of U of I's College of Letters, Arts and Social Sciences. "Then, I took a really fine beginning Spanish class with Dennis West. He had me understanding complicated things that I hadn't understood before. It was the first class I had to go to – that I didn't want to miss. That's the danger with good teaching. It gets students interested and wanting to learn more."
Martin, who earned a Bachelor of Arts in Spanish, Latin American studies and history, found his passion at the intersection of the three subjects.
"My three majors provided me a cross-disciplinary education, which has served me well," he said. "Majors in the humanities provide students something that employers want – critical thinking – but they also provide an understanding of how the world works, which can make your life a bigger and better place."
Now, as an associate professor of Latin American and Latino studies at Montana State University, Martin brings that same passion to his own teaching and research.
"I draw a lot of joy out of coaching my students," he said. "It guides my energy every day."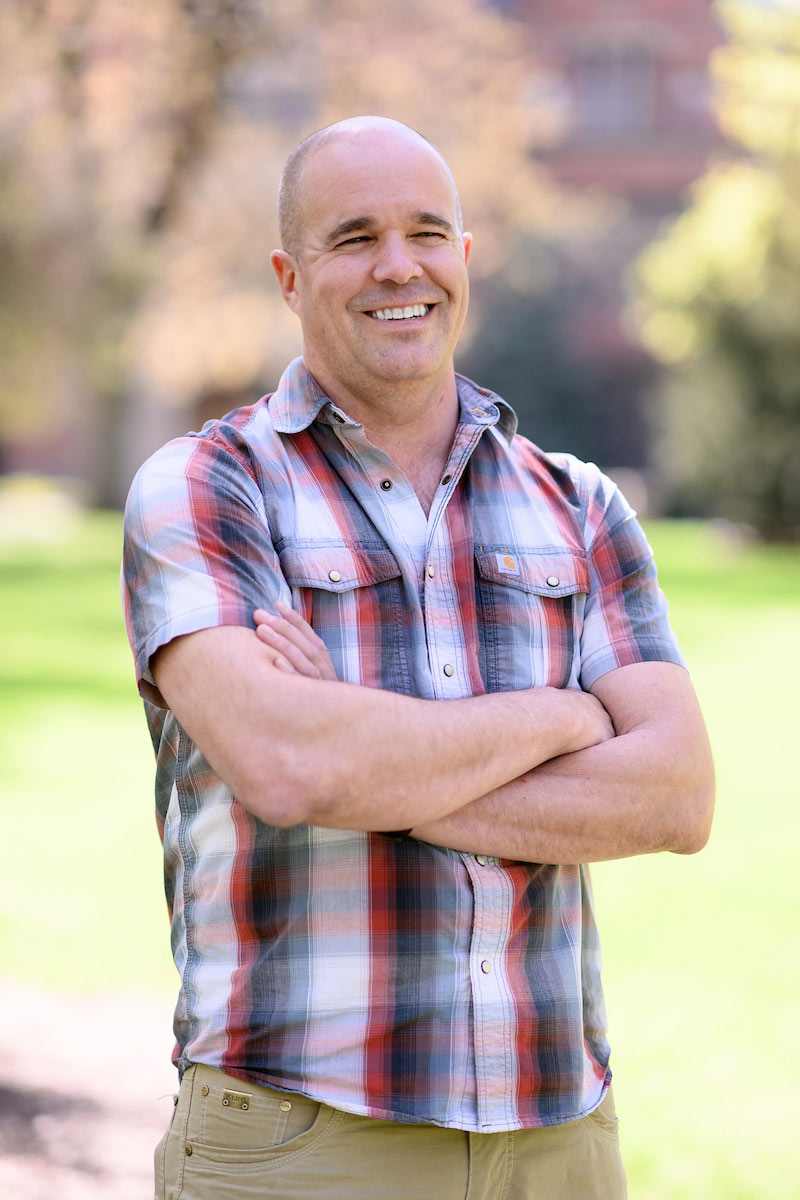 In his role as an historian, much of Martin's research focuses on how people have shaped their environments.
"One of the things that I was most compelled by is how people tried to impose will and desire on the environment around them and how the environment pushed back," he said.
His first book "Banana Cowboys: The United Fruit Company and the Culture of Corporate Colonialism" (University of New Mexico Press, 2018), explored the effects of American expansion in the Caribbean Basin, specifically the rise of the United Fruit Company.
Martin is busy working on his second publication, a history of fishing in the Lake Pend Oreille region of North Idaho. The book will be part family biography and part regional history, exploring the six generations of Martin's family who have lived around Idaho panhandle waters and their relationship to the landscape.
"I really like to help readers become mindful of the history of what we live with now and how that came to be" he said. "We are the products of history. Because we are shaping the waters and places that we interact with, they will probably look different down the road."
And those places have shaped Martin, too. As he wrote at the beginning of his acknowledgements in "Banana Cowboys":
"Dale T. Graden and Dennis West, my Latin American studies mentors at the University of Idaho, provided the bedrock. These passionate, brilliant scholars showed a kid from small-town northern Idaho the joys of diving into a much wider world. But for their fabulous teaching, my journey would have been different."
Article by Kathy Foss, College of Letters, Arts and Social Sciences
Photos by Joe Pallen, University of Idaho Photo Services
Published June 2019