Empowered Solar
Two U of I alumni are changing the world, one solar project at a time
Most people convert to solar energy to reduce their carbon footprint and save money on monthly electricity bills.
Two University of Idaho alumni, Tyler Victorino '05 and Leah Hess Victorino '04 of Boise, are helping consumers add another reason to the list: social change in the poorest global regions.
Since 2015, Empowered Solar, a company owned by the Victorinos and partner Alex McKinley, has committed itself to providing solar energy solutions to customers throughout Idaho while investing their profits to provide clean energy to communities in Central and South America.
"The global need for renewable energy is a big one," Tyler said. "Although the low cost of electricity in our state means that it has taken longer for solar to make financial sense in Idaho, today it makes financial sense and sense for the good of the world."
Social Change in Idaho and Abroad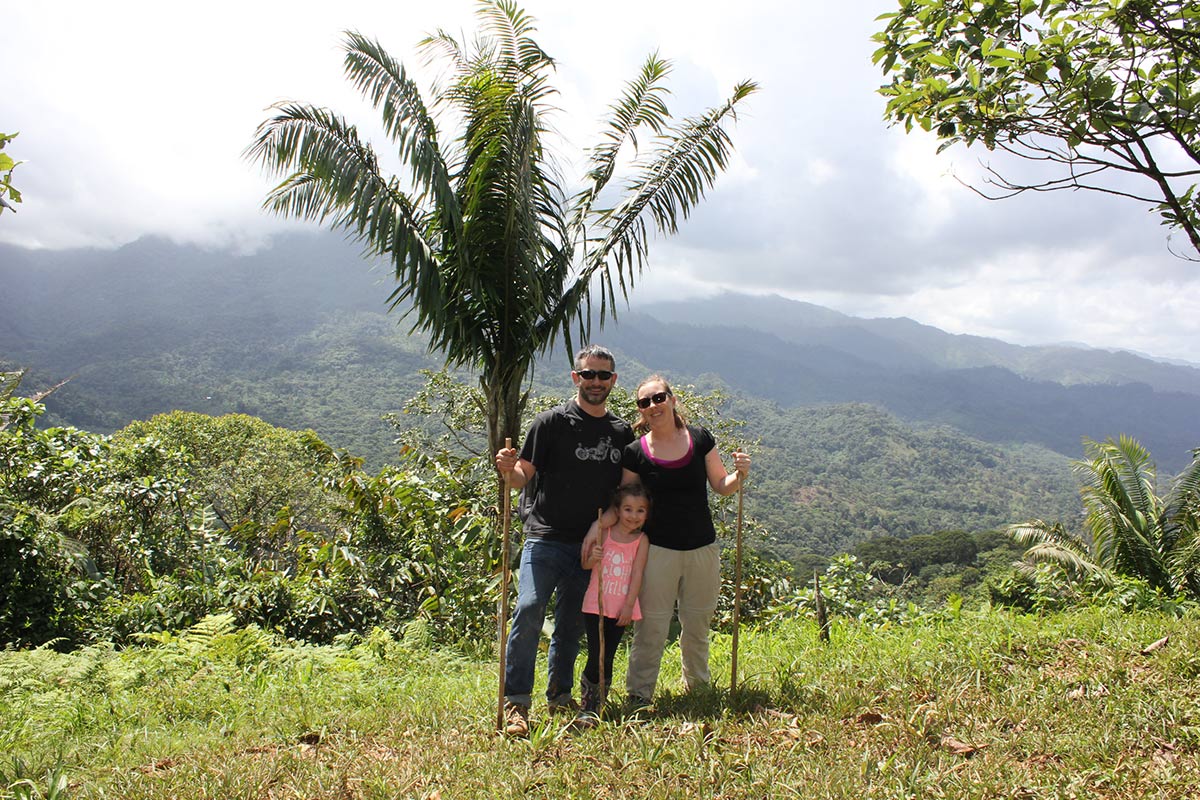 In addition to completing residential and commercial solar projects in Idaho, Empowered Solar has supported three different social change projects.
The company's 2015 and 2016 profits allowed Empowered Solar to invest in Solubrite, a Central American company that offers pay-as-you-go solar systems to the most rural areas.
"They are creating energy access in the last mile of Panama and are developing a market-based model to reduce energy poverty in Central America in parts that are not yet electrified," Leah said.
"I feel like there is no degree that a Spanish degree doesn't help." – Tyler Victorino
The company is also working with the Treasure Valley chapter of Engineers Without Borders on a solar project in Peru.
"We're going at the end of May to install a solar array for a well pump in the jungle in Peru where they don't have power or water. It will provide water for the community," Tyler said.
"One fun part for us is that the EWB chapter in Boise is full of fellow Vandals," Leah said.
Empowered Solar also invests in local improvement projects, including a solar panel system for the Boise Bicycle Project, which they hope to install at no cost to the organization.
"We, as a company, want to be a force for good by using business principles to offer customers the opportunity to transfer to clean energy on their own homes and businesses, while also knowing that they are investing in social change," Leah said. "If I can work to do my part in regard to environmental sustainability—one of the greatest problems of our time—I think that's a pretty good calling."
The Impact of a Spanish Degree

Empowered Solar's focus on Central and South America is aided by their fluency in Spanish.
"All three of us studied abroad, lived in Spain, and have traveled quite a bit," Leah said. "It makes us closer."
"Speaking Spanish gives us the ability to travel to remote Central America and allows us to get around," Tyler said.
In fact, Spanish is what brought the Victorinos together.
"We weren't together for most of our undergrad, but we were Spanish study buddies," Leah said. "We were both freshmen in Spanish 301 and were best friends for four years."
The pair each earned a major in Spanish from U of I's College of Letters, Arts and Social Sciences. Leah also earned a degree in international studies, and Tyler majored in electrical engineering in the College of Engineering.
Tyler, who also works for the architecture and engineering firm CTA in Boise, said that his Spanish degree helps him in his role as an architectural engineer.
"I've been assigned projects in Panama because I can speak Spanish. I didn't totally expect to use my Spanish degree in my career, but it's come in handy quite a bit," Tyler said. "I feel like there is no degree that a Spanish degree doesn't help."
The Victorinos have traveled to 18 countries since they left Moscow, and they meet Vandals everywhere.
"In Panama at a hostel where we were staying, we began talking to a Peace Corps volunteer," Leah said. "She said she was from the northwest and had actually played soccer at U of I. So there we were in Panama City, chilling with another Vandal.
"I love that you can travel anywhere and there is no other Vandal mascot, so you know that's U of I. To this day, we never pass a person in Vandal gear without saying 'Go Vandals!'"
Article by Kathy Foss, College of Letters, Arts and Social Sciences
Published April 2018