An Italian Adventure
CALS student gains hands-on experience shadowing veterinarians in Italy
A desire to gain more experience working with large animals led Mikayla McCormick on a once-in-a-lifetime adventure. McCormick spent two weeks during summer 2023 shadowing veterinarians in Florence, Italy, immersing herself in Italian culture while working at animal rescues and rehabilitation centers.
A routine email from the University of Idaho's Pre-Veterinary Club alerted McCormick to the Doctors in Italy Fellowship program and she decided to take a chance. McCormick, a senior from Windsor, California studying animal and veterinary science: pre-veterinary option, selected the Florence option because of its focus on livestock animals.
"I wanted more hands-on experience with large animals," she said. "I wanted to gain more experience around equine because I don't have any substantial experience. It was a good opportunity to get my foot in there and get some experience."
McCormick spent five hours each day observing six different veterinarians as they provided care to a variety of animal species at LIPU Animal Clinic, Rifugio Ohana and the Italian Horse Protection center. Although the program is marketed as a shadowing experience, she was thrilled at the hands-on opportunities that the students were allowed to participate in.
"I went in with the mindset that it was going to be just watching, which I was fine with, but we did vaccines, blood draws, there was a dental specialist that came in to do the donkey's dental work and we got to feel what she was feeling inside their mouth," she said. "It was a truly amazing hands-on experience."
Four students participated in the Florence program which allowed for more personal interaction with the veterinarians and the managers of the animal facilities. McCormick took advantage of the intimate setting, asking questions and volunteering to help where needed. While she was able to gain new knowledge and work with animals she hadn't in the past, the biggest takeaway for McCormick was seeing how the veterinarians interacted with the animals and their caregivers.
"I was changed emotionally through the experience. Some of the animals at the sanctuaries came from abusive homes," she said. "Where we were at was non-profit and strictly donation and the vets were so selfless with the way they provided care. That selflessness was something I gained, and I want to apply that to becoming a vet, to really care for animals and their owners as well."
The program fee of $5,000 was money well spent in McCormick's opinion.
"It wasn't cheap, but at the same time you were getting experiences that you don't get in the U.S. It was worth every penny," she said.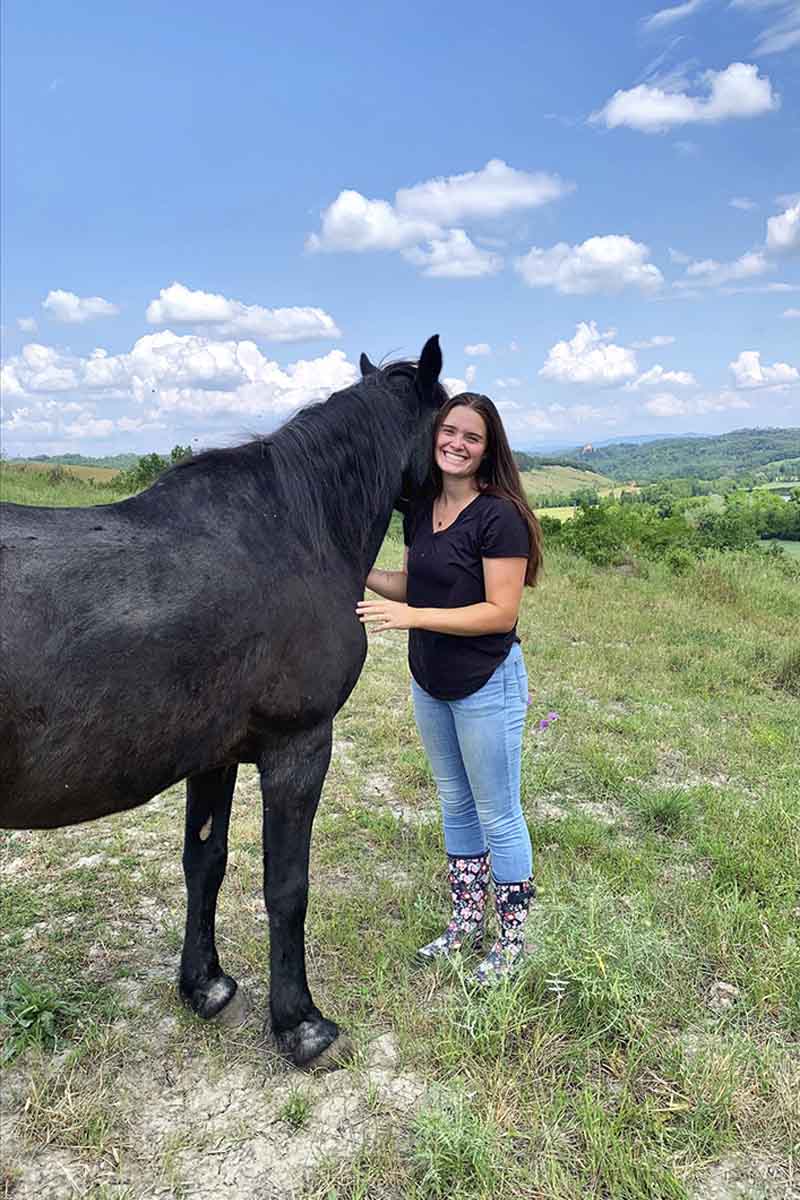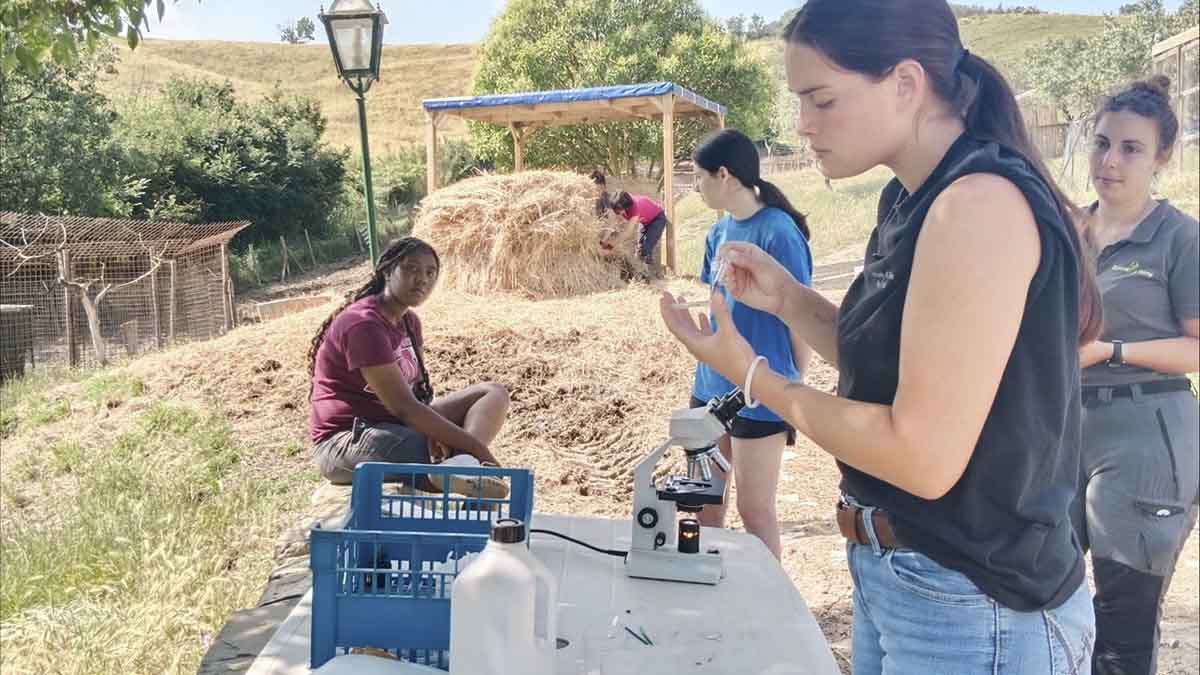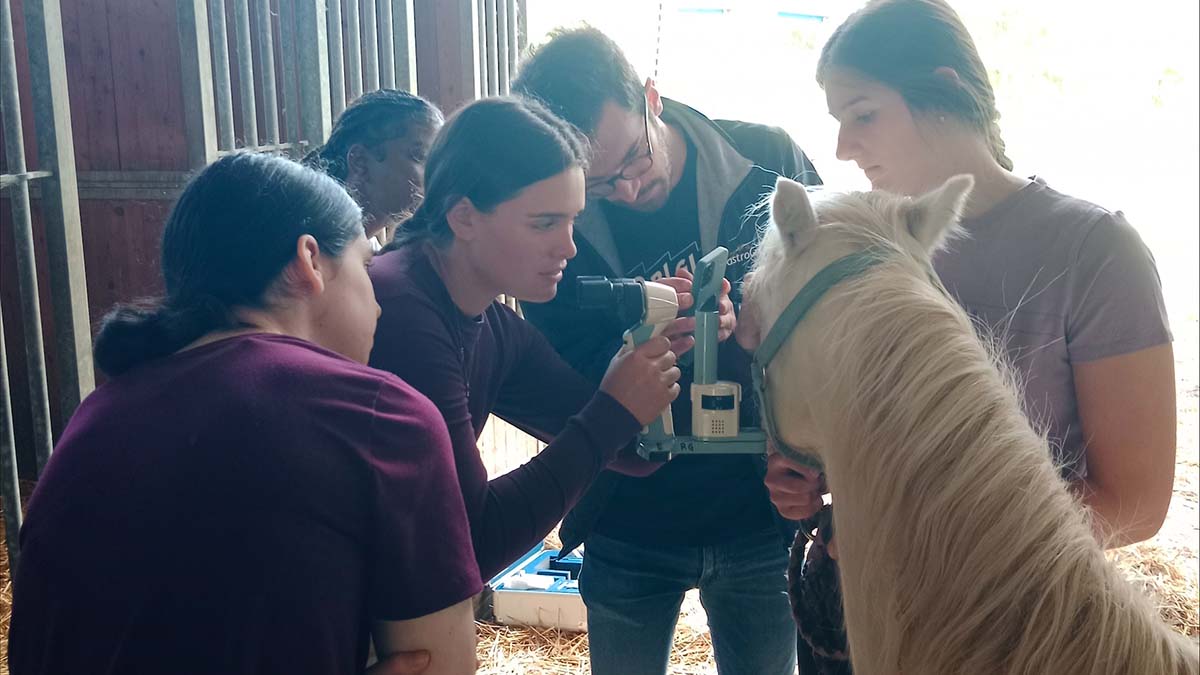 Discovering Idaho
McCormick has always had a love for animals, but losing her first dog when she was 10 made her realize that she wanted to help other people going through similar situations — and the animals themselves.
She originally enrolled in the pre-veterinary program at Cal Poly, but the COVID-19 pandemic made it difficult for her to connect with classmates and gain the hands-on experience she was craving. She had heard about the U of I animal and veterinary science program and when she learned that U of I classes were being offered in-person while others were still remote, she decided to transfer.
"I needed to go somewhere that I could actually do things and not just online," she said. "I really appreciate how small the classes are. Professors here know my name."
Once she arrived on campus in January 2022, McCormick joined the Pre-Veterinary Club and Women's Basketball Club team and was able to start making the connections and friends that she had been seeking.
"I really enjoy all the opportunities and how everyone is 100% willing to answer your questions," she said.
McCormick will graduate in December 2023 and is applying to veterinary schools with a plan to focus on livestock production animals.
"I don't like being confined to a space for eight hours a day. I'm very much an outside person and that's one of the reasons why I'd love to work with livestock," she said. "It is such an important industry because it supplies our food that we need on a regular basis. It is a needed position and I just want to help animals so wherever I'm needed, I'll go."
---
Article by Amy Calabretta, College of Agricultural and Life Sciences
Photos provided by Mikayla McCormick
Published in September 2023