Request a Presentation
The Violence Prevention Programs Office offers a variety of presentations relating to interpersonal violence, often presented in partnership with Alternatives to Violence of the Palouse, our local community nonprofit victim advocacy organization.
Sexual assault (general)
Sexual assault on college campuses
Sexual assault & people with disabilities
The Intersections of Interpersonal Violence: (overview) child abuse, incest, sexual assault and rape, dating violence, domestic violence and stalking
Domestic violence (general)
Domestic violence and the criminal justice system
Domestic violence as a global health issue
Dating violence (general)
Dating, domestic violence and stalking: Technology as a weapon
Stalking (general)
Interpersonal violence: Unique challenges for members of the LGBTQA community
How can I help? An overview of what friends, families and colleagues of survivors of violence need to know
Digital Dating Safety: Tips for Staying Safe when Using Dating Apps
To request a presentation, please email Cori Damron, Coordinator of Violence Prevention Programs
Green Dot Safety Program
The Green Dot safety program is a bystander intervention program that gives participants the tools and resources to measurably reduce interpersonal violence.
Cori Damron
Violence Prevention Programs Coordinator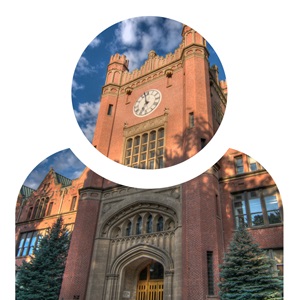 Dean of Students
208-885-6757