Alumni Awards
Honorary Degree
Kirby A. Dyess
Kirby Dyess earned her B.S. in physics at the University of Idaho in 1968, and pursued post-graduate studies in biochemistry and business at Portland State and Stanford. She spent much of her career with Intel, becoming vice president for human resources and later corporate vice president and director of operations at Intel Capital. She retired from Intel in 2002 after 23 years with the company. She is now the principal of Austin Capital Management, her own investment firm. She also serves on a number of corporate and non-profit boards, and is currently vice chair of the board of the Oregon Community Foundation.
Mrs. Dyess is a dedicated supporter of higher education, and recently completed a term on the Oregon Higher Education Coordinating Commission. She was a member of the Oregon State Board of Higher Education from 2004 to 2009, and served as both president and vice president of the board. She also served on the boards of Linfield College and Oregon Health and Science University. Mrs. Dyess was inducted into the University of Idaho Alumni Hall of Fame in 2007 and the College of Science Academy of Distinguished Alumni in 2010. In 2012, she was the first woman to win a Lifetime Achievement Award from TechAmerica Oregon.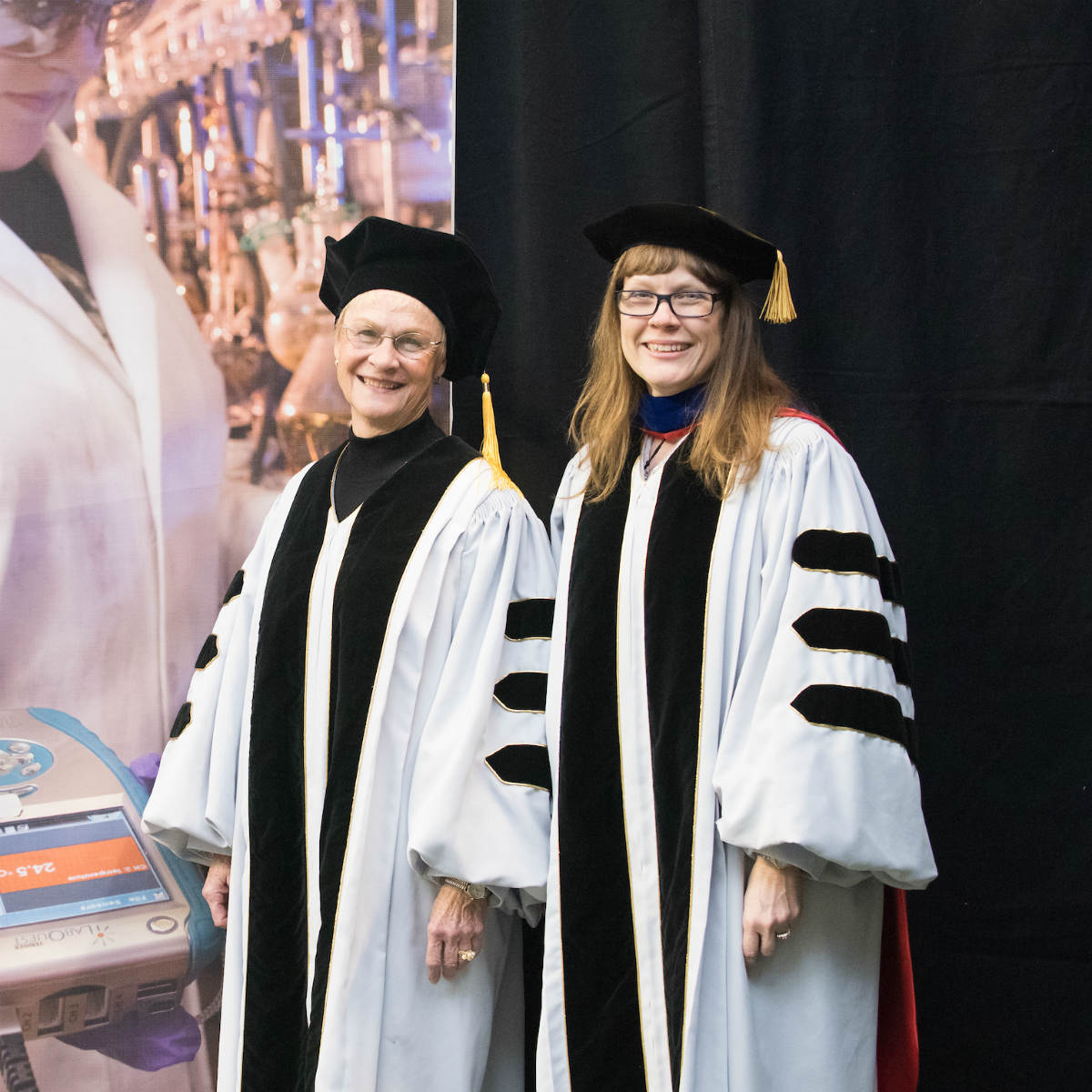 Silver and Gold Award
Leah L. Frye
Dr. Leah Frye earned her B.S. in chemistry at the University of Idaho in 1979 and then completed her Ph.D. in organic chemistry at Johns Hopkins University in 1984. Following a post-doctoral fellowship at the Johns Hopkins School of Medicine and a year at the University of Virginia, Dr. Frye joined the faculty of the Rensselaer Polytechnic University as assistant professor of chemistry in 1987. She was promoted to associate professor with tenure in 1993.
In 1995, Dr. Frye joined Boehringer Ingelheim Pharmaceuticals as principal scientist, a position she held until 2001. In 2002, she began her distinguished career with Schrödinger, a company that develops chemical simulation software for use in pharmaceutical, biotechnology, and materials research. She has been vice president of Schrodinger's Drug Discovery Applications Group since 2012. Dr. Frye has an extensive record of research and publications, and is an inventor on 18 U.S. patents.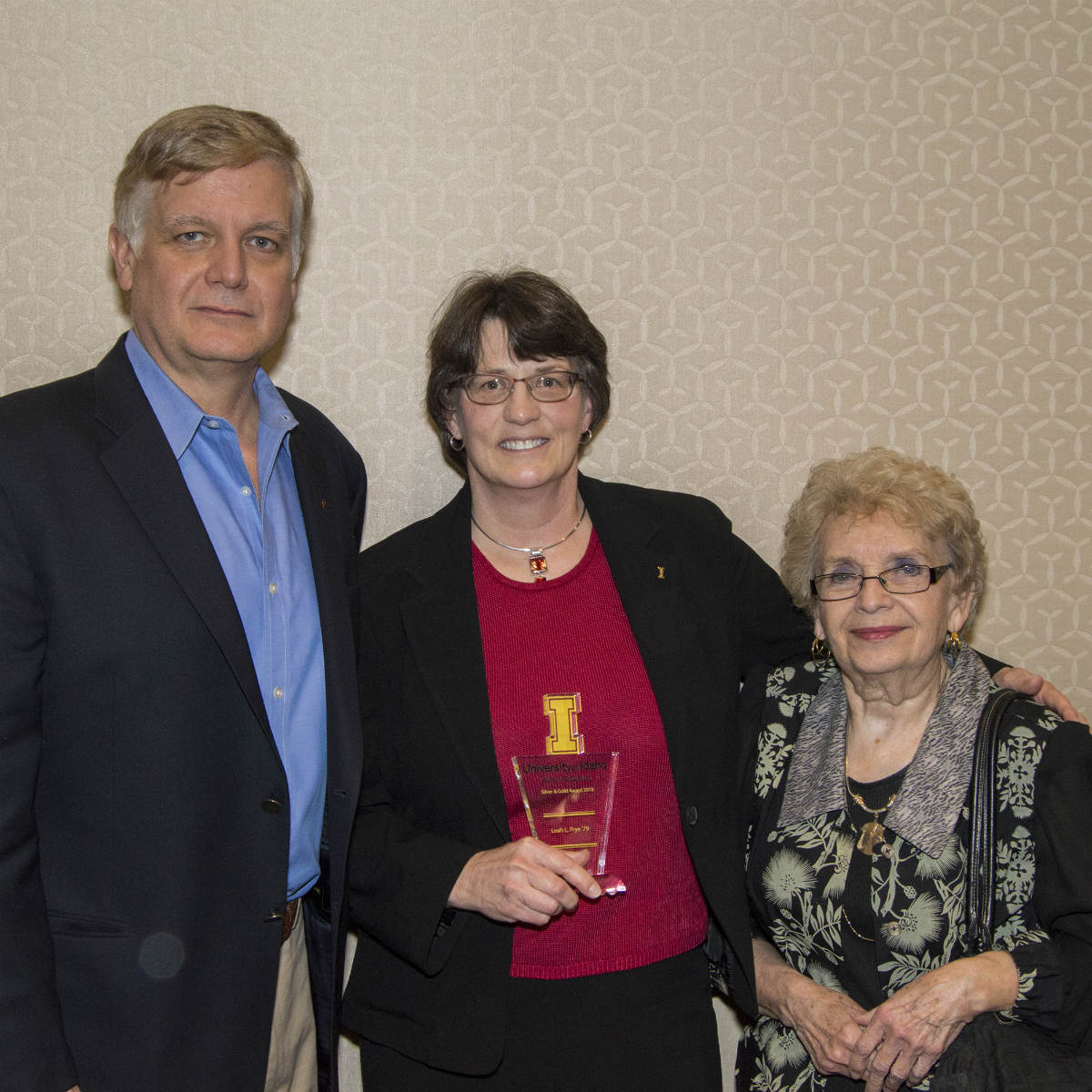 College of Science Academy of Distinguished Alumni
Leland L. "Roy" Mink
Dr. Roy Mink is a nationally-recognized expert in water and geothermal energy. Dr. Mink earned his bachelor's degree at Idaho State University in 1965, and then served in the U.S. Army. He earned a master's in hydrology in 1971, and Ph.D. in geology in 1973, both at the University of Idaho. He served as director of the Idaho Water Resources Research Institute at the University of Idaho and program director of the Geothermal Technologies Program for the U.S. Department of Energy in Washington, DC.
Since 2007, Dr. Mink has been principal of Mink GeoHydro, consulting in water and geothermal energy involving both domestic and international projects. He serves on a number of corporate boards, and is a past member of the College of Science Advisory Board. Dr. Mink's numerous honors and awards include a special achievement award from the Geothermal Resource Council in 2009 and a special recognition award from the Geothermal Energy Association in 2016.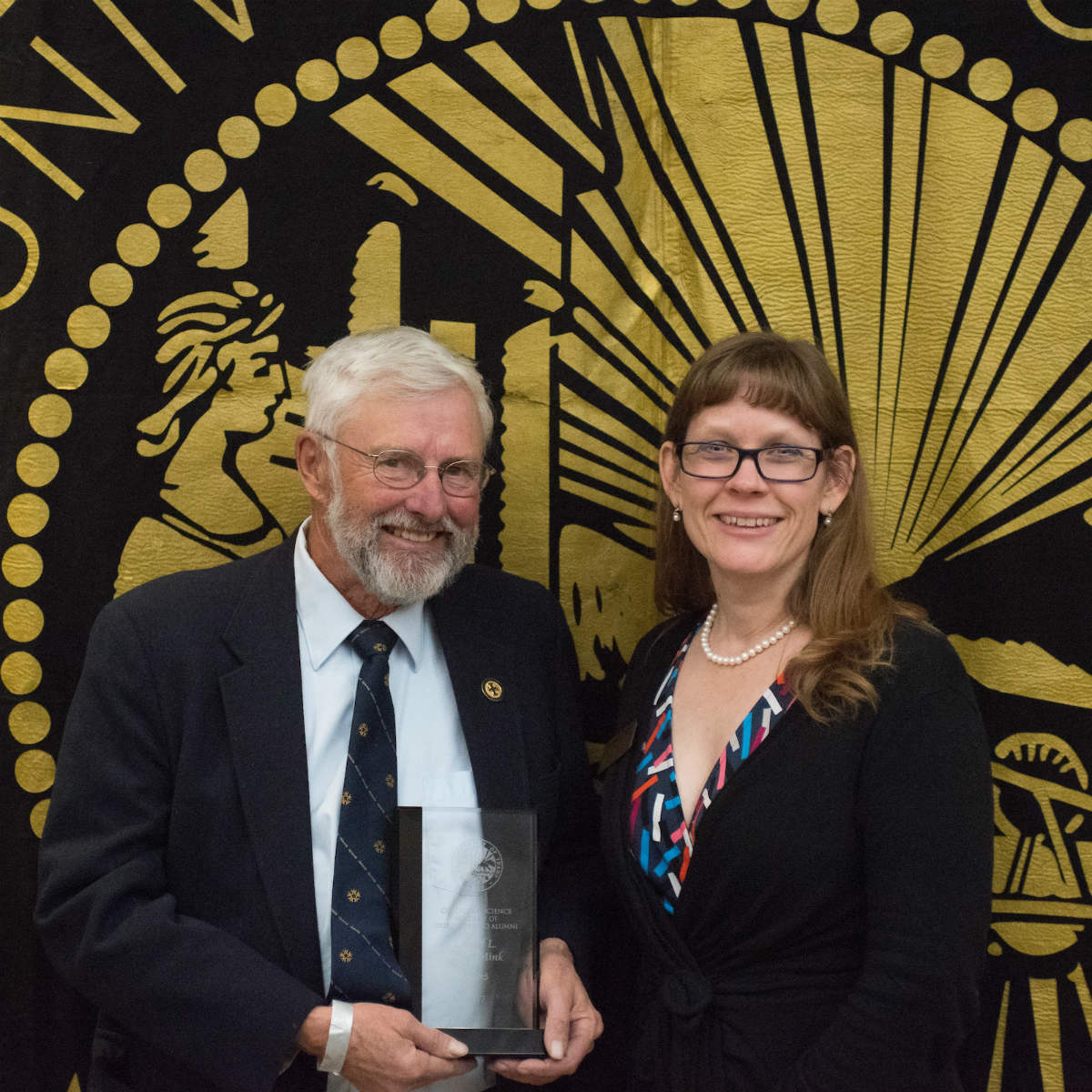 College of Science Dean's Achievement Award
A. Patrice Burgess
Dr. Patrice Burgess is a family physician with Saint Alphonsus Medical Group in Boise. She earned a bachelor's degree in zoology in 1985 and a master's degree in zoology in 1986, both at the University of Idaho. She completed medical school at the University of Washington in 1990, and her residency at Family Practice Residency of Idaho in Boise. Dr. Burgess was on active duty with the U.S. Air Force from 1993 to 1996, serving as a major in the Medical Corps. She was president of the Idaho Medical Association in 2005-2006, and is a current member of the IMA board of trustees and an Idaho delegate to the American Medical Association.
Dr. Burgess is a very dedicated supporter of the University of Idaho. She was a special assistant to the president for medical education and governmental relations from 2008 to 2017, working to promote the WWAMI Program. She is a past member and past chair of the College of Science Advisory Board, and was a keynote speaker for the college's Women in Math and Science Program in Boise.
Dr. Burgess's numerous awards include the Idaho WWAMI Alumni Award in 2017 and the Idaho Business Review Physician Hero Award.