A Marine Corps Officer Trained in Medicine
Midshipman Andrew Sayre Plans for Medical Career After the Marines
Andrew Sayre's family history does not include ties to the military, so when he attended his oldest brother's boot camp graduation at a Marine Corps base as an 11-year-old, he was taken aback.
The parade ground was filled with young men and women standing straight as oaks under the California sun wearing blue dress uniforms.
"I thought they were all heroes," he said. "I remember thinking, these guys can do anything."
He decided then that he would follow in his brother's footsteps and become a Marine.
Sayre chose the University of Idaho, not just for its Navy ROTC program, but because of its strong reputation for medical sciences. He believed the two programs combined would prepare him for a medical career after he fulfills his military contract.
Sayre, who will earn a commission as a second lieutenant in the U.S. Marine Corps when he graduates in Spring 2022, said his experience at U of I exceeded his high expectations.
"I was looking for a smaller campus with outdoor opportunities and a great academic program," Sayre said. "I found that, and more."
As an undergraduate, Sayre earned a 3.8 GPA while pursuing a medical sciences degree that includes research in WWAMI's cadaver lab and work as a teaching assistant for Candi Heimgartner, senior instructor in the Department of Biological Sciences.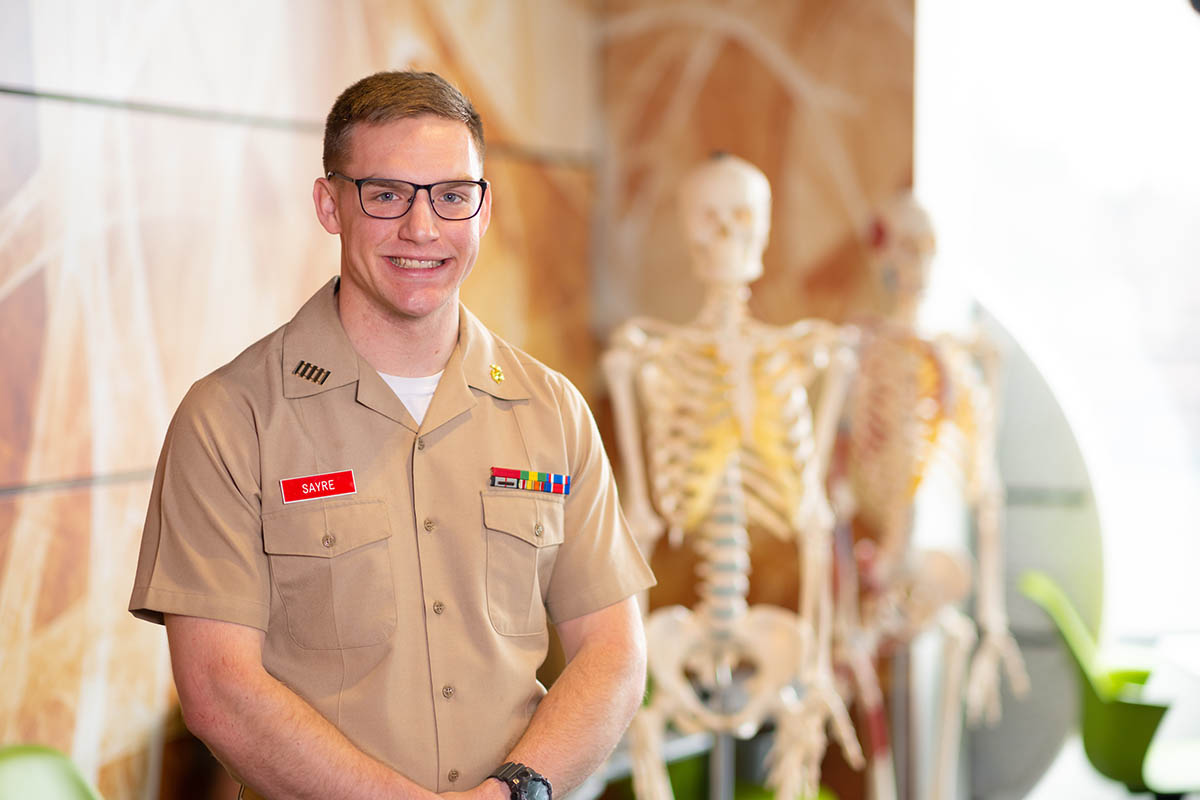 "He balances a huge academic and ROTC load very well and still finds the time to give 110% to his TA position," Heimgartner said. "His performance and positive attitude are in the top 1% of TAs I have had the pleasure of working with over the past 20 years."
Each week Sayre helps teach a weekly three-hour human anatomy and physiology lab, which includes a 20-minute introduction of new material. He helps students complete lab activities that include identifying structures on a human cadaver specimen, and writes and grades all the course's quizzes and exams.
"I discovered how rewarding it is to be a mentor and foster the growth and education of others," Sayre said. "Nothing made me more satisfied than to see my students take pride in their work and express curiosity into the subject matter."
In this leadership role, Sayre saw the value of being a knowledgeable, reliable resource, but also in possessing the humility to admit when he didn't have the answers, he said.
I discovered how rewarding it is to be a mentor and foster the growth and education of others.Andrew Sayre, Medical Sciences, Navy ROTC
"As I transition to the Marine Corps, the subject matter will change drastically, but the leadership requirements will be almost identical," he said. "The experience as a TA gave me excellent practice repetitions in public speaking, tutoring and motivating others, all of which are just some of the many skills expected from Marine Corps officers."
Because the Marine Corps relies on the Navy for its health care needs, the military branch doesn't offer medical occupations, but Sayre hopes to move into a medical profession as a physician's associate after he completes his commitment.
"I love this degree, and all the biology classes that go with it," Sayre said. "It's a mile wide and an inch deep, and it's given me a real broad exposure to the medical field."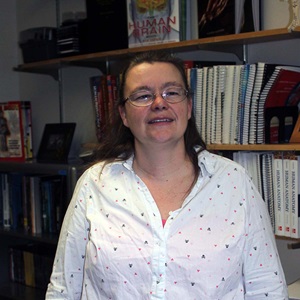 Life Sciences South 261
208-885-7477
Sayre grew up in the megacity of Tucson, Arizona. As a Vandal, he built ties to the Moscow community that he didn't expect. He volunteered as a Little League umpire, for roadside cleanups and at Friends of the Library. He marched in the homecoming parade and is active at St. Augustine's Catholic Center.
"I help with liturgical services, host Bible studies, provide janitorial services and coordinate fellowship activities and retreats," he said.
In his free time, he participates on an Olympic weightlifting team based in his hometown that competes in national competitions.
"Moscow truly is a college town," Sayre said. "The two entities are tightly intertwined. Even just being a student at U of I, I feel like a resident of Moscow."
He attributes much of his forward momentum to U of I's Navy ROTC program.
"I am eager to become a Marine officer because I want to be the best version of myself," he said. "I trust that the Marine Corps will provide me with ample opportunities to challenge myself and push me past my self-prescribed limits. I will be put into positions where I can provide those same opportunities to those entrusted to my care."
Article by Ralph Bartholdt, University Communications and Marketing.
Photos by Melissa Hartley, University of Idaho Creative Services.
Published in April 2022.