November 2020 First Monday
Dear Alumni and Friends,
Tomorrow we reach what we hope is the denouement of a long election season. While we might have tired of political advertisements long ago, this election season has provided us many opportunities to explore election law and the meaning of democracy. Tomorrow will also be a day of service for the College of Law, and I'll be working the polls alongside our students—about 40 in each of our locations—who will earn pro bono hours for their election day service. Nearly 60 percent of poll workers are over age 60, and during the time of COVID, I'm proud of our students for stepping in to provide a critical public service and help protect their neighbors.
The Election
The College of Law has been engaged in election issues for the past couple of months, from the American Constitution Society's recognition of Constitution Day to the ACS and Women's Law Caucus co-hosting of the ABA's 19th Amendment Exhibit and Panel Discussion. Students added an Idaho-specific section that will continue to be displayed in the Menard law library. In addition, the Idaho Law Review's series of panel discussions and CLEs focused on election issues from emerging technologies to Native American voting rights. Many on our faculty participated in these events to share their expertise on voting and voting rights. It has been a pleasure to see our students take advantage of the election to expand their own educational opportunities.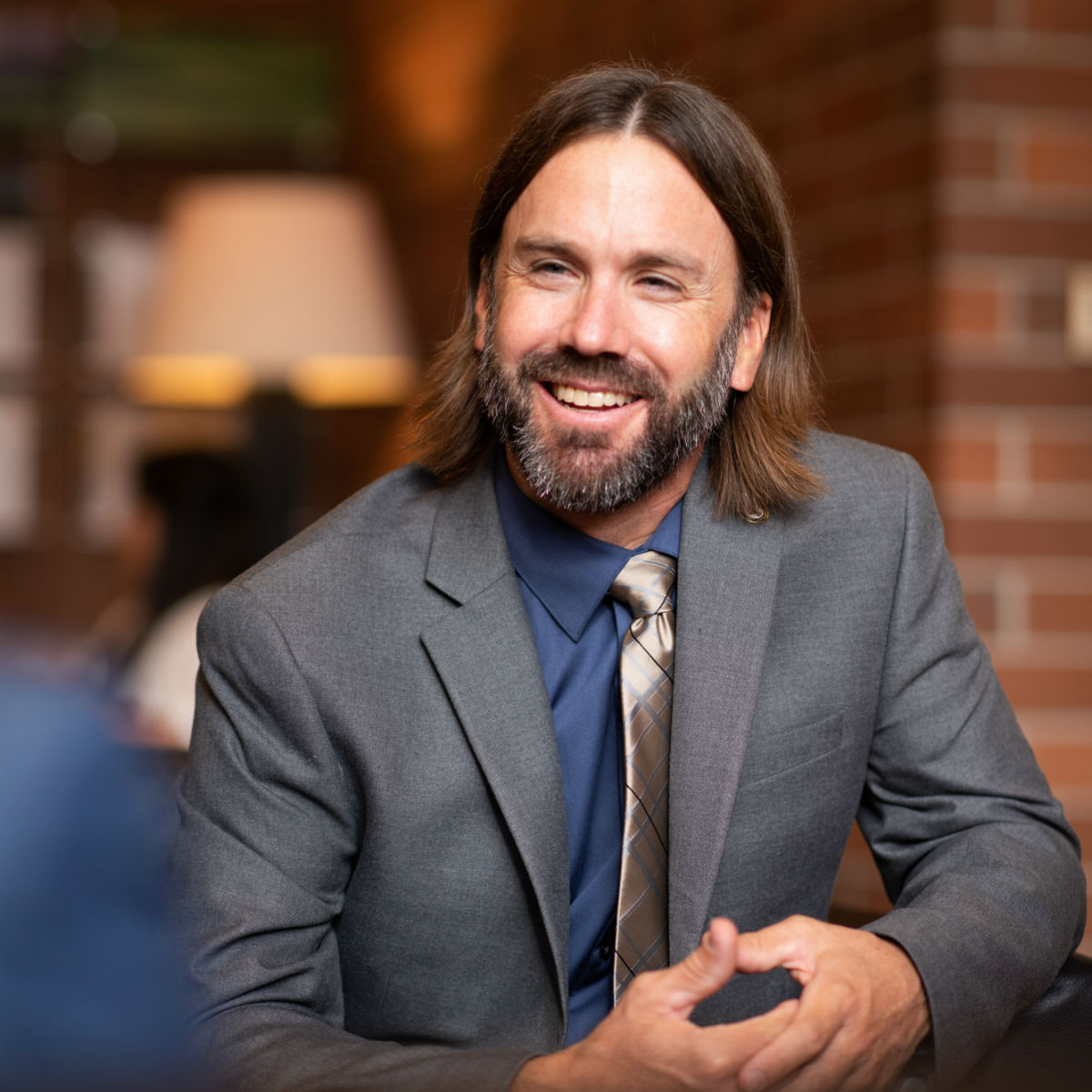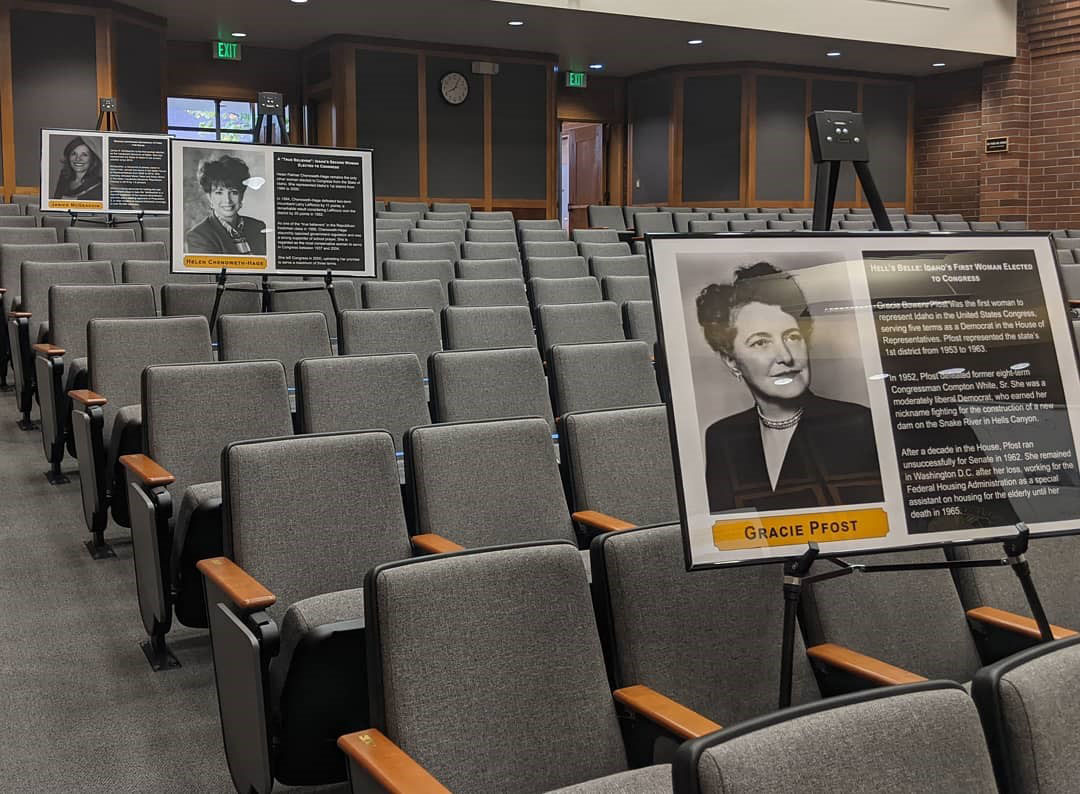 Law Advisory Council
The College of Law Advisory Council held its fall meeting via zoom in October. The council heard updates on various college activities and met with University President Scott Green and Interim Provost Torrey Lawrence. The council elected new members, a new chair (Helo Hancock, '05) and vice chair (Tom Prohaska, '85, '88), and said thank you to several members whose terms on the council have ended.
Please join me in thanking the following LAC members for their service and welcoming our new members and officers. Special thank you to John Bush for his service as chair of the LAC.

Members leaving the LAC: John A. Bush, '84,'88, Pele Fisher Peacock,'07, Reed Larsen, '85, Lamont Loo '95, Hon. Dayo Onanubosi, '90, '93, and Anthony Riposta, '79

New members to the LAC: Michael Beatty, Gary Cooper '72, '75, Hon. David Gratton,'85, Tara Malek,'11, Christine Salmi, '97, and Angela Sellman, '97, '01
Entrepreneurship Law Clinic Secures Intellectual Property Rights for Local Nonprofit
Our Entrepreneurship Law Clinic is enjoying success by closing out a project from the nonprofit SoleKIDs. The award-winning children's running program in Boise worked with then-clinic director Tim Murphy and students to secure copyright protection for their curriculum and trademark registration for their logo. Students also reviewed the organization's liability waivers and terms of service for their website. Learn more about SoleKIDs and the good work done by our clinic.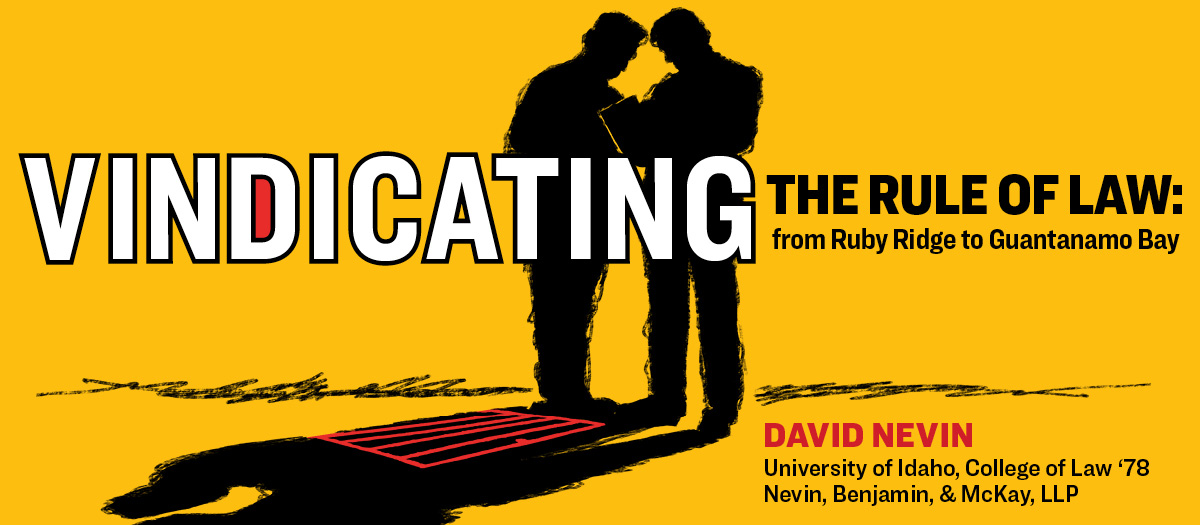 Bellwood Lecture Series to be held April 6 & 7, 2021
This time of year, we typically host the Bellwood lecture series. We were very excited about this year's program, but due to COVID, we have moved the event to spring 2021. For the first time ever, we are featuring a University of Idaho College of Law Alumnus, the class of 1978's David Nevin. The topic is "Vindicating the Rule of Law: From Ruby Ridge to Guantanamo Bay," and the event is co-sponsored by the Idaho Supreme Court and the Idaho State Bar.

I hope everyone remains safe.
Happy Fall,
Jerrold A. Long
Dean College of Law