June 2019 First Monday
Dear Alumni & Friends,

The end of the year is an exciting time to celebrate the accomplishments of our entire community. In addition to granting Juris Doctor degrees to deserving students who worked hard for three plus years, the College also awards students, faculty, staff, and alumni for their contributions.

The month of May also brings change and transition for our students. Some of whom graduated and are now studying for the bar exam. Others are heading into summer internships and externships, additional classes, pro bono work, and more.

As my routine changes for summer and the College slows down for some planning, we'll take the month of July off from First Monday. Look for our August email to share lots of exciting news about the incoming class and our plans for 2019-20.
Class of 2018 Career Outcomes
As we were gearing up to celebrate the class of 2019's accomplishments we were also wrapping up our annual collection of employment outcomes for the class of 2018. I'm happy to share that our 2018 employment rates increased from those of the class of 2017. Of the class of 2017, 76% reported that they were in a bar passage required or Juris Doctor advantage position. The class of 2018 increased that to 81%.

When we look at other law schools in the Northwest (ID, WA and OR), we see that our employment rate is the 3rd highest only behind the University of Washington and Willamette and our unemployment / seeking rate is the 3rd lowest only behind the University of Washington and University of Oregon. Our law school is performing better in both categories than the majority of law schools in the region, in some places significantly. The class of 2018's employment numbers partly increased because their first time bar passage rate was the best in Idaho on the July 2018 bar exam. The College is working hard to ensure our employment and bar exam success outcomes build on this positive momentum. Contact law-careers@uidaho.edu should you ever have a position you want to promote to students and alums.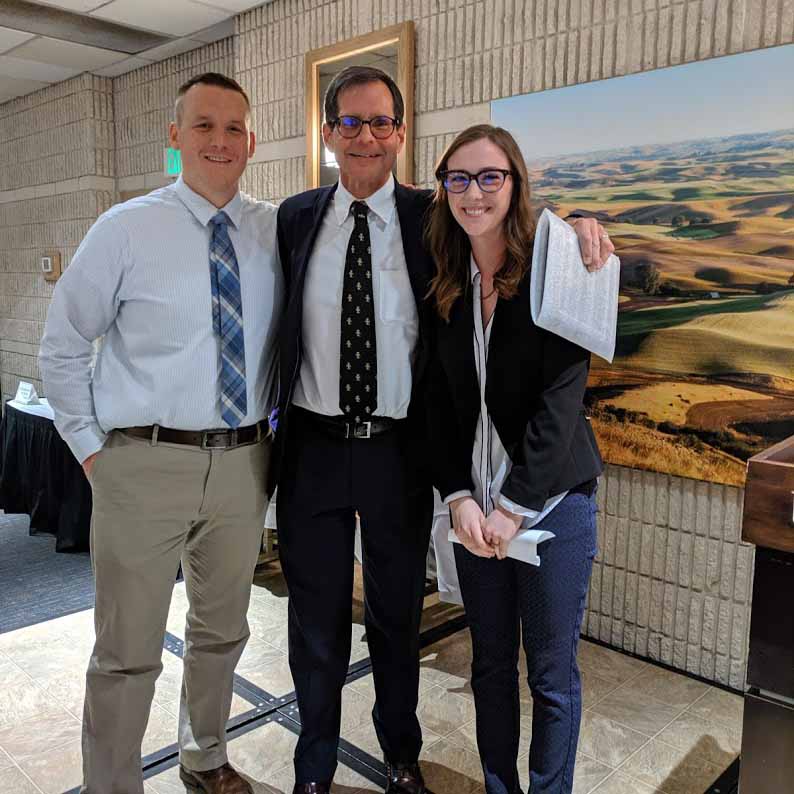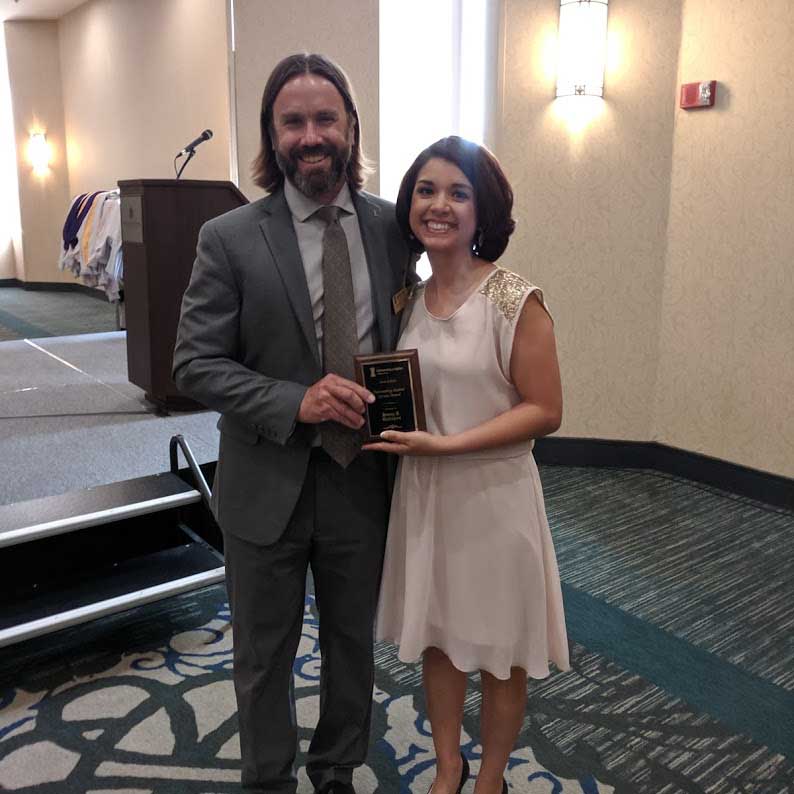 Celebrate the Class Receptions: Awards and Recognition Showered on Graduating Class
Before both our Moscow and Boise Commencements, the College of Law celebrates the graduating class with a reception, awards ceremony, and presentation of hoods. Graduates and their families and friends come together for this event to recognize each other in a more intimate setting. Congratulations to the following individuals who were recognized with awards at these receptions:
Award of Legal Achievement - Nicholas J. Gourley
Diversity & Human Rights Award – Professor Katherine Macfarlane & Monica Ontiveros
Outstanding Student Service Award - Jenny V. Gallegos
Peter E. Heiser Outstanding Faculty Member Award – Professor Richard H. Seamon
Professionalism Leadership Award – Professor Stacy Etheredge, Renee Harrison & Jenny V. Gallegos
Spirit of the Class Award - Scott A. Madson
Spirit of the Clinic Award - Douglas G. Kenyon & Savannah G. Ward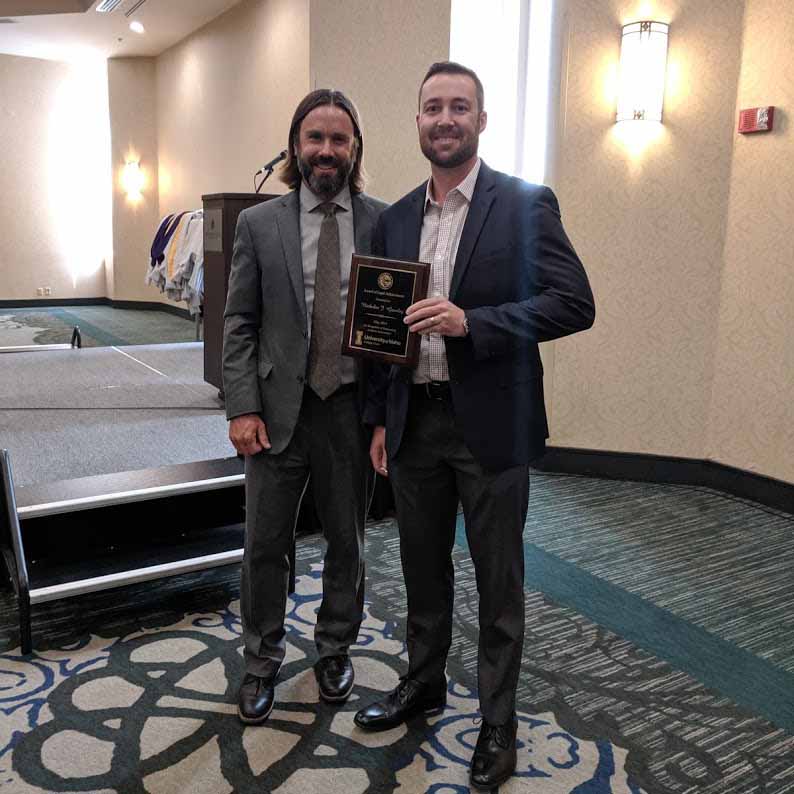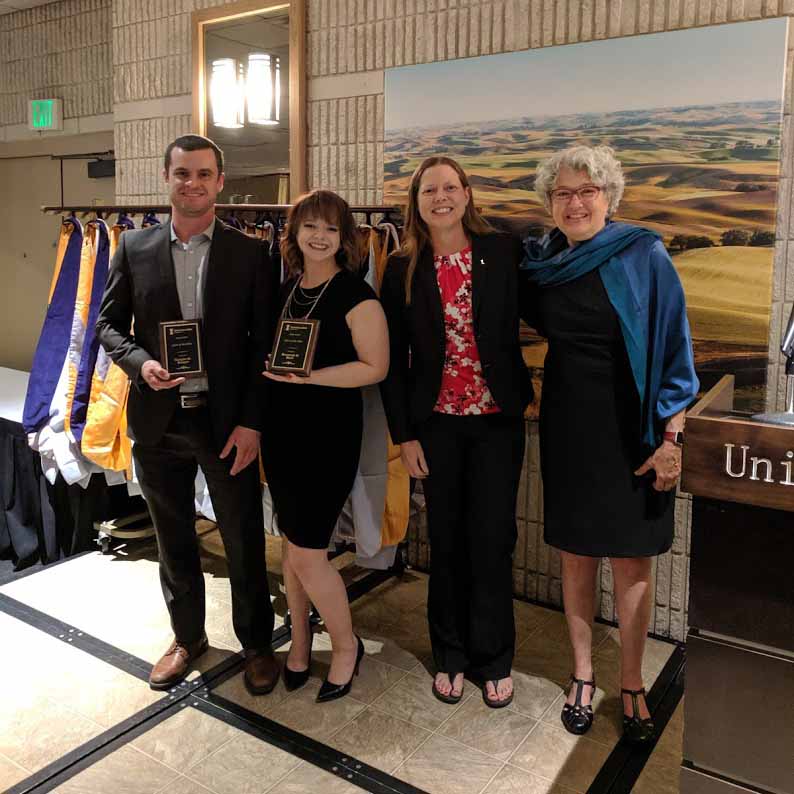 Commencement 2019: Graduates Urged to "Show Up and Participate in our Democratic Republic."
In May, the College of Law celebrated the students receiving their Juris Doctor in commencement ceremonies held in Moscow and Boise. In Moscow, Idaho Governor Brad Little presented the Commencement address. The Governor recommended that the graduates emphasize four traits as they move forward: Hard work; making the right choices; continuous learning; and working with others. During his comments he also urged the graduates to "show up and participate in our democratic republic."

Continuing a tradition of more than four decades, the College of Law faculty announced its annual Award of Legal Merit during an event prior to the Moscow commencement. The 2019 award was bestowed upon Boise Mayor David H. Bieter '86.

The Award of Legal Merit recognizes the outstanding contribution of an Idaho law graduate whose career exemplifies the best in the legal profession. This annual award is determined by a vote of the law faculty and is based on demonstrated standards of integrity, competence, service and leadership through work as a legal practitioner, service to the legal profession, service to the community or service to business/state/national interests.

Bieter was born in Boise, attended Bishop Kelly High School and received a degree in international studies from The College of St. Thomas in St. Paul, Minnesota. He earned his law degree from the University of Idaho and gained experience in municipal government as civil counsel to Bonner County in North Idaho. He later served as a land-use specialist in the Ada County Prosecutor's Office before opening a private practice in Boise.

Bieter was elected the 54th mayor of Boise in 2003, fulfilling a dream he's had since he was a boy growing up in the city's North End. Now serving his fourth four-year term, Bieter is the longest-serving mayor in Boise's 150-year history.

Mayor Bieter's contributions to the public welfare of Boise and the state are too numerous to name. He represents the best attributes of a lawyer, public servant, and alum of the law school. Our faculty is honored to recognize him with the Award of Legal Merit.
Honorary Doctor of Laws granted to Donald L. Burnett
During the Moscow Commencement ceremony Don Burnett was granted an Honorary Doctor of Laws degree. Burnett, professor emeritus and past dean at the University of Idaho College of Law, also served as interim president of the University of Idaho in 2013-14. His career has encompassed service as an appellate judge, practicing lawyer, U.S. Army Judge Advocate General (JAG) officer, state bar president, law professor and dean of two law schools.

Born in 1946 at Pocatello, Burnett received his bachelor's degree magna cum laude in economics from Harvard, his Juris Doctor from the University of Chicago and a Master of Laws from the University of Virginia. He also graduated on the "Commandant's List" from the Command and General Staff College of the U.S. Army. As a reserve officer in the Army JAG Corps, Burnett was a reserve deputy commandant and academic director of The Judge Advocate General's School. A recipient of the U.S. Armed Forces Legion of Merit award, he retired in 2000 with the rank of colonel.

Burnett's concurrent civilian career began as a law clerk to the chief justice of the Idaho Supreme Court and as an assistant attorney general for the state of Idaho. He entered private practice in Pocatello, became president of the Idaho State Bar, chaired the bar's professional conduct standards committee, served as a judge of the Shoshone-Bannock Tribal Court and was executive director of the Idaho Judicial Council. In 1982, he was appointed to the newly formed Idaho Court of Appeals and in 1986 was retained in office by statewide election.

In 1990, Burnett became dean of the University of Louisville's Louis D. Brandeis School of Law, serving 12 years on the Brandeis faculty, including 10 years as dean. He chaired the Professionalism Committee of the American Bar Association's Section on Legal Education and Admissions to the Bar. In 2002, he became dean of the University of Idaho College of Law and served in that capacity for 11 years. As dean, Burnett led initiatives such as the establishing a pro bono service program encompassing all students, expanding legal education in Boise, and embarking with the Idaho Supreme Court on development of the Idaho Law and Justice Learning Center in Boise.

Named interim president in 2013, Burnett worked to broaden participation by staff and faculty in university decision-making, to protect student health and safety, to advance the university's successful capital campaign and to build pride in U of I's distinctive heritage. His writings and speeches often described the university as "Idaho's national land-grant, founding, comprehensive, constitutionally established and, therefore, flagship institution." He emphasized collaboration with sister institutions in promoting all of higher education in Idaho.

In recognition of his contributions as a leader in the U.S. military, as an exponent of professionalism in American legal education, and in service to the University of Idaho, U of I is proud to bestow on him the Doctor of Laws degree with all its rights, honors, privileges and responsibilities.
Faculty News
It is my distinct pleasure to announce that four of our colleagues have achieved some significant milestones. Please join me in congratulating the following:
It is with mixed feelings that I also share that our colleague Kate Evans will be leaving Idaho to lead an immigration clinic at Duke University School of Law. We're incredibly proud of her impactful work in our clinic and grateful for the opportunities she provided to our students.

All of these achievements are well deserved, and we are very proud of our wonderful, committed faculty.

Have a great summer,

Sincerely,

Jerrold A. Long
Dean
College of Law