Housing Waiver
College is expensive. We understand and we want to help you get a strong start in your college education.
The University of Idaho is providing first-year undergraduate students a one-year housing waiver to live in our residence halls. Students will be provided a double room assignment and must participate in a meal plan program during the year.
To receive a housing waiver:
Students who have a completed FAFSA on file at the University of Idaho will automatically be considered for eligibility upon admission to the university. A limited number of housing waivers are available and will be awarded on a first come first served basis.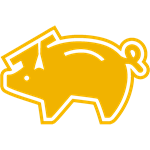 Criteria for a housing waiver is a student who shows unmet financial need based on their Expected Family Contribution (EFC) on their FAFSA. Students are required to submit a housing application prior to starting the academic year.
Notifications for those selected to receive a housing waiver will be sent in your financial aid award letter beginning in late January. Waivers must be accepted in VandalWeb no later than May 1st.
If you would like more information please contact us at 208-885-6312 or at finaid@uidaho.edu.