Friendship and Finding Solutions
Masters student Jacob Miller pulls together team of engineering graduates to build prosthetic arm for a childhood friend
Mechanical engineering master's student Jacob Miller was on a summer fishing trip in Coeur d'Alene when he ran into a high school friend he hadn't seen in years.
"I know Jacob has the potential to help people, right now it's just him and his friends with a 3D printer, but with some support and awareness Jacob is really going to change the world." Cesar Montes
"I hadn't seen Cesar Montes since I was like 12," he said. "He told me his brother had recently lost his arm in a car accident, and they were starting a fundraising site to pay for medical bills."

Montes' brother, Alex, had to have his arm amputated just below the elbow, and getting a prosthesis was going to be expensive, some $5,000 for the down payment alone. Miller said the story stuck with him.
While camping few weekends later, Miller told U of I biological engineering graduate Jessica Darney '18 the story. Darney, who is currently in graduate school working to become a prosthetics practitioner, mentioned e-NABLE, a community offering open source 3D printable designs for prosthetic hands and arms.

"It kind of blew my mind," Miller said. "The designs are super easy to look at and use. It's something people can use to start teaching their brains to use their limbs again. It's a place to start."

Working with fellow U of I engineering graduate Marshall Townsend '18 and his recently purchased 3D printer, Miller said it only took a couple tweaks in the computer-aided design program SOLIDWORKS and about a week to get the designs printed and assembled.

"We added some foam padding and another strap below his elbow," Miller said. "After a little work and like $40, Alex had a functional arm again."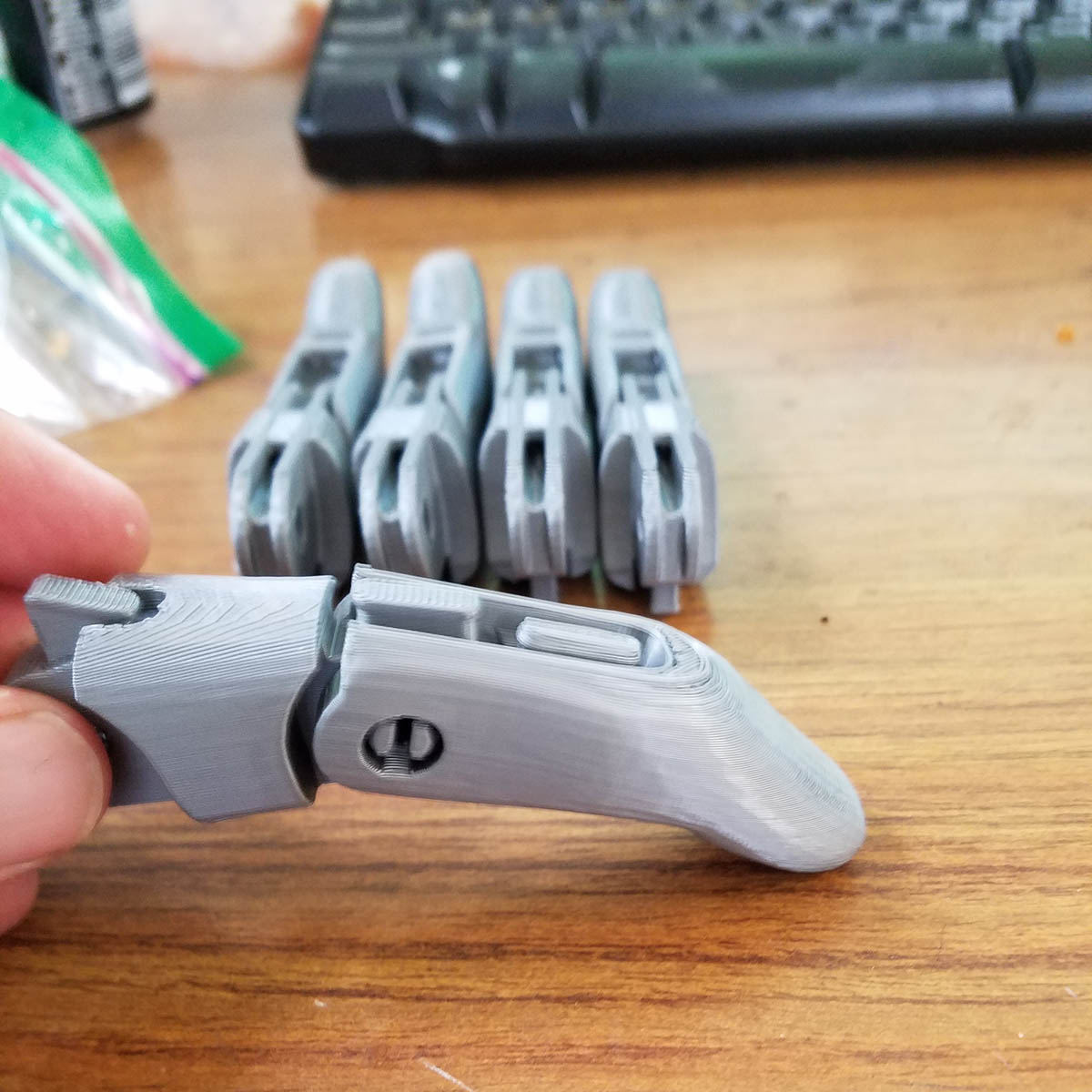 Montes is a chef in McCall, Idaho, and said cooking has always been his preferred hobby.

"Now I can us my arm to stabilize things as I'm cutting up food, to hold onto the steering wheel, all sorts of simple things we often take for granted," Montes said.

Miller said the experience made it more apparent the potential uses and benefit for open-source, 3D printable materials like those from E-NABLE.

"I know Jacob has the potential to help people," Montes said. "Right now it's just him and his friends with a 3D printer, but with some support and awareness Jacob is really going to change the world."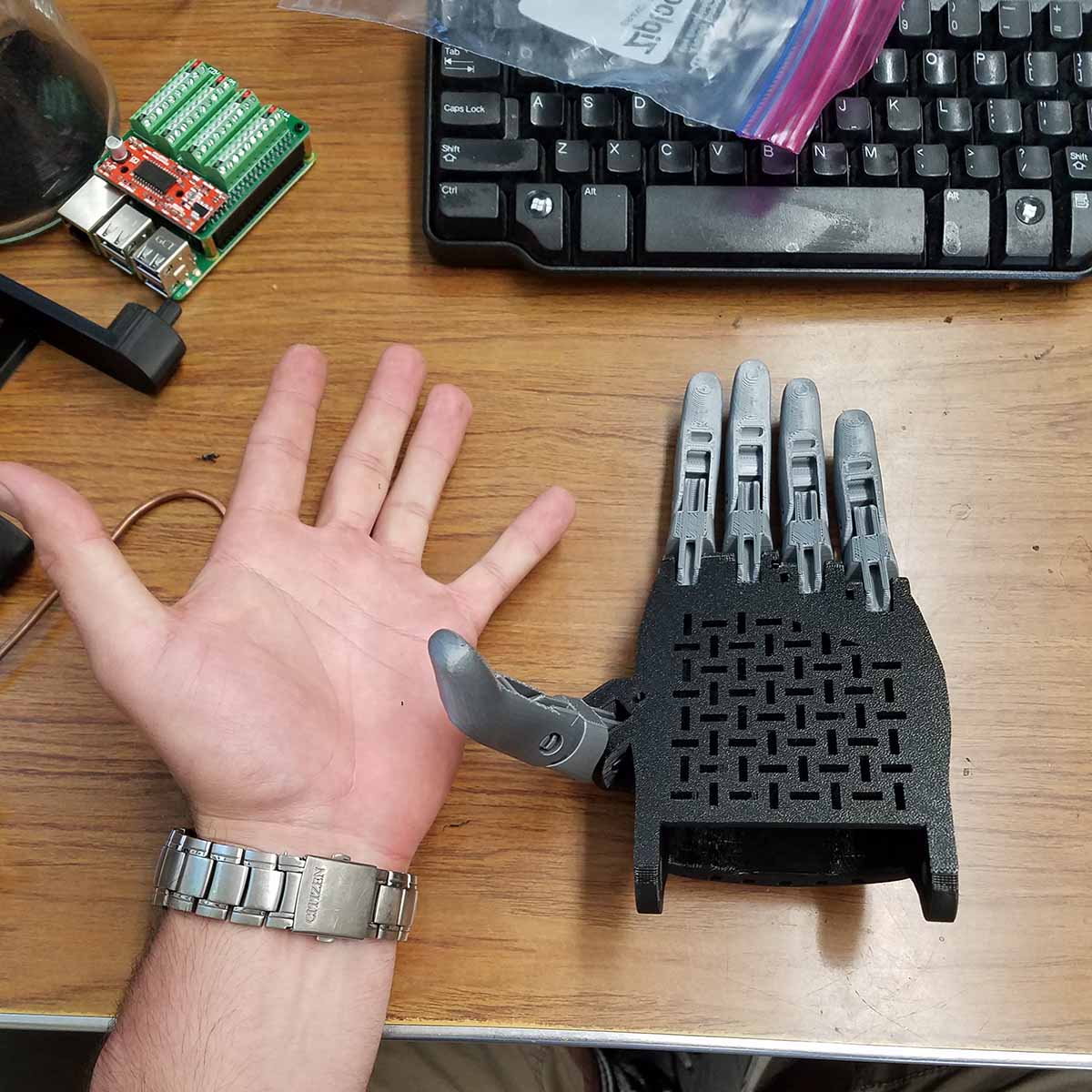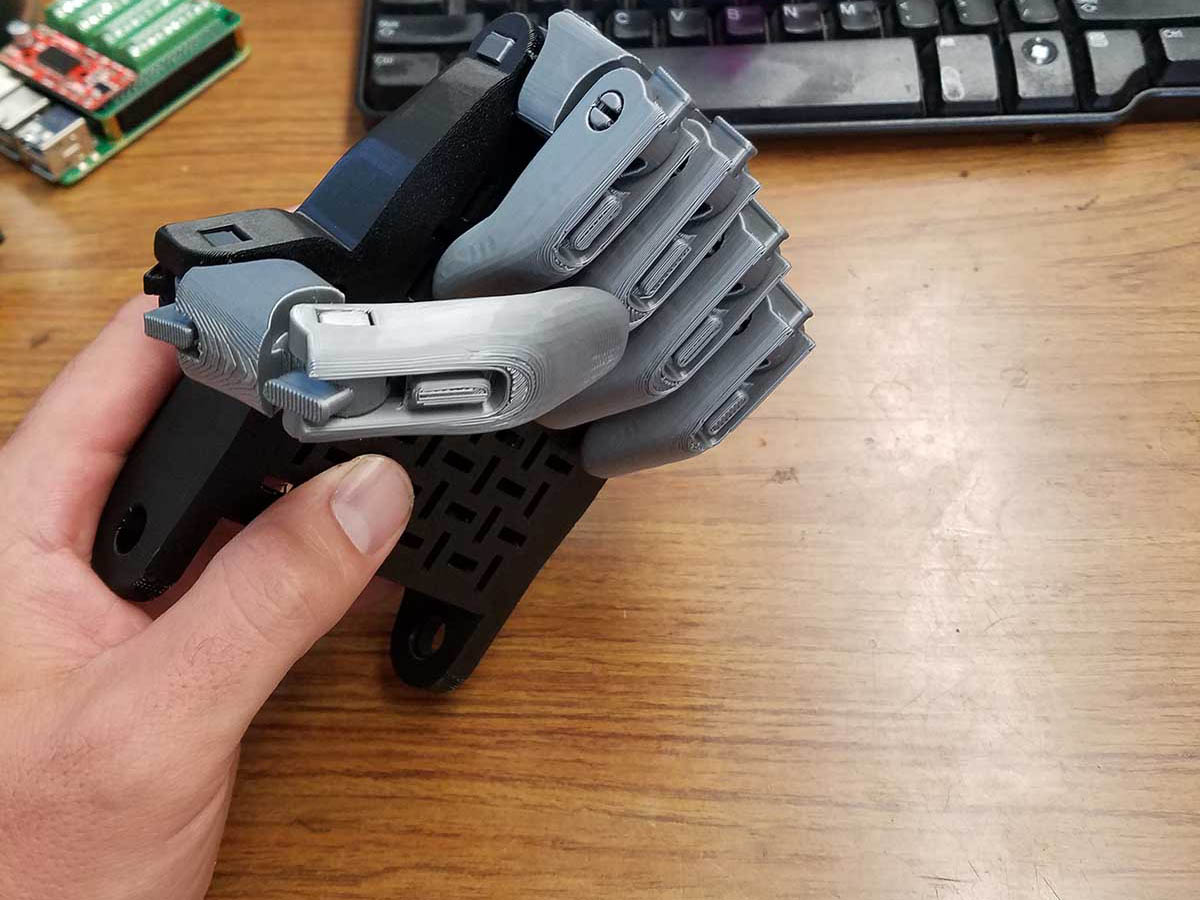 Article by Alexiss Turner, College of Engineering
Published in November 2019