2016 Award Winners
R.D. Blair, Chemical and Materials Engineering
As a native of Moscow, Idaho, Robert (R.D.) Blair took early advantage of the U of I's excellence in the fields of science and engineering. While still in grade school, Blair took part in the Mars Rover design competition hosted by the university. This sparked his interest in both science and engineering. While in high school Blair worked as a laboratory technician in one of the U of I's micro-biology labs. Originally studying geological science, Blair switched his major pursuit to Material Science and Engineering his sophomore year. Melding both science and engineering in an environment of quality instructors and interesting courses, a degree in material science seemed the perfect fit. Blair plans to attend grad school at U of I and complete his master's degree with research into doubling the life of concrete structures.
Josie Flerchinger, Biological Engineering
Josie Flerchinger was born and raised in the Lewis-Clark Valley. Growing up in a predominately agricultural area and her interests in mathematics and science paired perfectly for her studies in agricultural engineering. During her time at U of I, Flerchinger was the 2014 U of I Chapter President of the American Society of Agricultural and Biological Engineers, the 2015 Corresponding Secretary of Tau Beta Pi, and a member of Engineering Scholars. Flerchinger was also able to work under Professor Erin Brooks where she was able to apply her studies to real world farming applications. In the future she plans on pursuing her interests in agriculture and obtaining her P.E. license.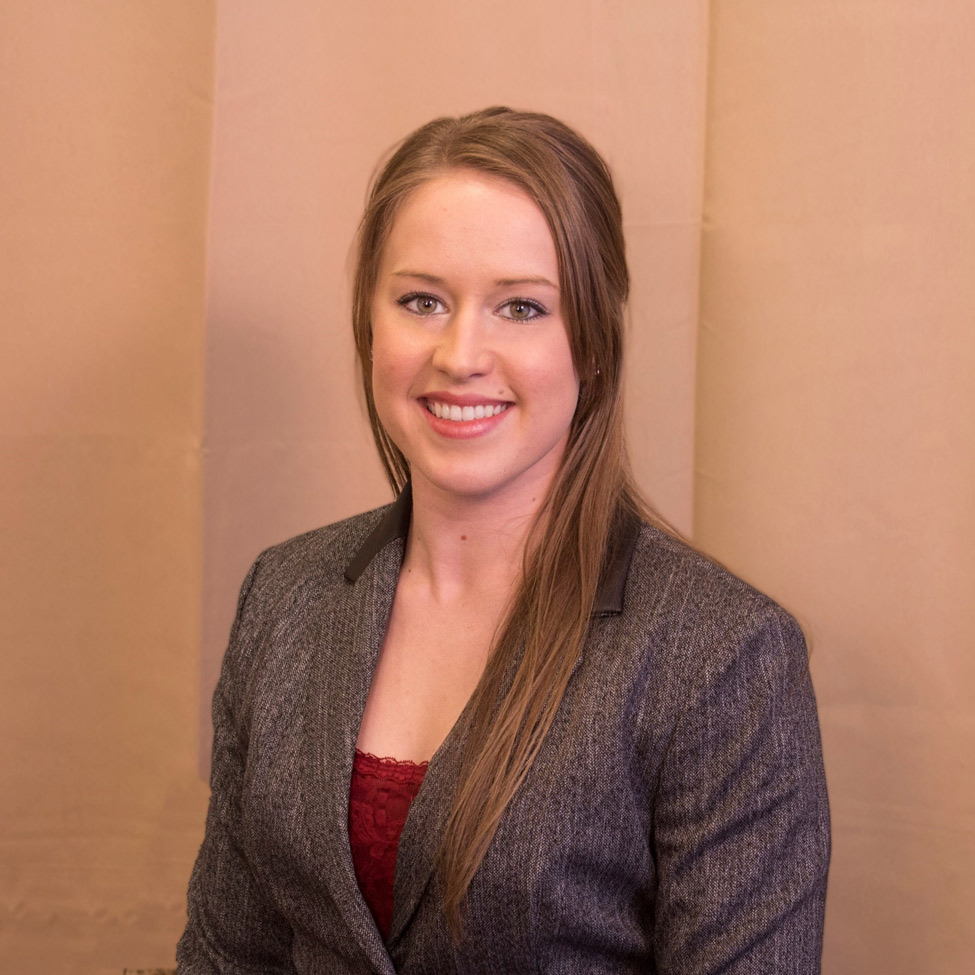 Robert Gomez, Industrial Technology
Robert Gomez graduated from Fruitland High School in 1982 and two years later joined the United States Navy. He served in the US Navy from 1984 until 1993 in the submarine fleet as a Nuclear Propulsion Plant Electrician's Mate. He served on the USS Francis Scott Key (SSBN 657); Submarine NR-1; and at the Naval Propulsion Training Unit, Idaho Falls, as an instructor. He has been with the Idaho National Laboratory from 1994 to present in various roles, including: a hot cell operator in the Fuel Conditioning Facility (FCF); a team member in developing the pyro-processing process for spent fuel treatment; and a Shift Supervisor at various facilities where he was responsible for the safe operation of the facility. He is currently a Nuclear Facility Manager at the Space and Security Power Systems Facility (SSPSF), where he manages facility operations and staff in the assembly and acceptance testing of Radioisotope Power Sources in support of NASA's deep space missions. Bob and his wife, Tammy, were married in January 2002 and made Rigby, Idaho their home. They have seven children total - each having three children from a previous marriage and together have one child, Bailee, who passed away in November 2015. Bob's hobbies include running; his goal is to get in 15-20 miles a week. He has run in the 'To Bone and Back' race every year for the last 9 years. He is currently restoring a car, a 1969 AMC Javelin, which he has had since 1981.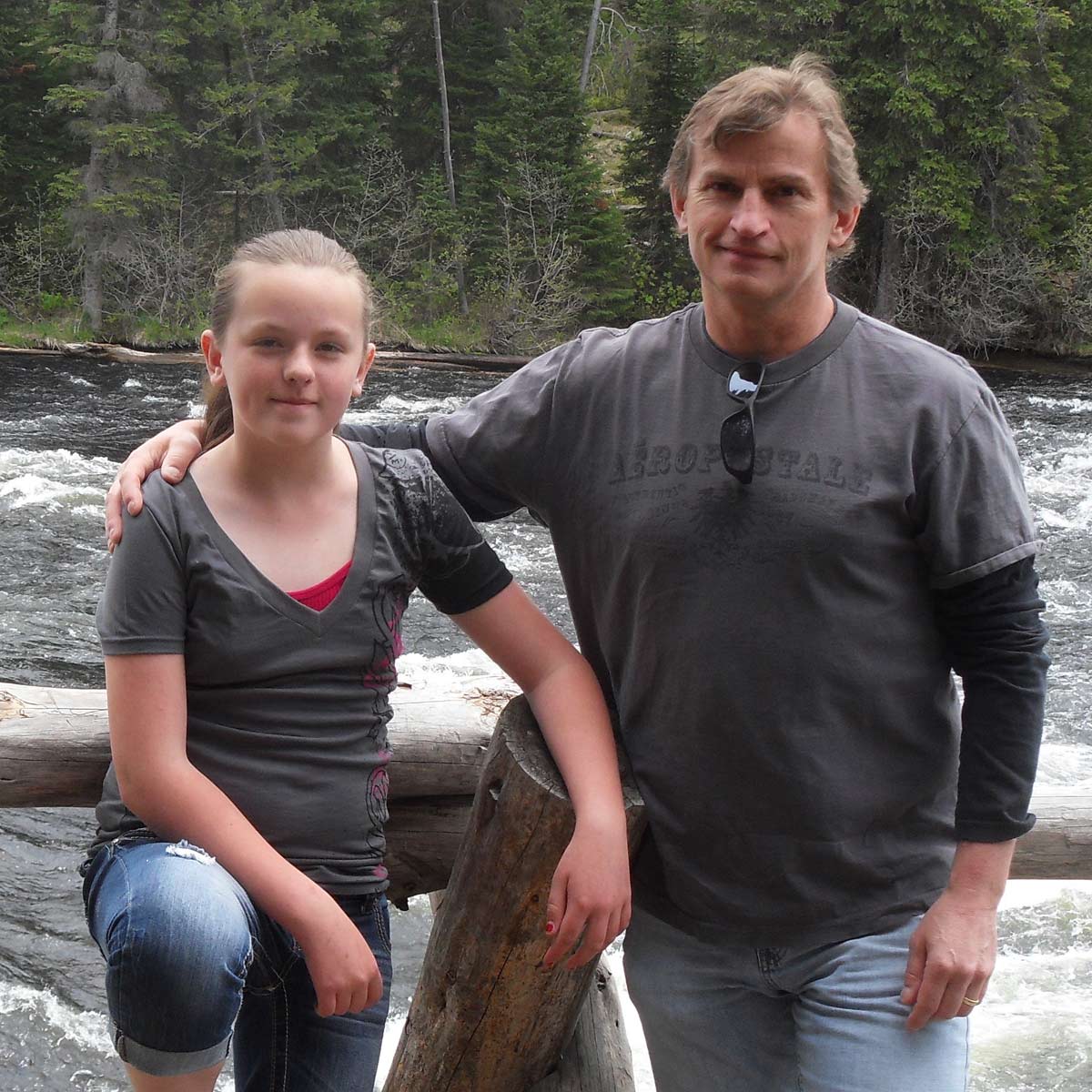 Regan Hansen, Civil & Environmental Engineering
Regan Hansen was born and raised in Firth, Idaho. He will graduate in May 2016 with a Bachelor of Science in civil engineering. He chose to pursue a career in civil engineering because he is interested in the interface between the natural and built worlds and wants to use his problem-solving skills to improve how humans live in the world through engineering. After graduation, Hansen will continue his education at the U of I. He has been accepted into the Master of Science program in civil engineering with an emphasis area in transportation engineering. His research will focus on passing behavior on rural highways.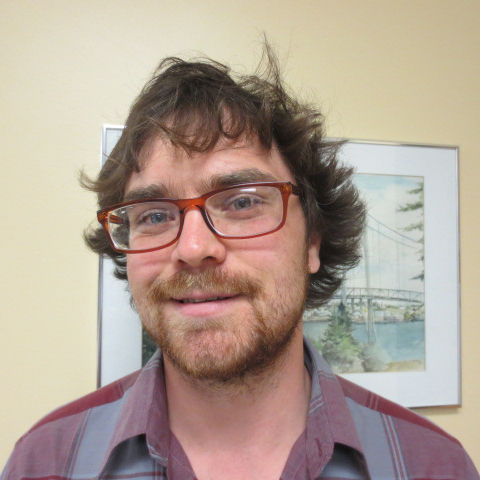 Sean Hollenbeck, Civil & Environmental Engineering
Sean Hollenbeck was born and raised in Walla Walla, Washington. While at the U of I, he found interest in structural engineering and hydraulics. He is following in the footsteps of his father, who was a structural engineer and his mother, who was a hydraulic engineer and Vandal alum. He plans on pursuing a master's degree in structural engineering. He is most interested in numerical methods for structural analysis. To gain design experience, he joined the U of I chapter of the American Society of Civil Engineers (ASCE) Steel Bridge Team as the Design Lead his senior year. He also competed for the U of I Varsity Track and Field and Cross Country teams as a long distance runner for all four years of his education.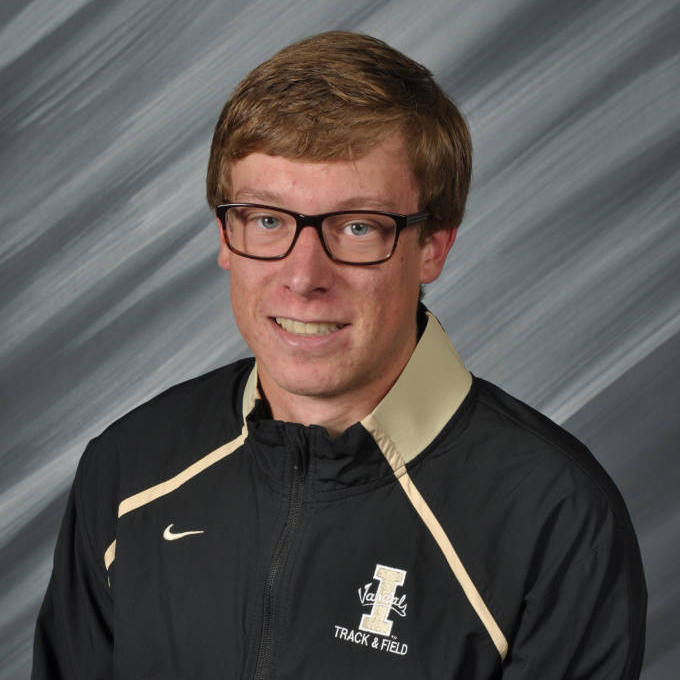 Tyler Jaszkowiak, Computer Science
Tyler Jaszkowiak studies Mathematics and Computer Science at the U of I, with a minor in Statistics. Originally from Challis, Idaho, Jaszkowiak began tinkering with computer programming at a young age under the guidance of his father. Next year, he plans to continue his Computer Science education by pursuing an advanced degree studying artificial intelligence algorithms. During his time at Idaho, Jaszkowiak has been a member of the Pi Kappa Alpha fraternity, the University Honors Program, the Homecoming Committee and more. His extracurricular hobbies include cooking, running and hiking.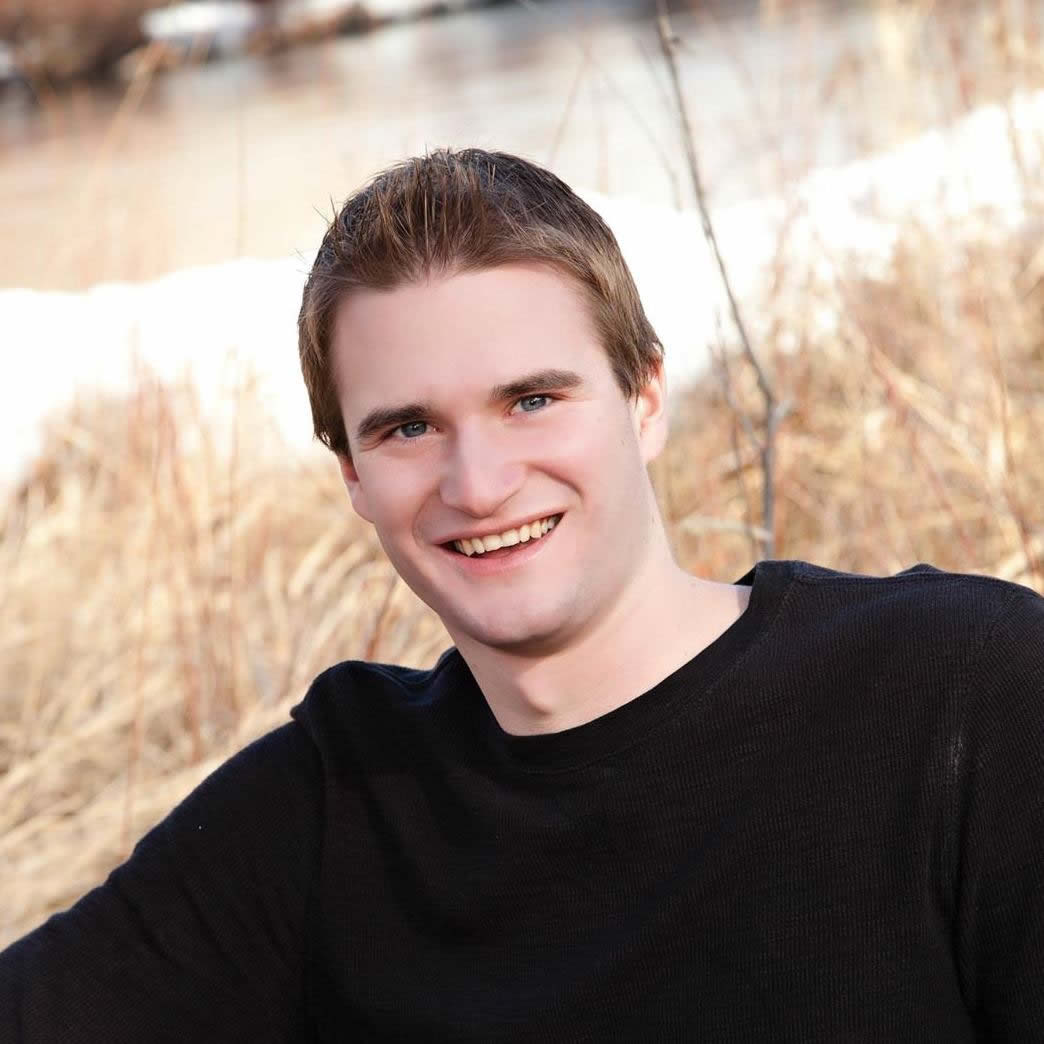 Chet McKinnon, Mechanical Engineering
Chet McKinnon originally transferred from Spokane Falls Community College and found his home here in the U of I's Mechanical Engineering Department. While at U of I McKinnon has mentored for mechanical design analysis, acted as Lead Mechanical Engineer for his capstone design project with NAVSEA and Robosub club of the Palouse in building an autonomous submarine, been a part of the Formula Hybrid SAE Team, and served as president of the American Society of Mechanical Engineers. Upon graduating in May with his bachelor in science, McKinnon plans to move to Portland, Oregon to pursue his career in project management.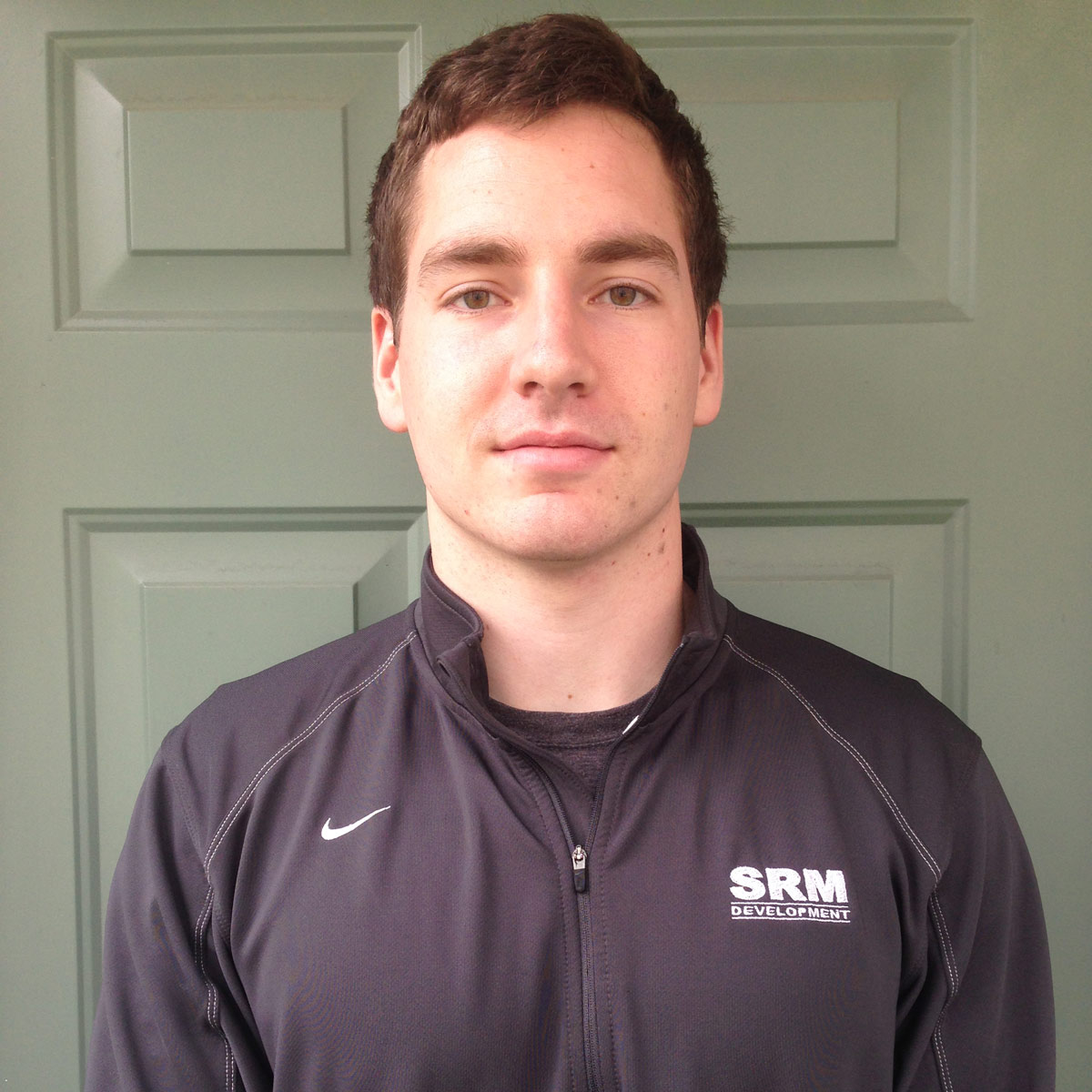 William Parker, Electrical and Computer Engineering
Will Parker grew up in the small town of Palouse Washington. He chose to study electrical engineering because of his interest in using renewable energy to generate clean power for people in the developing world. While pursuing a degree in electrical engineering with an emphasis on power systems, Parker has been actively pursuing his interests in humanitarian applications for engineering serving as president for Humanitarian Engineering Corps (formerly Engineers Without Borders) and working on their water supply project for the village of Carani, Bolivia. When not studying or working at his internship at Schweitzer Engineering Laboratories, Parker enjoys backpacking, fly fishing and gardening. Opportunities to teach as a lab instructor and tutor have allowed Parker to develop a passion for teaching, and he hopes to create a career teaching and researching the challenges of integrating distributed, renewable energy generation into the power grid. He will continue his studies after graduation pursuing a Masters of Science degree in electrical engineering at U of I.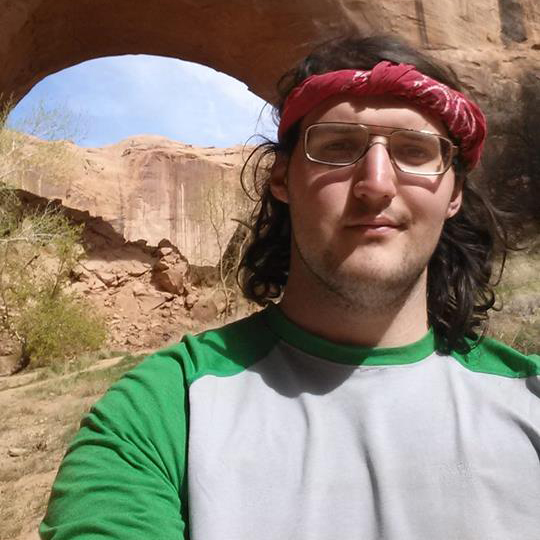 Jacquelin Remaley, Mechanical Engineering
Jacquelin Remaley was born in Idaho Falls, Idaho, but grew up in Pullman, Washington. While at the U of I, she participated in many organizations and activities to broaden her experience. These included American Society of Mechanical Engineers (ASME) MicroBaja, Idaho RISE, and Engineering Scholars. She also taught three semesters of a 3D computer drafting course. Thanks to these experiences, Remaley realized she has a passion for the field of Robotics. Last summer, she interned at U of I working on autonomous robotic submarines. Her senior capstone project relies on integrating mechanical and programming knowledge. Next year Remaley will be attending Oregon State University to pursue a doctorate in robotics.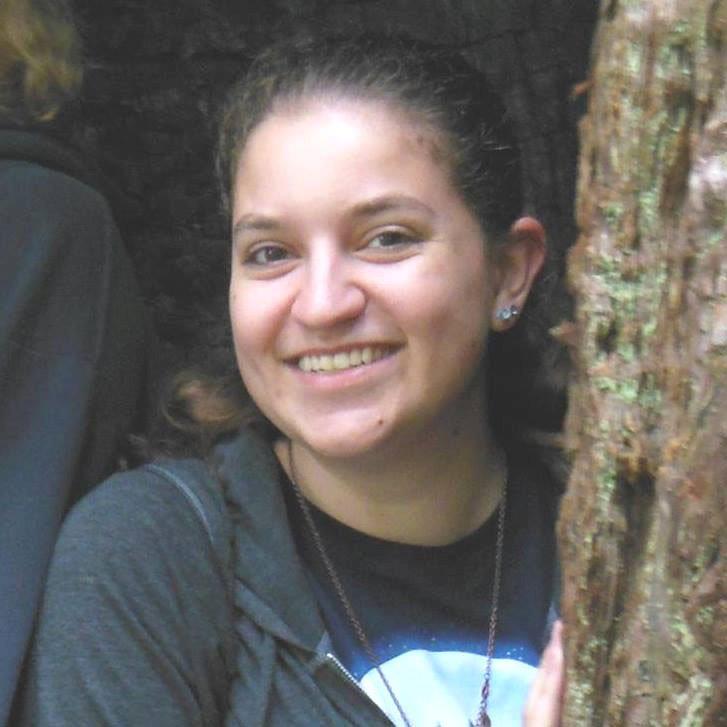 Daniel Schmalz, Electrical and Computer Engineering
Daniel Schmalz is from Boise, Idaho. In high school, he discovered his affinity for math and science. Some of Schmalz's favorite college experiences include his internship position at SEL as well as his attendance at the ISSCC conference with other U of I faculty and students. Most recently, he has been applying his knowledge to work on problems in medical imaging. After graduation, Schmalz will pursue a doctorate degree at the Georgia Institute of Technology.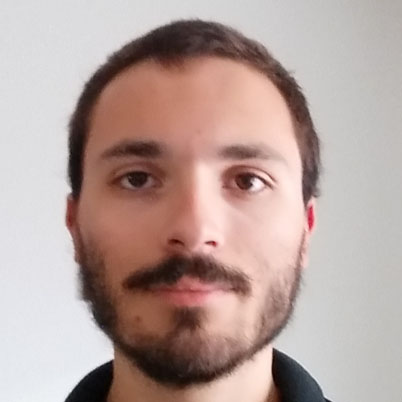 Tim Slippy, Electrical and Computer Engineering
Tim Slippy grew up in Sandpoint, Idaho, the son of a Vandal engineer. Ever since he was 12, he knew he wanted go to attend U of I College of Engineering. He will graduate this May with a bachelor of science in Computer Engineering. Slippy has been a member of the University Honors Program throughout his college career and enjoyed the company of fellow academically-oriented friends. During his sophomore spring semester, Slippy enjoyed the experience of being a TA for an ECE lab section. For his junior spring semester, Slippy was the resident assistant for Willey 2nd floor in Wallace. He completed an internship with Garmin in Kansas City after his junior year. After graduation he plans to continue his career with Garmin AT in Salem, Oregon.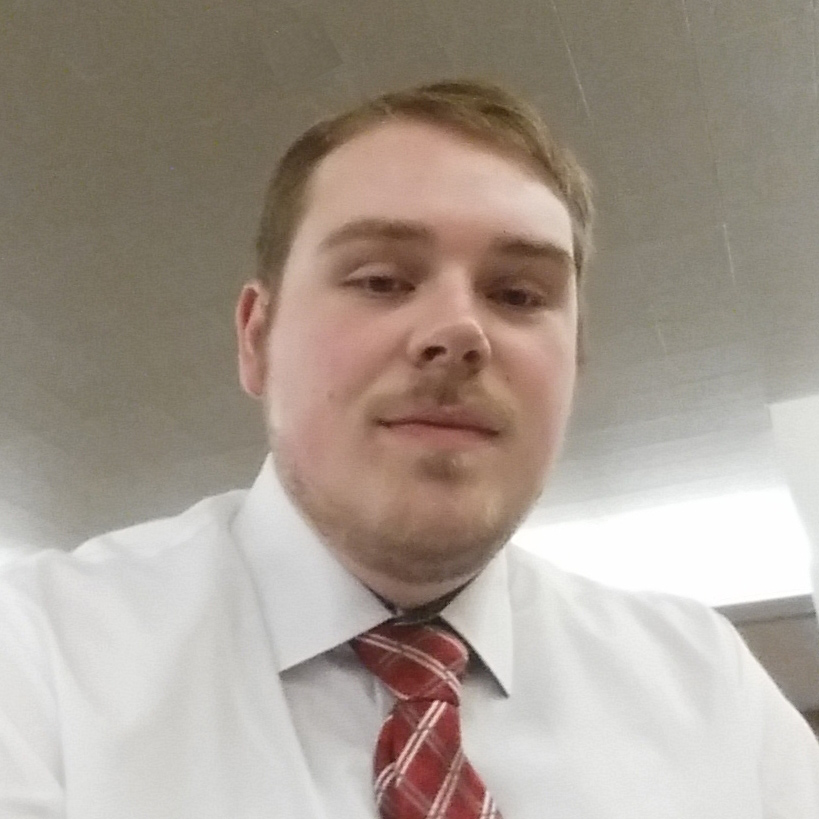 Adam Spencer, Chemical and Materials Engineering
Adam Spencer grew up in Walla Walla, Washington and chose to pursue a degree in chemical engineering to combine two of his passions — chemistry and designing systems. Spencer's experience at the U of I has turned his original passion into the several invaluable experiences that showed him the diversity of the chemical engineering field, and gave him the drive to continuously learn and teach others. Spencer was a 2015 INBRE fellow and continued undergraduate research through both his junior and senior year. Additionally he was an undergraduate teaching assistant for several freshman courses. This gave him the opportunity to work one-on-one with new students are share his enthusiasm for engineering. Spencer most recently participated in the New Mexico State University's Institute for Energy & the Environment WERC International Environmental Design Contest. His team won judges choice for best presentation on waste water reuse. After graduation Spencer plans on working for Bechtel Marine Propulsion Corporation at the Nuclear Power Training Unit in Charleston, South Carolina.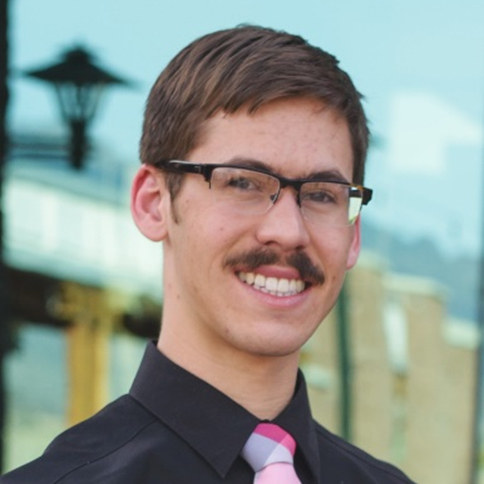 Antonius Stalick, Computer Science
Antonius Stalick grew up in Longview, Washington and graduated valedictorian from R.A. Long High School. Upon graduation, he received a Bio-Resource Engineering Scholarship to the University of Washington. Stalick transferred to the U of I in spring '14 and will graduate spring '16 summa cum laude from the University of Idaho with a Bachelors of Science in Computer Science and a Minor in Mathematics. He has been a recipient of the National Science Foundation's Scholarship for Service in the Computer Science Department since spring '15 and has served as a researcher at the University of Idaho's Center for Secure and Dependable Systems since Fall '14. He is a member of the Association for Computing Machinery and a member of the Pacific Rim Collegiate Cyber Defense Competition team fielded by students of the University of Idaho, which placed 5th at the regional competition spring '16. After graduation, Stalick will pursue a graduate degree in Computer Science from U of I. As a Scholarship for Service recipient, Stalick plans to secure a computer security position with the government to protect and secure our interests in cyberspace.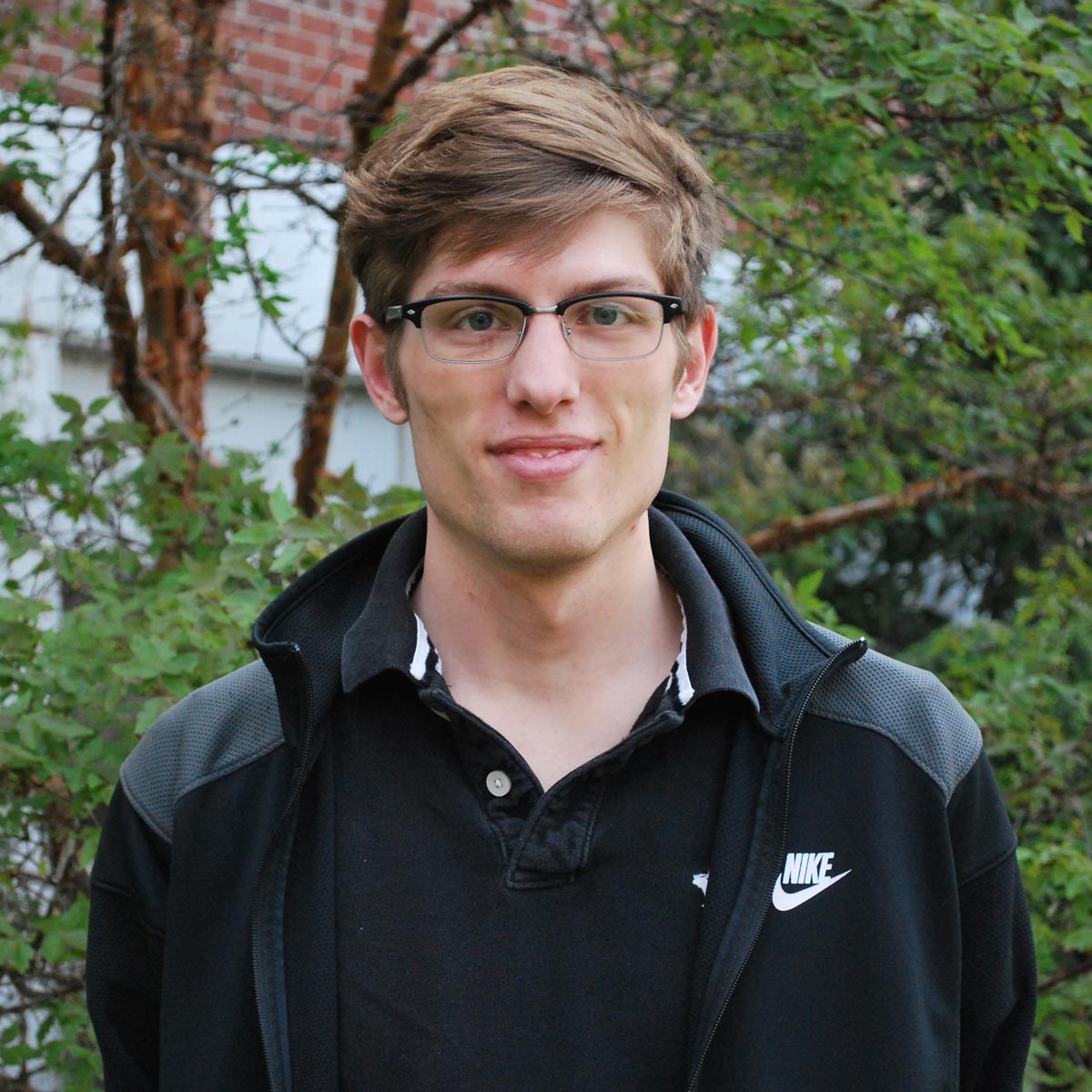 Kylie Touchstone, Mechanical Engineering
Kylie Touchstone was raised in Boise, Idaho and always enjoyed math and science which led her to study engineering at U of I. She will graduate this May with a bachelor of science in mechanical engineering and a minor in physics. She is the first generation in her family to attend college. She has greatly enjoyed all of what U of I has to offer and is specifically interested in the fields of solid mechanics and modeling. Touchstone has been a part of Engineering Scholars, Society of Women Engineers (SWE) and Tau Beta Pi. Upon graduation, she plans to work full-time at HP Inc. as a mechanical hardware engineer in Boise, Idaho.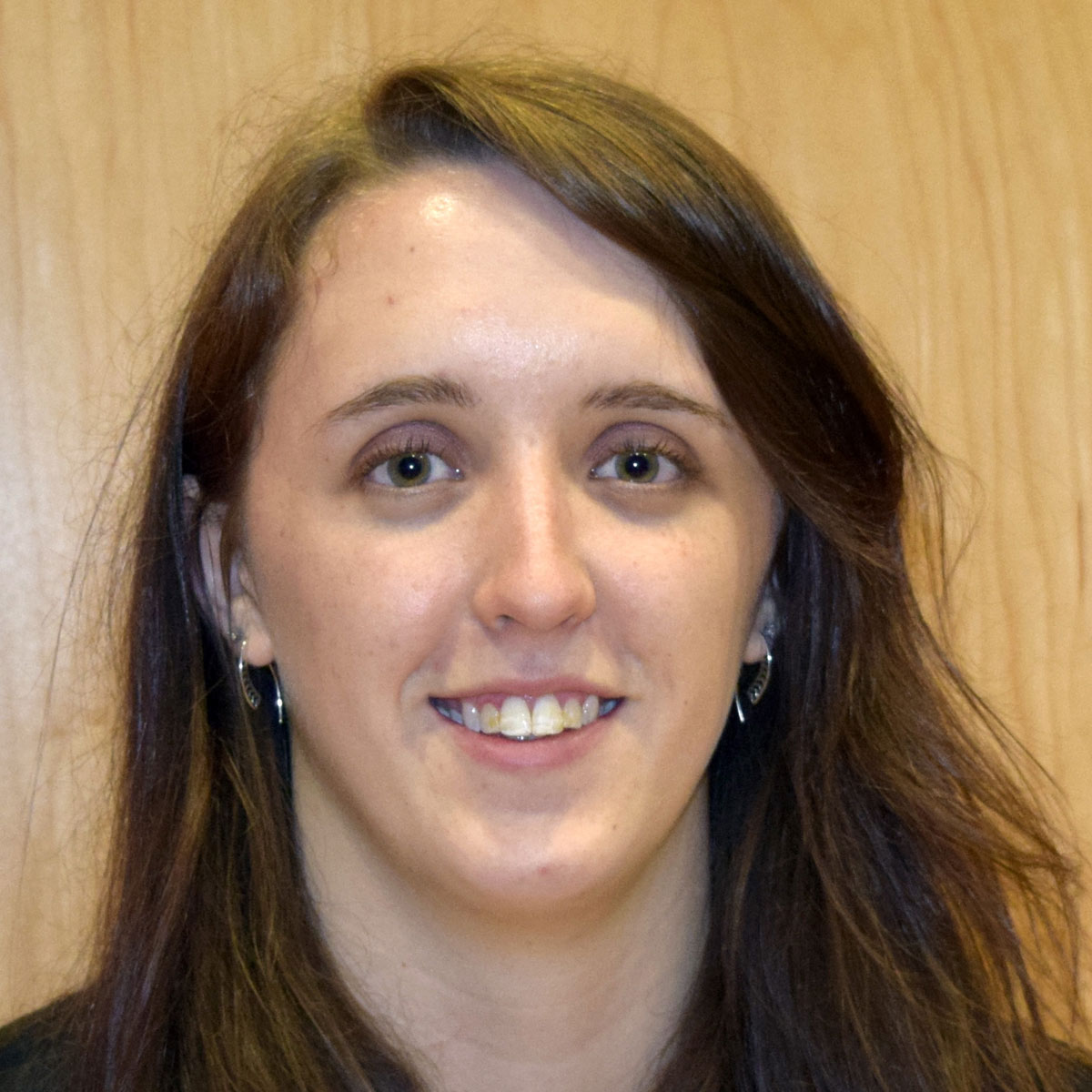 OUTSTANDING GRADUATE STUDENT
Stephen Goodwin
Stephen Goodwin first came to U of I from Coeur d'Alene, Idaho in fall 2010, when he began his undergraduate studies. After completing his Bachelor of Science in Mechanical Engineering in spring 2014, he felt like he had "unfinished business" on projects he had started his senior year, and decided to pursue his master's. His research interests are in design and development of robotic devices for the medical field. Specifically, he has worked with Mechanical Engineering faculty on the Development of PARTNER, a robot designed to help stroke patients during physical therapy. While at U of I he has enjoyed mentoring undergraduate courses, working with the Vandal Atmospheric Science Team, and competing in the American Society of Mechanical Engineers (ASME) MicroBaja Competition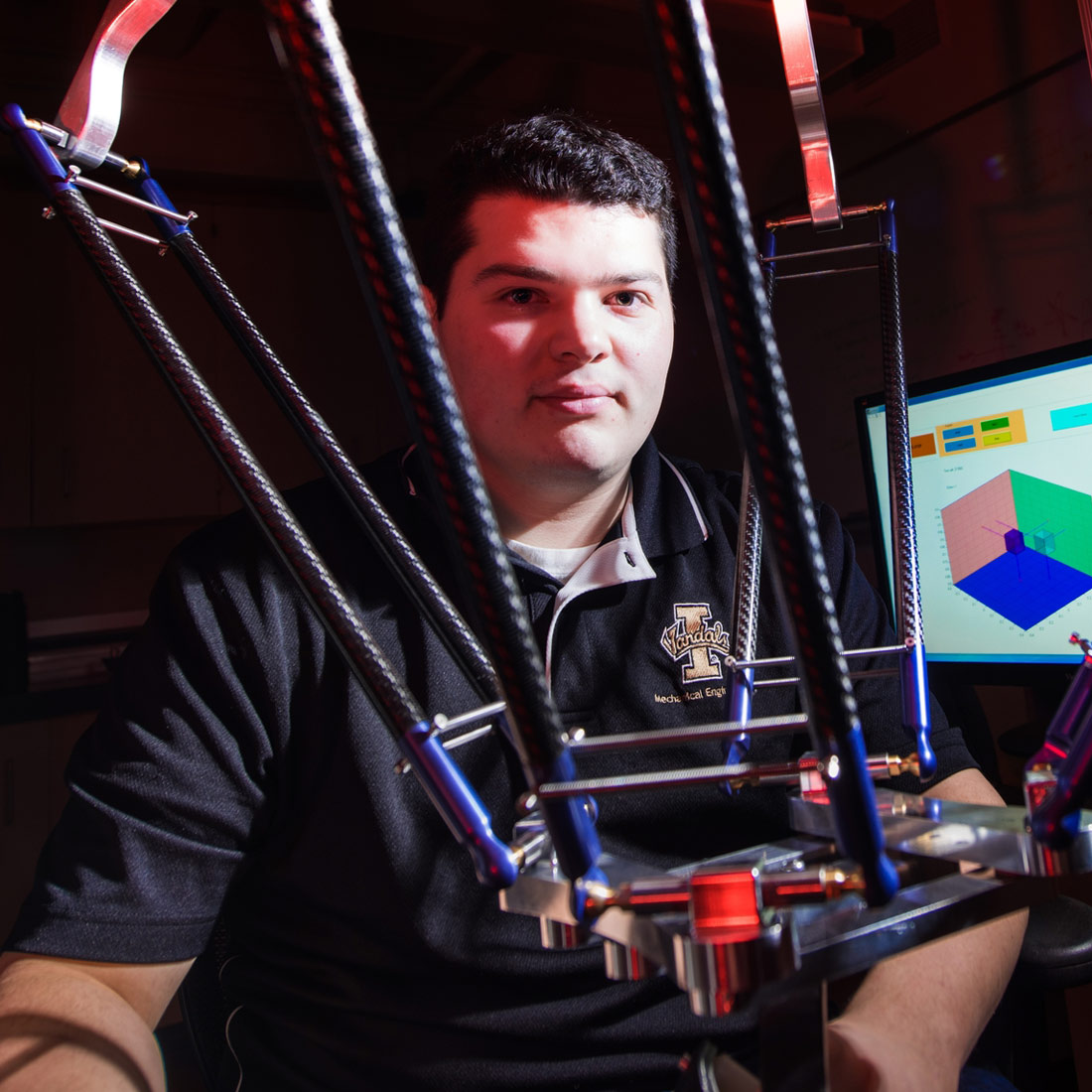 OUTSTANDING GRADUATE STUDENT PUBLICATION
Steven Sitler
Steven Sitler was born and raised in Colville, Washington, but has spent almost all of his adult life in Moscow. His lifelong passion for problem solving led to a bachelor's degree in Chemical Engineering. After receiving his bachelor's degree at U of I, he went on to pursue his master's degree in Materials Science & Engineering which he earned in 2013. Currently, he is working towards a doctorate in Materials Science & Engineering. Sitler's research interests are in various aspects of energy conversion and storage. He is married to his lovely wife, Katie, and they have one son who keeps Sitler quite busy when he is not working. After graduation, Sitler hopes to have a research company established for studying various applications of his honeycomb titania discovery and other energy related topics.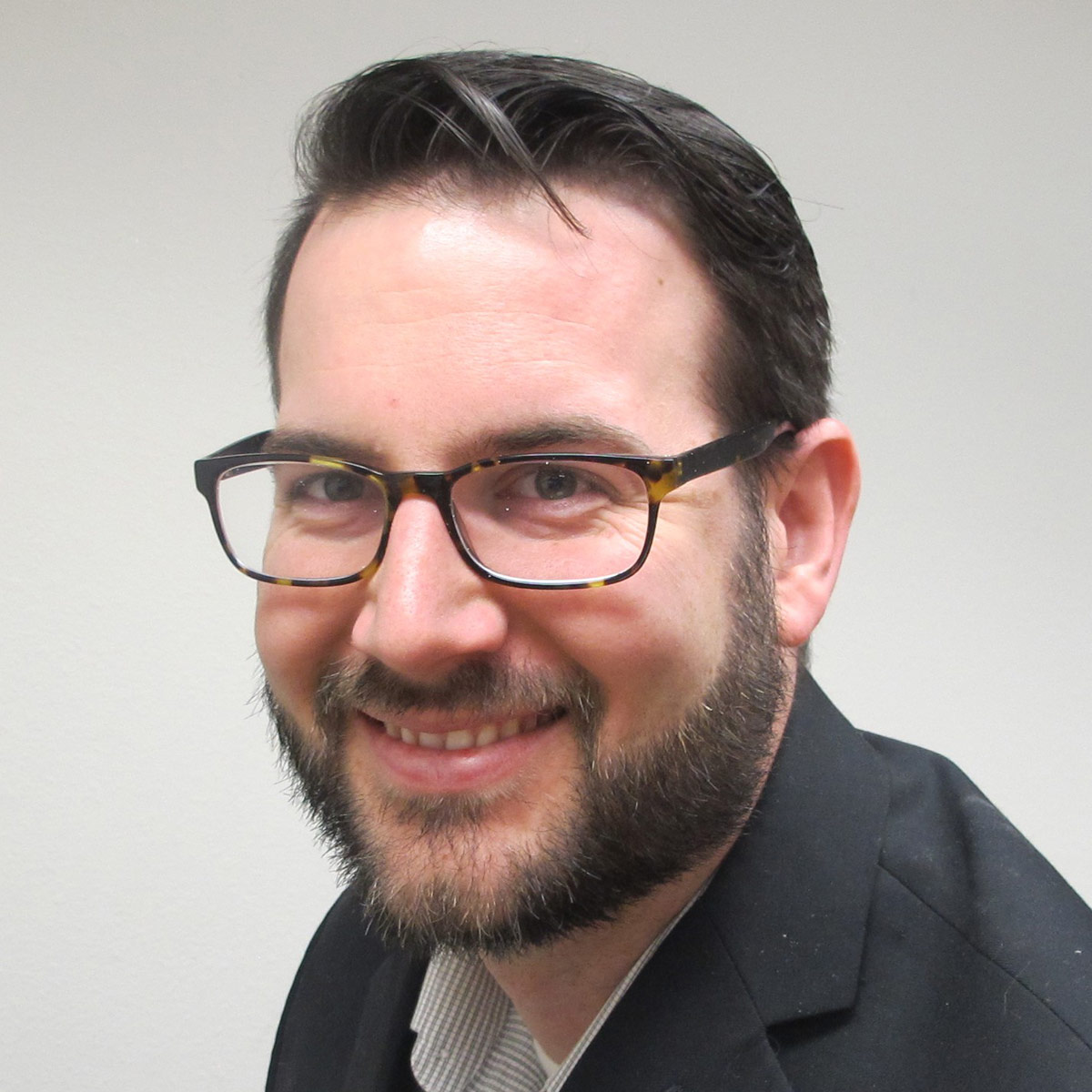 Ralph Budwig, Professor of Mechanical Engineering
Ralph Budwig received his bachelor's degree in mechanical engineering from the University of Colorado in 1977 and his doctorate in fluid mechanics from Johns Hopkins University in 1985. Budwig started working for University of Idaho as an assistant professor in 1985 and worked at the main campus in Moscow, Idaho for over 20 years, including six years as chair of the Department of Mechanical Engineering. During that time, he also worked as a guest researcher at several laboratories in the United States and Canada. Since 2007, Budwig has been located at the University of Idaho Boise Center. He is the former director of engineering for the Boise Center and the current director of the Center for Ecohydraulics Stream Laboratory, a $2M+ facility with multi-university, agency and company participation.
His areas of specialization include experimental and theoretical fluid dynamics; turbulence; optical, acoustic and thermal measurements techniques; and experimental methods. Budwig has taught extensively in the experimental methods area including required undergraduate courses as well as a specialized graduate level course on the subject of experimental methods in fluid dynamics. Budwig enjoys doing project work with graduate students and has been major professor to over 40 students at U of I.
Budwig is registered Professional Engineer in the State of Idaho, a member of the International Association for Hydraulic Research, the American Society of Mechanical Engineers, and the American Physical Society (Fluid Dynamics Division). Budwig leads the Professional Engineering Exam Review course which is a 12 session professional development course conducted at the Idaho Water Center once a year. Course sessions are taught by regional faculty and professionals and the students are professionals from SW Idaho companies and agencies.
Budwig has authored and co-authored numerous research publications in various engineering and fluid dynamics journals and has been the PI and co-PI of projects sponsored by agencies including NASA, the American Heart Association, the National Science Foundation, the National Institutes of Health, and Idaho Power.
OUTSTANDING YOUNG FACULTY AWARD
Joel Perry, Assistant Professor of Mechanical Engineering
Joel Perry received his bachelor's in mechanical engineering from Gonzaga University in 2000, and master's and doctorate in mechanical engineering from the University of Washington, Seattle, Washington, in 2002 and 2006. After a year and a half postdoc at the University of Washington Biorobotics lab, he spent six years abroad as a senior researcher and project manager at Tecnalia, the largest technology research center in Spain. Since 2014, he has been with the U of I Mechanical Engineering Department as an assistant professor and joins a growing number of faculty with multi-disciplinary interests in robotics, biomechanics and neurorehabilitation.
During graduate and post-doctoral work at the University of Washington, Perry was involved in the development of a 7 degree-of-freedom (dof) arm exoskeleton, a 5-dof high-precision positioning robot, a 5-dof surgical simulator, a novel 2-dof surgical grasper, and a 1-dof powered prosthesis for early-stance gait improvements in transtibial amputees. From 2008 to 2014, he worked in the Department of Rehabilitation Technologies at Tecnalia Research & Innovation in San Sebastian, where he managed R&D activities for the development of low-cost solutions for upper extremity rehabilitation. His work was acknowledged by the Spanish equivalent of the Economist (Actualidad Económica) with an award for Top Best 100 Ideas of the Year in 2012, and achieved recognition as a top five finalist for the EAR TO Innovation Prize the same year. In 2013, he received a TIFER fellowship (Marie Curie Action) to travel abroad as an international experienced researcher during which he served as adjunct at the U of I Mechanical Engineering Department and collaborated with Eric Wolbrecht. He joined U of I as an assistant professor in July of 2014.
Perry's research interests are focused on the development of exoskeletons and wearable robotics for neurorehabilitation, assistive technologies for disability, telerehabilitation, and rural patient care. He currently teaches undergraduate courses in mechanical design analysis and computer-aided design, is developing a new technical elective on assistive technologies for physical impairment, and serves as one of the faculty advisors in the university's nationally-recognized senior design program. In his passion to merge education and research to produce outcomes with real-world impact, Perry is also a member of the university's Intellectual Property Committee, and seeks to involve students in the development and protection of new technologies for industry.
Since joining U of I, Perry was awarded a 5-year grant from the NSF to develop a novel instrument for assessment of neuromuscular impairment, a U of I Seed Grant toward the purchase of a laser cutter, and support for several student design projects from industry. He has authored or co-authored eight journal papers, 24 conference proceedings, three book chapters and three patent applications (one awarded, two pending).
FACULTY OF EXCELLENCE IN POWER AWARD
Herbert Hess, Professor of Electrical and Computer Engineering
Herbert Hess is professor of electrical engineering at U of I, where he has served on the faculty since 1993. He earned his bachelor's in applied science and engineering from the U.S. Military Academy at West Point in 1977, his Master of Science degree in Electrical Engineering from the Massachusetts Institute of Technology in 1982, and his doctorate in electrical engineering from the University of Wisconsin-Madison in 1993.
Hess teaches power and electronics. He began his teaching career at the U.S. Military Academy, teaching all but one of the department's EE courses. At U of I, he teaches a balance of junior, senior and graduate courses. He actively involves students in the lessons, requiring student presentations on homework and technical topics. His lectures often have live demonstrations of electrical phenomena and apparatus, often with students participating and with astonishing results. He takes students on tours of local dams and generating stations and to industry sponsors and technical conferences. His senior design projects on a wide range of electrical, mechanical and chemical topics are popular with students and with industry and military sponsors. His students at U of I have voted him ECE Outstanding Teacher seven times, including 2016.
His research work is in electronic conversion of power, great and small. His research projects form a picture of advanced technology applied to Idaho and regional industry: forest products, mining, agriculture, semiconductors, transportation (aircraft, Navy ships and automobiles), batteries and energy storage, electrical transmission and distribution, and renewable energy. He won a best paper award in the IEEE Power Electronics Transactions and has written several best papers for IEEE and ASEE conferences. He holds six patents and has written more than 110 technical papers.
Hess has extensive service in the IEEE and ASEE. He has organized a number of international conferences, most recently serving as general chair of the 2015 IEEE International Electric Machines and Drives Conference. He serves as chair of the Power Electronics Technical Committee of the IEEE Industrial Electronics Society (IES) and on the IES AdCom (Board of Directors). He has chaired the ASEE Energy Conversion and Conservation Division (two terms), Instrumentation Division, and Electrical and Computer Engineering Division.
Hess served 32 years in the U.S. Army in active and reserve appointments. His assignments included company command in Korea, faculty positions at West Point and at the U.S. Air Force Academy, and research and engineering positions in Army laboratories. Hess retired from the U.S. Army Reserve in 2005 at the rank of Lieutenant Colonel.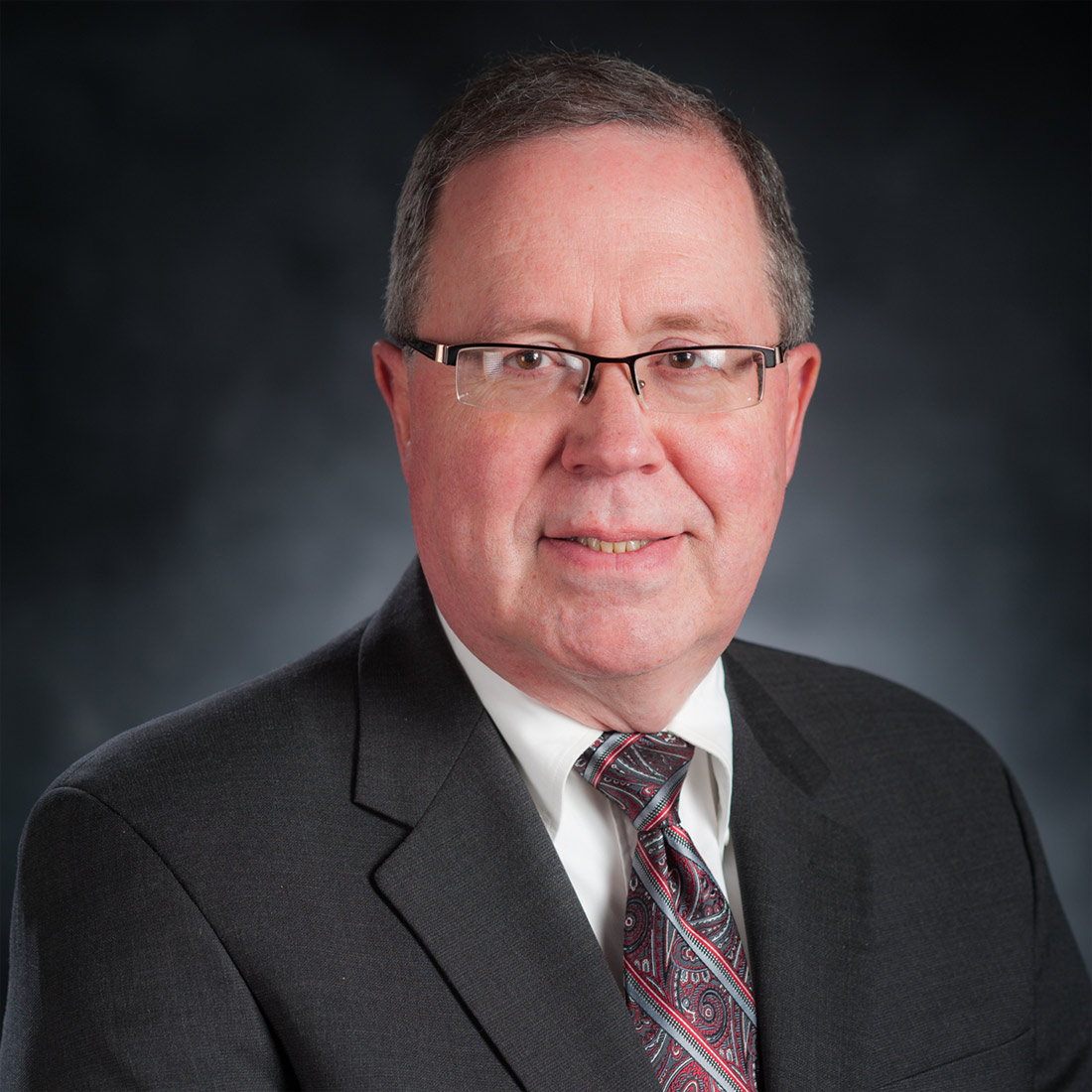 Erin Buurkarl, Department Manager, Civil & Environmental Engineering
Erin Buurkarl was born and raised in Idaho Falls, Idaho moving to northern Idaho in 1999 to attend college. Buurkarl has been employed at U of I since 2007, working first in Accounts Payable and later in the College of Letters, Arts and Social Sciences. She came to work in the College of Engineering in 2014, and is currently the Department Manager for Civil & Environmental Engineering. Buurkarl has an Associate's Degree from Walla Walla Community College in Business and Accounting. She is also a proud Vandal alumni, receiving her Bachelor of Science degree in Organizational Sciences with an emphasis in workplace relations from U of I in 2012. Buurkarl enjoys being able to support faculty and students through her work and being part of the U of I family. Buurkarl also works as an event coordinator at the 1912 Center, which affords her the opportunity to interact with the Moscow community at-large. Erin's son Alec is a freshman at Moscow High School.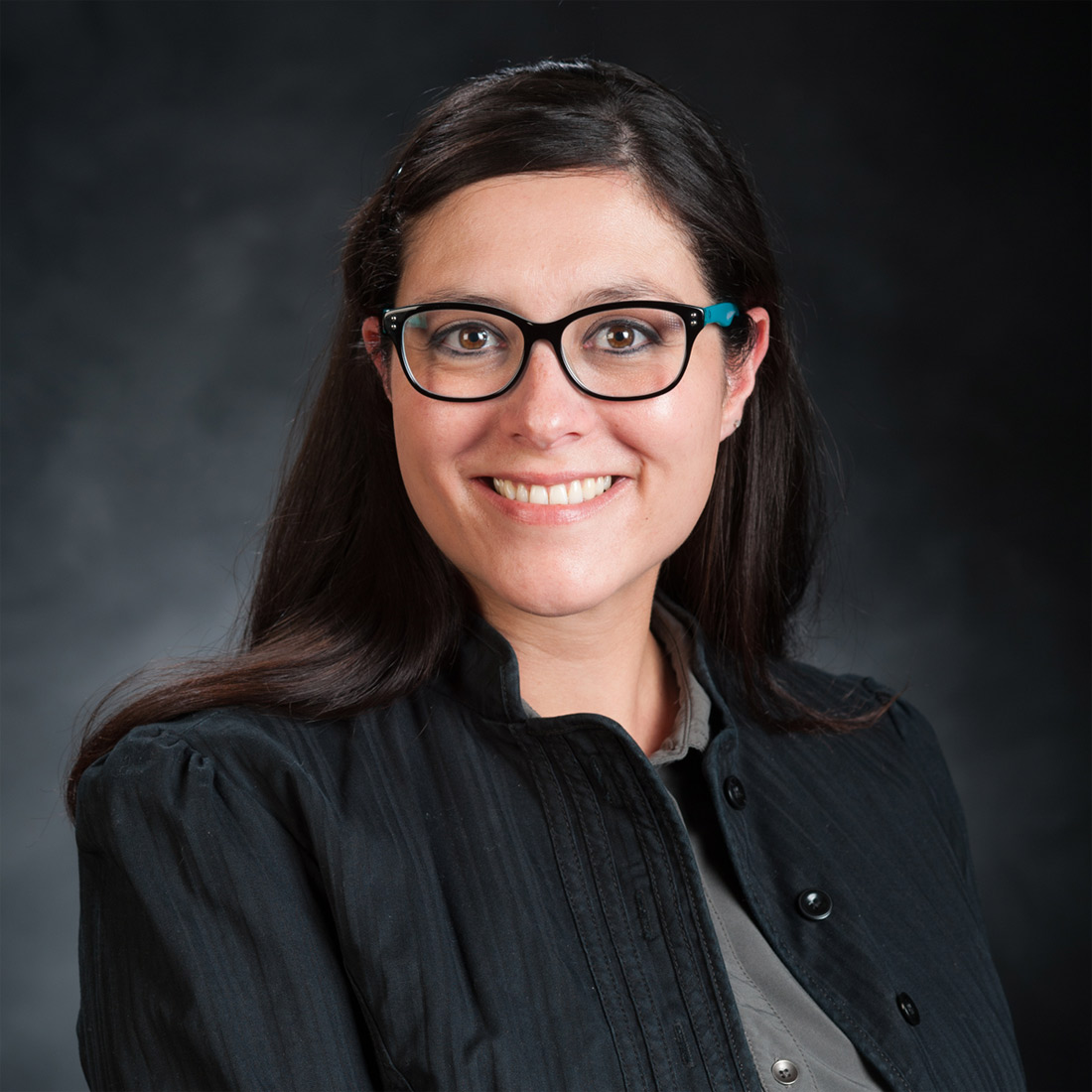 Randy Montambo, Web Application Developer, Engineering Outreach
Joining Engineering Outreach (EO) in 2014, Randy Montambo evolved EO's online course processing pipeline from standard to high-definition providing distance students with better course quality while insuring compatibility with their existing technology. Montambo has a passion for the great outdoors, spending much of his free time introducing his four children to hunting and fishing. Montambo will be joining our university's 2022 class this fall semester as an undergraduate in Computer Science.
Elaine Queener, Office Specialist, Mechanical Engineering
Elaine Queener was born in Moscow and raised in a musical family. She spent two years at Oberlin Conservatory (Ohio) before realizing that she didn't have the necessary desire to be an opera singer; the U of I was a better fit, and her degree is in Elementary Education. Queener enjoyed teaching fourth grade for three years but then returned to U of I to work in the Music Department for nine years before leaving to raise her two sons and teach piano at her studio in Troy. In 2003 she returned to the U of I Music Department. This return to campus reminded her that working with faculty and students was challenging and rewarding. She has found great satisfaction working in the Mechanical Engineering Department and learning about engineering. When not guiding engineering students and faculty, as well as piano students, she might be pursuing wildflowers with her photographer husband, gardening, knitting, or visiting children and grandchildren.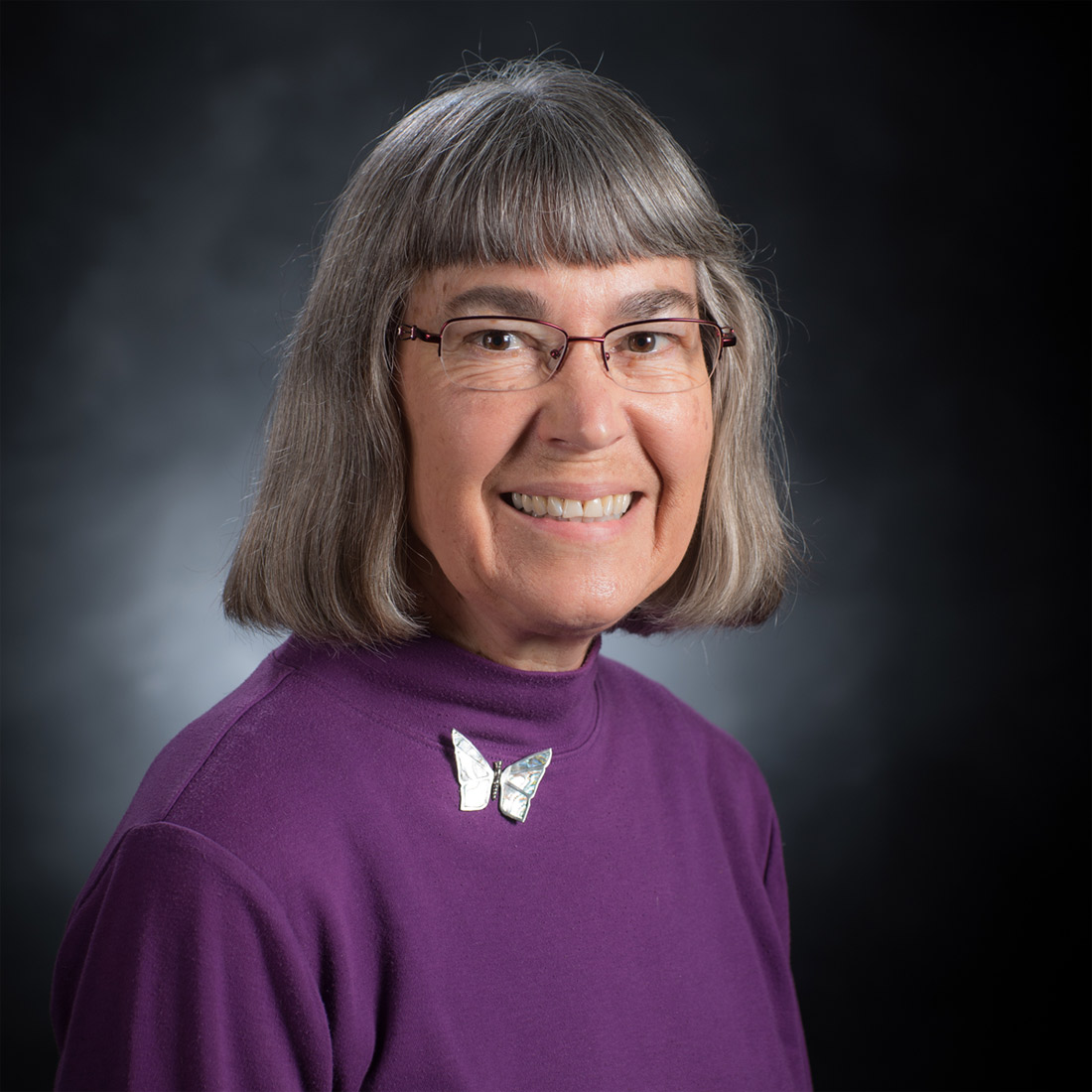 Judy Vandegrift, Management Assistant, Biological Engineering
Judy Vandegrift is the Management Assistant of the Department of Biological Engineering. She has been employed by the BE Department (previously BAE) at the U of I since October 1999. Over the course of her dedicated career, she has seen many changes within the department, including personnel, student curriculum and position duties. With her accumulated 16-year experience with the department, she was the key person to help the department in the transition from College of Agricultural Life Sciences to U of I Engineering. She will tell you the best part of her job is interaction with the students, helping them plan their course of study and making sure they know her door is always open. Vandegrift enjoys working with faculty and staff in BE as well as across campus. Many of her hours away from campus will find her spending time with her two grandchildren, planning her next quilting/sewing project or researching new camping spots to visit.