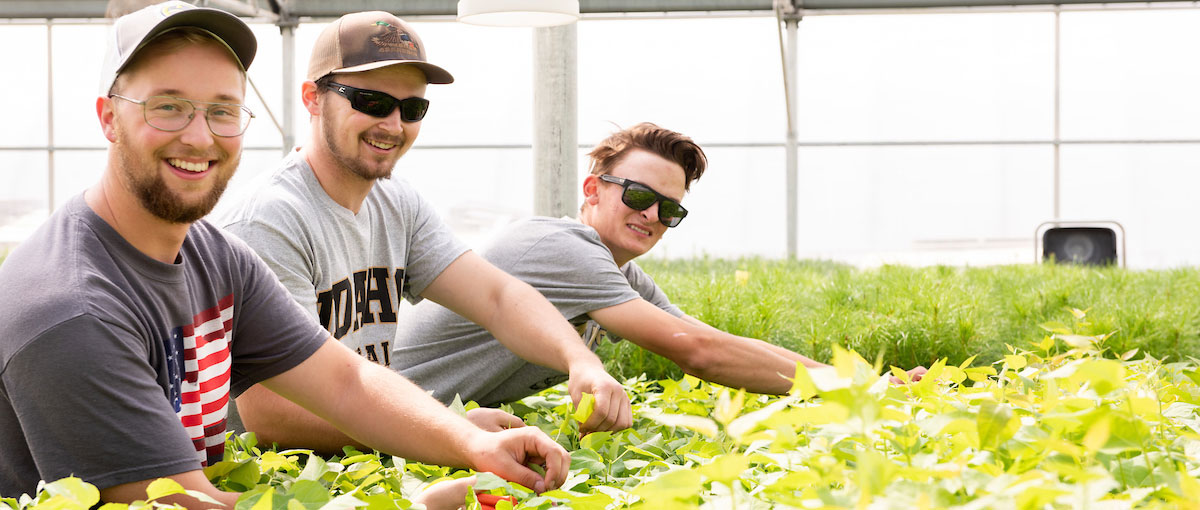 Center for Forest Nursery and Seedling Research
The University of Idaho Center for Forest Nursery and Seedling Research (CFNSR) highlights the key components of a land-grant university: teaching, research, and service. The Center operates the Franklin H. Pitkin Forest Nursery and the Seedling Quality Assessment Laboratory, and is a global leader in native plant regeneration education and research.
Former students have become leading horticulturists, seed specialists, researchers and nursery growers in both the public and private sector.
The Center for Forest Nursery and Seedling Research mission focuses on native plant regeneration. We teach students and professionals, conduct relevant research, and serve the native plant industry by sharing information and producing high-quality nursery stock. This mission leads to a set of five goals:
To conduct research that will improve plant regeneration success, conservation and the restoration of native plants and their habitats
To produce top-quality nursery stock relevant to the needs of Idahoans
To prepare our graduates to be leaders in their fields
To be the source of information for those seeking help in native plant regeneration
To strongly support students with perennial assistantships, scholarships and awards
Our Arbor Day Celebration has been rescheduled to June 12 & 13.