Hooked by Jazz
Since Joining U of I Faculty, Kate Skinner Plays Instrumental Role at Festival
As an undergraduate music student in her home state of Utah, and long before becoming a professor at the Lionel Hampton School of Music, Kate Skinner was introduced to the University of Idaho and its music school through the jazz festival.
Skinner grew up in an extended family of musicians who performed music gigs to supplement their incomes, and she was the first in her family to formally study music.
As a college piano student, Skinner visited the Lionel Hampton Jazz Festival and was immediately hooked.
"I just loved the area and the campus," Skinner said. "I knew I would come back here someday."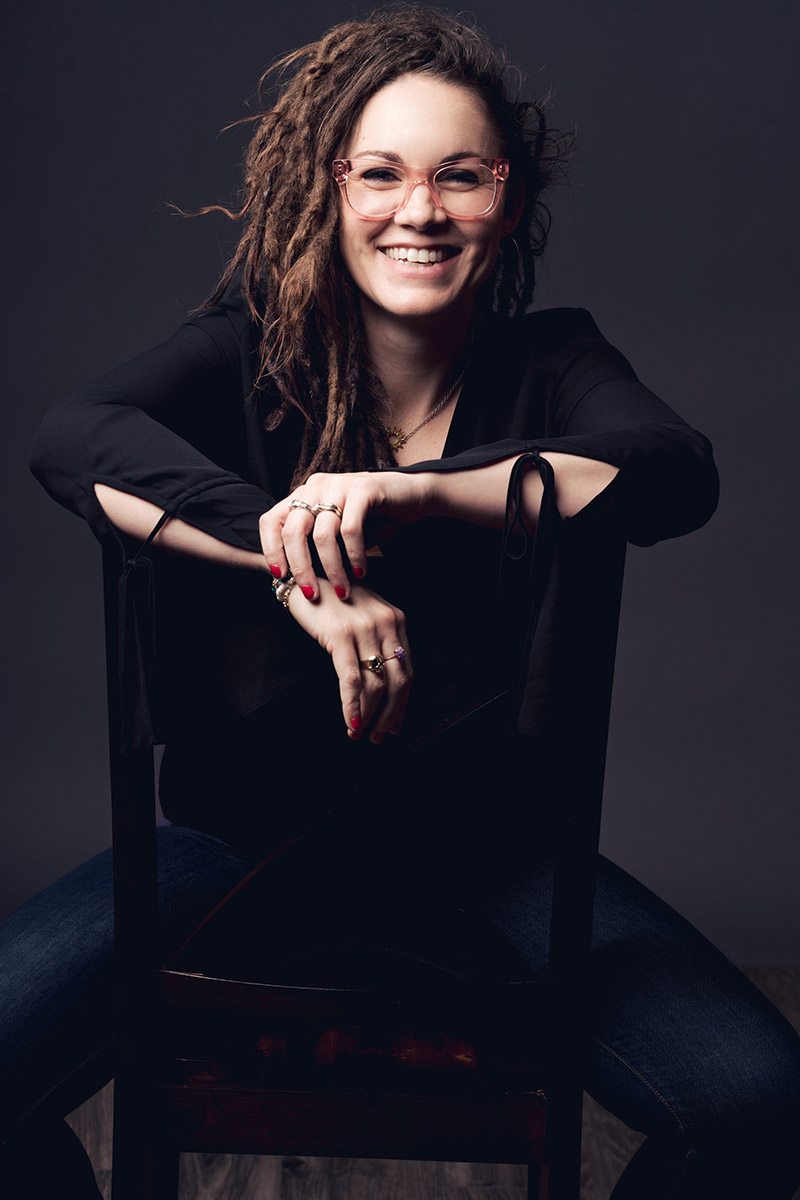 She wasn't alone. The university's jazz festival, an annual rite that began in the 1960s and 40 years ago was named after jazz great Lionel Hampton, has been a conduit that brings students of all stripes to visit and later enroll at the university.
According to a recent survey conducted by Steven Peterson in U of I's Department of Business and Economics, the jazz festival recruits about 25 new students to the university annually.
"Generations of high school students continue their education at U of I due to the great experiences they had from the jazz festival," said Josh Skinner, who manages the festival.
Only a small fraction of these students follow a music career, said Vanessa Sielert, LHSOM director.
"The jazz festival brings in more pre-college students than any other single event on campus," Sielert said. "A small number of these students will go on to a career in music, but a vast majority will go on to college. That is why we partner with the rest of campus to make the most of this three-day event."
The jazz festival brings in more pre-college students than any other single event on campus. Vanessa Sielert
In addition to recruitment, the festival – in a non-pandemic year – is an economic steamroller.
According to the survey conducted by Peterson, the signature event is responsible for generating more than $9.3 million directly and indirectly in gross economic activity, as well as supporting more than 120 jobs annually with average annual salaries and benefits of $39,421. The festival contributes about $209,239 in local property taxes and $438,206 in state taxes.
Because the 2021 festival is virtual due to COVID-19, it has the potential to expose thousands of additional students from across the world to the event.
"The festival is an important outreach to K-12 music educators," Sielert said. "Through this outreach, we are able to interact with students and establish long-term connections with music educators who in turn will consider us when thinking of places to send their students upon graduation."
As one of the small number of jazz festival students to continue on a career path in music, Skinner went on to earn a doctorate. She was hired five years ago to teach in U of I's school of music and now plays an instrumental role in the school and its festival.
"Kate has been an amazing addition to our faculty," Sielert said. "She brings her expertise in the jazz and commercial styles to our students, is always welcoming and eager to share her knowledge with our students and collaborate with our faculty."
As a pianist, vocalist and songwriter, Skinner taps her bluegrass and classical roots and ventures into R&B, funk and hip-hop genres. Her compositions and playing have won multiple awards.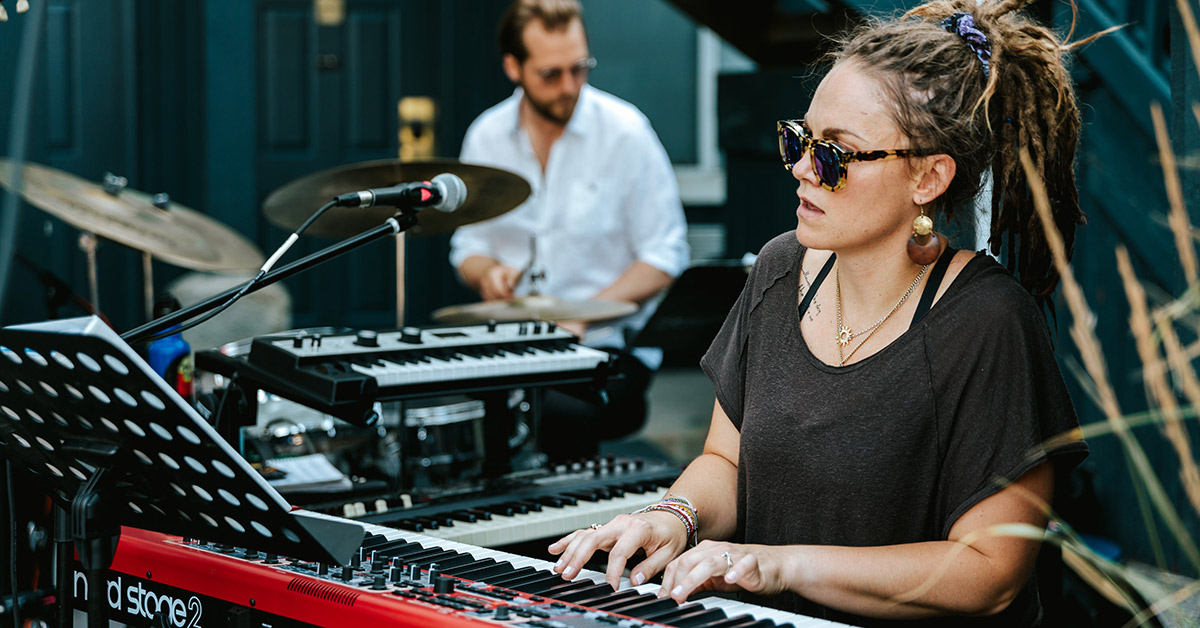 A recent composition by Skinner will be featured in this year's Jazz Education Network (JEN), a nationally recognized community of performers and teachers that helps develop and advance jazz through education. Called "If You Look In," the commissioned work is scored for soprano, alto, tenor and bass vocal jazz ensembles.
Because the entire 2021 program is virtual, workshops, one of the hallmarks of the festival in which students learn from musicians and performers like Skinner, will be online and available to schools for the rest of the school year. Student performances will be adjudicated via Zoom, and live evening concerts will be complemented by video footage of bygone jazz festivals including performances by Lionel "Hamp" Hampton, the festival's namesake.
Instead of playing host to hundreds of students from schools across the Northwest, jazz festival organizers expect the 2021 virtual festival to draw participants from hundreds of schools across a half dozen time zones.
"That's the silver lining," Sielert said. "We can reach a much bigger audience and hopefully we can inspire kids to study music and visit the University of Idaho campus."
Article by Ralph Bartholdt, University Communications and Marketing.
Banner photo by Lionel Hampton Jazz Festival
Posted February 2021.