Erin James Posits Literature as a Powerful Tool for Cross-Cultural Environmental Understanding in U of I Coursework and New Book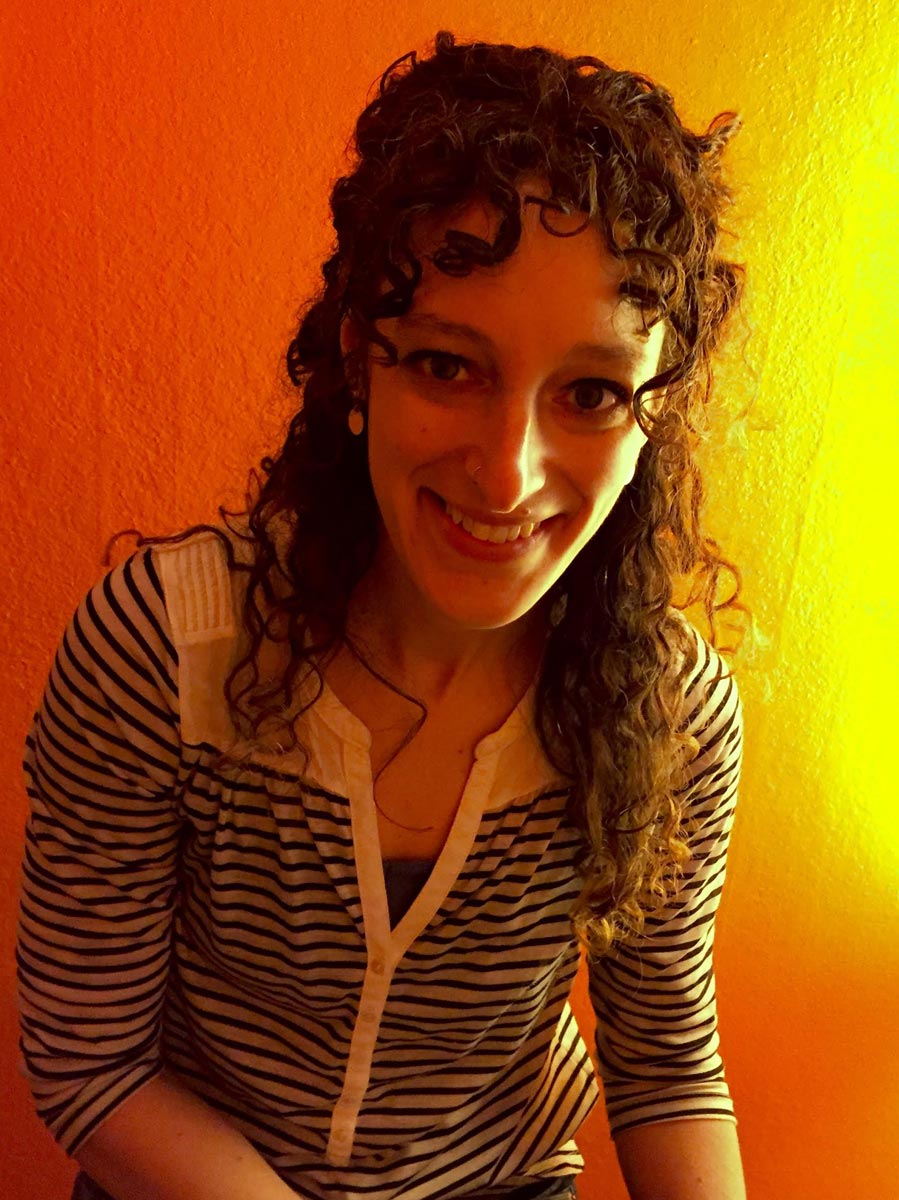 Every lover of literature knows that books enable readers to transport themselves to new worlds. Assistant professor in the University of Idaho's English Department Erin James studies how we access these virtual environments in a quest to foster positive environmental change.
In her new book "The Storyworld Accord: Econarratology and Postcolonial Narratives," James explores the unique potential of the reading process to evoke a deep awareness of different, even disparate environmental experiences. Her work combines the established disciplines of narratology and ecocriticism into a theory of reading she calls econarratology. She believes this new way of approaching literature could help solve tough environmental problems.
James' academic journey didn't begin in literature, however. She began her undergraduate program as a pre-med student studying biology and minoring in English at Acadia University in Nova Scotia, Canada. A Caribbean literature course changed her trajectory.
"I remember reading 'The Lonely Londoners' by Samuel Selvon, an author from Trinidad. He wrote about Caribbean immigrants' experiences in London after World War II," she says. "I remember thinking 'Wow. This is a completely different London than I've ever seen.' I was a white girl from the east coast of Canada who had read about London in lots of British novels. I had very few cultural touchstones in common with a post-WWII black British immigrant, yet I felt totally immersed in this different experience of London. I began to see how important cross-cultural interactions are — and how difficult."
James continued her love affair with multicultural literature, and graduated with a double major in English and biology from Acadia in 2002. Her graduate studies in English at the University of Warwick in England coincided with the expansion of ecocriticism — the study of literature and environment — which she embraced.
"In those days, you began to see American and British academics who wanted to explore the environment through fiction, nonfiction and poetry," she says. "Ecocriticism was a way to combine literature and environmental activism. Now there is a large group of us around the world who are both environmentalists and literature scholars. This book and much of my coursework are based on reading as a way for us to deal better with big global, transcultural environmental problems like pollution and global warming."
James believes that people from different cultures often miscommunicate when they speak to each other about the environment because they make faulty assumptions about the experiences of others. This miscommunication hampers efforts to solve global, cross-border, cross-cultural problems.
"We assume that people have the same ideas when they talk about, say, a forest, but there are so many cultural nuances, so many broad and subtle differences around the world that inform our understanding of what a forest is," she says. "Our understanding of environment is largely determined by the places and the cultures we inhabit. As readers, we have access to a wealth of 'storyworlds.' These storyworlds can profoundly broaden our understanding of other people, other cultures. I would love it if policy-makers read books that feature different cultural perspectives on environment and different environmental experiences in order to understand such cultural nuances."
James was hired by the University of Idaho in 2012 as a specialist in global Anglophone literature. She teaches courses in global literature, African and Caribbean literature and literary theory, and teaches specialized coursework for UI graduate programs.
"All of my classes have an environmental focus," she says. "I talk about environment a lot."
Last year, for example, James taught a senior seminar course for UI's Martin Institute, also in the College of Letters, Arts and Social Sciences, that looked at environmental perceptions across cultures. Student-chosen topics ranged from the fair trade flower industry, to environmental perceptions on either side of the Berlin Wall, to how the growing world populations of people who live and work in massive landfills think about what most Americans would call garbage.
In March, James will give a presentation at Moscow High School about the possibilities of combining English and environmentalism as a unified career path.
"I want these students to know that studying English will help them to become better thinkers and better writers, and that in turn can help us better understand how we perceive and inhabit our environment," she says. "I'm going to tell them 'if you are an environmentalist, don't discount English as a college major.'"
"The Storyworld Accord: Econarratology and Postcolonial Narratives" was published by the University of Nebraska Press in 2015. James' previous publications include essays in The Journal of Commonwealth and Postcolonial Literature, "The Bioregional Imagination" (U of Georgia P 2012), and "Teaching Ecocriticism and Green Cultural Studies" (Palgrave 2012). James also directs the Master of Arts in English program at UI.