FCS Connections, May 2021
Director's Message
Without a doubt, this year can be characterized as one of resilience and commitment. COVID-19 brought with it a series of truly unimaginable challenges, each one needing a creative and individualized solution. But we are resilient, and our steadfast commitment to our goals and aspirations are genuine and palpable. After all, as the oldest department at the University of Idaho (established in 1902), it's clear that this "ain't our first rodeo!"
We have so many successes to celebrate. First and foremost, congratulations to our graduating seniors. I hope your experiences and education at the University of Idaho have helped prepare you all to live your best lives. Please don't be strangers as you move on to the next phase of your lives, and always remember that your Vandal family will forever be here for you. We hope to see and hear from you for years to come.
In addition, I want to recognize our faculty, staff and students who have worked diligently this spring to produce so many impressive outcomes. For example, kudos to Sonya Meyer and several ATD interns who put together an amazing display of "Pre-Civil War to Gilded Age" dresses and other apparel this spring. You can read more about the display in this newsletter. The annual Etiquette Dinner was also a success, much to the credit of Katie Miner and her FCS 483 students. This year's menu theme was "Flavors of France" and was created by food and nutrition students Bin Liang and Rebecca Klaeui. As I write, our senior ATD students and faculty are busy preparing for the much-anticipated senior showcase and our dietetics faculty excitedly prepare for welcoming the first students officially enrolled in our new 3+2 M.S. Dietetics program.
I'm also pleased to report that our commitment to College of Agricultural and Life Sciences research and outreach missions continues to be strong. In this issue, you will learn more about some of the projects situated under these important land-grant umbrellas. Our faculty and students continue to address important topics, such as the nutritional and cognitive benefits of early beef introduction in the diet; understanding protein digestion in preterm infants; cow's milk and soy beverage allergies; optimal nutrition for firefighters; and the relationship between color and emotions in young children. In addition, our ATD faculty are trying to better understand how frequently (and why) people have their clothing altered for better fit.
Like all academic programs, we don't work in a vacuum. Financial and insightful support from alumni comes in many forms. For example, our External Advisory Committee (chaired by FCS alumna, Theresa Golis) is made up primarily of U of I FCS graduates. This group serves to not only advise what we do, but to also help advance our mission so we can best serve the citizens of Idaho. This spring, FCS was also financially supported in a big way during Vandal Giving Day — over $4,000 was donated that day, much from FCS alumni, faculty and staff. I can't thank everyone enough for supporting what we do.
I hope you enjoy this edition of FCS Connections.
Sincerely,
Shelley McGuire
Director and Professor of Nutrition
Congratulations graduates!
Hailey Allison — child development and family relations
Elizabeth Betancourt Medina — food and nutrition, nutrition option
Natasha Burton — child development and family relations
Saharah Chalupny — child and youth development
Chanel Drucker — food and nutrition, dietetics option
Jax Dunham — food and nutrition, dietetics option
Mallory Dykes — apparel, textiles and design
Alicia Fanning — personal and family finance
Megan Follett — food and nutrition, nutrition option
Chelsea Garcia — child development and family relations
Natalie Goetz — food and nutrition
Emma Grant — child development and family relations
Caitlynn Hewlett — child and youth development
Miranda Higens — child development and family relations
Jacob Hohenshelt — food and nutrition, dietetics option
Taylor Horning — food and nutrition, nutrition option
Brittany Hurst — child development and family relations
Jacklyn Jensen — food and nutrition
Elizabeth Johnson — food and nutrition, dietetics option
Anthony Jones — apparel, textiles and design
Emtenan Khoj — food and nutrition, dietetics option
Athena Kinsey — human development and family studies
Dianna Kuykendall — child development and family relations
Megan Limesand — food and nutrition
Emily Maus — food and nutrition, dietetics option
Alissa McCullough — food and nutrition
Sarah Michaels — food and nutrition, dietetics option
Bailey Potter — child development and family relations
Ashley Powers — child development and family relations
Carah Quigley — food and nutrition
Jordan Sage — child development and family relations
Anna Shaw — food and nutrition, dietetics option
Janae Smith — family development and aging
Kendi Smith — food and nutrition
Kara Story — food and nutrition, dietetics option
Kayla Turbak — early childhood development and education
Our stories
Understanding Milk Digestion
Kelsey Kolsky's fascination with nutrition stems from summers spent working at a Boise grocery store. After graduating from the University of Idaho in 2017 with a degree in biology, Kolsky returned to her summer job. When she was promoted to produce manager, she began researching the nutrition and health benefits of certain foods in order to answer customer questions and her curiosity grew.
"I really like the idea of nutrition and the science behind it," she said.
Kolsky returned to U of I in 2019 to pursue a bachelor's degree in food and nutrition, dietetics option. After taking a nutrition course from Yimin Chen, assistant professor in U of I's Margaret Ritchie School of Family and Consumer Sciences, she was presented an opportunity to participate in undergraduate research in Chen's lab. Chen's research focuses on improving the health and wellness of preterm infants and their lactating mothers.
"I had a little bit of lab experience from my first undergrad and I had always really enjoyed doing bench work," Kolsky said. "I was interested to see, since Dr. Chen is new and has to build everything from the ground up, I really wanted to see that process and how you make a lab successful."
Kolsky started working in the lab in summer 2020 and has helped on three projects, including a neonatal piglet model to research intestinal cells interaction with digested and undigested protein from human milk.
The research team will use piglets to study how milk is digested in the small intestines. One group of piglets will be fed human milk and the other group will be fed fortified formula. The team will then investigate the effects of the two feeding types on intestinal and brain development and functions.
Kolsky helped graduate student Laurel Nunez develop the feeding protocol for the study and works with other undergraduate researchers to feed and stimulate the piglets.
"This research on the piglet model will help shape our understanding on how milk is digested in the small intestines and its effects on infant brain development," Kolsky said. "This in turn can model how we view the effects of digestion in human infants."
Getting involved in undergraduate research has opened Kolsky's eyes to the protocols and steps that have to be put into place before a project can begin.
"You don't just have an idea and then start working on it," she said. "There's a lot of steps, and very small, minute steps, you have to take before you can even start doing the study."
Kolsky's experiences in undergraduate research will benefit her as she works towards a career in clinical dietetics. She is interested in disordered eating and older adult nutrition where she can have an impact in people's lives.
"I'm leaning more toward clinical dietitian at this point," she said. "Working in a hospital would be great or a retirement home. I want to be people focused and have that interaction."
Exhibit Tracks Fashion Migration West
Pre-Civil War to Gilded Age dresses and other apparel were displayed on the University of Idaho campus earlier this spring, thanks to the work of Sonya Meyer, a professor in the Margaret Ritchie School of Family and Consumer Sciences, and student interns.
The display offered glimpses of fashion's evolution over five decades more than a century ago and drew from the oldest items in the school's Leila Old Historic Costume Collection.
One of the oldest items at the exhibit was a wool dress made in about 1840 that was donated by Belle Sweet, the U of I's first professionally trained librarian, who joined the university in 1905 at age 26.
The exhibit followed successful events in recent years with live models to display items from the collection, said Meyer.
"Working with the collection, I soon realized we have several treasures that need to be shared with the public," she said. "A gallery exhibit is the only way to do so with limited stress on the garments."
Fueling Firefighters
After spending four summers as a wildland firefighter, Heidi Holubetz knows firsthand the physical demands of the job. Now as a graduate student in the Margaret Ritchie School of Family and Consumer Sciences, Holubetz hopes to assist the wildland firefighter community through nutrition education.
Originally from Cottonwood, Holubetz worked summers fighting fires with the Grangeville Helitack Crew while earning her bachelor's degree in food science from the University of Idaho. Although she had some knowledge of nutrition concepts, she found the nutrition information for firefighters lacking. Read the story.
Fueling Firefighters
Improving performance with nutrition education.
Faculty and student success
Food and nutrition students Jordan Burgess, Kenna Graves and Bin Liang were selected as North Idaho Area Health Education Center Scholars. The North Idaho AHEC was developed in partnership with the WWAMI Medical Education Program and U of I. The inter-professional and nationally recognized certificate program emphasizes a team-based approach to addressing health disparities and helps students heighten their understanding of the unique health care needs of rural and underserved communities.
Assistant Professor Yimin Chen received an $80,000 pilot grant from the NIH Center of Biomedical Research Excellence (COBRE) — Center for Modeling Complex Interactions (CMCI) to investigate peptide bioactivity in human milk via complimentary modeling and experiments. Chen will work closely with collaborator Jagdish Patel from the U of I Department of Biological Sciences and the Institute for Modeling Collaboration and Collaboration (IMCI).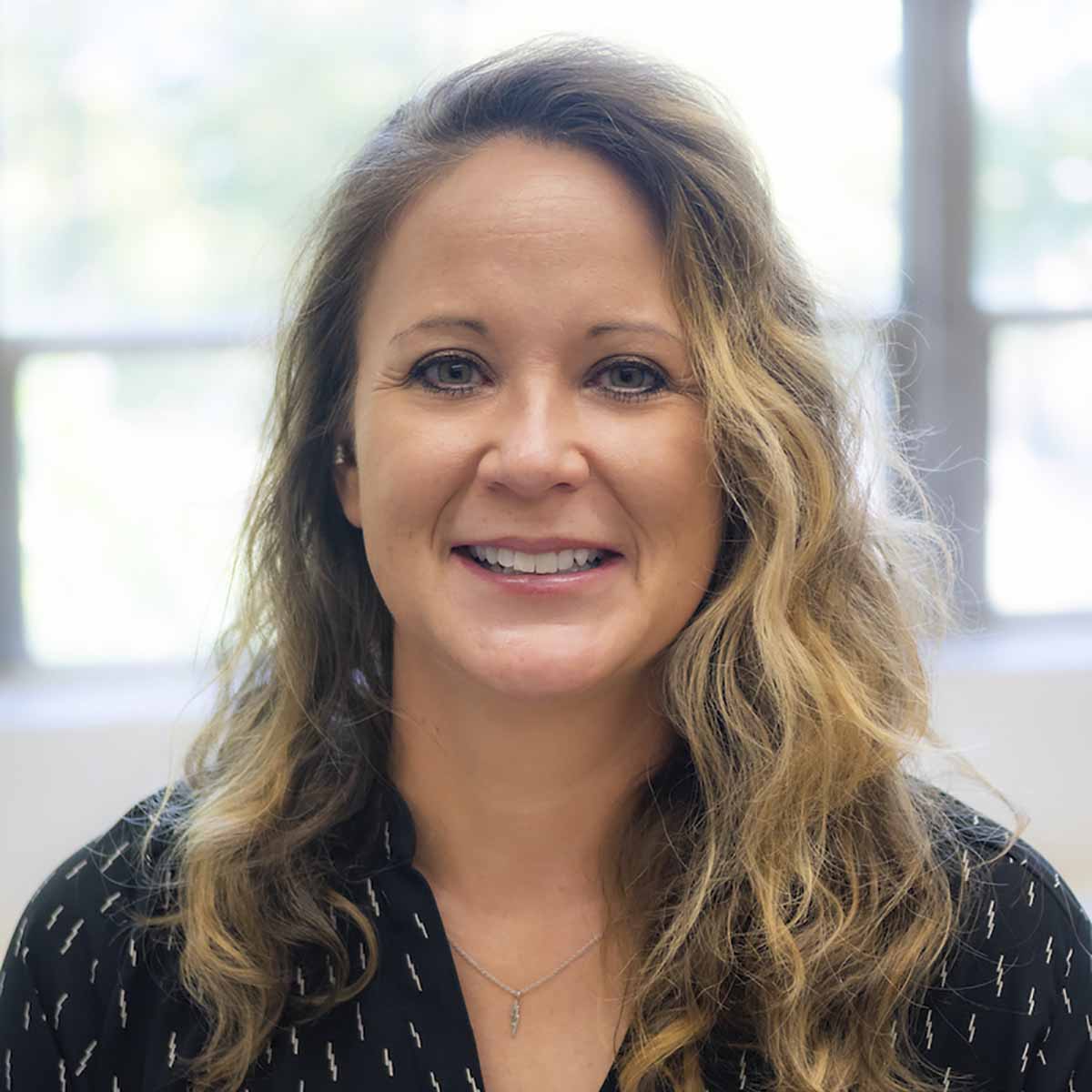 Associate Professor Erin Chapman was a recipient of a 2021 Virginia Wolf Distinguished Service Award from the University of Idaho's Women's Center. Each year, members of the U of I campus and local community are recognized with this award for their continuous dedication to activism for gender justice. Chapman exemplifies inclusion, gender equity and a welcoming environment for all and is actively breaking down barriers and bringing awareness to individuals' implicit bias to improve the climate of higher education.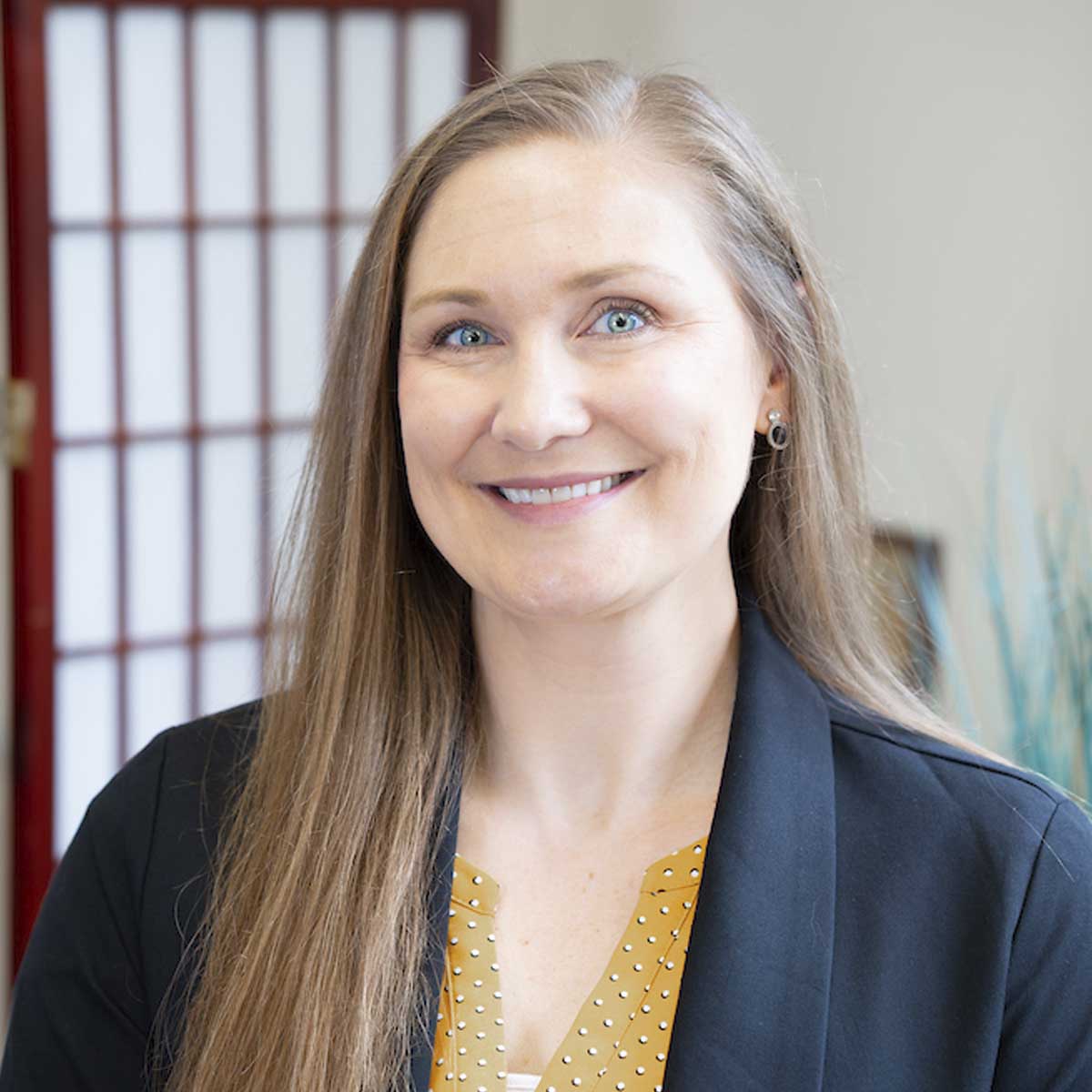 FCS honored several students with outstanding student awards:
Food and nutrition student Anna Shaw was named as an Outstanding Dietetics Student by the Idaho Academy of Nutrition and Dietetics. This award recognized the emerging leadership and achievement of students in ACEND-accredited and approved dietetics education programs.
FCS Director Shelley McGuire and Idaho Agricultural Experiment Station Director Mark McGuire led research that found breastfeeding women with COVID-19 do not pass along the SARS-CoV-2 virus in their milk but do transfer milk-borne antibodies that are able to neutralize the virus.
Emotive Intelligent Spaces
Many young children living in the Mountain West region face unique challenges that can affect their health and welfare, such as lower socioeconomic status, and limited access to healthcare and education. A new project, led by Assistant Professor Shiyi Chen, aims to address those health and education gaps by improving self-regulation — the ability to control emotional and behavioral impulses.
The project, Emotive Intelligent Spaces (EIS), is a multidisciplinary collaboration between the University of Idaho and Washington State University. The goal of this intervention study is to determine the effect of color on young children's emotions and cognitive performance.
The EIS consists of two adjacent 3x5 sq. ft. wooden wall panels with colored LED lights, creating a 90-degree semi-private space. Adaptable colored lights are controlled by a machine learning algorithm developed from a prior study. The EIS harnesses the power of artificial intelligence to detect children's emotions from physiological data in real-time to translate physiological signals into environmental changes that adequately respond to children's emotions, resulting in improved self-regulation, physiological stress responses and cognitive performance.
Chen recruited 40 preschool and kindergarten children from early childhood programs near Moscow. During the experiment, children were assessed under a combination of intervention and no intervention conditions. A digital wristband was used to capture children's real-time physiological responses, which were used to calibrate the machine learning algorithm's accuracy of interpreting three basic emotions (i.e., happy, angry and sad) based on children's physiological data.
Findings from the study will help researchers understand how color perception is associated with emotional state, and how this association may impact children's self-regulation and cognitive performance. This study is funded by the Mountain West Clinical Translational Research Infrastructure Network. In the near future, Chen and her team plan to expand the application of EIS to children with special needs. Learn more.
Breastfeeding and Food Allergens
FCS Research Specialist Cassandra Partridge is leading a study exploring the detection of cow's milk and soy proteins in breast milk to learn more about the presence of food allergens. Findings from the study will be used to develop tools that would allow women to test their milk for common allergens — like cow's milk and soy — before feeding their breast milk to their infants.
Partridge is recruiting volunteers who will be asked to complete several questionnaires, eliminate cow's milk and soy products from their diet, and provide samples of breast milk and maternal/infant stool over a period of 20 days. Participants will also be asked to consume approximately 1-2 cups of soy milk for three days of the study and 1-2 cups of cow's milk for three days of the study. To learn more or participate, please contact Cassandra Partridge at milk-allergens@uidaho.edu, call 208-301-3740, or visit: https://www.uidaho.edu/milk-allergens.
This research is part of an Idaho Global Entrepreneurial Mission (IGEM) grant that was awarded to Shelley McGuire (FCS), Mark McGuire (AVFS) and Trillitye Paullin, a molecular biologist who is developing the home test for breastfeeding mothers to test their milk. Partridge's work is an independent study of Paullin's method to validate the test for market use. Learn more.
Thank you!
FCS donors, alumni and friends contributed more than $4,000 to the department during Vandal Giving Day in April. A huge thank you to everyone who contributed, including Chris Sheldon, Laura Thomas and Wayne and Peggy Thiessen who gave matching gifts to help us reach our goals.
---
Featured events
Textiles Base Camp | June 16-18
This virtual summer workshop series will cover zero waste, digital fashion illustration and flat patternmaking. Cost is $80/person and registration closes May 31.
Virtual Summer Design Days | June 24-25
This live online workshop series is for students interested in exploring a wide range of art and design disciplines through hands-on projects. Cost is $175/person and registration closes June 1.
CALS Days: Explore a Future in Agriculture, Food, Family and Consumer Sciences | Sept. 24-26
The annual CALS Days event will be held in person on the Moscow campus and allows high school students the opportunity to learn more about U of I, attend hands-on workshops, compete in FCCLA skill demonstrations and discover all there is to know about the CALS family. Registration will be available in August.
---
Feedback or suggestions? Please pass them along through calsnews@uidaho.edu.
Sign up to receive FCS Connections as a biannual e-newsletter.