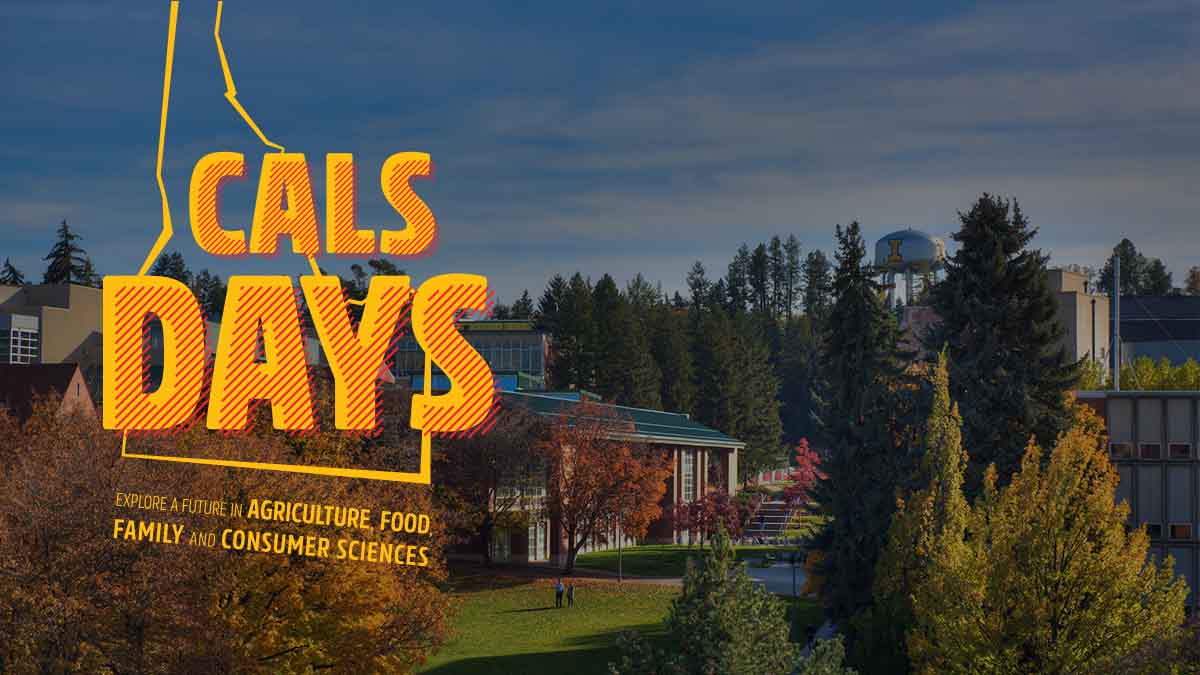 CALS Days 2021 — Saturday, Sept. 25
As the University of Idaho continues to navigate the evolving COVID-19 pandemic, CALS Days 2021 will be taking on an abbreviated format in an attempt to best steward the health and well-being of our university community and visiting guests.

We invite you to join us on campus this fall for a free, one-day event that will include campus tours, a boxed lunch, opportunities to engage with student clubs and explore degree options across campus while also participating in various contests like livestock and dairy judging.

For everyone's safety, we will be following any masking or social distancing guidelines per State of Idaho, City of Moscow and University of Idaho policies in place at the time of the event on Saturday, Sept. 25. Effective as of Aug. 11, 2021, U of I requires masks inside all university facilities.

Questions? Contact: Kacie Hoffman | kacieh@uidaho.edu.
Schedule
10-11:30 a.m. — Check-In (Agricultural Science Building, west entrance)
10-11:30 a.m. — Tours (Leave from Agricultural Science Building, west entrance)
Campus
CALS Farm
FCS Niccolls Building
11:30 a.m. to 1 p.m. — Check-In (Ag Biotech Lawn)
11:30 a.m. to 1 p.m. — Lunch and Club/Career Exploration (Ag Biotech Lawn)
1-5 p.m. — Contests
Livestock Judging (Animal Research Pavilion)
Dairy Judging — Dairy Center (following the livestock judging contest)