First-Gen Architecture Student Sets Sights on Affordable Housing
Yanira Saldana grew up in a low-income neighborhood in Garden City, now she wants to revive it.
Yanira Saldana often helped her mom clean other people's homes when she was growing up — and they were a stark contrast to her own.
Saldana, a junior in the University of Idaho's College of Art and Architecture, grew up in a mobile home in one of Garden City's low-income neighborhoods. The glimpses she got of more affluent areas made her consider the power of design — in particular, the way physical spaces impact a person's perspective and behaviors.
At home, Saldana began moving around her parents' furniture, experimenting with the effects different layouts had on her environment. She was watching many in her peer group drop out of school, start families at a young age and battle drug abuse. Saldana was intent on a different path, which meant maintaining a different outlook. She thought her physical environment could help.
When redistricting lines allowed her to attend a newly built junior high school when she was a teenager — instead of the older one her peer group attended — Saldana got another glimpse into a disparate world.
"You live in a trailer home and you're surrounded by all these people that are poor, but then you see that not everyone lives this way," said Saldana, 18, a student in architecture and interior design. "I was able to escape where I was from by going to school or events for school. The junior high most of my friends went to wasn't taken care of as well, and as I grew older I noticed how that had an impact on me, that you feel different in different buildings."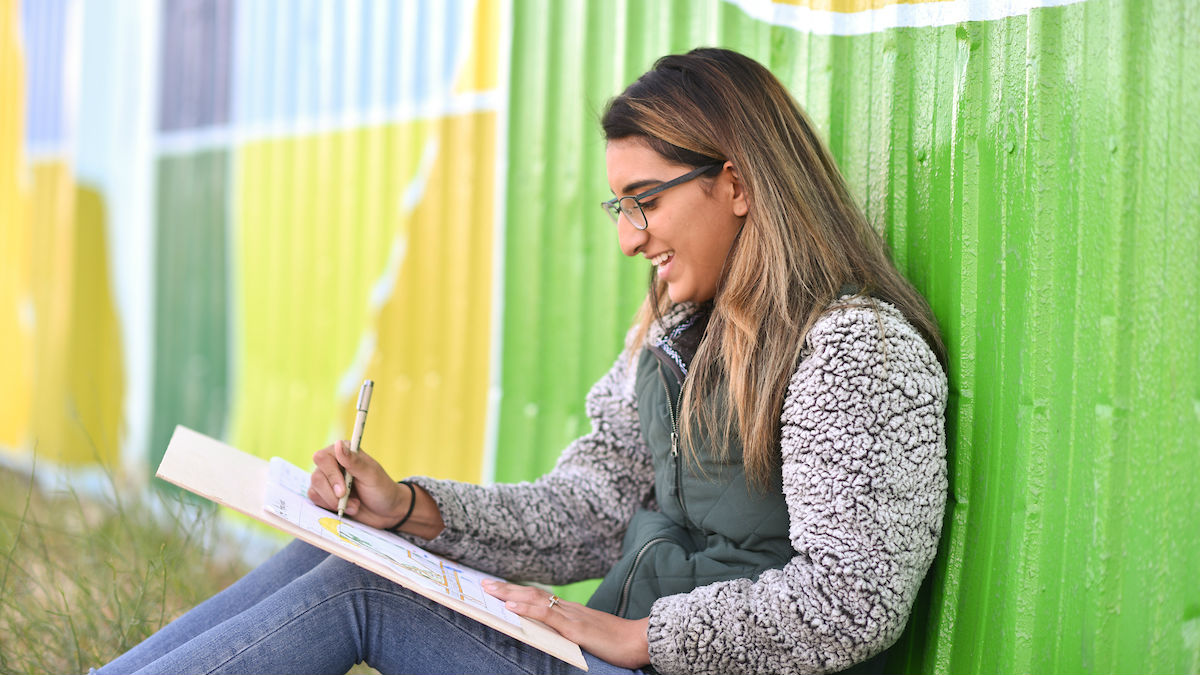 Witnesses to the affordable housing crisis in the U.S., Saldana's parents sacrificed a better quality home, and the associated mortgage, for money to put their kids through college. According to the National Low Income Housing Coalition, there are an average of 35 affordable and available housing options for every 100 extremely low-income renter households. Saldana's hometown of Garden City, part of the Boise metro area, is no stranger to that crisis.
Saldana wants to find a solution to this problem.
Finding Her Footing in Boise
As an architect, you have to go into the community and get to know people's needs and what design will best impact them. Yanira Saldana
Originally from an impoverished part of central Mexico — where Saldana said they've just begun building roads — her parents made their living raising cattle and pigs. Neither attained a high school diploma. Upon moving to the U.S. when Saldana was 2, Saldana's mom became a housekeeper and her dad found work as a carpenter. They insisted that she and her siblings pursue college.
"They've always said that they want us to become more than what they are," Saldana said. "They know we see them working every day and coming home around 8 o'clock at night. They want us to not be working those jobs."
When Saldana began researching colleges, she figured she'd stay in Boise. Architecture interested her, but it wasn't a degree offered in the area. She set her sights on marketing because the field still focused on elements of design, which would allow her to affect people in a positive manner. Most importantly, living at home would allow Saldana's family to save money on room and board.
"Since I'm a first-generation college student, I'm figuring out how college works all by myself," she said. "So I was kind of timid going away by myself. I felt safer and more comfortable staying in Boise."
Then Saldana got word that U of I was starting an architecture program in Boise for first- and second-year students. She'd already applied to U of I on a whim, expressed interest in design and was accepted. That path, however, seemed like a pipe dream.
Now it seemed possible.
In fall 2017, Saldana joined four other students to become the first group to go through U of I Boise's architecture program. Operating out of the Urban Design Center (UDC) downtown — which is the hub for the College of Art and Architecture's Boise-based master's programs in architecture, landscape architecture, bioregional planning, and integrated architecture and design — students can take the first two years of architecture classes at the UDC and then transfer to the Moscow campus.
For Saldana, this sealed the deal.
"I told my parents about it and they said, 'Well, it's still in Boise and we can afford that, we can make that happen. So I completely changed course," she said. "The University of Idaho gave me this awesome opportunity to stay home with my family and showcase to them, OK, this is what I want to study."
Saldana spent the first year studying the basics under Dwaine Carver, an affiliate associate professor of architecture.
"In downtown Boise you're surrounded by so much design," Saldana said. "It gave me a lot of opportunities to see good and bad architecture. And we were right next to the students getting their master's, so it was cool to see where they were versus where we were as beginners."
Carver, who witnessed the program's enrollment quadruple to 16 students in fall 2018, echoed Saldana.
"The proximity of freshmen and sophomores to the graduate students in Boise makes for a great atmosphere and a unique culture of learning," he said. "The Boise program also provides numerous opportunities to work with local organizations and agencies, both private and public."
I grew up in an area with a lot of trailer homes and poverty. My dream goal is to create better quality housing in places with a lot of poverty. Yanira Saldana
After completing her first year, Saldana caught wind of the college's BootCamp program on U of I's Moscow campus. The program started in 2013 to give advanced standing to transfer students from other institutions, internal transfers changing course from a different degree track, students with associate degrees from community colleges and bachelor's degree holders from non-design disciplines. Other students, like Saldana, are admitted on a case-by-case basis. During an intensive eight-week summer session, students take 10 credits worth of courses.
For Saldana, who has taken a year of coursework in Boise and just finished BootCamp, this means she bypassed her entire sophomore year.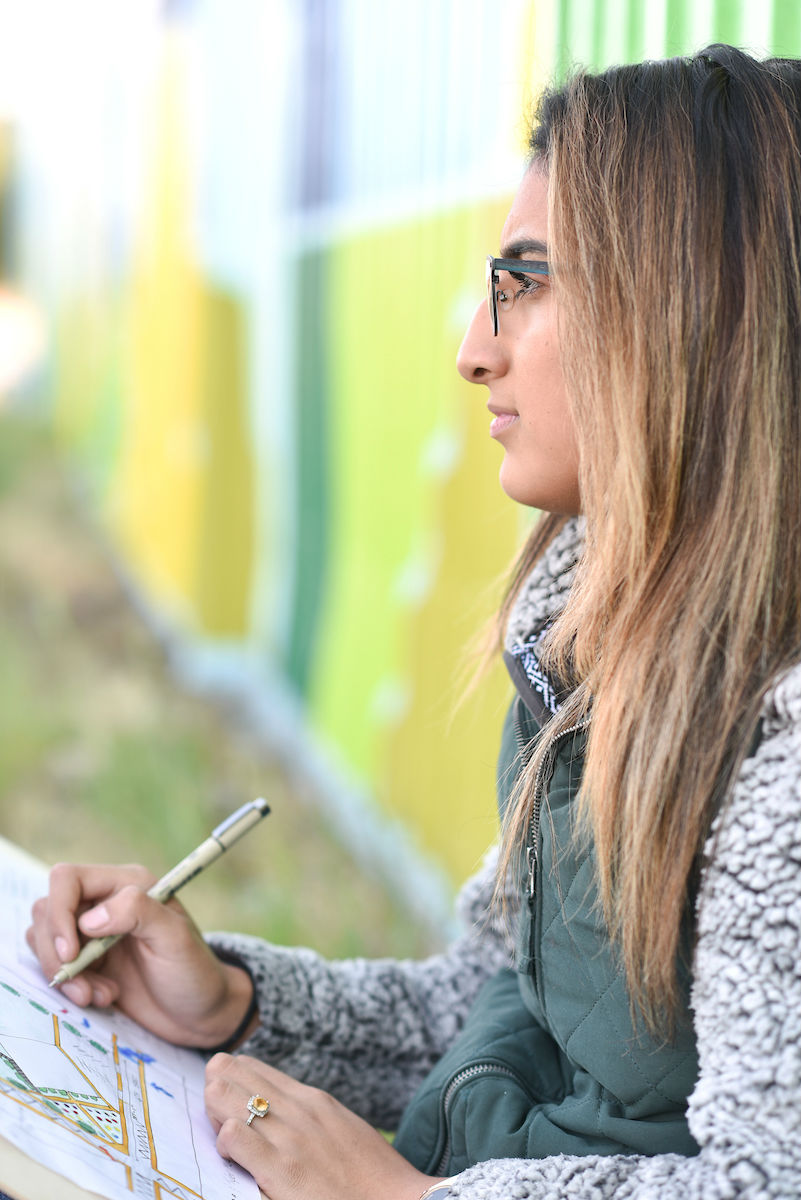 In the Heart of the Arts
Now a junior, Saldana is acclimating to life in Moscow.
"Moscow is different, but in a good way," she said. "It's smaller than Boise but still diverse. You feel more connected because the community creates events, like the Saturday market, for people to come together downtown."
Saldana is also honing her design aesthetic. She describes it as energizing and colorful — "something that attracts more energy and positivity."
"I've definitely noticed that it's not as sharp and modern as other students," Saldana said. "My projects are always the most colorful ones, which I think encourages people to be more positive while in a space."
She's also learning the value of doing site analyses for potential buildings — a project BootCamp students took on when drawing a conceptual design for a campus art gallery.
"Doing a site analysis really helped me realize that as an architect, you have to go into the community and get to know people's needs and what design will best impact them," Saldana said.
It's this positive impact Saldana wants to someday make in her own community — after pursuing her master's degree.
"I hope to showcase in my work that a building can have a positive impact on someone," she said. "I grew up in an area with a lot of trailer homes and poverty, and you feel more tense, like bad things could be happening. My dream goal is to create better quality housing and spaces that are available to kids in places with a lot of poverty — spaces they can enter and feel OK with what they're going through."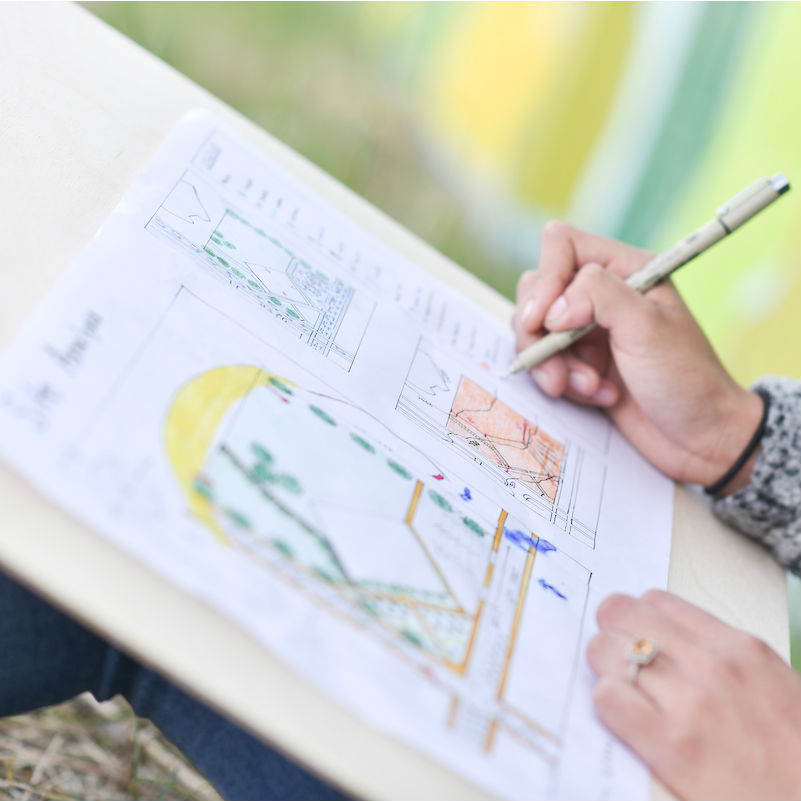 Article by Kate Keenan, College of Art and Architecture
Published in October 2018