On Track to a Career in Medicine
Vandal Sprinter and Science Student Is On Home Stretch to Medical School
In preparation for his daughter's commencement, Alfred Bowens walked back and forth to his mailbox for a month.
He had been battling diabetes and congestive heart failure for years and because of heart failure, renal failure, edema and hypertension was hospitalized for four days this year.
The daily walks outside his Boise home were meant to strengthen his body enough to walk into the facility when his daughter Tristin receives her diploma at this week's University of Idaho commencement ceremonies.
"The doctor years ago said if he didn't change his lifestyle then he wouldn't make it to see my high school graduation," Tristin Bowens said.
Tristin, who attended U of I on a track and field scholarship, is earning degrees this spring in microbiology and molecular biology.
She chose to attend U of I to prepare for the medical profession because of her dad's illness.
Watching physicians and nurses care for her father and push him to maintain his health spurred Bowens to pursue a career that often focuses on saving the lives of others.
"I often took him to his medical appointments as a teenager and watched the amazing work of the doctors," Tristin said.
She admired the medical professionals who advocated for her dad, and she will strive to do the same for her patients when she completes her medical training.
"Seeing physicians care for their patient's future and not just the problem at hand really inspired me, because that's exactly how I want to care for patients," she said. "They gave me my dad back."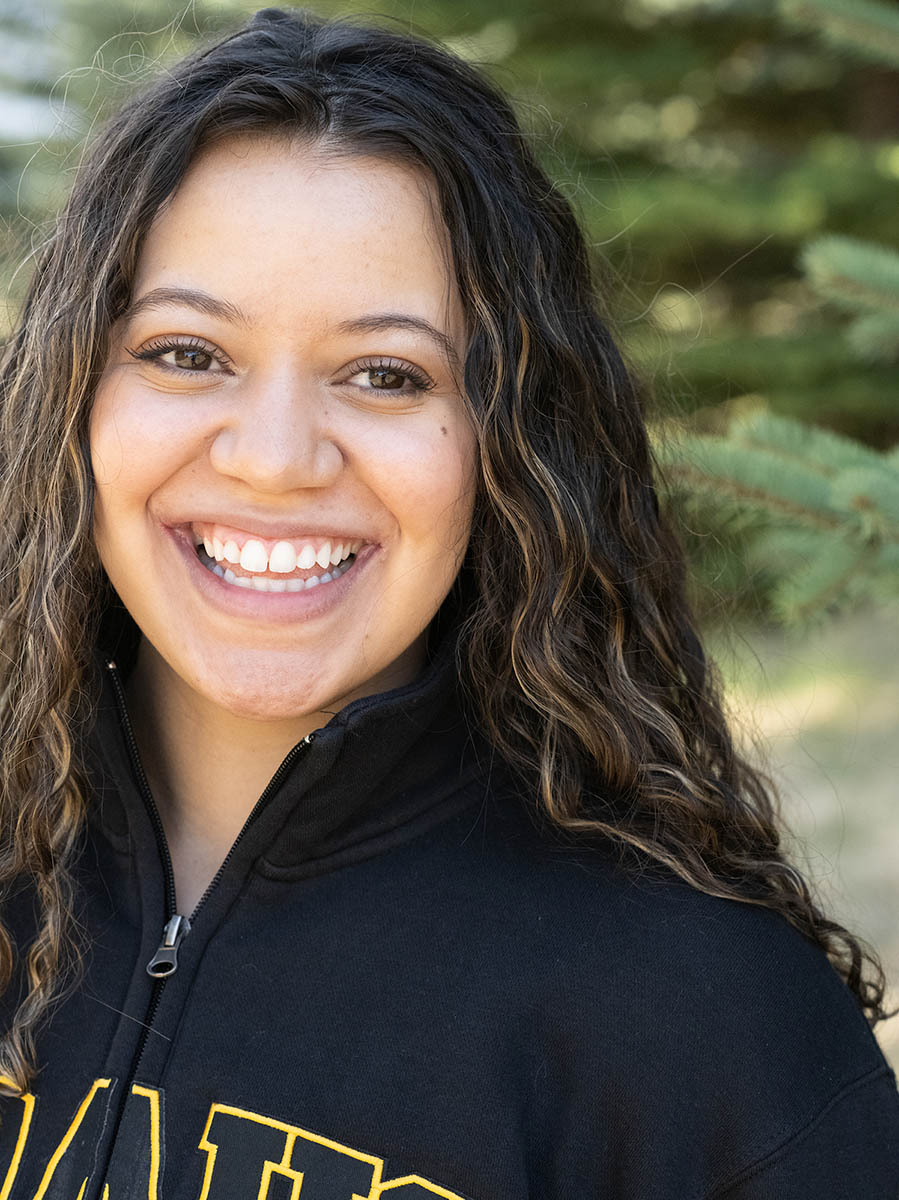 At U of I, Tristin joined the pre-med path in the pre-health professions program, which augmented her science studies with seminars and workshops to prepare her for the medical school application process.
The pre-health professions program provided her with a medical student mentor and gave her the tools to apply to medical schools — she is applying to 20. The program helped her sharpen her resume with volunteer work in and outside the medical profession and led her to broaden her cultural experience. All are necessary components of admission, she said.
"Tristin's empathy and knowledge are really the key to effective care," said Peter Fuerst, associate professor and associate director of curriculum at WWAMI, the University of Washington School of Medicine's multi-state medical education program that trains U of I medical students.
"Her personality will make her an outstanding candidate and future medical care provider," Fuerst said.
If Bowens is accepted to Idaho WWAMI — her first choice of medical schools — she would save money otherwise spent on out-of-state tuition and take coursework in the Vandal community she loves. She also will enroll in a hands-on program called TRUST, which places medical students in rural communities to learn from family physicians.
"I love the one-on-one communicating with people and advocating for them, and that's what a family medicine physician does," Bowens said. "I want to be a physician in a rural town, and the WWAMI program will help me do that."
Article by Ralph Bartholdt, University Communications and Marketing.
Photography by University of Idaho Creative Services.
Published in May 2021.