Program Review
Academic and co-curricular programs and services engage in guided self-study annually. The University of Idaho's annual program review (APR) processes provide opportunity for meaningful program evaluation and reflection and are designed to support continuous improvement efforts. U of I has a long history of using our program review process to document individual program contributions, innovations and improvements for various accrediting bodies, constituents and stakeholders.
To learn more about these processes, select the type of Annual Program Review (APR) process below.
The APR process is a multilevel process that begins with student learning data from faculty, and ends in institutional review and reflection.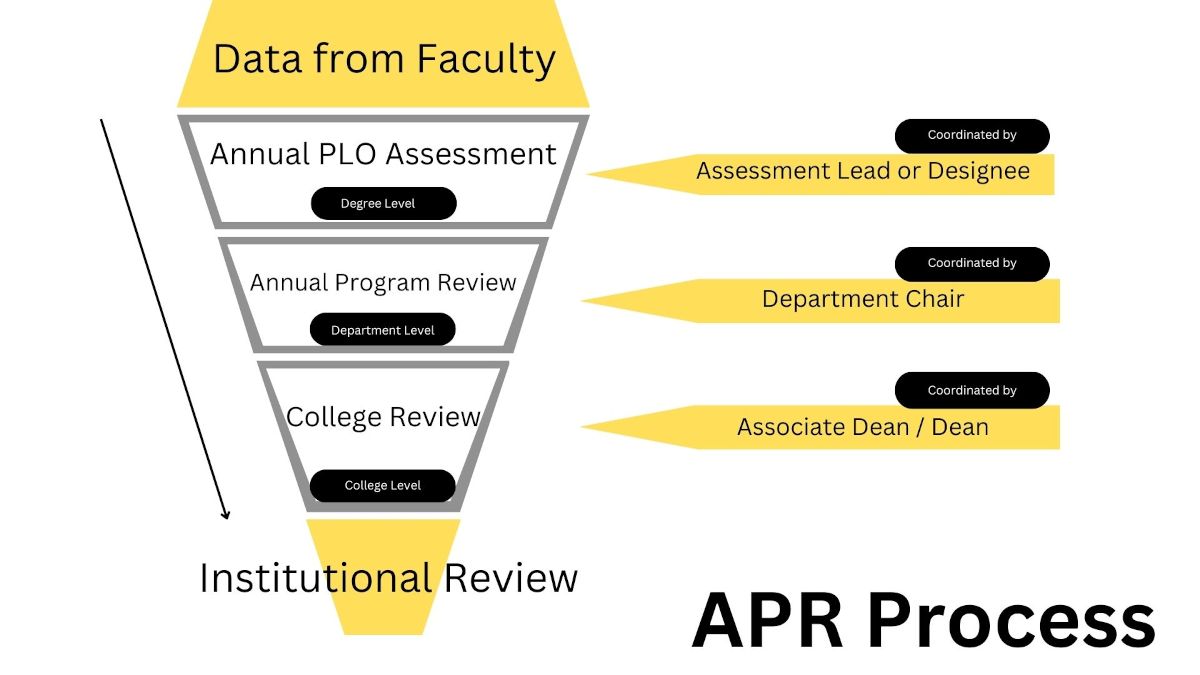 Background
Program review is required by the Idaho State Board of Education. See Policy III.H: Program Review for more information.
Program review provides all programs the opportunity to demonstrate ongoing and systematic evaluation of student learning, student achievement and support services for accreditation. See NWCCU Standard 1: Student Success, and Institutional Mission and Effectiveness for more detail on how we demonstrate and strengthen the quality of our programs and services, and remain accountable to those we serve.