Service Learning, Community Engagement, and Sustainable Partnerships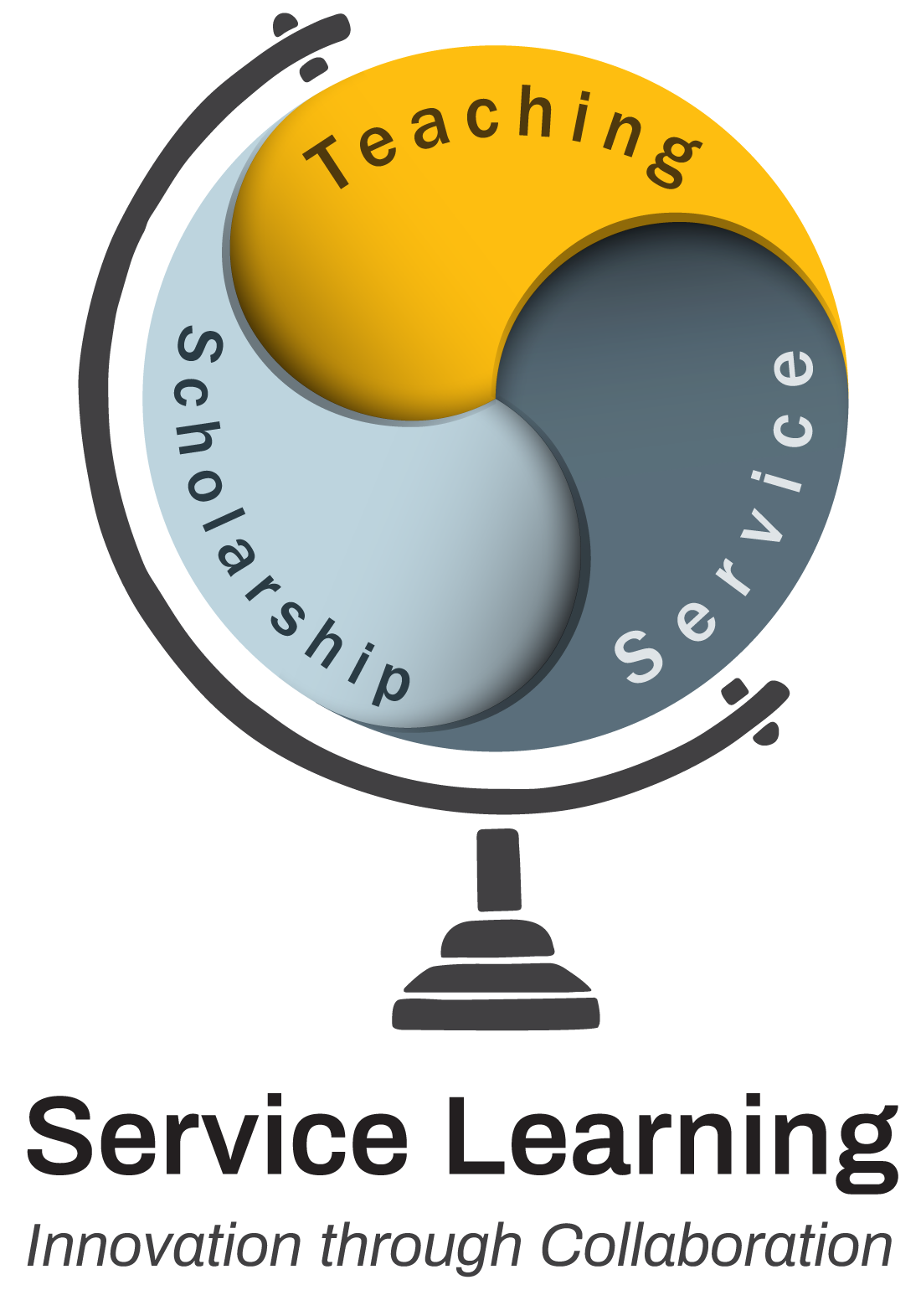 What is Service-Learning?
At the University of Idaho, service learning is more than a teaching strategy that integrates course content with community service; it is the cornerstone of our institutional mission to engage learning, scholarship, and service locally, regionally, nationally, and globally. Our program fosters deeply enriching learning experiences that facilitate a mutually beneficial exchange of knowledge and resources among a diverse array of community partners.
Consistent with the New England Resource Center for Higher Education's (NERCHE) standard, we couple "...university knowledge and resources with those of the public and private sectors to enrich scholarship, research, and creative activity; enhance curriculum, teaching and learning; prepare educated, engaged citizens; strengthen democratic values and civic responsibility; address critical societal issues; and contribute to the public good." Our mission is to provide "outreach that inspires innovation" and we do this by designing opportunities for University of Idaho students and faculty to engage in meaningful and sustainable local-to-global service learning experiences that advance knowledge, enrich learning, and improve the lives of our citizens.
Teaching, Learning, Service, and Scholarship
"...the academy must become a more vigorous partner in the search for answers to our most pressing social, civic, economic and moral problems, and must reaffirm its historic commitment to what I call the scholarship of engagement." - Ernest Boyer, 1996, The Scholarship of Engagement, Journal of Public Service & Outreach, 1(1), 11-20
Research is central to our efforts to promote the greater good, and the Center supports and facilitates partnerships that address and solve complex social and global issues. Faculty and community partners routinely serve as co-educators, providing differentiating experiences for our students. Increasingly, we also serve as co-authors, advancing knowledge and innovation through our scholarship. In this way, we seek not only to solve problems through collaboration, but to generate and disseminate new methods to do so as well.
To learn more about service learning at the University of Idaho, please contact servicelearning@uidaho.edu or follow these links to find information specifically for Students, Faculty, or Community Partners. Please visit our Resources page for more information about service learning events, opportunities, affiliations and materials.
---
Services
In-person training and professional development workshops
Course-specific support
Tracking of service-learning courses, activities, and hours
Expert consultation on the design, execution, and assessment of significant service learning experiences
Cultivating mutually beneficial relationships with community partners, locally, nationally and globally
Research and scholarship: support for Engaged Scholarship and the Scholarship of Engagement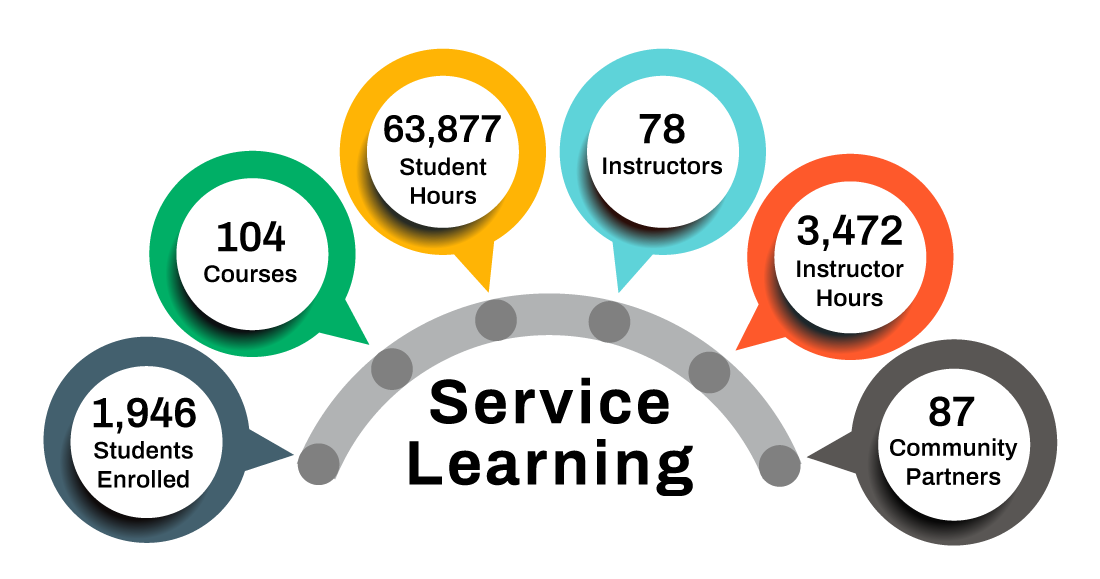 Service Learning Forms, Materials, Documents
Campus Community Forum 2022 Postponed
In recognition that our community is still adjusting from the disruptions over the past two years, the planning committee has decided to postpone the Campus Community Forum until next year. We look forward to coming together again in the future.
Saturday of Service Occurs Every Year in April
The University of Idaho's Saturday of Service has been providing Vandal Students opportunities to give back to their community since 2000. This exciting event is the 2nd largest day of local service, partnering students with various organizations around the area.