U of I Students Win $31,000 for Business Proposals
April 14, 2021
MOSCOW, Idaho — April 14, 2021 — Six of the 10 University of Idaho student teams that pitched business proposals during the online Idaho Entrepreneur Challenge won a total of $31,000 in cash prizes.
Students demonstrated prototypes and technologies in education, agriculture, construction, sports and recreation and environmental and social ventures during the event hosted by Boise State University on April 2.
"Startup competitions are always challenging, but this one is against all the other colleges in Idaho, making it even more competitive,"said George Tanner, director of U of I's Idaho Entrepreneurs." But our students work hard, research markets, test business models and develop winning pitches and successful business ideas."
Team HONU, which developed a water circulation unit that eliminates algae, bad odors and insect breeding, won first place and $7,000 in the Social and Environmental category and the $7,000 Trolley Investment Group Award.
"Fourteen thousand dollars will have a huge impact on moving our product forward," said Team HONU's Cole Alteneder, a junior from Newberg, Oregon, studying business marketing. "We're passionate about our startup. We brought that passion to IEC and were rewarded with seed capital for HONU."
Alteneder teamed up with Idaho Falls' Landon Lively, also of the College of Business and Economics (CBE), on the project.
Other U of I proposals that placed include:
Simulations,a simulator combining digital environments and educational theory helping teachers develop classroom management skills, won first place and $7,000 in the Technology category. Team members were: Amy Huck, Caldwell, CBE; Sydney Hartford, Newcastle, Washington, College of Art and Architecture (CAA); Riley Merithew, Kuna, CAA; and Daniel Robinson, Bonners Ferry, CAA.
GrainBot, an automated system for mixing grains and improving efficiency in small grain mill operations, won second place and $3,000 in the Technology category. Team members were: Anthony Black, Rathdrum, College of Engineering (ENGR); Austin Trail, Clarkston, Washington, ENGR; and James Bradley, Sagle, ENGR.
HAUS (Home Access Utility System), a system streamlining utility installation for builders and providing access to homeowners for repairs and upgrades, won second place and $3,000 in the Manufactured Goods category. Team members were: Lyndsay Watkins, Portland, Oregon, CAA; and Kelsey Ramsey, Portland, Oregon, CAA.
Campus Can Crusher, a highly durable, practical way to show college pride and elevate tailgate parties, won second place and $3,000 in the Social and Environmental category. Campus Can Crusher is in the shape of university logos and was pitched by Addie White, Boise, ENGR.
Waytamin, an app design minimizing wait times at venues including restaurants, won third in the Technology category and $1,000. Team members were: Joshi Kolikapudi, Andhra Pradesh, India, College of Science.
In nine years, Idaho Entrepreneur student teams have won $1 million in seed capital at entrepreneur competitions, using their earnings to launch new companies.
"Idaho entrepreneurs use these challenges as a springboard to spin out real ideas and new business opportunities," Tanner said." This year's teams are competing in virtual competitions across the country. While virtual pitches are limiting, U of I's strong showing at IEC proves that despite a curveball, Vandals adapt and our entrepreneurs are always ready to pitch."
U of I's Idaho Pitch competition is Friday, April 30. More than 40 Vandal Startup teams will pitch ideas to a panel of virtual judges.
—
Media Contact
Ross Wulf
Marketing and Communications Manager
College of Business and Economics
208-885-7500
rwulf@uidaho.edu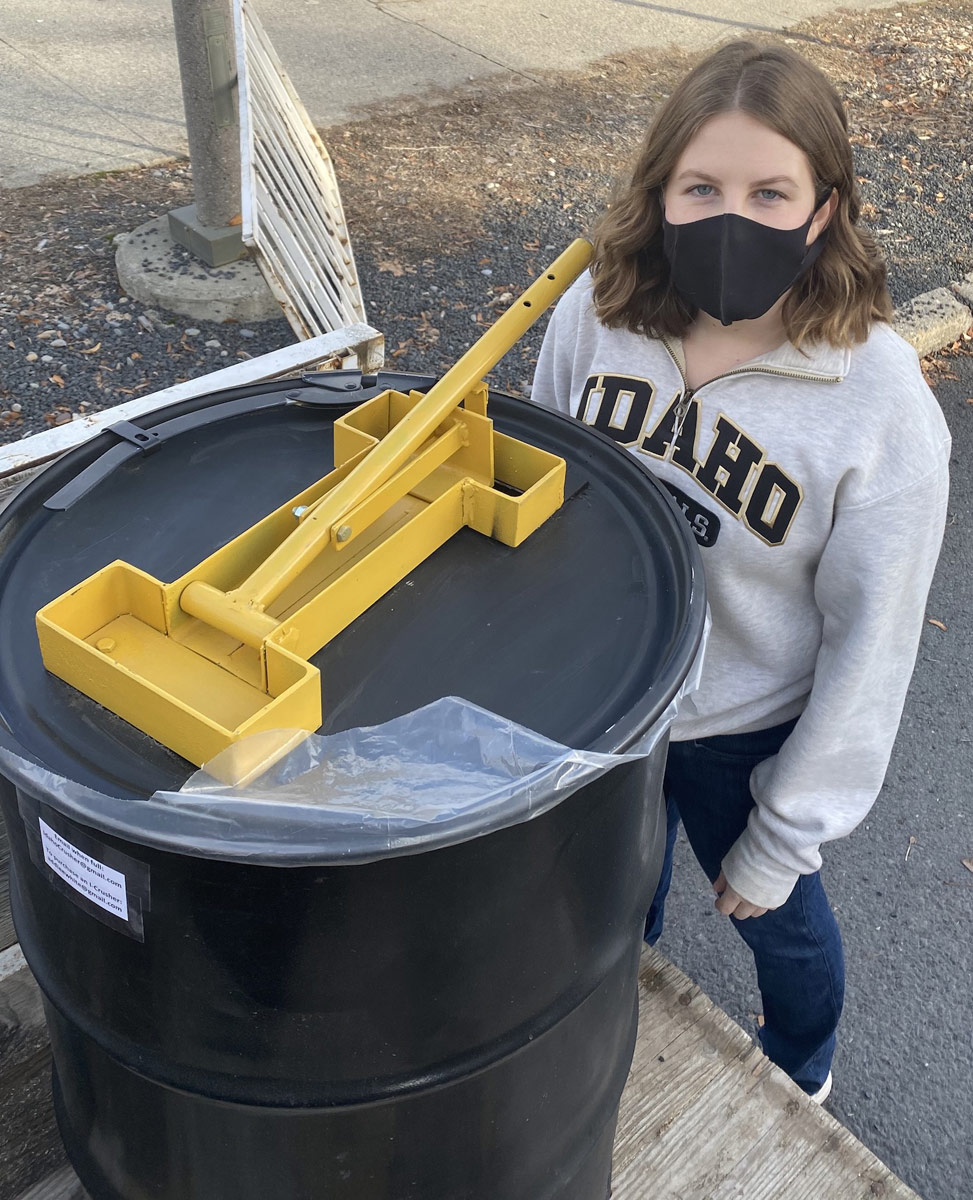 About the University of Idaho
The University of Idaho, home of the Vandals, is Idaho's land-grant, national research university. From its residential campus in Moscow, U of I serves the state of Idaho through educational centers in Boise, Coeur d'Alene and Idaho Falls, nine research and Extension centers, plus Extension offices in 42 counties. Home to nearly 11,000 students statewide, U of I is a leader in student-centered learning and excels at interdisciplinary research, service to businesses and communities, and in advancing diversity, citizenship and global outreach. U of I competes in the Big Sky and Western Athletic conferences. Learn more at uidaho.edu