September 2021 First Monday
Dear Alumni and Friends,
We are back! The fall semester is off to a great start, and we are so happy to be together in-person in both Moscow and Boise. In August, we welcomed 130 new 1L students to the College of Law. I am pleased to report that due to the hard work of our admissions team and faculty, we have been able to boost the entering academic credentials of the incoming class. This talented group comes to us from 19 states and 62 colleges, bringing a wide range of experiences and perspectives to our classrooms. I have really enjoyed getting to know them, and I am sure you will too.

As is our tradition, we introduced these students to our community with a week-long Orientation that included our Professionalism and Trial Advocacy Programs. As a new dean, I was honored to participate in these signature events of the College of Law. For those of you who have not been keeping track, this is our 19th Professionalism Program and our 43rd Trial Advocacy Program! I am so grateful to the 70 judges and practitioners from around the state who joined us to teach in these programs. I value the time that I was able to spend getting to know you, and I know that our students feel the same way.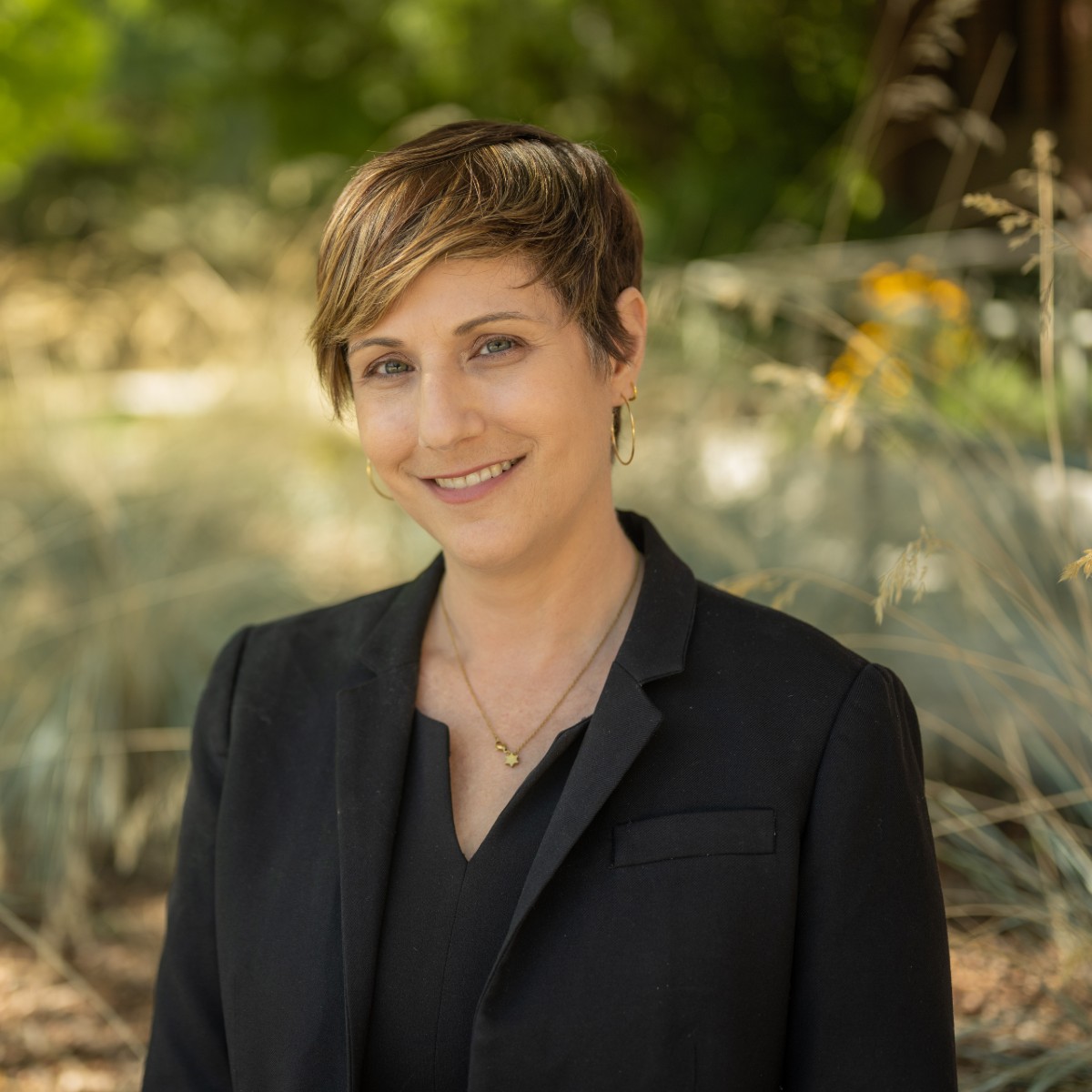 Professionalism Program
This year's program, which is co-sponsored by the Idaho State Bar Professionalism and Ethics Section, was designed and led again by Professor Emeritus Donald L. Burnett. Incoming students met in small groups with lawyers and judges to discuss various ethical scenarios. I can tell you from walking the halls during these sessions that there were some intense conversations happening!

We were honored to host the following professionalism mentors this year:
Fafa Alidjani, Alidjani Law
Brad Andrews, Idaho State Bar
Teresa Baker, Idaho State Bar
Mia Bautista, Moscow City Attorney
Hon. Richard Bevan, Idaho Supreme Court
Kristin Bjorkman Dunn, Bjorkman Dunn
Hon. Amanda Brailsford, Idaho Court of Appeals
Hon. Robyn Brody, Idaho Supreme Court
Hon. Roger Burdick, Idaho Supreme Court
Jim Craig, University of Idaho
Jim Cook, Idaho Legal Aid
Rebekah Cude', AccessLex
Hon. Michael Dean, Fourth District Magistrate Court
Jim Dickinson, Ada County Prosecutor's Office
Andrew Doman, Lake City Law Group, PLLC
Peg Dougherty, St. Luke's Hospital
Tecla Druffel, TED BK, PLLC
Jana Gomez, Lewiston City Attorney
Tim Gresback, Tim Gresback, LLC
Helo Hancock, Marimn Health
Mike Howard, Winston & Cashatt Lawyers, PS
Hon. David Judd, Clearwater County Magistrate Court
Brian Kane, Office of the Attorney genarl
Erik Lehtinen, Idaho State Appellate Public Defender's Office
Hon. Jessica Lorello, Idaho Court of Appeals
Hon. Annie McDevitt, Fourth District Magistrate Court
Nicole McKay, Office of the Attorney General
Hon. Greg Moeller, Idaho Supreme Court
Hon. David Nye, United States District Court of Idaho
Jeff Owens, Owens, McCrea & Linscott, PLLC
Hon. Raymond Patricco, United States District Court
Kim Rytter, University of Idaho
Hon. John Stegner, Idaho Supreme Court
Adam Triplett, Idaho Court of Appeals
Sean Walsh, Walsh Law Group
Erica White, Ada County Prosecutor's Office
Hon. Tom Whitney, Third Judicial District Court
Mary York, Holland & Hart, LLP
Hon. Colleen Zahn, Idaho Supreme Court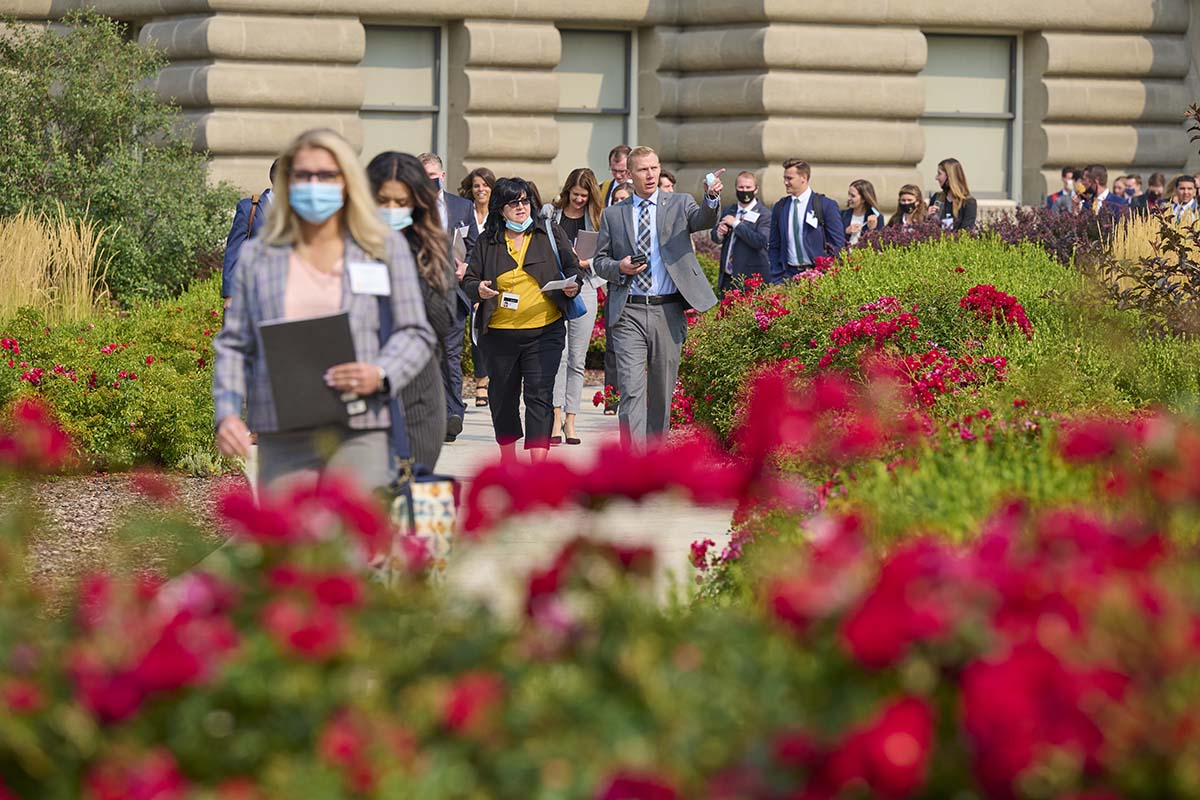 Trial Advocacy
The Trial Advocacy Program also takes place in Moscow the week before classes, concurrently with Orientation. This week-long, intensive program gives third-year students the opportunity to participate in every stage of a trial, while being coached by experienced practitioners, judges and clinical faculty. The program culminates in a case tried before a jury made up of incoming 1L students.

This was the largest group of students in the program's history, with 75 third year students from Boise and Moscow taking part and over 125 first year students acting as jurors. It was also an incredibly special opportunity for this group of 3Ls, many of whom were able to meet each other for the first time. The Trial Advocacy Program is made possible thanks to the hard work of our clinic staff and the leadership of our Director of our Clinical Programs, Professor Jessica Long.

We are grateful to the following attorneys and judges who took time from their busy careers to spend a week with us and our students.
Mark Ackley, Federal Defender Services of Idaho, Inc.
Michael Bartlett, Bartlett & French, LLP
Jim Dickinson, Ada County Prosecutor's Office
Prof. Merritt Dublin, University of Idaho
Prof. Jessica Long, University of Idaho
Tara Malek, Smith & Malek, PLLC
Kassandra McGrady, U.S. Attorney's Office
Hon. Jonathan Medema, Fourth District Court
David Metcalf, United States District Court, District of Idaho
Amy Rubin, Federal Defender of Eastern Washington and Idaho
Anne Taylor, Kootenai County Chief Public Defender
And we are thankful to those who joined us on Friday to help judge the final trials:
Saba Baig, Vera Institute of Justice
Prof. Geoffrey Heeren, University of Idaho
Hon. Molly Huskey, Idaho Court of Appeals
Jay Johnson, solo practitioner
Prof. Maureen Laflin, University of Idaho
Hon. Sunil Ramalingam, Kootenai County Magistrate Court
Dick Rubin, Federal Defender of Idaho
Thank you all!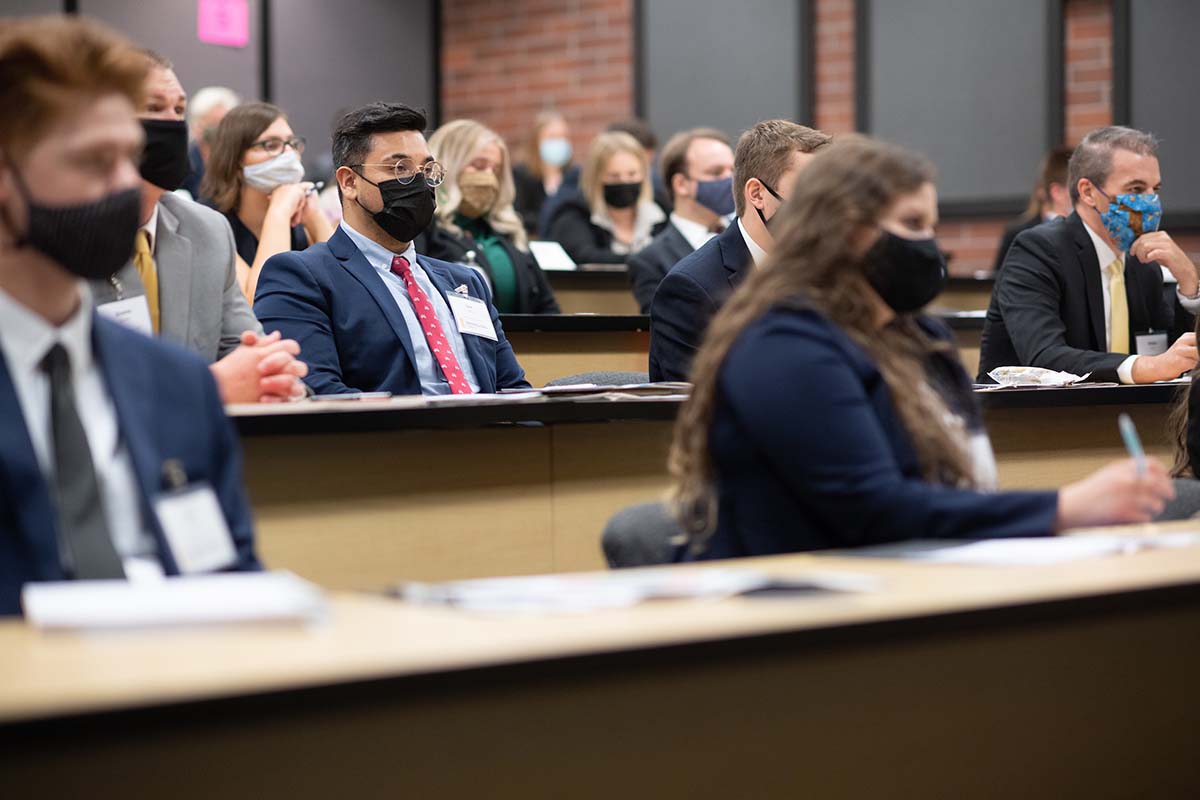 Shepard Endowment
One of my wonderful duties as Dean of the College of Law is awarding the Allan G. Shepard Professorship to one of our distinguished faculty. The Shepard Professorship is supported by the Shepard Endowment, established by the former Chief Justice's wife, Donna Shepard, to honor Chief Justice Shepard and to enhance the reputation and mission of the College of Law by providing the means to attract and retain highly distinguished faculty.

This year, I gave the award to our colleague Professor Jessica Gunder, in recognition of the incredible work she has done over the past year to launch the Advanced Advocacy course that we are requiring all students to take to hone the research, writing and presentation skills they learn in the first year. Last year, Professor Gunder also served as chair of the busy Curriculum Committee and as an Honor Court Justice for the law school. She is a member of the University's Americans with Disabilities Act Advisory Committee and chairs the Association of Legal Writing Directors' Teaching Grants Committee.

Even with this heavy teaching and service load, Professor Gunder has found time for her scholarship. She presented her work in progress, "Last in Line: Vaccine Scarcity and the Deprioritization of Individuals with Disabilities" at our summer Virtual Scholarship Retreat and at the American Association of Law Schools Disability Law Section's Works-in-Progress event. Please join me in thanking Professor Gunder for her many contributions to our community,

So many of you have reached out to me with words of welcome and wise counsel. I continue to be impressed and grateful for your kindness and generosity. In November I will be joining the Idaho State Bar for many of the District Bar Resolution Roadshow events. Please let me know if you plan to attend, and I'll be sure to look out for you.
Upcoming Events
Constitution Day Program
Democracy in the Age of Social Media – Civic Discourse, Ethics, and the First Amendment
September 17, 2021
12:00 – 1:30 p.m. (MT)
Idaho State Capitol, Lincoln Auditorium (and via webinar)
Sponsored by Attorneys for Civic Education, the Idaho Law Foundation, and the University of Idaho College of Law
1.5 Free CLE credits of which .5 is ethics (pending)
Law Advisory Council Fall Meeting
October 7, 2021
Via Zoom
Sherman J. Bellwood Memorial Lecture
Vindicating the Rule of Law: from Ruby Ridge to Guantanamo Bay
David Nevin
Boise:
October 27, 2021
5:00 p.m. – JUMP, Pioneer Room
Moscow:
October 28, 2021
3:30 p.m. – Pitman Center, International Ballroom