November 2021 First Monday
Dear Alumni and Friends,
I'm looking forward to hitting the road this month for the annual Idaho State Bar roadshow. While some of the district sessions will be held virtually, I'll still be making my first trips to Coeur D'Alene, Pocatello, and Twin Falls! Please take a look at the full schedule below and let me know if I will be seeing you at any of the events.

This month is all about celebrating the successes of our alumni. As you know, last week the College hosted our annual Sherman J. Bellwood Memorial Lecture series. For the first time in our history, we welcomed back one of our own, David Nevin '78, as speaker. A celebrated criminal defense attorney, Mr. Nevin's lecture traced the evolution of rule of law principles in his own cases from Ruby Ridge to Guantánamo Bay. I was glad to see so many of you joining us in Boise, Moscow, and online.

We also took the opportunity to recognize the 2020 recipients of the Award of Legal Merit, which recognizes the outstanding contribution of an Idaho law graduate whose career exemplifies the best in the legal profession, and the Sheldon A. Vincenti Award for Exemplary Service, which honors individuals "whose extraordinary and exemplary service to the College of Law reflects the spirit of devotion, loyalty, and commitment to the betterment of the College of Law embodied by Dean Vincenti." My friend and predecessor, Professor Jerry Long, joined me in Boise to present the Award of Legal Merit to Reginald Reeves '54 and the Sheldon A. Vicente Award for Exemplary Service to Justice Roger S. Burdick '74. Their service to our state and to the legal profession inspires us all.

Later this month the Idaho Business Review will honor the 2021 Leaders in Law and Excellence in Finance. The honorees include College of Law alumni spanning six decades! I'm also very pleased to congratulate three of my colleagues on the faculty, Associate Dean Wendy Couture, Associate Clinical Professor and Clinic Director, Jessica Long, and Associate Clinical Professor and Externship Program Director, Katherine Ball. The State and the law school are so lucky to have you.

Last, but certainly not least, I also want to recognize Anne-Marie Fulfer '99, our Assistant Dean for Career Development, who is currently serving as the president of the Idaho State Bar after representing the First and Second Districts as Commissioner for the previous two years. Under Anne-Marie's leadership, the Idaho State Bar has been working to understand and address the problems of harassment and discrimination in the legal profession. We're grateful for her work in the law school and around our state.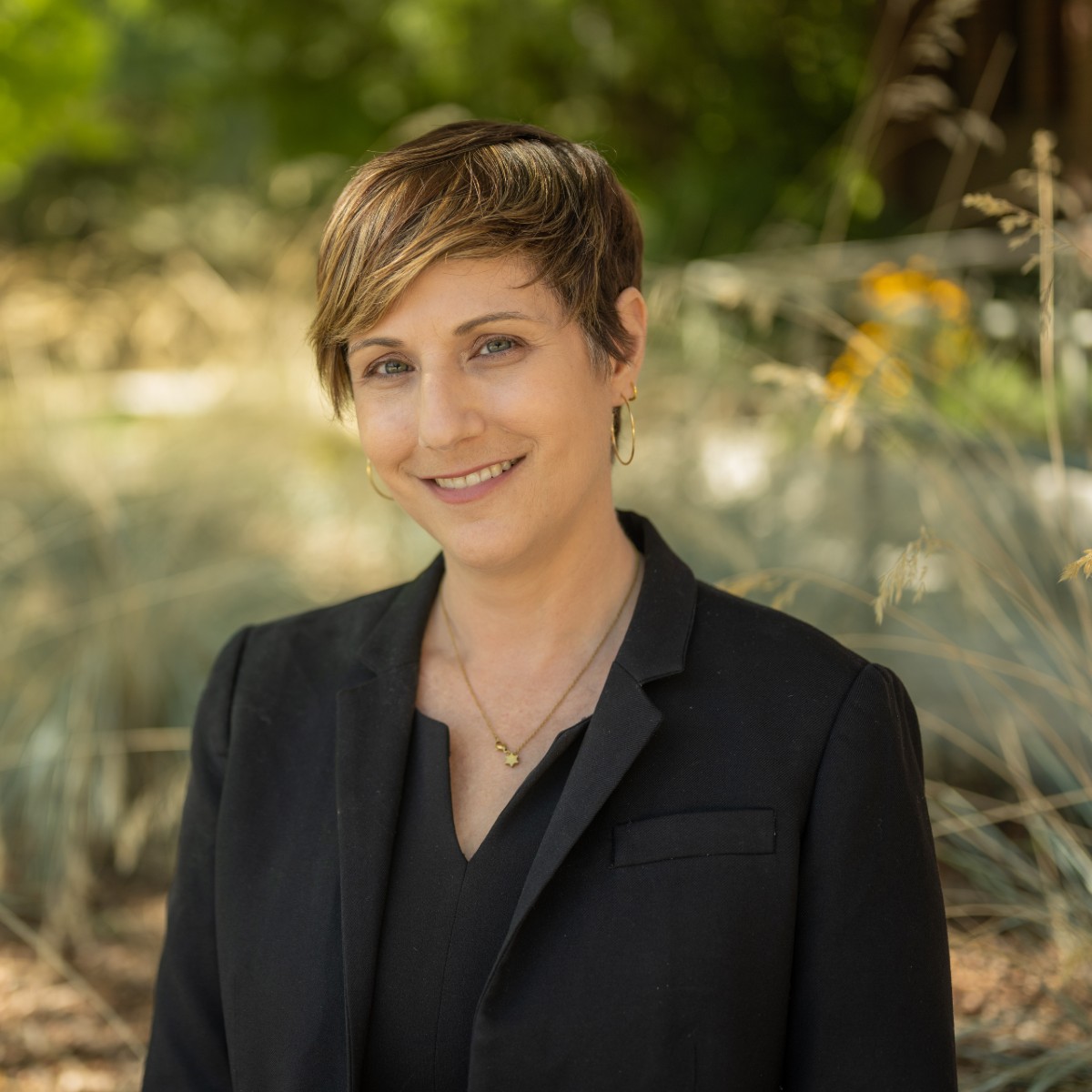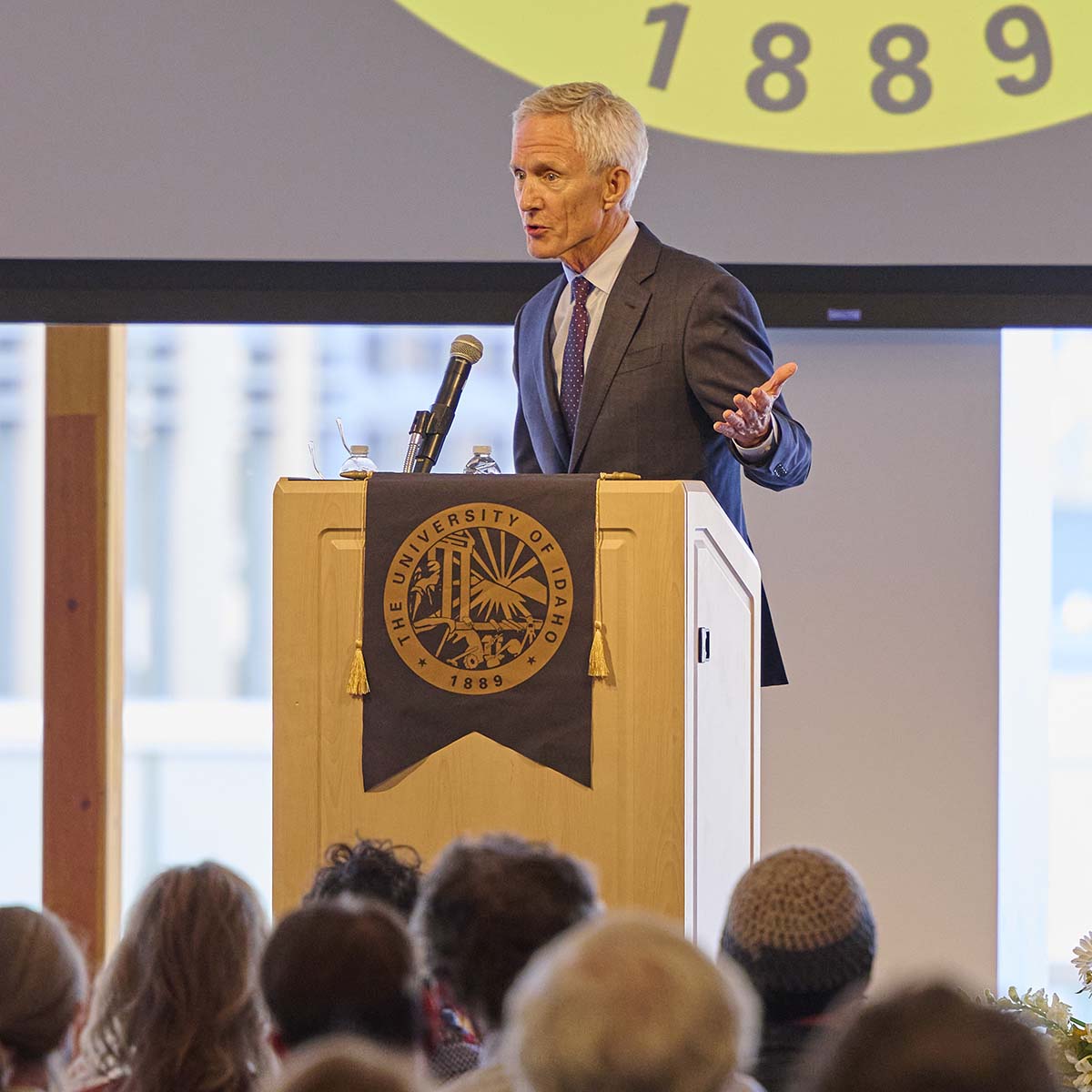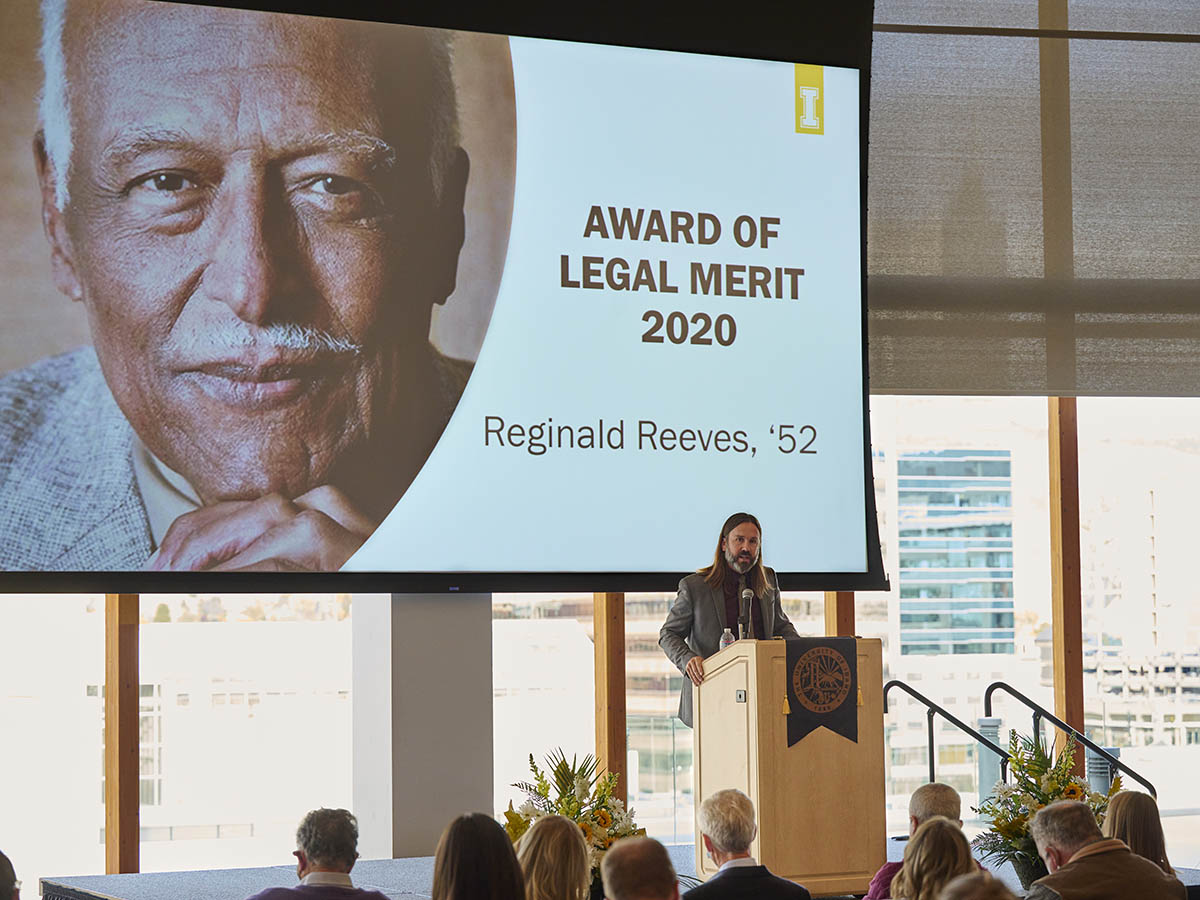 Student Highlight
Last week was National Pro Bono Week. I'm so proud to report that our students volunteered nearly 11,000 hours of their time to support our community! Check out our social media channels to learn more about their stories.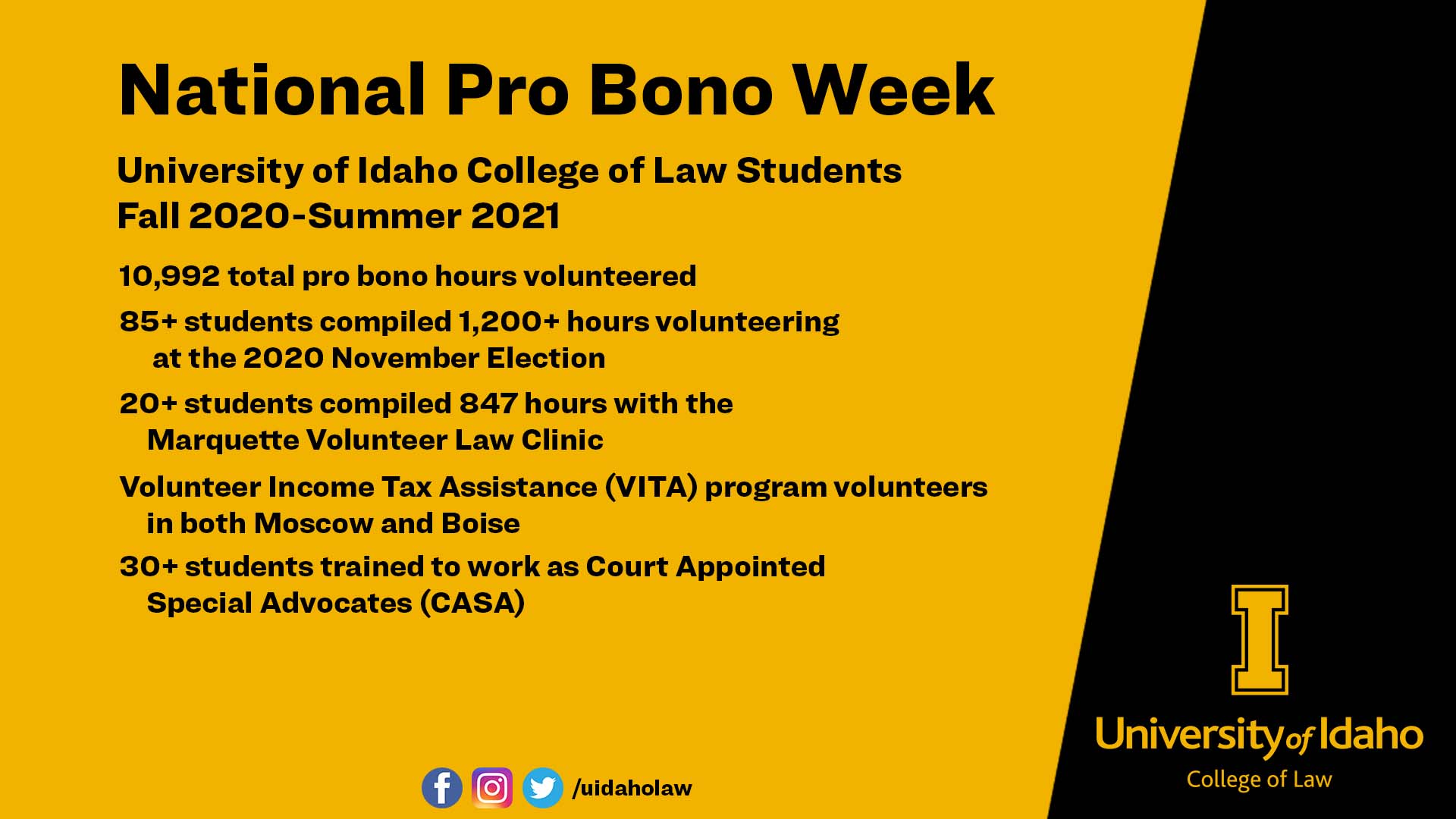 Alumni Focus
Judge Hillen named "40 Under 40"
Judge Noah Hillen '07 has been recognized by the American Bankruptcy Institute as an honoree for its 2021 "40 Under 40" Emerging Leaders in Insolvency Practice. The ABI will host a special ceremony at its annual Winter Leadership Conference to acknowledge the honorees.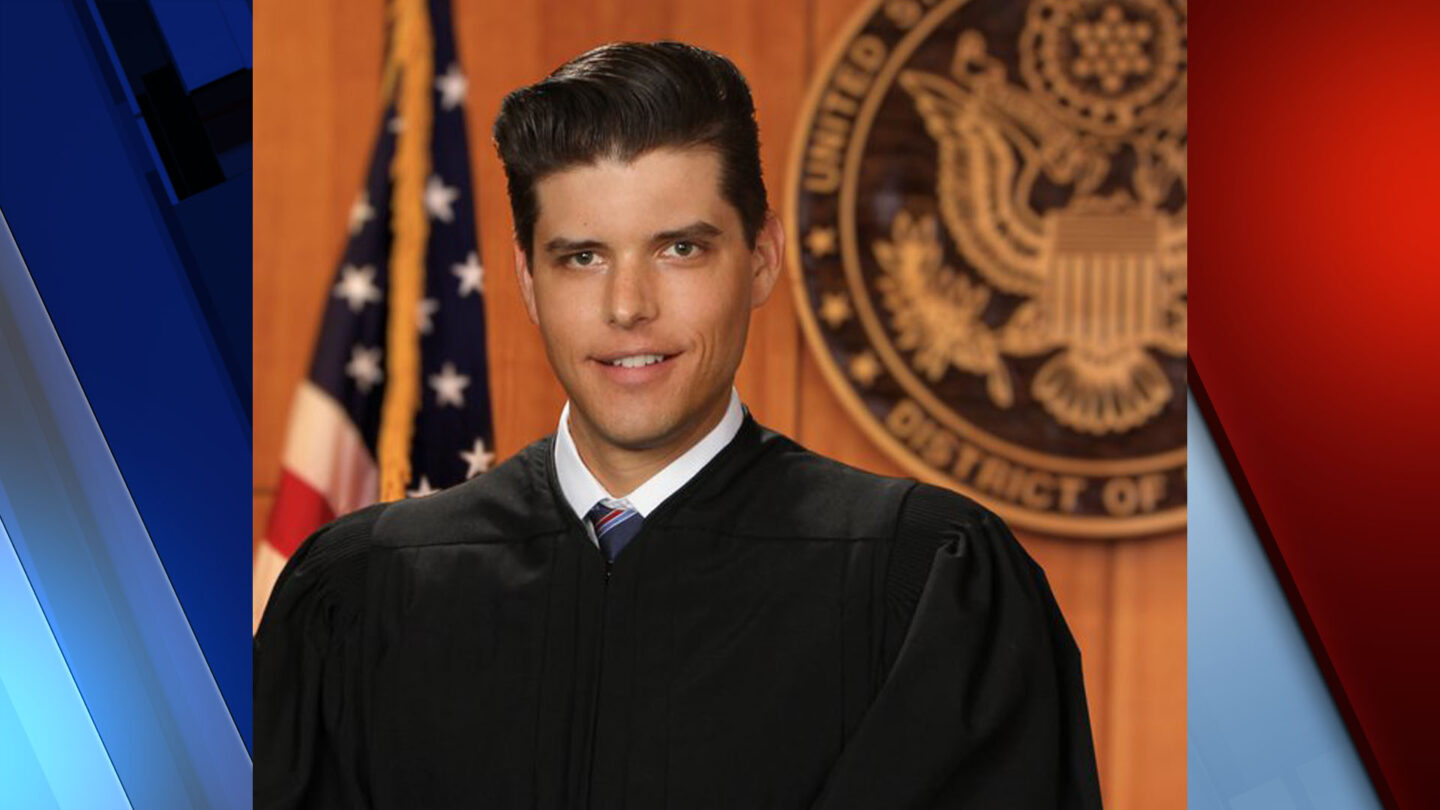 Celebrating Judge Forrest's Investiture
Long delayed by the COVID-19 pandemic, the investiture of the Honorable Danielle J. Forrest '04 as a Circuit Judge on the United States Court of Appeals for the Ninth Circuit took place last week in Portland, Ore.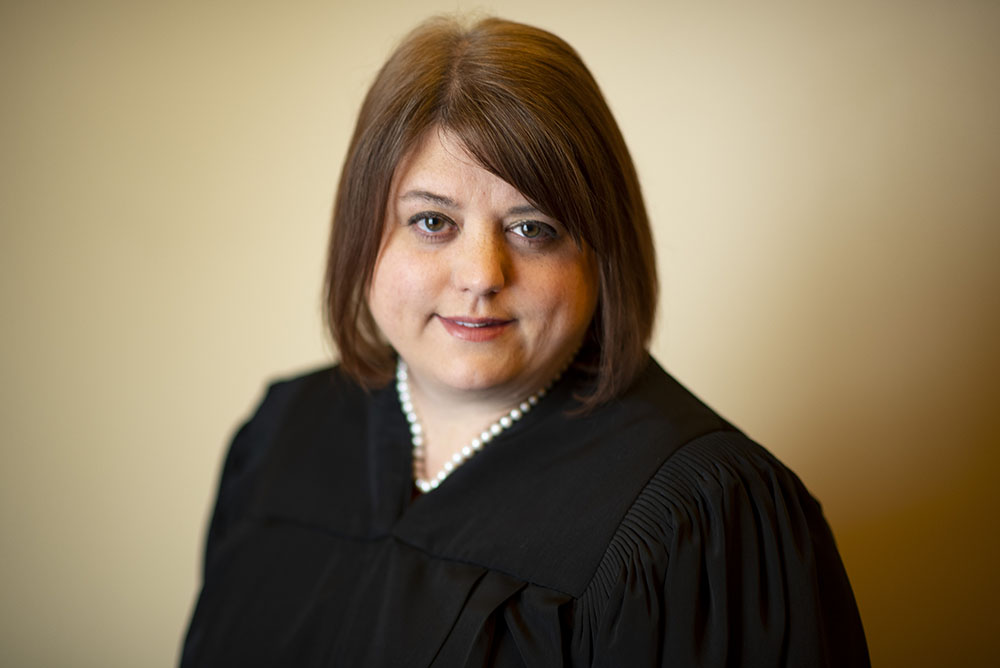 Faculty Focus
Professor Shasta Kilminster-Hadley recently organized a gift drive to thank our critical care workers. The drive generated approximately $10,995 worth of donations from students, faculty, staff, and local businesses to be distributed to local hospitals in Boise! Thank you, Professor Kilminster-Hadley, for all your efforts!
Vandal Success Law Scholarships
In its October meeting, the University of Idaho Foundation voted to provide $500,000 in match funds to support newly established scholarship endowments. The Vandal Success Scholarship program matches donor's gifts of $25,000, dollar-for-dollar, with a match of $25,000 for a total investment of $50,000. The College of Law was fortunate to receive three of these matched gifts. Angela Sellman, '01 and Peter Morgan, Linda Copple Trout, '77 and David, '72, '76 and Susan, '72 Wishney have established law scholarship endowments. We are grateful for their support and for the UI Foundation's investment in future generations of U of I law students. For more information about giving to the College of Law, contact Michele Bartlett, Sr. Director of Development 208-364-4044 or bartlett@uidaho.edu.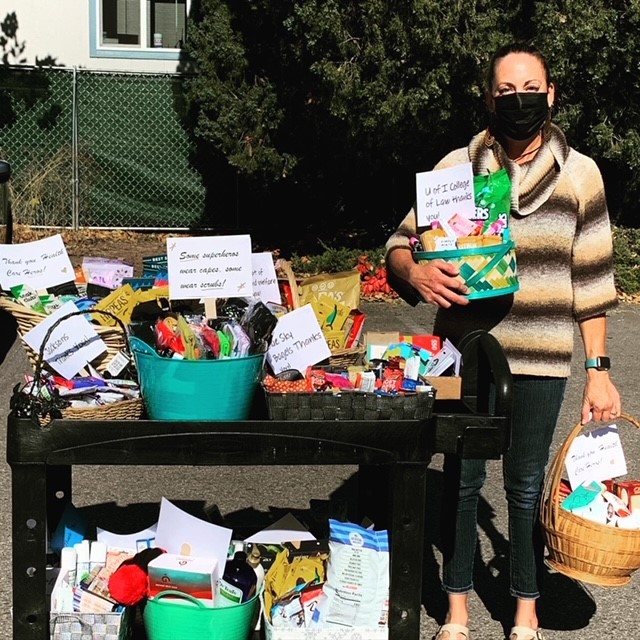 Upcoming Events
Idaho State Bar Resolution Process (Roadshow)
Nov. 4, 12 p.m. PT – 1st District, Coeur d'Alene
Nov. 4, 6 p.m. PT – 2nd District, Moscow
Nov. 9, 12 p.m MT – 7th District, Idaho Falls (Virtual)
Nov. 10, 12 p.m. MT – 6th District, Pocatello (Virtual)
Nov. 10, 6 p.m. MT – 5th District, Twin Falls
Nov. 15, 6 p.m. MT – 3rd District, Nampa (Virtual)
Nov. 16, 12 p.m. MT – 4th District, Boise (Virtual)

Sovereignty Series
Nov. 8, 12 p.m. PT - Business Associations w/Jack Frederick Williams (Georgia State University College of Law)