May 2020 First Monday
Greetings,
I hope you all are safe and healthy. April is my favorite month, a product of my own April arrival in this world and my horticulturist father, who taught me to appreciate the rebirth each spring brings. But although our students and faculty have handled the challenges of remote learning exceptionally well, this year I am more happy than normal to move past my favorite month and see the semester move into our rearview mirror. I look forward to a different rebirth this year, and a celebration of all that our students have accomplished in these unique times.
Over the past month, our faculty, staff and students have risen to the challenge of working remotely, quickly refining their use of the technologies available, and converting traditionally in-person activities into robust virtual experiences. They have all proven adaptable and resilient, and I have been both proud of and humbled by their ability to face this challenge. We've altered office hours, implemented town hall meetings, modified final exams, and made the difficult decision to switch to Pass/No Pass grading for the spring semester. We will continue remote teaching for the summer session and, if all goes well with reopening the economy, expect to resume in-person classes in the fall.
In lieu of Admitted Students Day, we offered a virtual experience for admitted students that included similar activities, such as tours of the Boise and Moscow locations, 'meeting' current students, staff and faculty, and experiencing a first-year Constitutional Law class. To celebrate our 3Ls, we're creating a virtual Celebrate the Class to recognize their three proudest accomplishments while studying law here in Idaho. Commencement has officially been rescheduled to August 1 in the ASUI Kibbie Activity Center in Moscow.
In April, some of our faculty and staff participated in a lawyer wellness event focused on stress reduction benefits from proper breathing, eating, and other healthy habits. The ABA Task Force on Lawyer Well Being is hosting a week of similar activities from May 4-8.
Along with celebrating the students, we acknowledge retiring staff and faculty. Two long-time staff members plan to retire this summer. We'll miss Library Circulation Supervisor Carolyn Todd who has worked for the College for 29 ½ years, and Admissions Director Carole Wells, who has been with the College since 2007. We also recognize the commitment and dedication of two core, retiring faculty, Barbara Cosens and Mark Anderson. Instead of meeting with them in person, we are now wishing them our best electronically. They deserve a party. Barb and Mark join Professors Ben Beard, Maureen Laflin, Monique Lillard, and Jack Miller in their retirement and we encourage each of you to share your fond memories of them. The six retiring faculty have set up a scholarship fund. If you are able, I encourage you to consider making a gift to the faculty scholarship fund in honor of your favorite professor.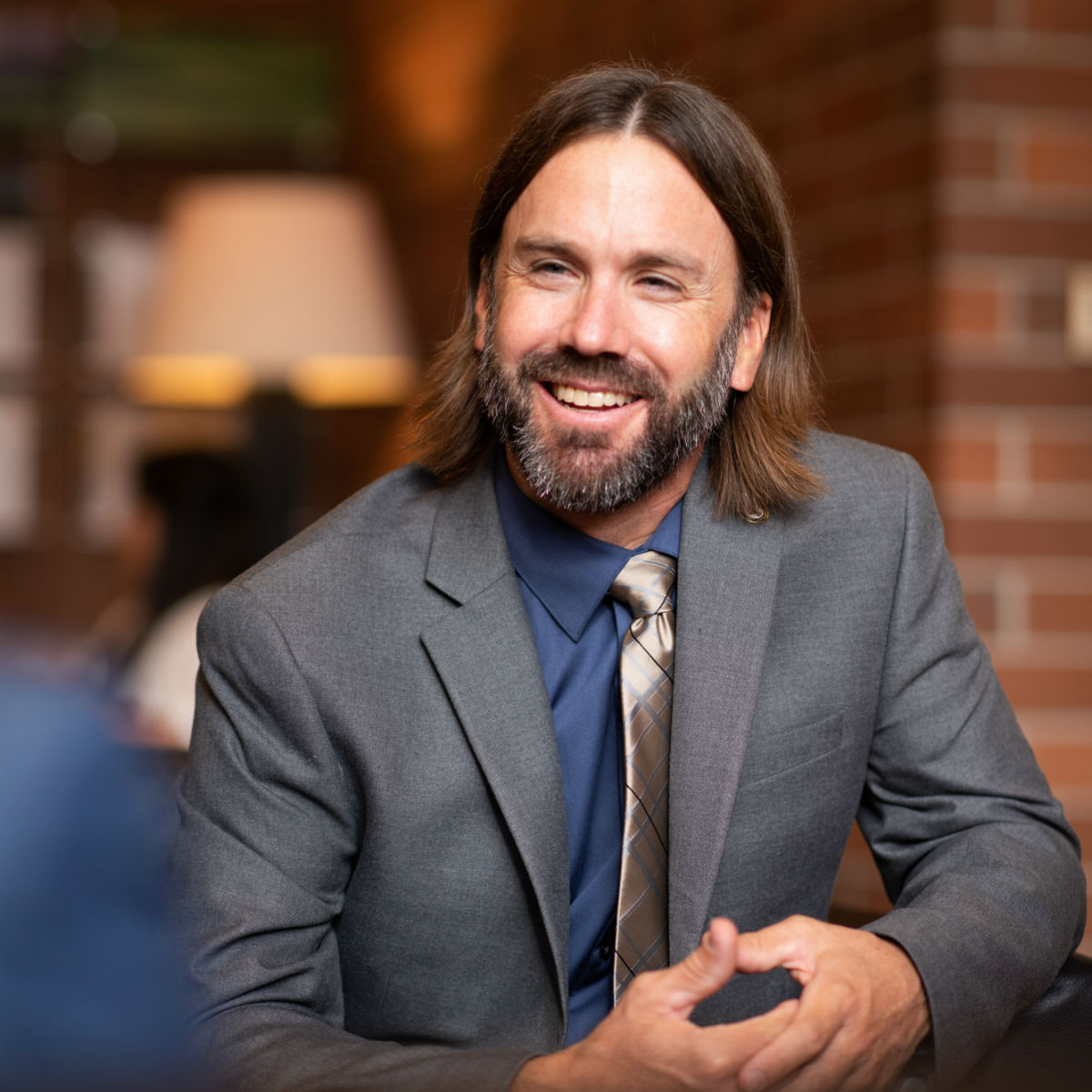 Barb Cosens to Retire
Distinguished Professor Barb Cosens often says "studying water can be dry," and hearing from guest lecturers about their water law practice improves students' textbook learning. But Barb needs little help in getting students excited about water law, as few people are as capable as Barb at connecting legal principles to the real people and places on the ground, and the world the law creates. Barb became an Associate Professor in 2004, earned tenure in 2009, was promoted to full Professor in 2010, and was named Distinguished Professor of Law in 2018. She has served as Visiting Professor in South Australia, University of New Mexico School of Law, and University of California, Hastings School of Law.
Barb's educational background is in Geology and, prior to attending law school, she explored development of geothermal energy in California, Japan and the Philippines as an exploration geologist and development geochemist with Unocal. Since that time, she clerked for the Colorado Supreme Court, negotiated water rights compacts as a staff attorney for the Montana Reserved Water Rights Commission, and served as a mediator. Her legal scholarship focuses on international and transboundary water rights, including those of native American and indigenous peoples, settling water rights disputes, adaptive water governance, best management practices, ecological resilience, and modernization of basin governance. Her paper on the Winters Doctrine won the ABA section on Energy and Environment 2008 Best Paper Award. Barb has served as faculty advisor to both law students and graduate students and has been immensely successful in securing grant funding for both legal and scientific research. In fact, one of Barb's early efforts funded a new faculty position that allowed the College to hire a somewhat irreverent, inexperienced young professor who would eventually become Dean. I hope she doesn't regret that.
On Earth Day, Barb presented a paper on the interdisciplinary studies of the Adaptive Water Governance Project and shared the StoryMap from One River, One Future Columbia River Transboundary conference with the law school faculty, showing that Barb will not be slowing down anytime soon.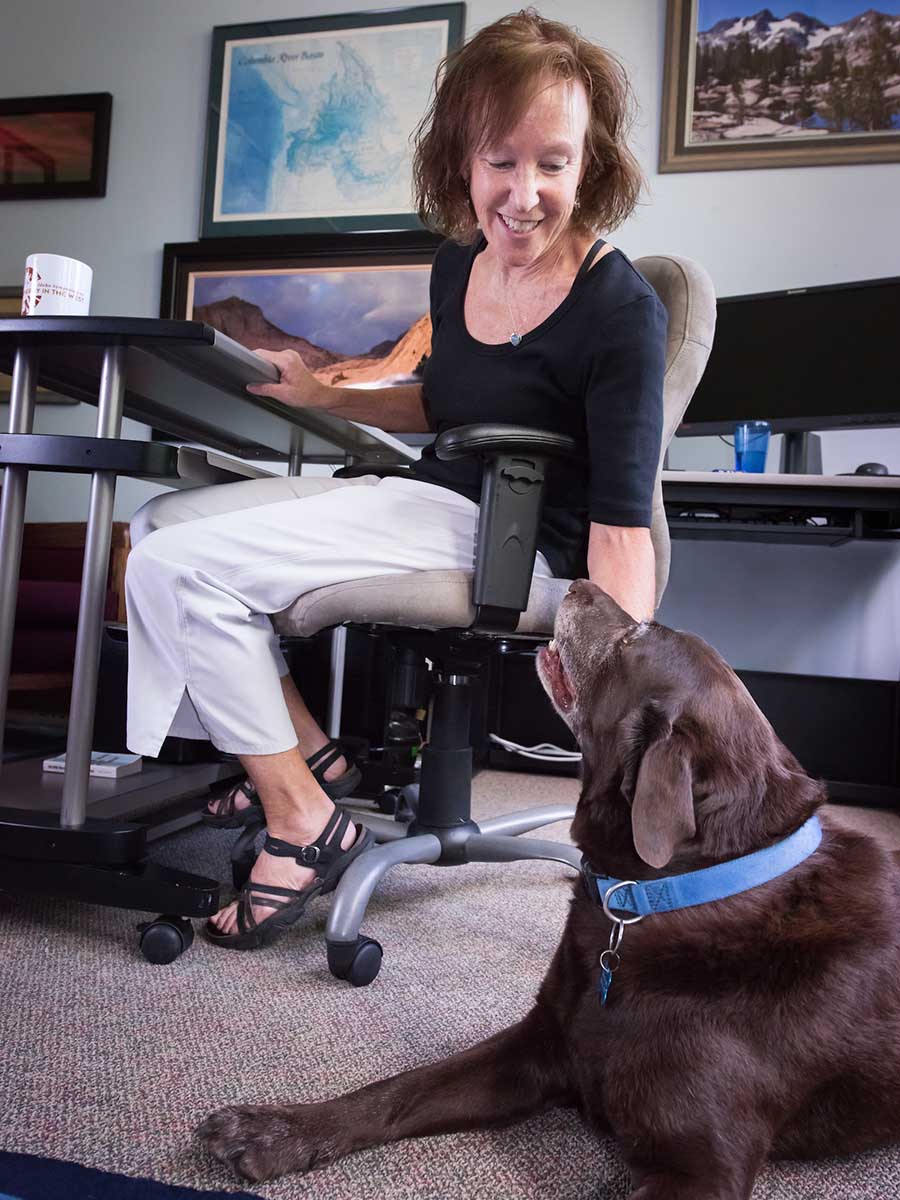 Mark Anderson to Retire
In casual conversation, students often refer to Mark Anderson as one of the most supportive faculty members and, judging by the number of times he's received the Alumni Award for Faculty Excellence and the Peter E. Heiser Teaching Award, I believe it. Mark has been with the College of Law since 1982, earning tenure in 1987, and becoming full Professor in 1990. His areas of specialization include Antitrust, Business Entities, Trademarks, and Substantive Criminal Law and he developed a course in Unfair Competition Law.
Prior to joining U of I, Mark was an associate with Oppenheimer, Wolff, Foster, Shepard, and Donnelly in Minneapolis-St. Paul. After becoming a professor, he consulted with Holland and Hart, LLP, to help revise Idaho's antitrust statute and with Cosho, Humphrey, Greener and Welsh to represent an Idaho wholesaler asserting an antitrust claim against a national manufacturer, and many others.
Mark has been active in University and College committees, including Dean, Provost, and Presidential search committees, admissions, budget, tenure, diversity, curriculum, library, and many more. But his value to the College goes well beyond a simple list of committee service. For the first 11 years of my academic career, my office was next door to Mark's, and I've often said that I have spent more time talking to Mark than anything else other than teaching. It didn't take very long before "I was talking to Mark" became the unstated but understood reason why I was a little late getting home for dinner. As I've gone from brand new faculty and Mark's informal but real mentee to Dean and Mark's boss, he has always been collegial, supportive, and honest. And most important, a friend.
If you are a former student and you have a favorite memory or a message you would like to share about Professors Barb Cosens or Mark Anderson, please send them to Michele Bartlett at bartlett@uidaho.edu.
I look forward to emerging from this forced hibernation and getting to see many of you again in person. A few years ago, my family bought some land east of Moscow. It had been logged, grazed, and farmed on and off for over a century, and at times I feared that it had been domesticated, that the wildness and beauty had been worked out of it. But each spring, in a meadow that still bears the track marks of logging machinery from years ago, wild camas flowers emerge. Whenever winter gets particularly dark, whether the actual winter or my own metaphorical winter, I think of those camas bulbs enduring under the snow. Please stay safe and healthy, call your mom regularly, and enjoy the warmth and light of the approaching summer.
Jerrold A. Long
Dean
College of Law