August 2019 First Monday
Dear Alumni & Friends,

After a short summer hiatus, our First Monday newsletter is back. I hope you have enjoyed your summer and have had time to relax, visit family and friends, and enjoy the great state of Idaho. This summer has been busy for both faculty and students, and we are rapidly approaching the start of another year. Orientation for the incoming Class of 2022 will be starting soon in both Moscow and Boise. We are excited to be hosting first-year students in both locations for the third year.

It has been an exciting first year for me as Dean, and is both an honor and a privilege to continue serving the College of Law and the University of Idaho. The next decade looks bright for the College of Law, and it is humbling to be able to work with all of you to prepare the next generation of lawyers and leaders in Idaho, the region and beyond. Thank you all for your continued support!
Welcoming our new students
First-year orientation begins Thursday, Aug. 15 in Boise and Friday, Aug. 16 in Moscow. We are happy to welcome the Class of 2022 to the College and very excited about their future. We anticipate welcoming 131 first-year students this fall -- 66 in Moscow and 65 in Boise. In addition to this being a 14 percent increase in the number of students from last year, the class also comes to us highly credentialed and diverse. The median LSAT score of the class is 153 and the median undergraduate GPA is a 3.27. The class is comprised of 45 percent women and 55 percent men. The class is 22 percent self-identified ethnic minorities and 58 percent residents. In addition to the first-year students, we are welcoming several transfer students will be joining our second year class. The faculty looks forward to welcoming this excellent group and helping guide them through their legal training.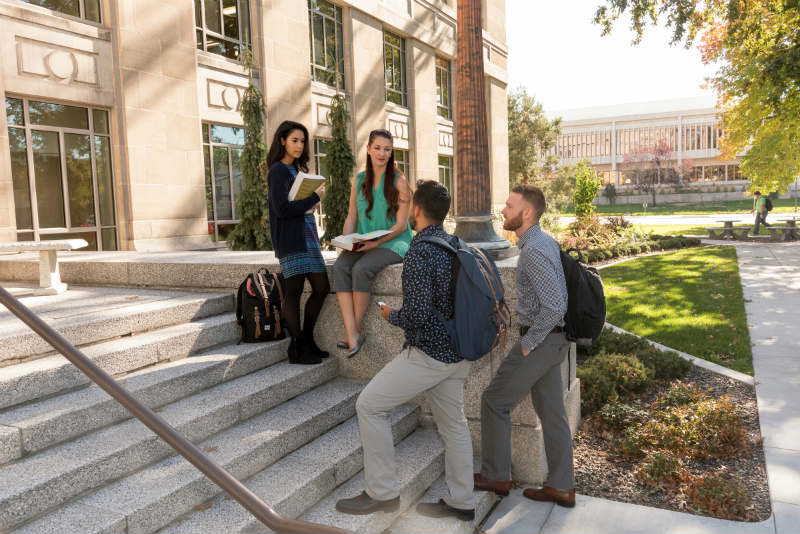 Idaho State Bar Annual Meeting
The College of Law faculty and staff enjoyed attending the Idaho State Bar Annual Meeting in Boise in July. Several of our professors taught CLEs, and we all took advantage of the opportunity to learn new things, network, and catch up with our alumni.

Congratulations are in order to our alumni award recipients. The State Bar awarded the Idaho Distinguished Lawyer award to William F. Gigray, III, '72, and the Distinguished Jurist award to the Hon. Jesse R. Walters, '63. Professionalism award recipients included: J. Nicholas Crawford, '84, Mary V. York, '94, and James A. Spinner, '85. Service Award recipients included Anthony C. Anegon, '82, Michael F. Peacock, '78, Amanda J. Rekow, '09, Mahmood Sheikh, '01 and S.E. Anne Solomon, '78. Professor Maureen Laflin was granted the Award of Distinction from the Idaho State Bar Family Law Section. The Denise O'Donnell Day award recipients included alumni: Sunil Ramalingam, '97, Lisa Schoettger, '11, and Scott Bauer, '01. The College of Law's alums continue to provide unparalleled service to Idaho and its citizens, and we are proud of all of them.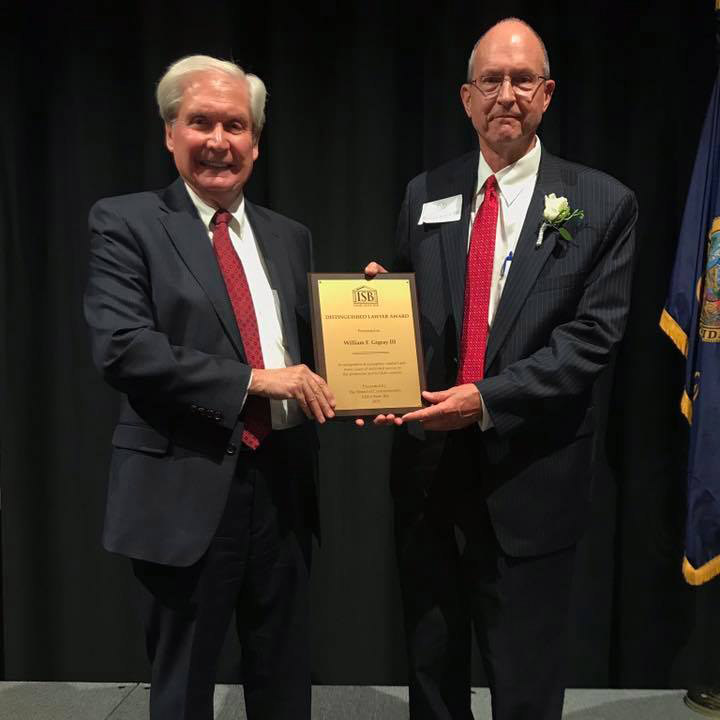 Faculty Updates
With a new school year comes new hires and departures. In Moscow, we said goodbye to Professor Kate Evans and Associate Dean Jeffrey Dodge, who found great new opportunities on the East Coast. After three decades of service to the College, Professor Liz Brandt retired from the College of Law this past spring and returned to her original (although not only) home in Ohio. Her influence over the years was significant, and many of us across the state have benefited from her good work. Professor Sunil Ramalingam has accepted a new title—"Judge"—having been appointed as the newest Nez Perce County Magistrate Judge. He will stay with us through orientation and our trial advocacy program before leaving the College at the end of the month. Boise immigration law practitioner, Kathy Railsback joins us as the new supervising attorney for the Immigration Clinic for the 2019-2020 academic year, and we are actively searching for a new Externship Director.

In Boise, Professors Katherine Macfarlane and Annemarie Bridy will be away from the College for the 2019-2020 academic year while taking advantage of great career opportunities. Professor Macfarlane will be a Visiting Professor at the Dale E. Fowler School of Law at Chapman University, and Professor Bridy has taken a position with the copyright specialty team at Google. To help with our transition following Associate Dean Dodge's move to Penn State, Professor Katie Ball will serve as Interim Associate Dean of Students for the current academic year.

Three of our colleagues are also entering their final year at the College of Law. Professors Ben Beard, Maureen Laflin, and Monique Lillard will all retire at the end of the 2019-2020 academic year. If you see any of them over the coming year, please take the opportunity to thank them for their service to the College and congratulate them on the new adventures that await. We will miss them all, but they will always be part of the College of Law family.
Bellwood Memorial Lecture Series
The 2019 Bellwood Memorial Lecture series will feature Ken Salazar, President Barack Obama's Secretary of the U.S. Department of the Interior from 2009 to 2013. Before being appointed Secretary of Interior, Mr. Salazar served as U.S. Senator for Colorado from 2005 to 2009, and as Attorney General for Colorado from 1999 to 2005. Secretary Salazar will discuss "Climate Change & the Future of Energy" and will touch on energy, environment and natural resources, Native American law issues, and the future of the public lands. We look forward to his lecture in Boise on Oct. 22 and Moscow on Oct. 23. and hope you will join us at one of these events.

Have a wonderful start to your fall,
Jerrold A. Long
Dean
College of Law