Tribal Homelands Scholarship
Honoring the treaties one student at a time.
The region surrounding the University of Idaho is the ancestral land of both the Coeur d'Alene and Nez Perce peoples, and its campus in Moscow sits on unceded lands guaranteed to the Nez Perce people in the 1855 Treaty with the Nez Perces. As a land grant university, the University of Idaho also benefits from endowment lands that were the ancestral homes of many of the West's Native peoples. Our land-grant origins create a unique obligation to serve and educate all communities in the region, including perhaps most significantly the Native people on whose ancestral lands our University was founded.
We take that responsibility seriously and believe that as a law school situated on tribal homelands, we should continue to be a home for tribal people. To honor that obligation, the University of Idaho College of Law is proud to offer the Tribal Homelands Scholarship to all enrolled members of federally recognized Indian tribes. The Tribal Homelands Scholarship provides $10,000 per year to each enrolled tribal member. Through the Tribal Homelands Scholarship, our membership in the Western Regional Graduate Program, and our Native American Law Program, we seek to make the University of Idaho the best, most affordable law school for members of American Indian tribes.
If you believe you are eligible for this scholarship and are interested in attending the University of Idaho College of Law, please inquire at lawadmit@uidaho.edu or contact our Admissions Team at 208-885-2300.
If you are interested in supporting this effort, please contact Stephanie Ballis at sballis@uidaho.edu or 208-885-8793.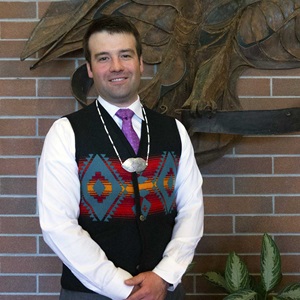 Menard 206
208-885-0860
Location: Moscow
Courses Taught: Law 806, Civil Procedure II, Law 928, Tribal Nation Economics & Law, Law 942, Water Law I, Law 949, Native American Law, Law 969, Water Law II, Law 979, Native American, Natural Resources Law
View Dylan Hedden-Nicely's profile