Class of Spring 2020
Congratulations to all our Spring 2020 graduates! Use the gallery below to read more about just a few of the more than 400 Vandal engineers who graduated during a worldwide pandemic.
Previous
Next
Addyson Barnes
Chemical Engineering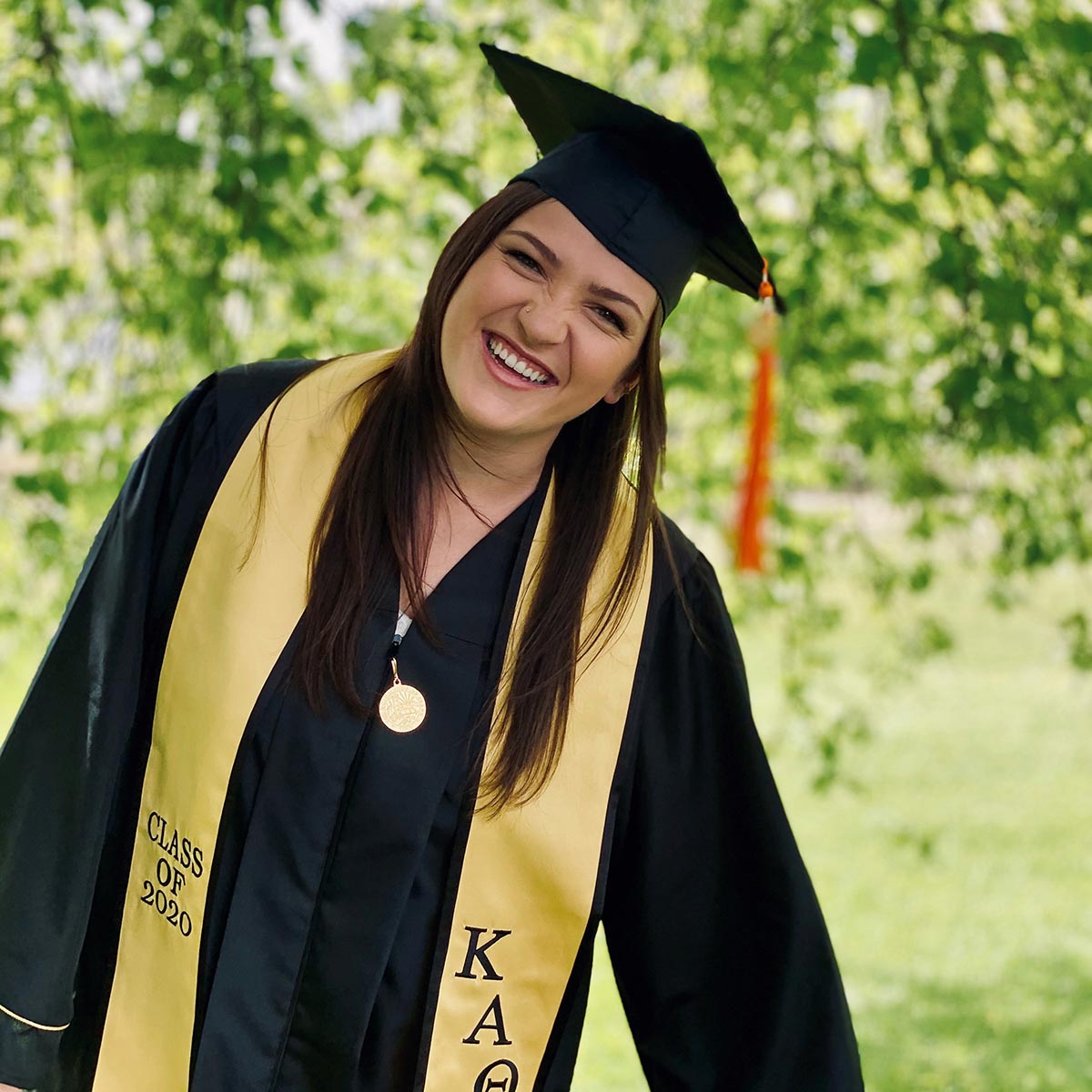 Hometown: Idaho Falls

"Engineering is involved in every industry and can accomplish so many different things, and I know that by studying engineering, I can contribute to the advancement of our society. U of I provided me an excellent opportunity to pursue a technical degree, but also to diversify my skill set and prepare me for whatever path I choose to take." – Addyson Barnes, Chemical Engineering Class of 2020

Barnes spent last summer in Washington, D.C., working for the U.S. Department of Energy through its Mickey Leland Energy Fellowship in the Office of Fossil Energy. Her project focused on looking at Environmental Protection Agency's guidelines and historical data for fossil-fueled power plants' cooling water intake levels.

"The fellowship enabled me to make connections to the technical, operational information I was learning in class with communication and analysis skills," she said. "I was also able to visit various offices at DOE and collaborate with other fellowship participants working with National Energy Technology Laboratory. My knowledge of the energy industry expanded, my professional development improved, and I was able to find an industry I hope to work in one day."

While at U of I, Barnes was a College of Engineering Ambassador, and visited thousands of students at rural Idaho high schools to introduce them to STEM education. She was also a recruitment counselor for U of I's Greek recruitment, a new student orientation leader and campus tour guide.

Barnes received several scholarships while attending U of I, including the Idaho National Laboratory Scholarship, Idaho Opportunity Scholarship, Odd Fellows Scholarship through Idaho School District #91 and the Dwight Hoffman Scholarship.

With a goal to work in the energy industry, Barnes said she currently plans to pursue a master's degree focusing on technology or energy policy.

Alathea Davies
Chemical Engineering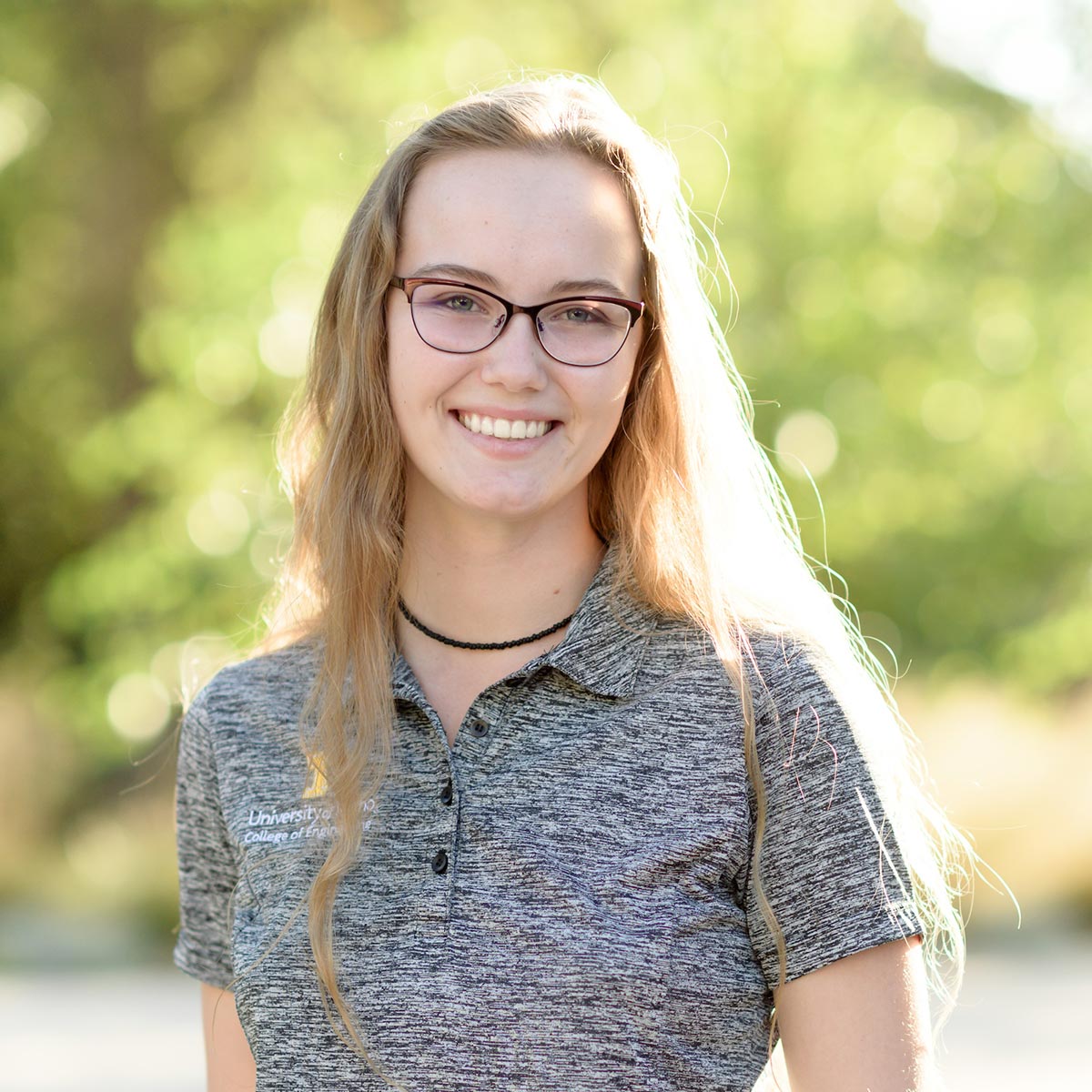 Hometown: Pullman, WA

"Engineering is the field where I finally felt like I belonged. In high school, I was involved with so many different sports and activities that I never had a niche that I felt was my own. When I got to the U of I, I became so close to so many of my classmates in chemical engineering and throughout the college, it made me feel like I belonged in engineering." – Alathea Davies, Chemical Engineering Class of 2020

Alathea Davies interned at the NASA Ames Research Center in California last summer, working to identify the high-temperature properties of a resin for potential use as a heat shield for NASA capsules, spacecraft that reenter Earth's atmosphere without wings, during the Mars 2020 mission.

When Davies returned to campus that summer, she was able to continue her research with help from the NASA Idaho Space Grant Consortium and her mentor, associate professor Mark Roll.

A College of Engineering Ambassador for three years, Davies traveled to high schools to introduce students to STEM education through hands-on engineering activities.

"Being part of this group gave me a much broader knowledge and understanding of all the engineering degrees that U of I offers, as well as the research that is being done here," she said. "It also introduced me to people that have become some of my closest friends."

This summer, she is moving to Laramie, Wyoming, to pursue her doctorate in chemistry, focusing on atmospheric chemistry.

She has been awarded the Women in Graduate Education Fellowship through the University of Wyoming to do more work with teaching and education during graduate school.
Alex Wilson
Computer Engineering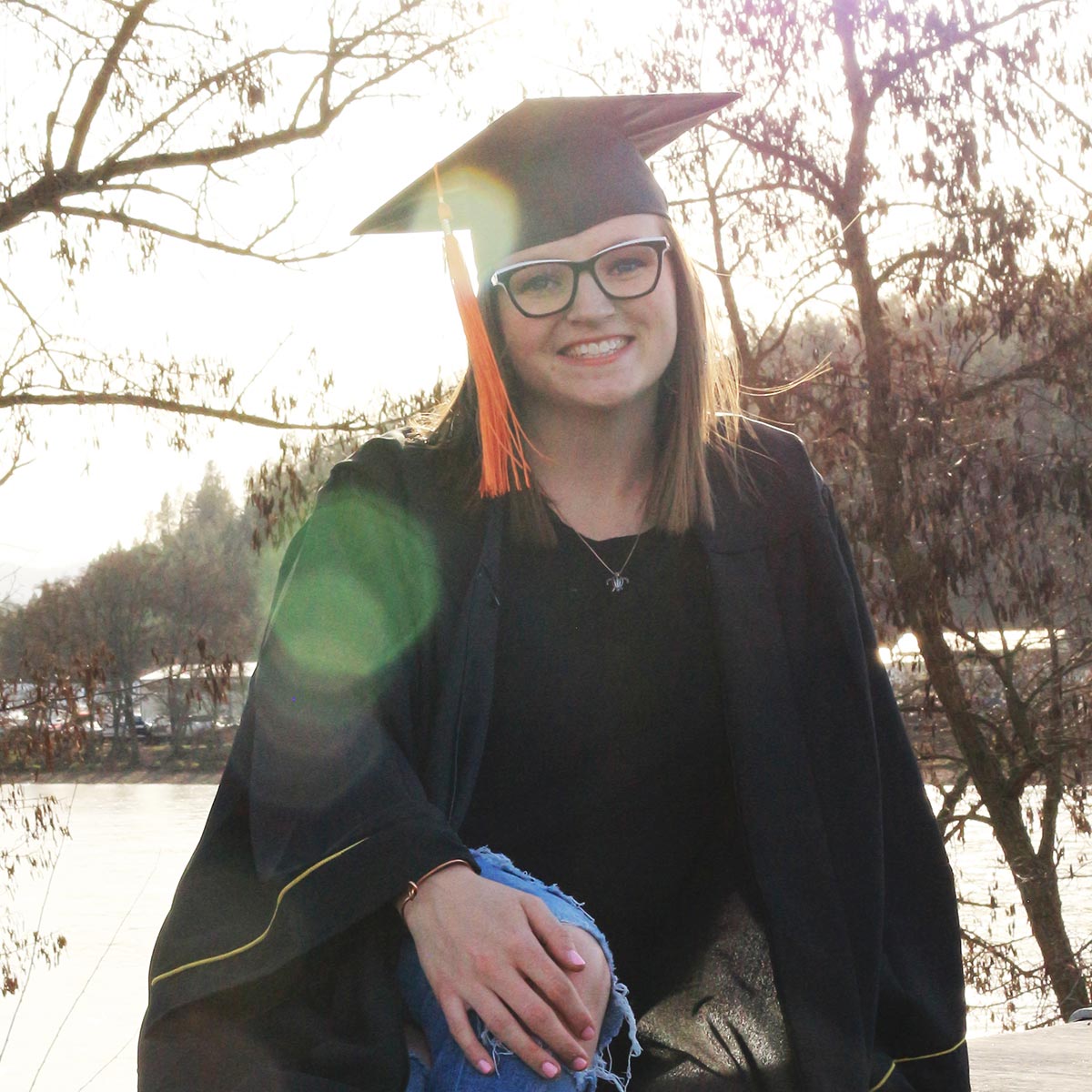 Hometown: Hayden, Idaho

"I've spent so much time in my life looking at a computer screen, once I look away from it, it's like looking into another world. Computer engineering creates a bridge between these worlds. We can program something in the virtual world and bring it to life to help make our world a better place." – Alexis Wilson, Computer Engineering Class of 2020

Alexis Wilson is working for JT4 LLC, a defense contractor for the U.S. Air Force and Navy, in Las Vegas, Nevada. She is also getting her master's at U of I.

Wilson's senior capstone design team worked to create a control system for laser instruments. Lasers are being used more frequently than ever in scientific instruments. For experiment results to be valid, the lasers have to be carefully controlled using expensive dedicated hardware. Sponsored by optical equipment company Thorlabs, the team's modular data acquisition and control backbone would allow labs and researchers to produce high-quality optical research less expensively.

"This was one of my first times working on a major project with two other people in a similar degree field as well as with a company," Wilson said, "It gave me the chance to learn how to design, implement and test a design starting from an idea."

Amanda Kalab
Civil Engineering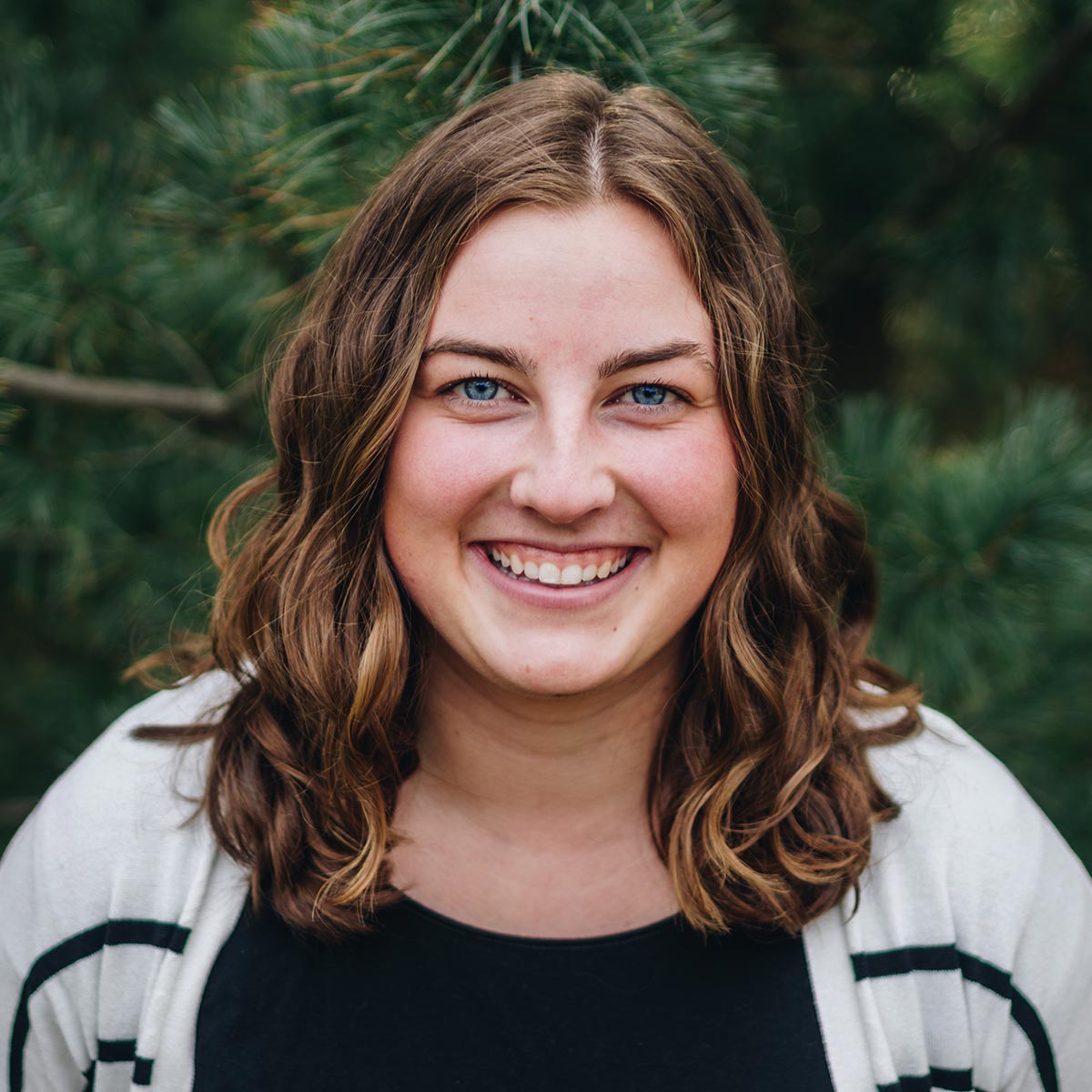 Hometown: Marysville, Washington

"I have grown both in my leadership capabilities and engineering knowledge over these past four years, and I have made some truly incredible friendships along the way. I have had many amazing hands-on experiences during my time at the University of Idaho. "
– Amanda Kalab, Civil Engineering Class of 2020

Amanda Kalab will be working with T.Y. Lin International as a bridge design intern and then pursing her master's at Washington State University.

"Engineering is important to me because it gives me the opportunity to work on projects to improve modern infrastructure and preserve our natural environment," she said.

A team member and team captain her junior year for the U of I American Institute of Steel Construction Steel Bridge Competition team, Kalab learned about constructability, steel fabrication and steel design to construct and test a scale model steel bridge. During competition, teams are given 30 minutes to put together their bridge from pre-built sections. Teams are scored based on many variables, including bridge weight, construction speed, structural efficiency, load testing and aesthetic. Last year, the team spent more than 800 hours preparing their bridge for competition.

"I have had the opportunity to travel to the conference each year and compete against sixteen universities in the Pacific Northwest region," she said. "Engineering is important to me because it gives me the opportunity to work on projects to improve modern infrastructure and preserve our natural environment."

Kalab received many scholarships while attending U of I, including the Marysville Rotary Club Scholarship; Marysville Pilchuck Booster Club Scholarship; Hogue Family Centennial Civil Engineer Scholarship; Dessie R. Barrows Scholarship; Little, Lynn Evans Scholarship; and the Ernsberger Engineer's Fund.

She received research funding from the U of I Grand Challenge Scholars Program and Academy of Engineers as well as from the Idaho Space Grant Consortium to attend the National Academy of Engineers Grand Challenges Scholars Program Annual Meeting in Washington, D.C., and tour the largest wildlife crossing network in the world in Banff National Park.

Archana Dahal
Mechanical Engineering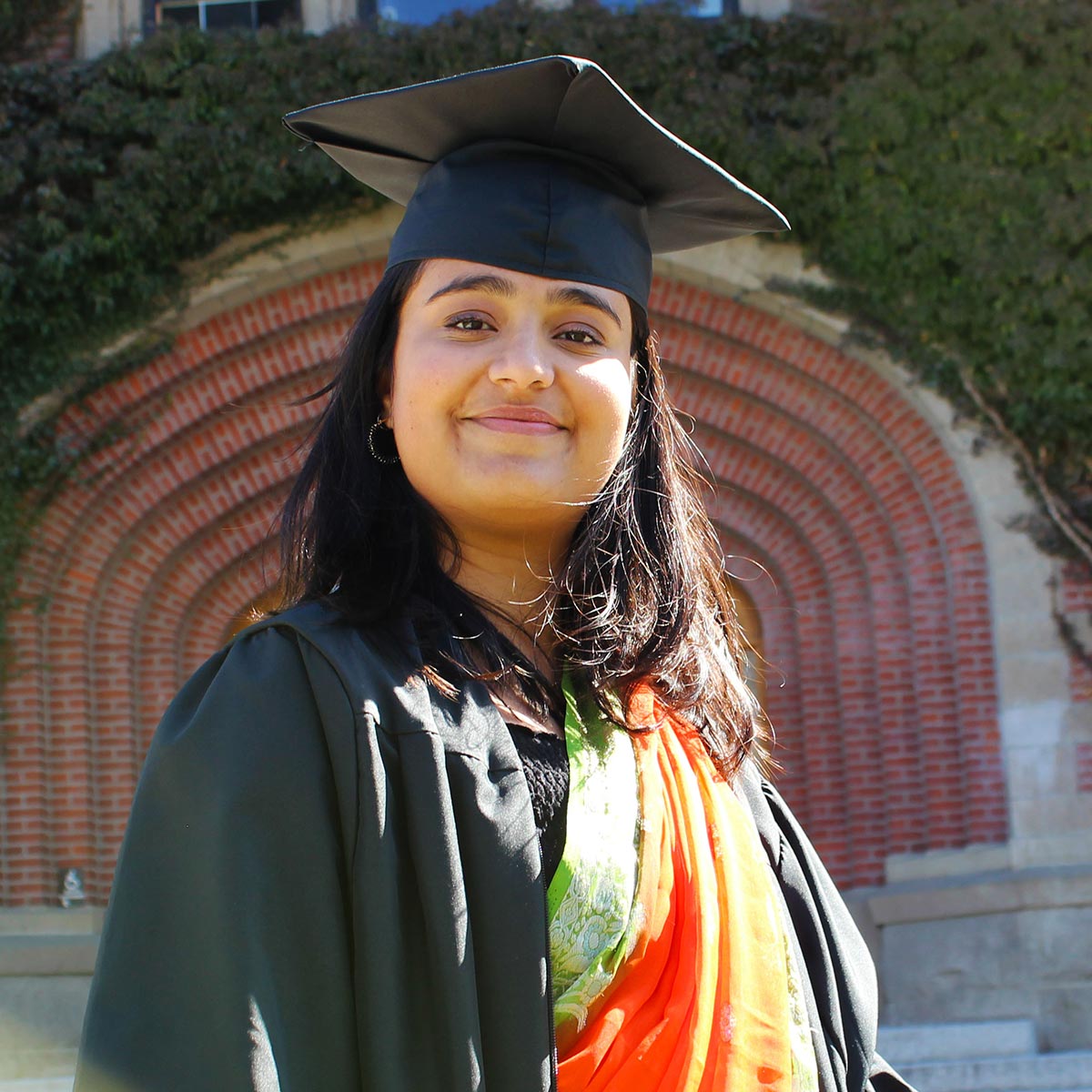 Hometown: Dharan, Nepal

"For me, engineering is a way I provide a service. The core of engineering is to solve problems efficiently. I have changed my career paths throughout these four years, but my goal to serve through engineering projects has never changed." – Archana Dahal, Mechanical Engineering Class of 2020

This summer, Archana Dahal worked as a quality assurance intern for Glanbia Nutritionals in Clovis, New Mexico, learning about quality control and cheese processing.

In college, Dahal attended the 2018 Annual Conference of the Society of Women Engineers in Minneapolis, Minnesota. Dahal was part of a team that earned second place in the PepsiCo-SWE engineering challenge

"It was a surreal experience to represent University of Idaho on a national platform," she said. "This experience would not have been possible with the support from the Society of Women Engineers chapter at U of I."

Dahal came to U of I from Dharan, Nepal.

"I wouldn't have been able to afford to finish college without the scholarships that I received from International program Office," she said.

Dahal also served as the vice president of the U of I Nepali Student Association and as a resident assistant for Housing and Residence Life.

"I have learned to be more empathetic, assertive and a caring leader through my experience," she said.

This summer, she plans to apply for jobs in wastewater or bioprocessing field.
Aspen White
Chemical Engineering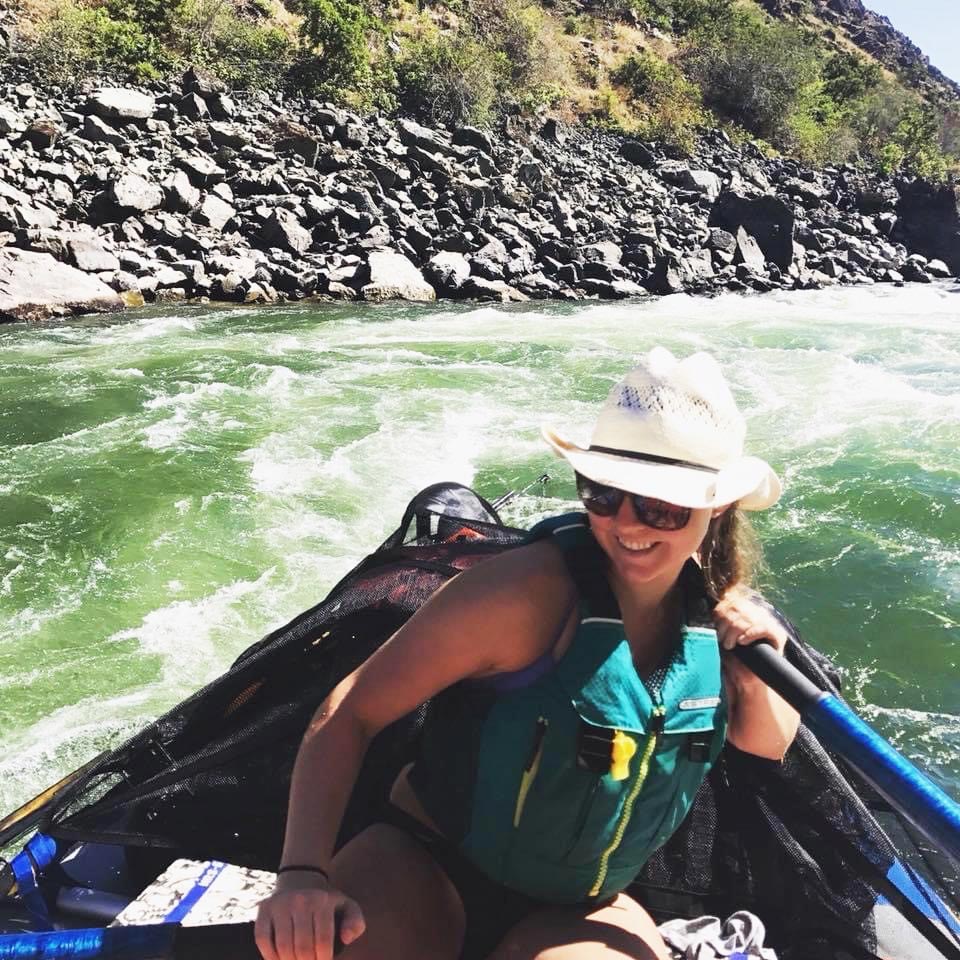 Hometown: Lewiston, Idaho

"Engineering allows you to think about the world in a different way. That new perspective drives me to find creative solutions to modern problems." – Aspen White, Chemical Engineering Class of 2020

Aspen White is now working as a chemical engineer for CCI/Speer Ammunition in Lewiston, Idaho.

The Lewiston native said she was able to graduate debt-free thanks to scholarships she received while in college.

"Thanks to all scholarship donors, it makes a huge difference!" she said.

Blakely Frechette
Computer Science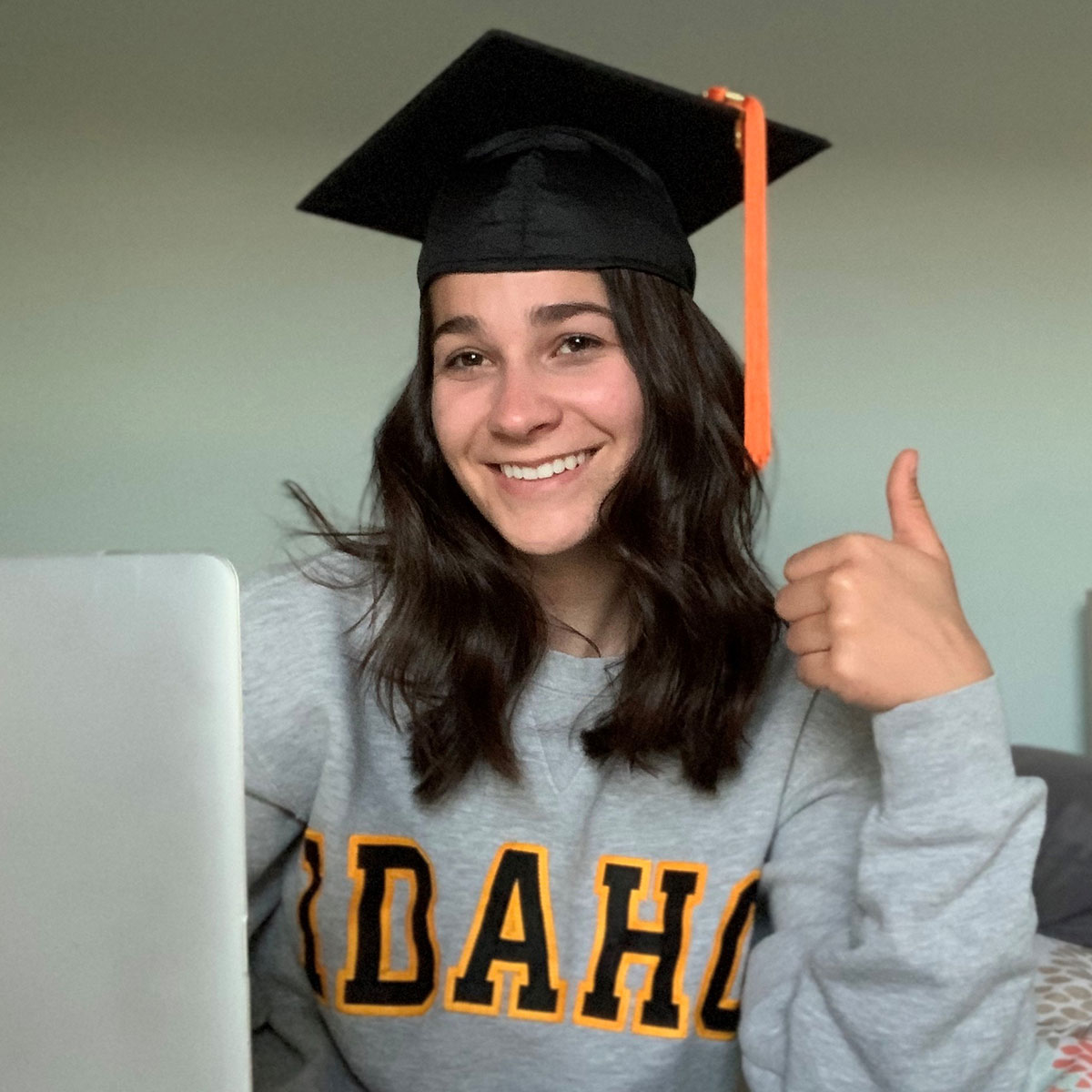 Hometown: Boise, Idaho

"Computer science is a field that has applications in nearly every industry and is becoming a necessary skill in today's world. It is an exciting field that is expanding by the year and is only limited by your imagination to try." – Blakely Frechette, Computer Science Class of 2020

Blakely Frechette is now working for Micron Technology in their Boise branch as an IT software engineer.

She also interned for Micron during college, prototyping a mobile application to enable access to existing on-site applications.

"The internship allowed me the freedom to research and learn as well as work in and be supported by a team of individuals," she said.

Frechette said the internship also prepared her for her senior capstone project, designing a web application to manage equipment reservations and machine access for the Department of Mechanical Engineering Machine Shop on the Moscow campus.
Camille Eddy
Mechanical Engineering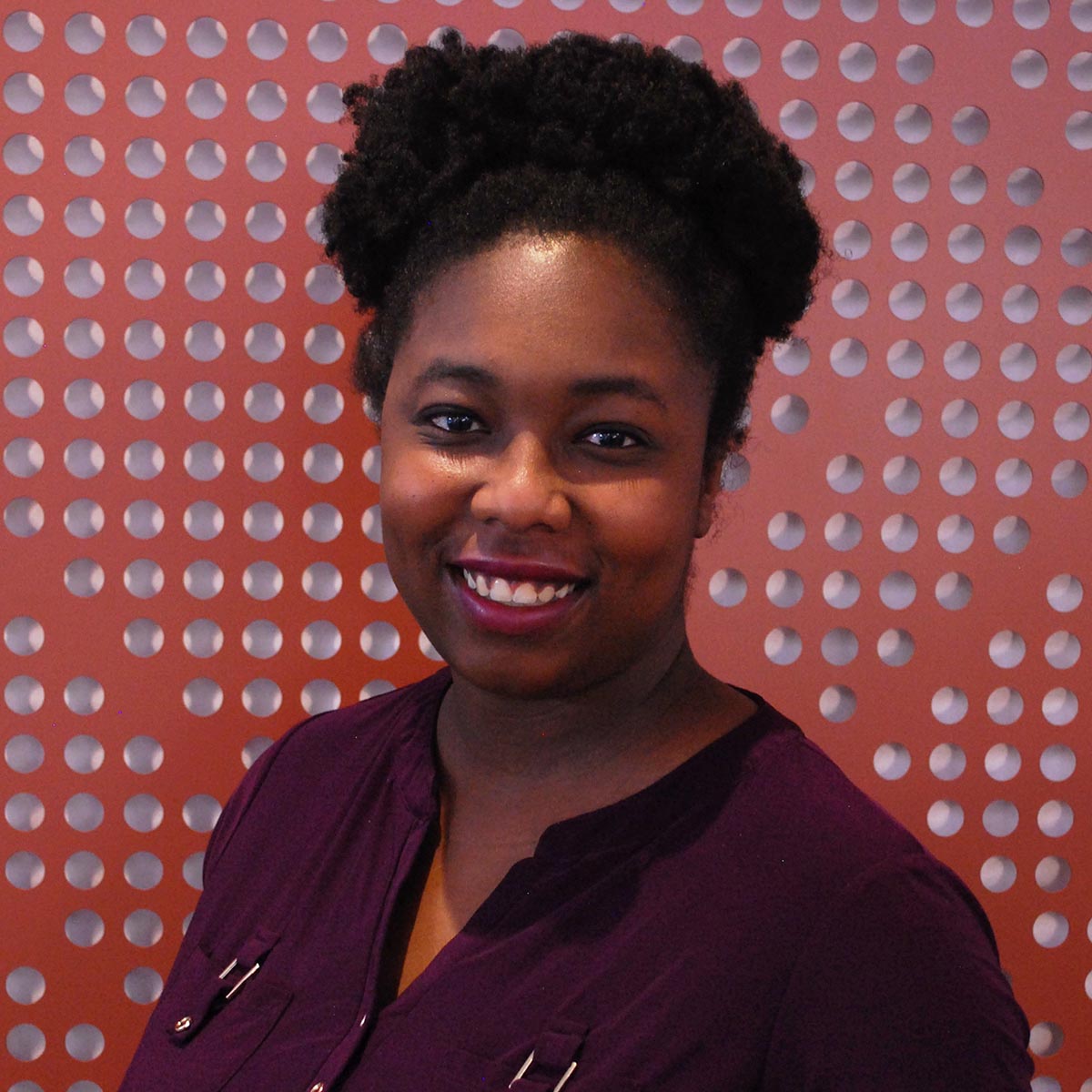 Hometown: Boise, Idaho

"Everybody has a valid path, but that path is not always prescribed to them. I have learned that my path is not going to look like everyone else's, and I shouldn't expect it to." – Camille Eddy, Mechanical Engineering Class of 2020

Eddy spent four years at Boise State University before coming to the University of Idaho.
"I got here, and I was like, 'Wow, this is the university experience I've been missing out on," she said. "Having already taken a version of all these classes, this was the deeper knowledge I was expecting to have."

U of I also offered the support system she needed.

"I understood what it meant to have a stakeholder in my education," she said. "Someone who made me feel like if I didn't succeed, it's not just my fault. It's also on the department to ensure I succeed, in actions and not just sentiment. I had never felt that."

Eddy currently works as a product engineer for New-York talent-matching startup Bloc and part-time as a career coach for aspiring engineers. She has been recognized by former President Obama as proof of why more women and underrepresented groups should take on STEM, and one of her first mentors was former NASA astronaut Barbara Morgan.

While in college, Eddy interned with Hewlett-Packard, Google and graphic processing unit tech company NVIDIA.

Focusing on cultural bias in artificial intelligence, Eddy has also spoken at workshops internationally and across the U.S.

Follow her on Instagram and Twitter @iamcamilleeddy.

Christine Page
Electrical Engineering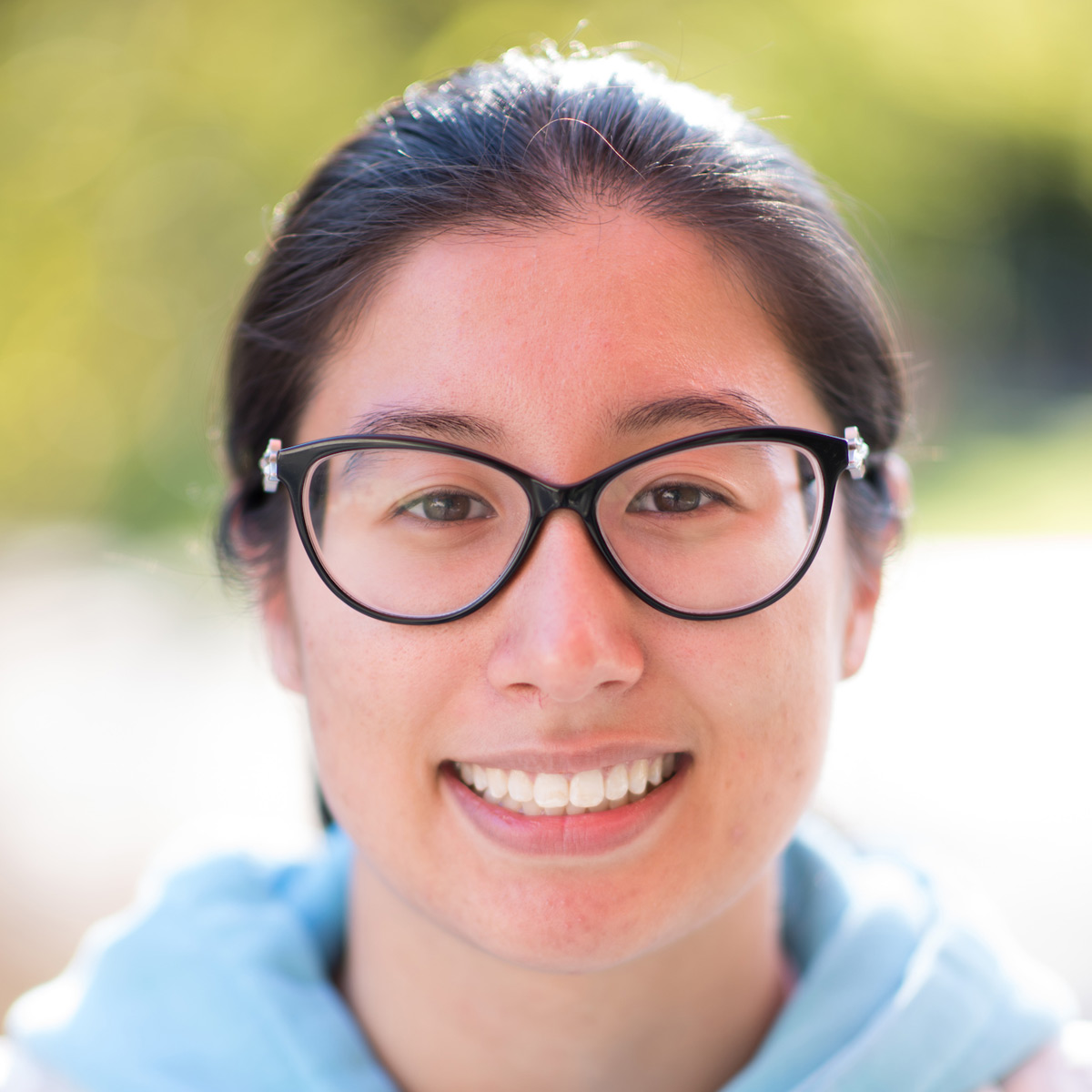 Hometown: Lake Stevens, WA

"I really trust my professors at U of I, and I'm actually super afraid of the idea of going to any other university. I know my department and how much they care. Talk to your professors. Ask questions. Treat them like they're human beings. The opportunities that I have gotten from connecting with my professors has made me the successful person I am today." – Christine Page, Electrical Engineering Class of 2020

Christine Page will begin her master's at the University of Idaho this fall, working to improve the power electronics behind innovative communication satellites that are size of a Rubik's Cube.

These little satellites, called CubeSats, are the focus of Page's summer graduate research, a partnership study between U of I and the Massachusetts Institute of Technology funded through the Air Force Research Laboratory.

"Current satellites are really big, as big as three semi-trucks combined, and they cost millions to make and launch," she said. "These little CubeSats are significantly smaller. They are cheaper and you can launch more of them, covering a wider area than a bigger satellite."

Page's research will focus on improving the power subsystem of these CubeSats that uses the sun and solar panels to provide power to its systems. The current method requires voltage changes that produce a lot of noise, which can affect communication between satellites.

"When you dial in a station on a radio and you hear that static? That same kind of noise happens in space," she said. "It's especially detrimental because you're affecting everything in these systems, from how these power systems communicate, to the cameras, the antenna, and the data that's being received."

A SMART Scholarship recipient, Page also spends her summers working for the U.S. Department of Defense at the Kirtland Air Force Base Space Vehicles Directorate in Albuquerque, New Mexico. The SMART Scholarship program offers full tuition to students pursuing STEM fields in high demand.
Clay Allred
Chemical Engineering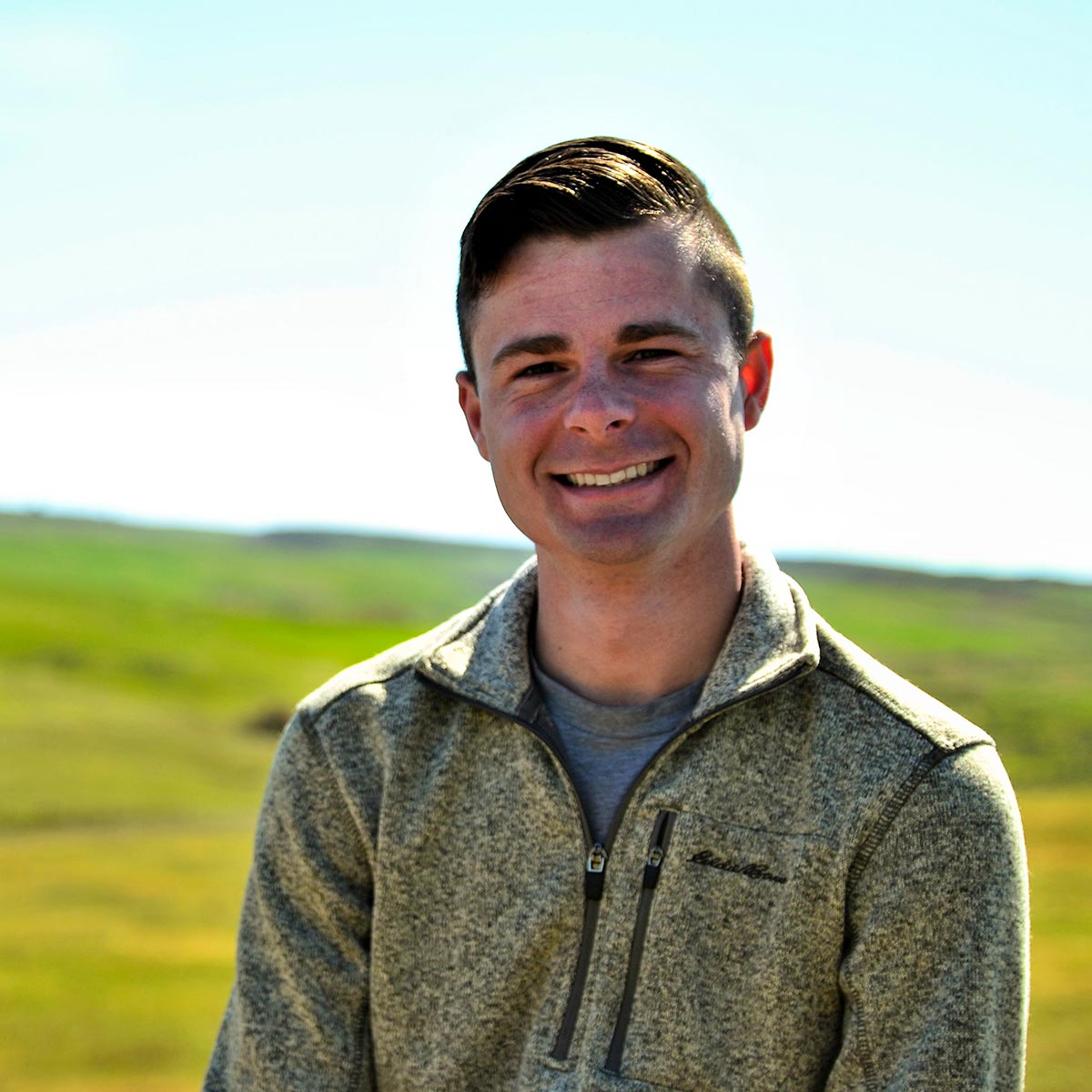 Hometown: Indian Valley, Idaho

After graduation, Clay is going to work as a process engineer at WestRock in Longview, Washington. A member of the University of Idaho Cycling Team, Clay said he expects to continue to do a lot of bike racing in his spare time.

Clay worked for Barrick Gold (now Nevada Gold Mines) as a metallurgical engineering intern last summer.

"It was cool to be able to actively apply what I learned in school to make a difference and do some good work for the company," he said. "I learned a lot from this experience that I will be taking on to my future employer."

Engineering is important to me because it helps to build the world of tomorrow, if you will. The work that my classmates and I will do will help enact change and, hopefully, make tomorrow a better day.

Hanieh Nezakati
Electrical Engineering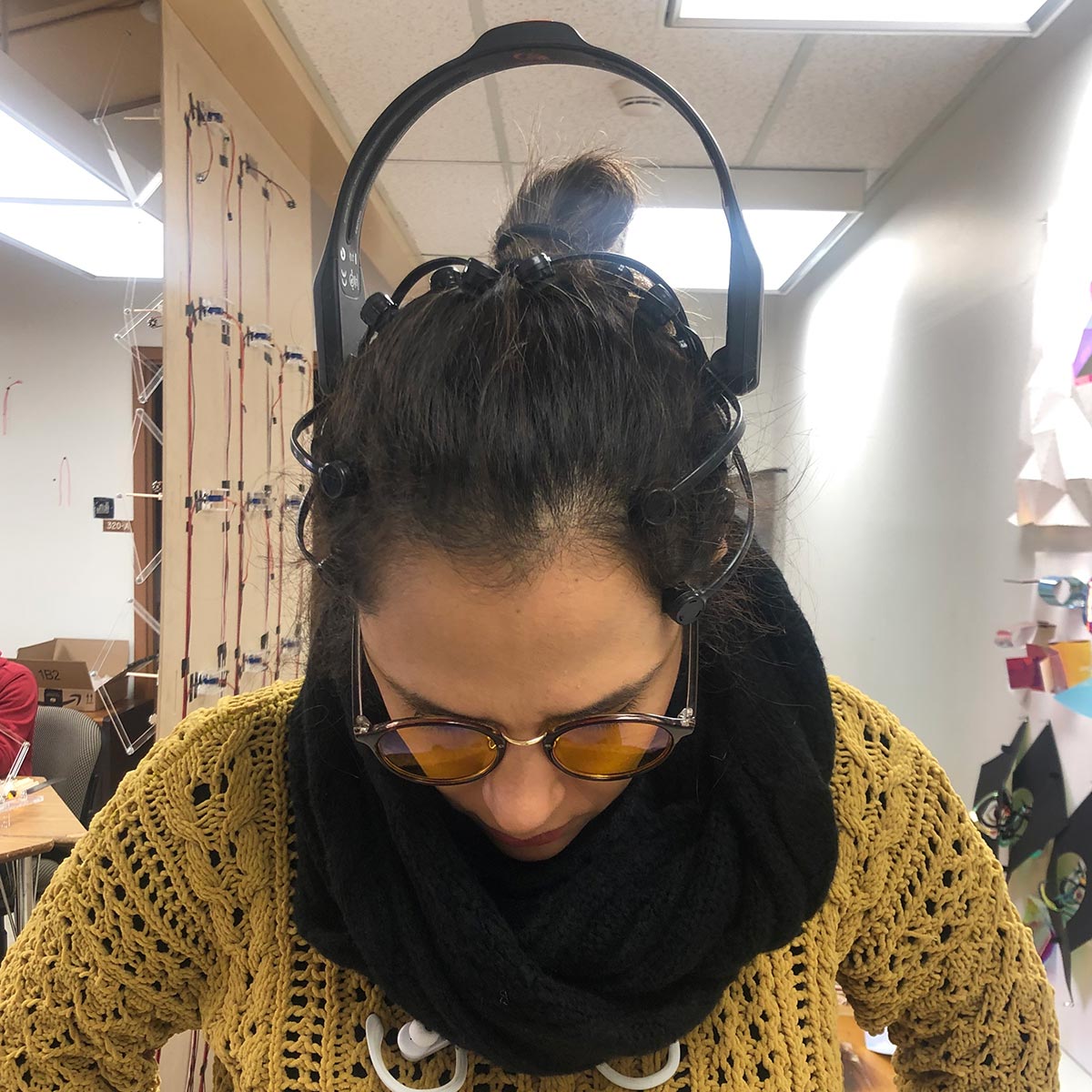 Hometown: Tehran, Iran

"Engineering opens newer perspectives in a way that you approach everything with a problem-solving attitude. It gives me hope for the world, and I can also be part of helping people by contributing to science." – Hanieh Nezakati, Electrical Engineering Class of 2020

For her senior capstone project, Hanieh Nezakati's team helped create a low-cost electroencephalogram (EEG) for educational use, providing value to schools through a more economical EEG device that can be used to expose young students to the wonders of neuroscience and inspire scientists of the future.

"Soft and hard skills of computer science, mechanical, computer and electrical engineering came together for this project," she said. "It was by far my best hands-on experience. I learned, in practice, that collaboration of different disciplines are behind most successful and technological projects."

Nezakati received scholarships from the International Programs Office and the Department of Electrical and Computer Engineering.

She was admitted to graduate school at the University of Washington in computational linguistics. Her next goal is to find a job in speech recognition and medical data analysis for research.

Holli Terrill
Civil Engineering
Hometown: Ronald, Washington

"Engineering is a career that makes a difference. I have always grown up being active in my local community through many different volunteer groups. It was important to me that my degree would set me up for a fulfilling career that always allows me to grow and learn. Engineering is also important to me because it challenges me daily." – Holly Terrill, Civil Engineering Class of 2020

After graduation, Holly Terrill will begin her career with civil engineering firm David Evans and Associates as a junior engineer and work toward her Professional Engineering license.

While in the U of I Grand Challenge Scholars Program, Terrill participated in the entrepreneurial team Trash2Gas to bring sustainability and energy education to sixth- through 12th-grade classrooms on the Palouse.

Anaerobic digestion is the natural process of breaking down organic material in closed spaces where there is no oxygen. This process also creates a biogas composed of methane and carbon dioxide that can be used as a natural energy to produce heat or electricity.

The goal is to bring these digesters into classrooms and integrate sustainability-focused curriculum to help students better understand how food waste can be broken down and see the recycling process from start to finish.

"I was able to dive deeper than my technical experience exploring interests in the business world," she said. "I gained more out of this program and my education at the University of Idaho then I ever dreamed I would."

Terrill was put into interdisciplinary teams and given six hours to come up with a business plan to solve one of two prompts involving measures to sustain a world of 10 billion people or using artificial intelligence to change the world for the better.

Terrill's team placed in the top 10 for their plan to boost the structural integrity of bricks using recycled plastic.

She said receiving scholarships allowed her work less during the school year and focus on academic courses and clubs.

After graduation, she said she's also excited to begin planning her wedding, getting her own apartment, and purchasing her dream truck.


Jeff Crawford
Computer Science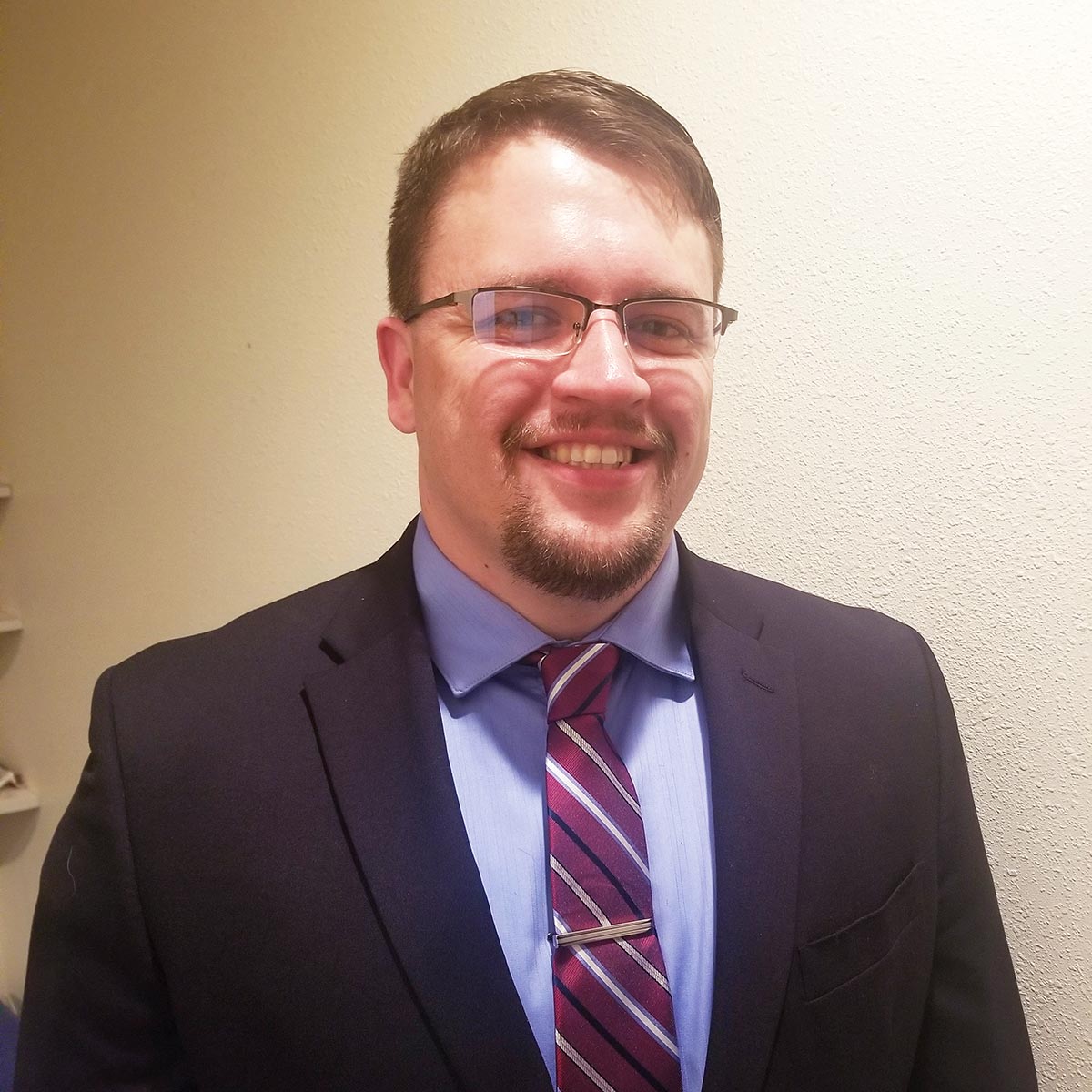 Hometown: Stockton, California

Computer science class of 2020 graduate Jeff Crawford spent nearly a year in Afghanistan with the U.S. Army, eliminating enemy rockets from the sky and learning about fiber optic systems and wireless radio equipment.

When his deployment ended, he started his job search, emailing federal agencies for leads. He said most emails didn't get much of a response, except for his email to the Governor's Office in Idaho.

"Governor Butch Otter was touched by the letter and called me to invite me to meet him," he said. "I felt like I found a place where people take care of each other. I knew I wanted to live in Idaho."

Crawford said U of I's decades of involvement in cybersecurity and working with the federal government through programs like the CyberCorps: Scholarship for Service program, piqued his interest.

Paired with the strong connections he made with in the U of I Veteran's Affairs Office and Moscow's urban environment, Crawford said his decision was made.

"Something was calling to me at U of I, and I am very happy I came here," he said. "As a veteran, Moscow was a safe haven for me to be re-introduced to civilian life."

Crawford worked with an interdisciplinary group to design a portable, low-cost and durable microscope to allow doctors in developing countries to analyze tissue biopsies within 97% accuracy.

"It has been a good experience knowing I can work with civilians again and to see how my military service has its strengths in helping guide the group," he said. "It opened my eyes in terms of what I want to do for the rest of my life, helping people."

Crawford has been working with computers since he was 9 years old. The dynamic and challenging world of computer science is what led him to cybersecurity.

"I am going into cybersecurity so I can help protect people and serve the public," he said. "The cyber world is such a dangerous place in terms of privacy, finances and logistics."

Julia Roach
Biological Engineering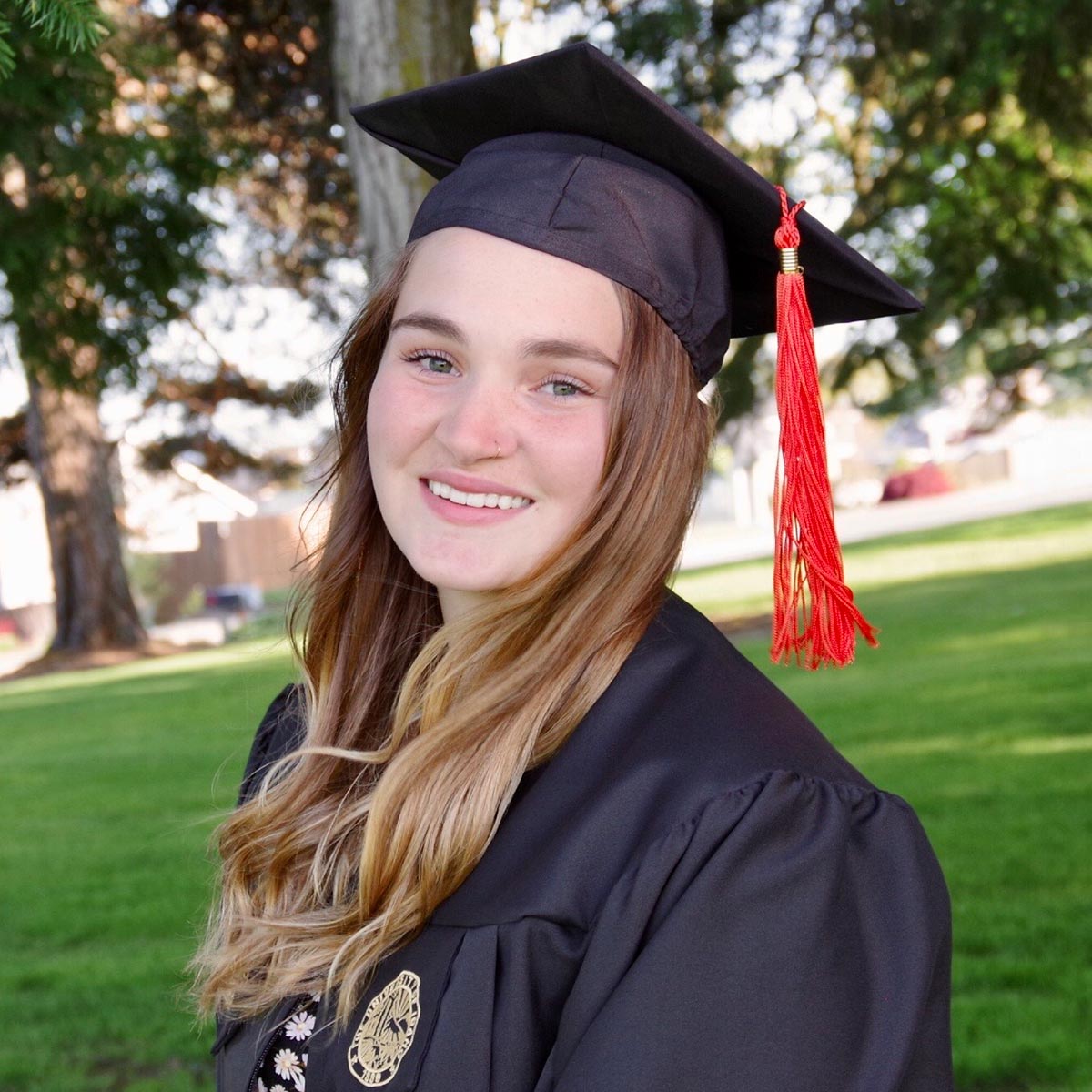 Hometown: Coeur d'Alene, Idaho

"Engineering has allowed me to see how the world works in almost every aspect. I have a passion for the environment, and with my engineering background, I can to work toward creating a cleaner, more efficient, and better environment that could ultimately solve many problems we are facing today." – Julia Roach, Biological Engineering Class of 2020

Julia Roach will be working as an environmental engineer for CDM Smith in Tampa, Florida, after graduation. She interned with the engineering consulting firm in Kellogg, Idaho, the summer of 2019.

"I worked at a waste consolidation area engineered to store waste in a way that does not pollute the waters or environment," she said. "The superfund site that I worked at is used specifically for cleaning up pollutants in the soils produced from the hundreds of active mines back in the 1900s. I gained a lot of experience and knowledge in Superfund sites, construction management and cleaning hazardous waste."

A resident assistant her sophomore year and president of the Women's Club Soccer team, Roach received a full tuition scholarship through multiple government and University of Idaho sources.

Lauren Smith
Electrical Engineering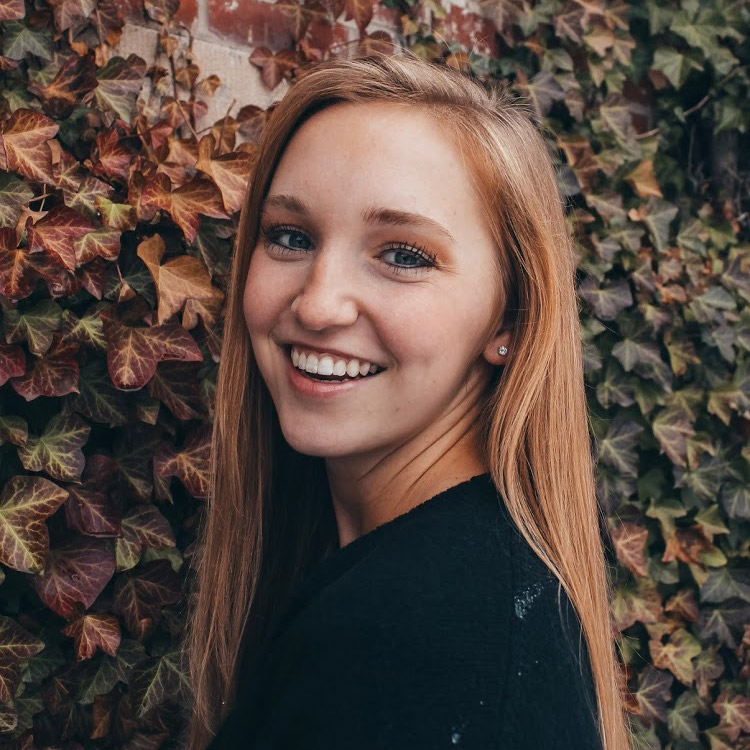 Hometown: Shoreline, Washington

"My engineering courses have taught me how to face challenges, think about the problems from multiple angles and work to overcome them with perseverance and grace. "Solving technical problems is an exciting challenge for me. It is important to me to be able to keep up with current technologies and think about new ways to solve problems that arise." – Lauren Smith, Electrical Engineering Class of 2020

After graduation, Lauren Smith will start her career as a patent engineer for Holland & Hart. She interned for the law firm the summer before her senior year.

Smith was part of the award-winning research and entrepreneurial team developing a virtual fence for rangeland cattle using signals between local beacons to keep cattle within a specific boundary without fencing, a GPS signal or cellular connection.

"Engineering requires continuous learning, research and problem-solving," she said. All of my courses over the past four years have pushed me to grow a much more open mindset, which has improved my self-confidence.

Smith said working under former U of I assistant professor Sameh Sorour to research Autonomous Electric Mobility On-Demand was a huge earning experience.

"I walked out of that experience with a lot of new knowledge not only about electric vehicles and AEMoD systems, but with new skills solving problems in MATLAB, drafting letters and journals in LaTeX, and working on a research team."

A Western Undergraduate Exchange (WUE) recipient, Smith also received the U of I Honors Scholarship Endowment all four years, the William & Magdalene Parish Scholarship, the Boeing Company Scholarship and Lyla Schroeder Memorial Scholarship.

She also received a grant to study abroad in China during summer after her sophomore year as part of the Department of Electrical Engineering's cooperative program through the Wenzheng College of Soochow University in Suzhou, China.

Michael Camerino
Biological Engineering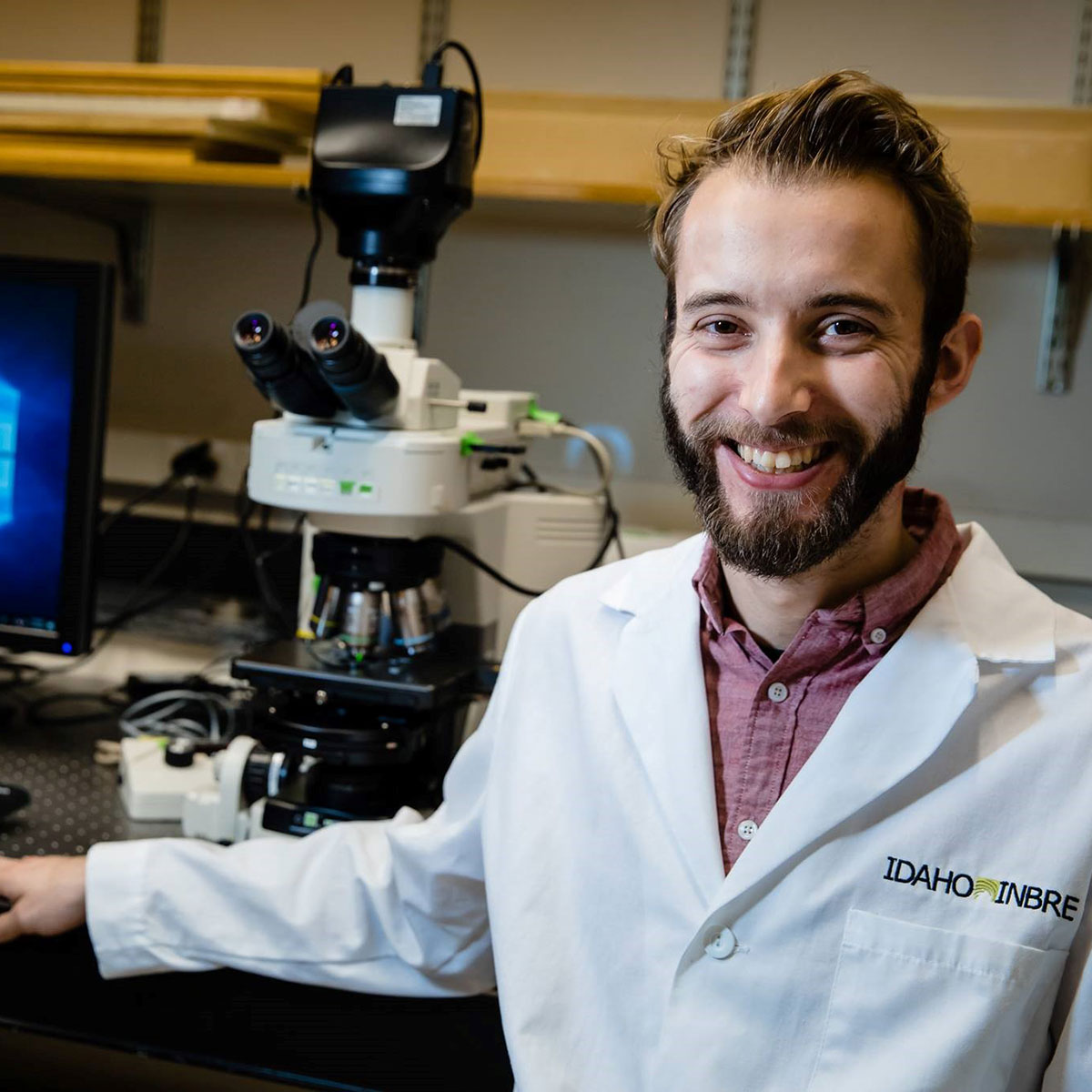 Hometown: Coeur d'Alene, Idaho

"The underlying principles of the engineering design method allow people to solve real-world problems that can pay dividends for society as a whole," said Michael Camerino, Biological Engineering Class of 2020.

Having finished his undergraduate degree at U of I, Camerino is attending the Albert Einstein College of Medicine in New York, pursuing his doctorate in biomedical sciences. "I wanted to find a career that had the potential to help humankind while satisfying my fascination in how living systems work," he said. "This led me to the idea of pursuing research in the biomedical realm." Camerino said his three-year Career-Launch Scholarship through the National Science Foundation allowed him focus on his research goals as an undergraduate.

His research to reconstruct neurons to characterize the effects of Down Syndrome allowed him to become first co-author on a published work in 2019. He also has goals to publish a project to explore cellular diversity of bipolar cell neurons in the retina.

As part of a summer research fellowship by the Idaho IDEA Network of Biomedical Research Excellence (INBRE), Camerino studied genetic mechanisms of neurodevelopment within the central nervous system to better treat eye diseases like age-related macular degeneration and glaucoma.

Camerino chose his senior capstone project, to prototype a portable, rugged, and affordable scanner for the Children's Cancer Therapy Development Institute to be used in third-world countries for cancer detection, because of his interest in microscopy and instrumentation.

Michael Lejardi
Computer Engineering
Hometown: Homedale, Idaho

"Ever since I was little, I was always known for tearing things apart and building things. In one way or another, I think everyone is a little bit of an engineer. From creating things to make our day-to-day life easier to designing the next big thing – engineering is a necessary part of everyone's life." – Michael Lejardi, Computer Engineering, Class of 2020

Michael Lejardi will go on to work for Micron in Boise after graduation as a product engineer. He said he is very thankful for his National Science Foundation Career Launch Scholarship and others, which made his decision to attend the University of Idaho possible.

While at U of I, Lejardi interned at Micron as a dynamic random-access memory product engineer. "At first, it was a huge learning curve," he said. "Throughout the internship, I learned a lot about working in a large company, got to participate in a lot of fun and interesting events, as well as presenting my project and its findings." His senior design capstone project involved designing and building a low-cost electroencephalography device to be used as an educational tool to measure activity in the brain. His team finished out the year with a working circuit design and confirmed ability to detect brain activity.

During his sophomore year, Lejardi used his classroom skills to create a musically synchronized holiday light show for the community. Last year, the display across the exterior of the University of Idaho FIJI lasted over an hour, including 8,500 LED bulbs that were programmed to flash to the beat of 25 different songs. "Engineering has always been kind of like a challenge or a puzzle to me," he said. "It's needed to answer the questions of what is possible, what can be done, or how something works."

Nikki Tran
Electrical Engineering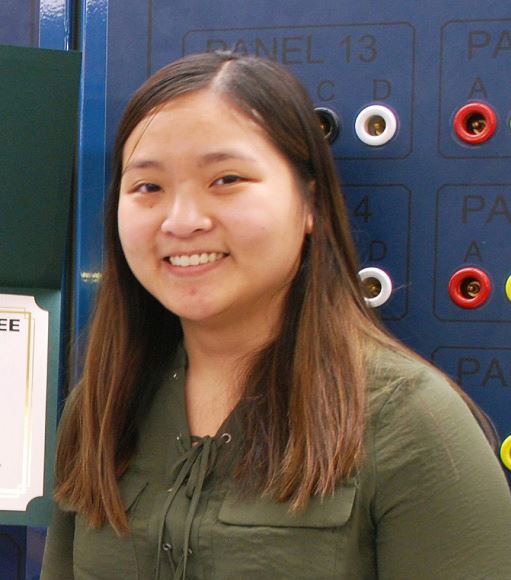 Hometown: Orofino, Idaho

"For me, engineering is important because it challenges me to become a better person in more than just an academic sense. Engineers are always looking to make something better, safer, or more efficient, and that constant improvement is something I've always loved."

After graduation, Nikki Tran is working as an electrical engineer for the POWER Engineers Substations group in Hailey, Idaho.

While at U of I, Tran interned with Idaho Power Company's electrical distribution feeders to determine the amount of renewable resources the system could support without affecting safety or reliability.

"It was a very eye-opening experience into the world of utilities," she said. "It really helped me decide on what I wanted to specialize in."

Vice President of the of U of I Power and Energy Society her junior and senior years, Tran led group tours to generation facilities like Dworshak and the Grand Coulee Dam as well as local tours to Schweitzer Engineering Laboratories.

With her team, she also attended power-specific conferences such as the Western Protective Relay Conference and the IEEE PES Transmission and Distribution Conference.

Tran received the Avista Foundation Scholarship, Furgason Engineering Scholarship IEEE PES Scholarship Plus, Allen S. Janssen Scholarship and the William & Magdalene Parish Electrical Engineering Scholarship.

Ryan Gonzalez
Mechanical Engineering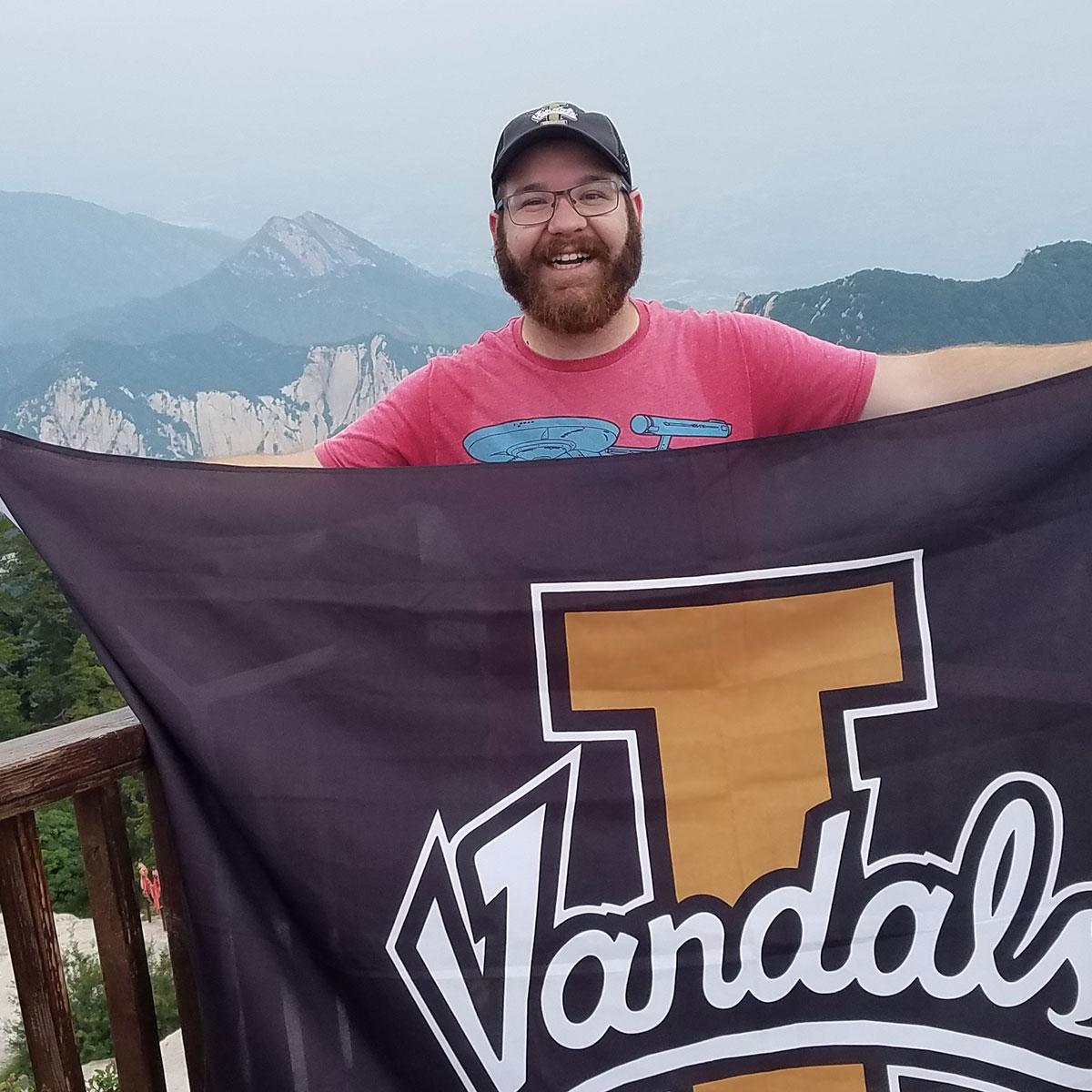 Hometown: Boise, ID

"I love the satisfaction that comes from finishing something that is difficult and completing a complex 'puzzle' to make a system work." – Ryan Gonzalez, Mechanical Engineering Class of 2020

Gonzalez is continuing his education to pursue his Master's in Mechanical Engineering at the University of Idaho, studying under Dr. Edwin Odom. He has also accepted a graduate internship with Intel in their supply chain engineering division.

He said his best hands-on experience at U of I was attending the Solidworks World conference in Nashville, and connecting with Solidworks experts from across the globe.

After the quarantine ends, Gonzalez said he hopes to have a huge barbecue to celebrate graduation and go on a camping trip with close friends and family.

Samantha Baran
Electrical Engineering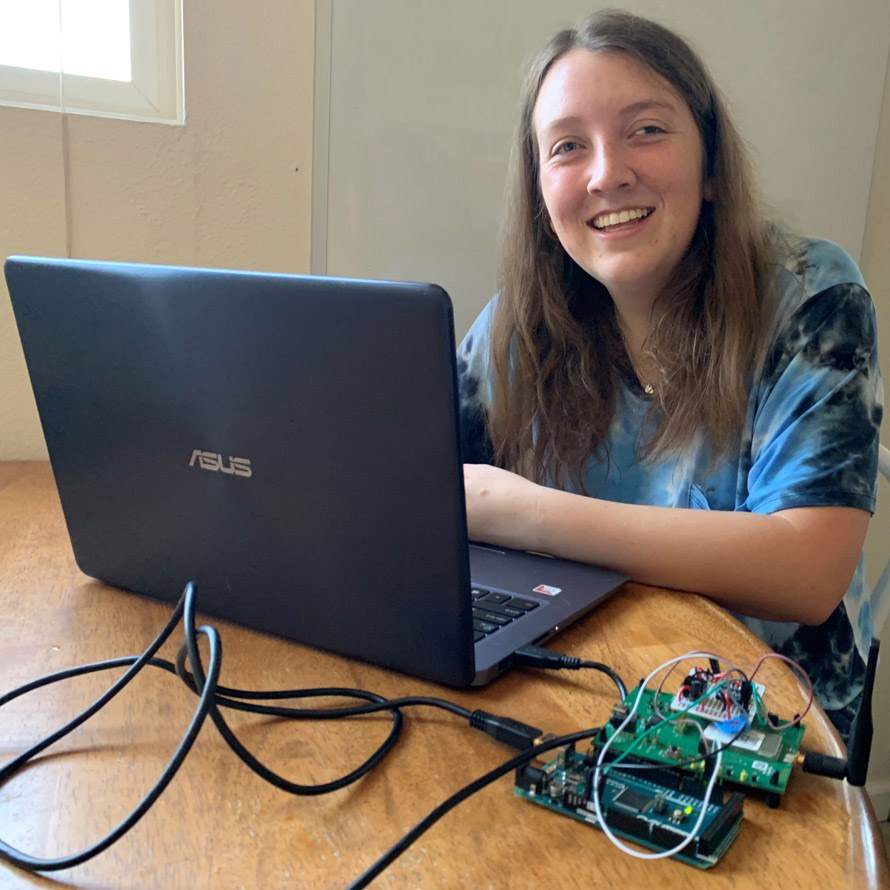 Hometown: Meridian, ID

"Through studying engineering, I understand more of how the world works. How my TV and phone work, and how my house gets electricity isn't just magic to me now. Although there is still so much left to learn about and understand, I love that I can use my knowledge and skills in engineering to help contribute and create new technologies." – Samantha Baran, Electrical Engineering Class of 2020

Samantha Baran is now in Boise, working for semiconductor company Marvell Technology Group, where she interned during college.

"During my time there, I was treated as a full team member and given my own project to work on and a mentor to help me with it," she said. "I wrote code to improve one of their testing processes and got to run it on one of their actual chip designs."

At the end of her internship, Baran flew to Marvell's U.S. headquarters in Santa Clara, California, to present with other company interns. Baran also studied abroad through our college's Wenzheng College of Soochow University Cooperative Program in Suzhou, China.

"We got to take an engineering class and also learn about Chinese language and culture," she said. "It was an amazing experience where I learned a lot and made new friendships."