Rare Earth, Real Sustainability 
Sustainable methods to extract rare earth elements from Idaho-sourced soil could reduce national dependence on foreign countries for high-tech manufacturing needs.
Not all engineers have a green thumb, but Dave Zirker does. 
His gardens are robust, thriving and capable of extracting some of the most integral components to our daily life – rare earth elements or REEs. 
"When a farmer plants a field, they plant corn or grain, then harvest that grain and turn it into bread," the University of Idaho nuclear engineering master's student said, "We're planting plants that can be turned into metal products." 
Funded by a more than $440K award from the Idaho Global Entrepreneurial Mission, Zirker is working with a team of engineering and science students, led by Idaho Falls Assistant Professor Amin Mirkouei, to build two distinct – and highly sustainable – methods of REE extraction.  
One method uses plants to remove metals from the soil through their roots. The other replaces harmful chemicals currently used in a common method of REE extraction with an organic bacteria capable of doing the same job. 
"When a farmer plants a field, they plant corn or grain, then harvest that grain and turn it into bread. We're planting plants that can be turned into metal products."  Dave Zirker, Nuclear engineering master's student
REEs power our everyday lives. They comprise essential components used in cell phones, wind turbines, medical devices, hybrid vehicles, aerospace communication systems and mechanics, national defense technologies and more. The U.S. currently depends on foreign countries for these elements.  
Idaho has several known rare earth deposits, many of which are minerals the U.S. imports from other countries. The team is partnering with Coeur d'Alene based mining company Idaho Strategic Resources, Inc. (IDR) and others to gather samples from surface soil.
"We are excited to collaborate with IDR and others to advance Idaho-sourced REEs for potential commercialization," Mirkouei said. "We want to use Idaho resources to create Idaho jobs. If we need these elements for advanced technologies in the foreseeable future, we need to attain them in a more sustainable or environmentally conscious way."
We Need REEs 
U.S. dependence on foreign countries for rare earth minerals became apparent in 2021, after President Biden signed an executive order to review the nation's reliance on foreign supply chains.  
China leads REE mining and processing. In 2020, China supplied over 80% of REEs globally and controlled more than 90% of processing capabilities.  
REEs are no rarer than other metals. Their moniker comes from the difficulty in extracting them from natural rock or sediment, commonly called ore. Some traditional mining techniques to harvest ore have obvious environmental impacts and safety concerns. They are also tedious and expensive, taking decades to carry out because of domestic permitting challenges and infrastructure development costing millions.  
John Swallow, CEO of IDR, said these challenges often lead to offshore mining activity in countries with less stringent environmental and labor requirements. In many instances, he said, critical minerals like REEs are only available from other countries.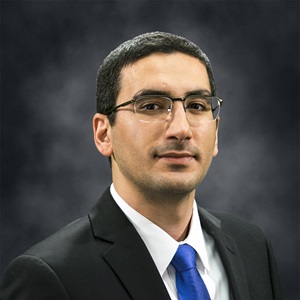 Agromining 
The agromining process starts with hearty plants – like brown mustard, black nightshade and pokeweed. 
"We wanted plants that are tough, not delicate," Zirker said, "We want to give them as little attention as possible and still get minerals from the soil. We also wanted something that wasn't invasive, anything that would cause harm to local farmers or our ecosystem." 
Plants are grown in surface soil from Salmon. 
"We're not disturbing large swaths of earth, we're not strip mining the area or cutting down lots of forests," Zirker said. 
Mature plants can be harvested in seven to 16 weeks. Full plants are heated without oxygen, a process called pyrolysis, which creates a black mass of carbon and ashes called bio-ore.  
The bio-ore is sent from the Idaho Falls lab to U of I's Moscow campus, where the amounts of REEs are measured and quantified. Plants like mustard and nightshade have shown promising results, but further testing is needed to refine methods of separating metals from the bio-ore to make the sustainable process viable. 
"Growing plants for rare earth extraction from Idaho soil and rocks can be a promising strategy for producing rare earth materials locally and addressing the nation's needs," Mirkouei said. "And at the same time, growing plants is an important strategy for decarbonization, as plants absorb carbon from the air through their leaves." 
Bioleaching 
Mirkouei's team is also exploring an improved method of bioleaching. The process is already used in gold mining, but the team's method replaces harmful chemicals like cyanide with a simple organic bacteria commonly used in the food and beverage industry in the fermentation process of vinegar. 
Their bacteria - gluconobacter oxydans – is easy to grow and handle and is non-pathogenic.  
"Rare earth elements are difficult to extract because they are so chemically similar," said Rebecca Brown, a U of I environmental science doctoral student and Idaho National Laboratory microbiologist. "Harsh chemicals that are not good for the environment have to be used. We need to be able to do this more sustainably without ruining the environment around us."
In gold mining, cyanide is used in some instances to dissolve the gold present in the ore. Although the chemical process is highly efficient, its caustic nature can have major environmental impacts when handled incorrectly. Cyanide spills around the world have harmed ecosystems and contaminated drinking water in regions where less stringent environmental and labor regulations exist.
Much like the process of extracting gold, the team's novel methods can be used to extract REEs from ore even at low levels, making the extraction process more profitable.  
"There's a lot of research and scaling up needed to make this process cost-effective and efficient," Brown said.  
Next Steps
Research to improve these methods will continue, and partnerships with Idaho industries that are actively exploring and developing these resources will help identify areas best suited for sampling and extraction. 
"We want to use Idaho resources to create Idaho jobs. If we need these elements for advanced technologies in the foreseeable future, we need to attain them in a more sustainable or environmentally conscious way."  Amin Mirkouei, Idaho Falls Assistant Professor
"IDR is the largest REE company in the U.S.," said Swallow. "With over 90% of IDR's properties located within the state, and with the right support and investment, Idaho could be on the vanguard of future REE advancements. There is a lot more awareness that needs to occur if we are all going to advance these areas simultaneously."
Steps are also being taken to partner with larger corporations – like General Electric – to better understand the need for REEs and supply chains available once these processes can be commercialized. 
Mirkouei said these sustainable innovations can also be used for recycling REEs from old electronics.
"These novel methods are expected to continue to improve and become more widely adopted in the coming years," he said. 
Article by Alexiss Turner, College of Engineering.
Photos by Garrett Britton, University Communications and Marketing.
Published in March 2023.