Marine Corps Veteran Expands Skills at University of Idaho
For Staff Sergeant Michael Clark, pursuing a degree in civil engineering at the University of Idaho was inspired by his family's history, as well as his own experiences.
"My grandfather was a civil engineer. He lived in Africa and he taught certain regions in Nigeria how to filter out water, and that's how my mom got to live in Africa for most of her childhood, that really stuck to me as a kid," he explained. His experience in the United States Marine Corps also had a large impact on his decision.
"When I was in Afghanistan, I got to see some remnants of the Army Corps of Engineer's work during the 80's, as well as their current work, and that was the motivating push to pursue a civil engineering degree," SSgt Clark stated.
SSgt Clark is currently earning his commission through the Marine Corps Enlisted Commissioning Education Program (MECEP) at U of I in Moscow, Idaho. He will graduate in the fall of 2020 with a Bachelor of Science in civil engineering.
When choosing a university, there were several characteristics of U of I that stood out to Clark.
"The biggest reason why I chose U of I was they were the first ones to openly communicate about my admissions," he said. SSgt Clark was also looking for a change of pace at that point in his life.
"We lived in San Diego for the past five years where there is crazy traffic, and my wife and I, we have four kids, and we wanted to try something different." He described Moscow as a hidden jewel with its countless outdoor activities such as skiing, which he does every winter. These factors, along with the low cost of tuition, and the phenomenal engineering program, created a situation where U of I "just made too much sense."
When asked about his experience in the Civil Engineering Program at U of I, SSgt Clark described it as humbling.
"Before going to school, I thought it was just a check in the box for some employer to hire you, but it's way more than that. There is so much out there to learn and to expand upon before handling other critical issues," SSgt Clark stated.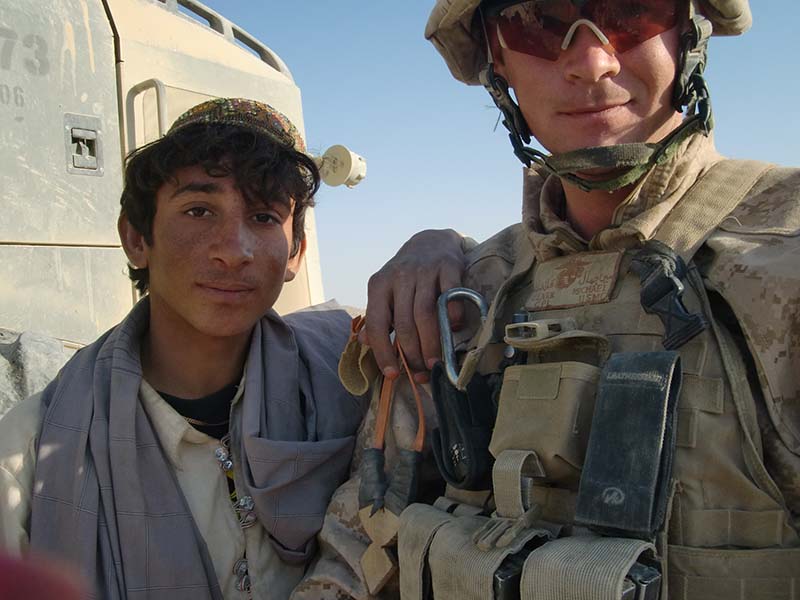 Before going to school, I thought it was just a check in the box for some employer to hire you, but it's way more than that. There is so much out there to learn and to expand upon before handling other critical issues. Staff Sergeant Michael Clark, Marine Corps veteran and Civil Engineering student.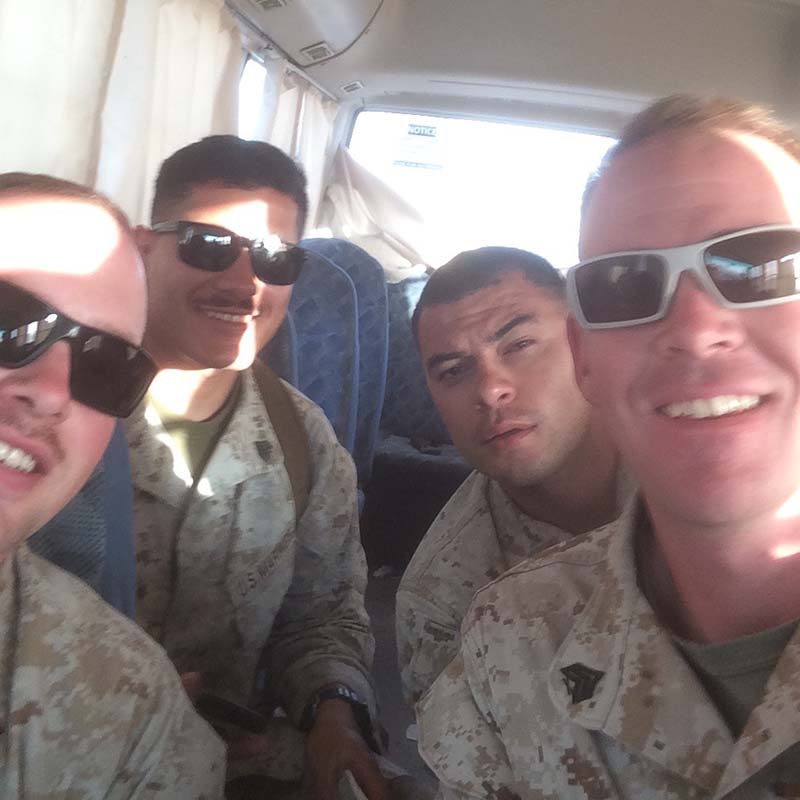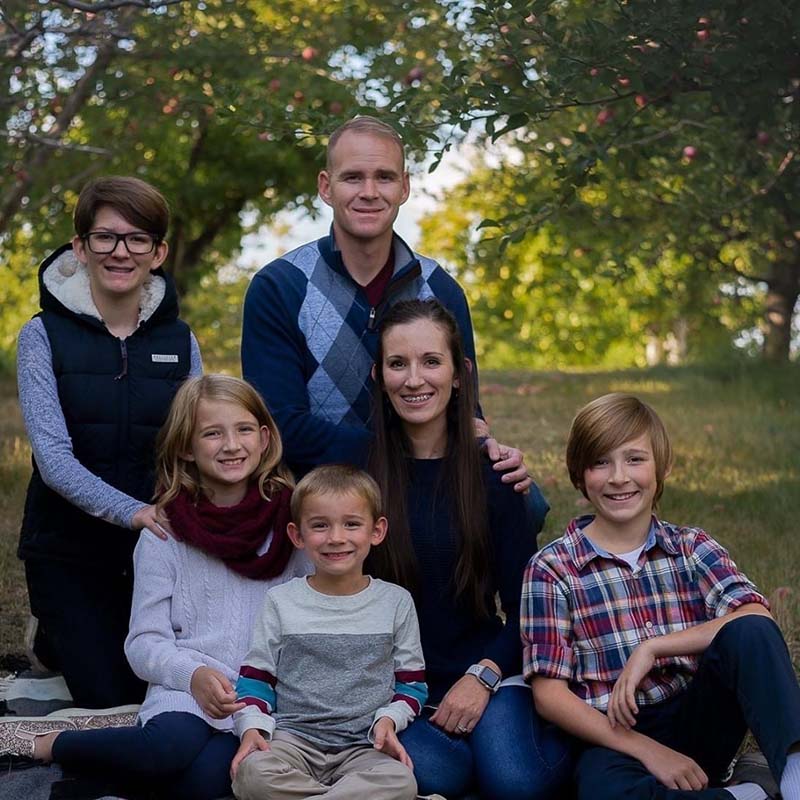 As a student at the U of I, SSgt Clark is part of the Vandal family. He is amazed at the focus and commitment of the students that he goes to school with. There is also a strong sense of community between the service members and Veterans.
"Everyone here goes to the U of I's [Military and Veteran Services] office to get free coffee and talk and vent and plan out weekends together and trips together," SSgt Clark elaborated.
SSgt Clark described his experience with the U of I's Naval Reserve Officers Training Corps (NROTC) and MECEP as mind opening.
"I have been on a ship with the Navy where I got to see what they did, but I really didn't get to know the Navy's whole role in mission and why they exist until I came to the NROTC, and I've learned a lot about our roots and our purpose from a more fundamental level," he said. SSgt Clark has also been able to help those around him while being a part of NROTC and MECEP. As he explained, "It has been a great experience to be a role model to the midshipman and the future officers."
Many of the skills that are necessary to succeed in college were taught to SSgt Clark in the Marine Corps. The Marine Corps taught him discipline, time management skills, and helped him obtain social skills that relate to teamwork.
"The culture that the Marines demand of each other undoubtedly helped me," he stated. "In the beginning, while learning the Marine Corps culture, it was tough, as for almost everybody, but looking back now I could not have made it as far as I have without that," SSgt Clark said.
SSgt Clark knew that his calling was the United States Marine Corps before he graduated high school in 2006. SSgt Clark recalls how he felt prior to enlisting, "9/11 was still echoing and it wasn't uncommon to have half our senior class, or maybe less than that, join the military and I was amongst the group that just knew throughout their high school experience that they wanted to be in the military."
When it comes to his future, SSgt Clark has big plans. Following his retirement from the Marine Corps, SSgt Clark "will pursue a job with the Army Corps of Engineers where I too can go to other countries and help either teach practices of clean sustainable water or help with hydroelectricity."
Something that SSgt Clark would want to share with veterans going back to school would be to "never forget the hard work they put in, in order to receive their GI Bill®." SSgt Clark thinks that it is incredibly sad to hear about veterans who are thinking of dropping out of college.
"Some veterans lose their identity once they have left the military, and they can't let go of that and I really advise that they just keep going and finish that goal of higher education." He also suggests that they reach out to veteran groups, such as Veterans Affairs, Veterans of Foreign Wars, and American Legion. It is clear the community within the military lasts, and those who serve for a few years or a lifetime continue to sustain that community of support.
Article by Savanna Pagel
Published August 2020
GI Bill® is a registered trademark of the U.S. Department of Veterans Affairs (VA). More information about education benefits offered by the VA is available at the official U.S. government website at https://www.benefits.va.gov/gibill.