Annual Meeting
Intermountain Forestry Cooperative Annual Meeting
What:
40th Anniversary of the Intermountain Forestry Cooperative, 1980-2020*
*Due to current events and the outbreak of COVID19, the annual technical meeting will be held online only.

When:
March 24th, All Day (Technical Meeting)
Download the IFC 2020 Annual Meeting Agenda
March 25th, 8:00 – 2:00 (Steering Committee Meeting – for Steering Committee Members Only)
Inaugurating the 1st Annual James A. Moore Keynote Address
What: The James A. Moore Keynote was established to honor the vision and direction of the Intermountain Forestry Cooperative's founding director – Dr. James A. Moore (1980-2004). Each year a nationally distinguished speaker will be invited to provide insight and foresight into the role of science and research collaboration for the advancement of forest management at the local, regional, national, and international level.
Who: Dr. David New
Topic: The history and importance of integrating "innovation" in to forging successful forestry businesses
Inaugurating the 1st Annual Regional Spotlight Series
What: The R&D Spotlight Series was established to highlight advancements in silvicultural/mensuration across the US. These highlights are designed to provide the Intermountain Forestry Cooperative and its members insights into new and innovative approaches to build a successful forest management program.
Who: Dr. Nathaniel Osborne
Topic: It's not all about research: mechanics of a successful applied biometrics program
Where: Online Only
Lodging:
University Inn Best Western - Moscow
For overnight accommodations, a guest room block is being held at the Best Western Plus University Inn. The guest room block is being held until March 1, 2020. Prior to that date, please call 208-882-0550/800-325-8765 and mention the Intermountain Forestry Cooperative. Please call directly as travel websites and the general Best Western International reservations site will not have information regarding the group rate.
Registration*:
Member/Student – No registration fee, Non-member: Online** - $25
* There is no registration fee (in-person or online) for students or those employed by the following organizations: Bennett Lumber, Bureau of Land Management, Hancock Forest Management, Idaho Department of Lands, Inland Empire Paper, Molpus Timberlands, PotlatchDeltic, Stimson Lumber, United States Forest Service, Washington Department of Natural Resources
** For those who are unable to attend in person, we will be streaming the meeting online and will also video record the meeting for later posting to our website. An online meeting link will be posted to the IFC website.
Dr. David New:
David New is a native of rural Indiana. He completed his studies at Purdue University in 1974. David began his forestry career in New Zealand working twenty-three years for Fletcher Challenge, a New Zealand based company with forest products, construction and energy interests throughout the world.
During his twenty-three years with Fletcher Challenge, David had the privilege of working as a District Forester and Chief Forester during a unique time of rapid, global plantation forest business growth for the company. This included extensive plantation management experience in New Zealand, Chile, Australia and Malaysia. David later participated or led new business development assessments for Fletcher's paper group throughout much of Southern Asia.
From 1997 until February 2005, David served as Vice President of Timberland Resources for Boise Cascade Corporation. Managing over 3.2 million acres of forestland in six states and southern Brazil. David had the privilege of serving as AF&PA's Forestry Executive Committee Chairman from 2002-2004. David is currently President of Growing Excellence Inc. a small forestry and business improvement consulting company. Growing Excellence's past major clients include the Idaho Department of Lands, USAID, World Wildlife Fund, Northwest Management Inc., Ecotrust Forests (TIMO), Conservation International, Olson Land Exchange, Affiliated Timber Investment Conversion Advisors.
David's current client projects include timber harvest and log sales management for the White Mountain Apache Timber Company. Lead consultant of the US Forestry and Communities Endowment's US South Timber Transportation Improvement initiative. As an Atica Affiliate, responsible for the design of harvesting processes for Mexico's largest teak plantation owner.
David and his wife Betty live in Boise, Idaho.
David is an active member of the Society of American Foresters and serves as a board member of The Mountain State Legal Foundation, Ecosystems Management Research Institute. Director and part owner of Northwest Timber Logistics.
Dr. Nathaniel Osborne: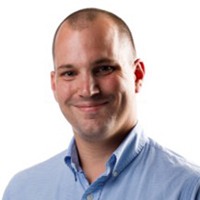 My education started at NC State University. I worked extensively with the extension-forestry program at NC State, ultimately leading to my M.S. at NC State (Prof. Dennis Hazel) and M.Sc. from the University of Helsinki (Prof. Bo Dahlin). During my master studies, I focused on measuring the amount of wood left after energy wood harvesting across the US South and Southern Sweden. I went to Oregon State University (Ph.D., minor statistics, Prof. Doug Maguire) to expand my understanding of forest modeling. My dissertation, supported by the Center for Intensive Planted-forest Silviculture, was focused on linking growth, yield and wood properties models. Our aim was to generate "glass logs" from growth models which could be passed into a sawing simulator to understand how silvicultural regimes influence fitness of lumber. I was lucky to have worked with the French National Research Institute (INRA) and the UK Forest Service on my dissertation topics in France and Scotland. After graduating with my Ph.D., I took on a biometrician position at Weyerhaeuser company for 2-years in Centralia Washington. Working with Dr. Dave Marshall and Greg Johnson (scientist and director, WY Company) was one of the most formative experiences of my career so far. I joined Rayonier as a forest biometrics project leader in 2017 working from our office near Amelia Island, Florida. My move to Rayonier was motivated by an interest to develop leadership and project and program management skills. Within this role, I manage the forest biometrics team focused on scientific programming, biometrics and harvest scheduling. Our team covers the Pacific Northwest (379k ac) and Southeast (1.8 MM ac) and provides support for New Zealand (414 k acres). Our research focus this year is on young stand growth modeling, linking wood properties and growth models, predicting forest inventory from LiDAR and other remote sensed data, and a number of promising mensuration techniques which enhance traditional forest sampling designs. Our research effort is balanced with time spent evaluating acquisitions and divestitures, and providing operational support in the context of activities like harvest scheduling, which ultimately sets our sustainable allowed cut across the 2 MM ac estate.